Sydney Airport: 5 Inaugurals in 3 Months!
Serving over 38 million passengers a year, Sydney Airport, located in New South Wales, Australia, is one jewels of the Pacific for aviation enthusiasts. Jaryd Stock reports on some of the exciting new flights that have been taking place at Sydney Airport that began in 2015. The report includes some great photography from several excellent aviation photographers.
Article by Jaryd Stock 
Photos by Jaryd Stock, Kurt Ams, Seth Jaworski, and Tim Bowery (As noted)
Boom time for Sydney Airport
It certainly has been a busy time for Sydney Airport especially towards the end of 2015, as 5 new airlines have commenced services from all over the world offering travellers new ways and experiences to reach their favourite global destinations.
X marks the spot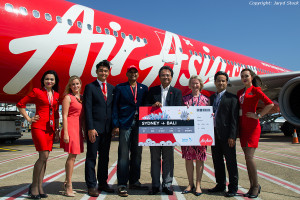 Beginning in October with holiday makers from Australia being provided a new Low Cost Carrier (LCC) Airline to Australia's favourite holiday destination Bali in Indonesia. Arriving on October 17th direct from Denpasar Indonesia, Air Asia X, kicked off a new option over Qantas, Virgin Australia, Jetstar for the public to choose when deciding who to fly with to the sub-tropical island paradise. The airline decided to enter into the lucrative Sydney-Denpasar market offering five flights per week utilising their two Airbus A330-300 aircraft with seating for 377 passengers. 12 of those seats are the new premium business class flatbed that offers greater flexibility for passengers.
More than 555,000 passengers travelled between Sydney and Indonesia in 2015, and Indonesia Air Asia X became the 5th international LCC airline to service Sydney Airport. This has made Sydney become the world leader in offering great options for everyone flying in and out of Australia's premier hub airport.
Indonesia AirAsia X CEO Dendy Kurniawan touched down in Sydney on the inaugural flight, he said that Australia is an important market to Indonesia AirAsia X and the airline is committed to further strengthening its presence in Australia.
"We are delighted to serve direct flights between Bali and Sydney, providing Sydneysiders the opportunity to explore Bali and beyond at affordable fares. From Bali, our guests can fly onwards to many exotic destinations within Indonesia such as Jakarta, Bandung, Surabaya and Yogykarta," Mr Kurniawan said.
He went on to say, "Our inaugural flight from Sydney to Bali this morning recorded an impressive load factor of over 80%. We are confident that demand on this new route will continue to be robust."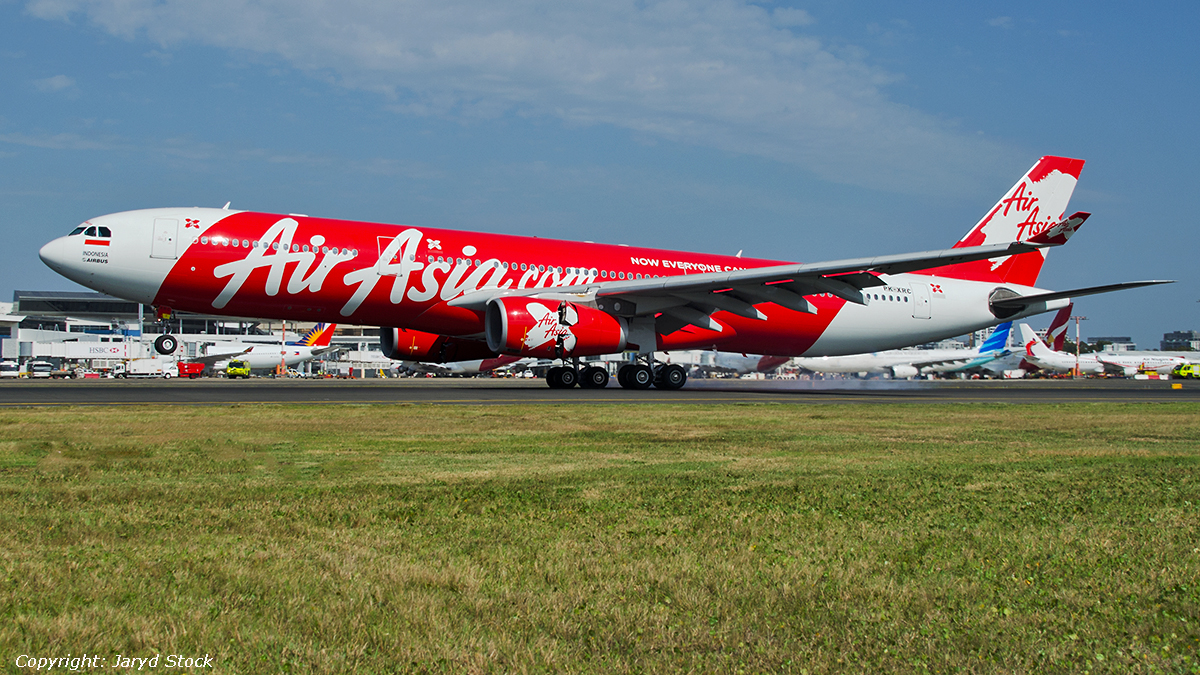 A New Chinese Carrier enters the fray
In November 2015, Xiamen airlines began operating their Boeing 787-8 aircraft with the first aircraft arriving on Monday the 30th, launching its Fuzhou and Xiamen to Sydney services.
The twice-weekly Xiamen-Sydney service commences on December 6th, increasing to four services per week in February for the busy Chinese New Year period.
CEO and Managing Director of Sydney Airport Kerrie Maher stated that Xiamen Airlines two new flights from Fuzhou and Xiamen to Sydney will further benefit our bilateral cooperation and communication by providing a direct link between the cities for Chinese and Australian travellers. She Said, "Sydney is the gateway to Australia for Chinese travellers, so we're thrilled to welcome Xiamen Airlines to Sydney Airport, providing the 38 million residents of China's Fujian Province with a direct route to Sydney and NSW.
Xiamen Airlines will be Sydney Airport's fifth Chinese mainland airline serving destinations across mainland China. Sydney Airport is the world's leading airport for Chinese long haul airlines, with six carriers serving eight mainland Chinese cities by the end of this year.
The Airport has implemented a range of China ready initiatives to welcome Chinese passengers, including Mandarin speaking Airport Ambassadors, information available in simplified Chinese, acceptance of Union Pay, support of events such as Lunar New Year, and tailored retail, food and beverage offerings. All designed to make the Chinese visitors to Australia find it easier to navigate around the airport and to get to their destinations beyond in a more efficient and pleasant way.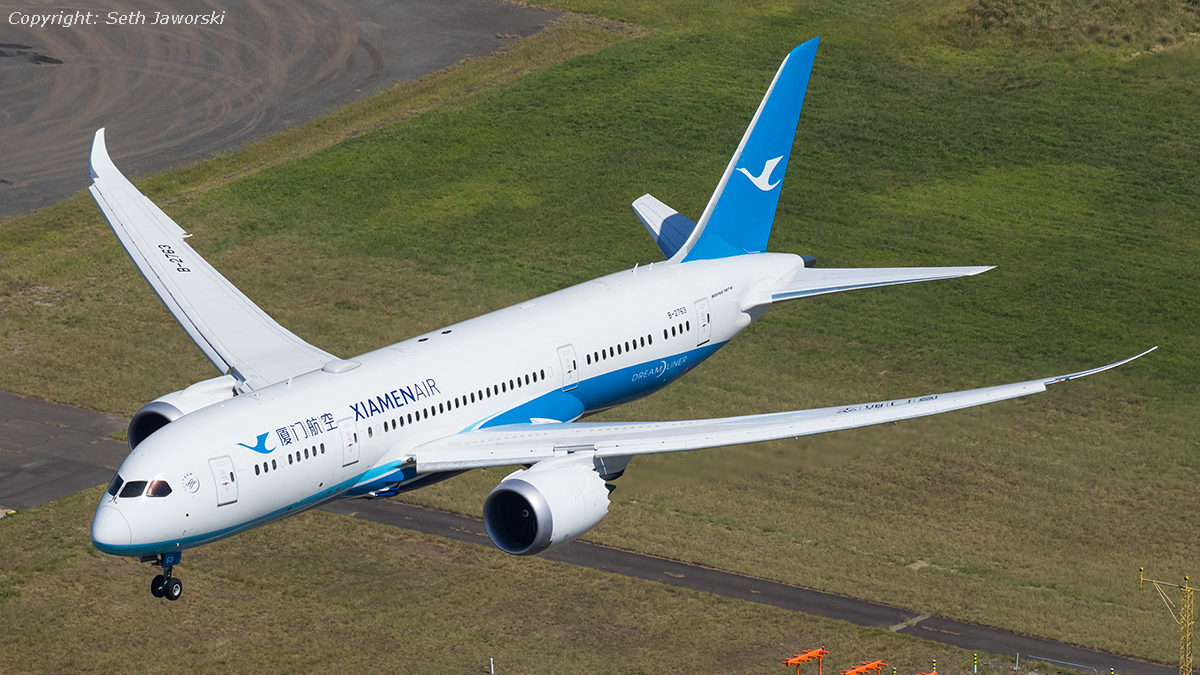 A Re-Awakened Favourite
The one that everyone was waiting for and the return after 21 years of one of the most popular airlines to service Australia, Air Nippon Airways (ANA). For all travellers heading to the land of the rising sun back in the early and mid 90's ANA was the premier Airline to service the Sydney-Tokyo route, and when the airline decided to pull out of the market sadness enveloped to see such an iconic and much loved airline cease its operations to Australia.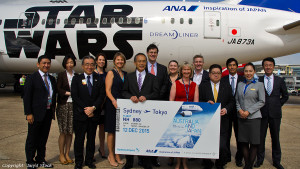 But as was rumoured for a long time to happen especially with ANA's fleet renewal and the acquisition of the Boeing 787-8/9 Dreamliner's it was a question of not if, but when ANA would grace the Australian airspace once more.
Word had spread firstly by avid plane spotters and aviation geeks around Australia that the first flight in over 20 years by ANA would take place on December 12th. What they didn't know, and what everyone had been wanting to see since it rolled out of Boeing's paint shop in Everett in September, was of the specially painted up 787-9 R2-D2 Star Wars livery. It made everyone's day when told that the first inaugural flight of ANA to Sydney would be the famed Star Wars jet. As mainstream media caught word that this particular aircraft was coming to Sydney, especially during that week "Star Wars The Force Awakens" movie would be released worldwide, the public became excited to see ANA back in Australia again. People came from everywhere to see this special jet on this special occasion. People flew in from Perth, Melbourne, Brisbane and Adelaide just to see ANA touchdown once more. ANA's agreement with The Walt Disney Company is the first time a Star Wars character has appeared on the exterior of a commercial aircraft.
The R2-D2 Dreamliner touched down at 9:35am with a great water canon salute to welcome the airline to Sydney, "We're excited to welcome ANA to Sydney Airport and Australia, offering an excellent product for Australians and Japanese alike," Kerrie Mather stated.
She went onto say, "We're also thrilled to showcase the aircraft's unique R2-D2 livery for passengers and fans in Sydney and for the first time in Oceania. Japan has been Sydney's fastest growing outbound destination over the last three years. It's increasingly popular with business and leisure travellers, who will benefit from increased choice with the direct service to Tokyo and convenient links to ANA's international and domestic routes."
"Today's launch of services to Sydney marks the opening of our fourth international destination in 2015. The first roundtrip flight was fully booked, and we are happy to report that reservations are strong. We are also excited by the prospect of bringing more Australian travellers to Japan and vice versa," ANA President and CEO Osamu Shinobe said.
"The route links Sydney with Haneda Airport for fast access to central Tokyo. An early morning arrival also lets passengers conveniently connect with our domestic flights to more than 40 airports throughout Japan or fly on to Europe the same day on our Kangaroo Route. Business Class passengers can spend their transit time relaxing in comfort in the Haneda ANA Lounge, which we completely refurbished this year."
We'll bring you more on ANA's Dreamliner experience servicing Tokyo and Sydney in an upcoming article.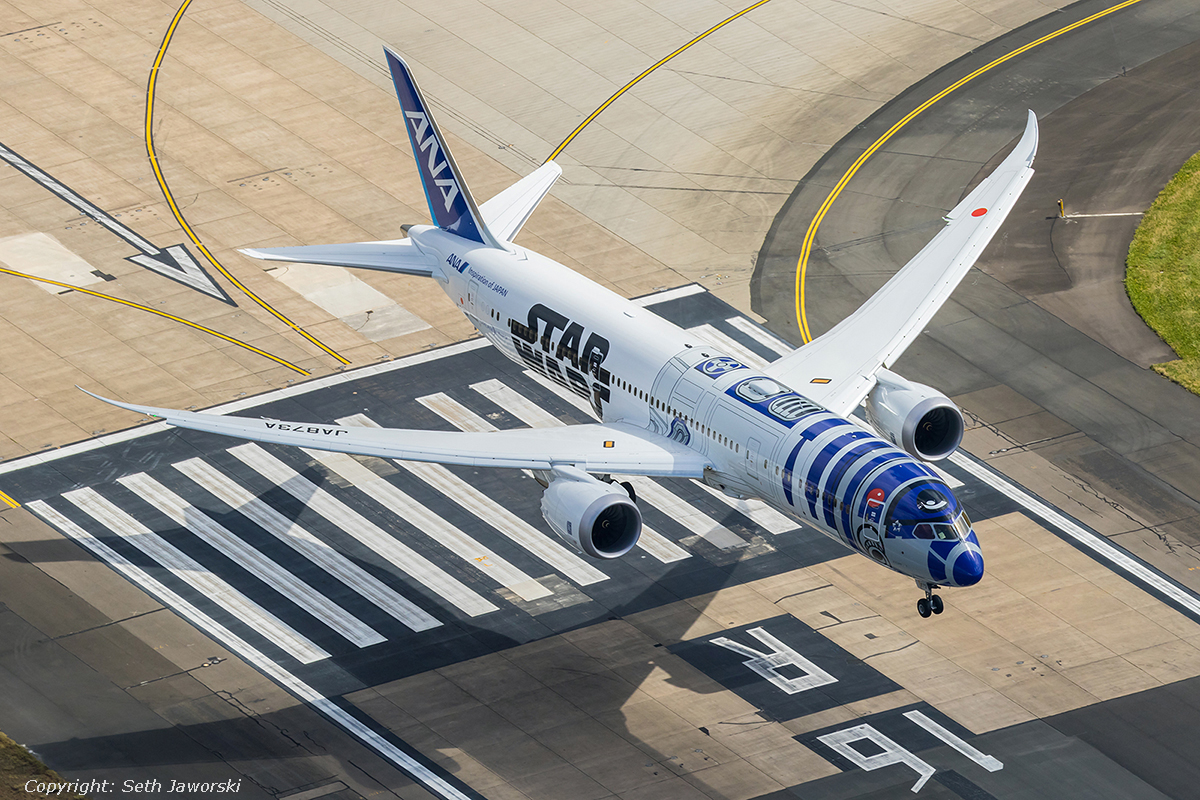 American, The Return of a Giant
Paring up with its One World partner Qantas, American Airlines launched the airline's inaugural daily Los Angeles-Sydney service in time for the busy Christmas holiday period on Saturday the 19th of December, operating their 310-seat Boeing 777-300ER aircraft on the route. The aircraft was welcomed with a water cannon salute on arrival at Sydney Airport, marking its return to Sydney after 23 years.
"We're thrilled to officially welcome the world's largest airline, American Airlines, to Sydney Airport and Australia," Kerrie Mather said.
"The US is Sydneysiders' favourite international destination, and this new airline will provide travellers with more choice, convenience and connections to destinations in the US, Mexico, the Caribbean and Latin America.
"The US is also Sydney's third largest inbound visitor market. American Airlines' new service is set to further grow tourism to Sydney, NSW and Australia, bringing an additional 41,000 US visitors to Sydney and boosting annual visitor expenditure by an estimated $65 million."
American Airlines launched its expanded partnership with Qantas at Sydney Airport, which will increase capacity between Sydney and the US by 25 per cent or 225,000 seats a year.
"From today, Australian and United States customers have an increased choice of flights to and from the U.S. with both American and our joint business partner Qantas who have excellent onboard products and networks," American Airlines Senior Vice President for International and Cargo, Art Torno said.
Hainan Airlines Brings it to a close
After a busy time period for Sydney Airport management and staff on the ground, one last airline would make its return to Sydney to finish the year off for Sydney Airport on a high. Arriving Christmas Eve, Hainan Airlines service Sydney from Xi'an in time for the popular Lunar New Year period.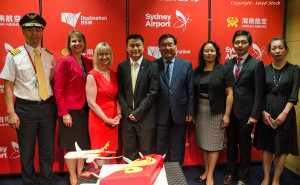 "Securing another new Chinese airline for Sydney Airport is testament to our continued work with government and industry partners to provide a positive visitor experience and attract more Chinese visitors to Sydney, our fastest growing inbound visitor market", Kerrie Mather stated.
"Hainan Airlines will also provide Sydneysiders with a direct route to the home of the Terracotta Warriors in China." Hainan Airlines said the new route connects North Western China with Oceania for the first time.
"We're glad Hainan Airlines connects world famous and historical Xi'an – the home of the Terracotta Warriors – and Sydney," Hainan Airlines Director of Sales and Marketing Hu Yi said. "Hainan Airlines is guided by the objective of being a world-class airline with oriental beauty. Together with our distinct hospitality, we'll provide passengers with five-star levels of service and a comfortable and safe flight experience."
Hainan Airlines will operate the route on an Airbus A330-200 aircraft with 222 seats. With a young and well-appointed aircraft fleet, Hainan Airlines has won five consecutive global SKYTRAX five- star airline ratings.
Xi'an offers travellers a 72-hour visa free period which, coupled with direct Xi'an to Rome and Paris services, makes it an attractive stopover for Australians travelling to Europe.
So with an aviation shot in the arm for aviation enthusiasts and travellers alike Sydney Airport has had a boom in passenger growth over a short period of time. 6 International Airlines were welcomed to begin their inaugural flights to Sydney in 2015 with 2016 shaping up to be another bumper season for passenger numbers steadily growing with a few more airlines steadily streaming in to service Australia's main hub airport.
Sydney Airport was voted the Australia's best Airport voted by travellers in the annual People Choice Awards for Australian Traveller 2015.Sydney Airport was acknowledged for its customer experience, including its revitalised retail, food and beverage precincts.
Australian Traveller said: "Breezing through Sydney's Domestic terminals is an absolute pleasure", Sydney Airport's T2 Domestic terminal has recently undergone significant improvements designed to enhance the airport experience for passengers, visitors and staff.
"We're delighted to be recognised by our passengers and visitors as the best airport in Australia. The People's Choice Award is a strong endorsement by passengers of the improvements we have made to our terminals to deliver more choice and greater value for passengers," Sydney Airport CEO Kerrie Mather said.
But in reality, for all aviation enthusiasts, all they want is to see more airlines and to get images of these airlines and their aircraft to add to their ever growing collection of photographs. They appreciate the variety of airlines that are now gracing Australian skies…certainly boom times ahead for aviation enthusiasts.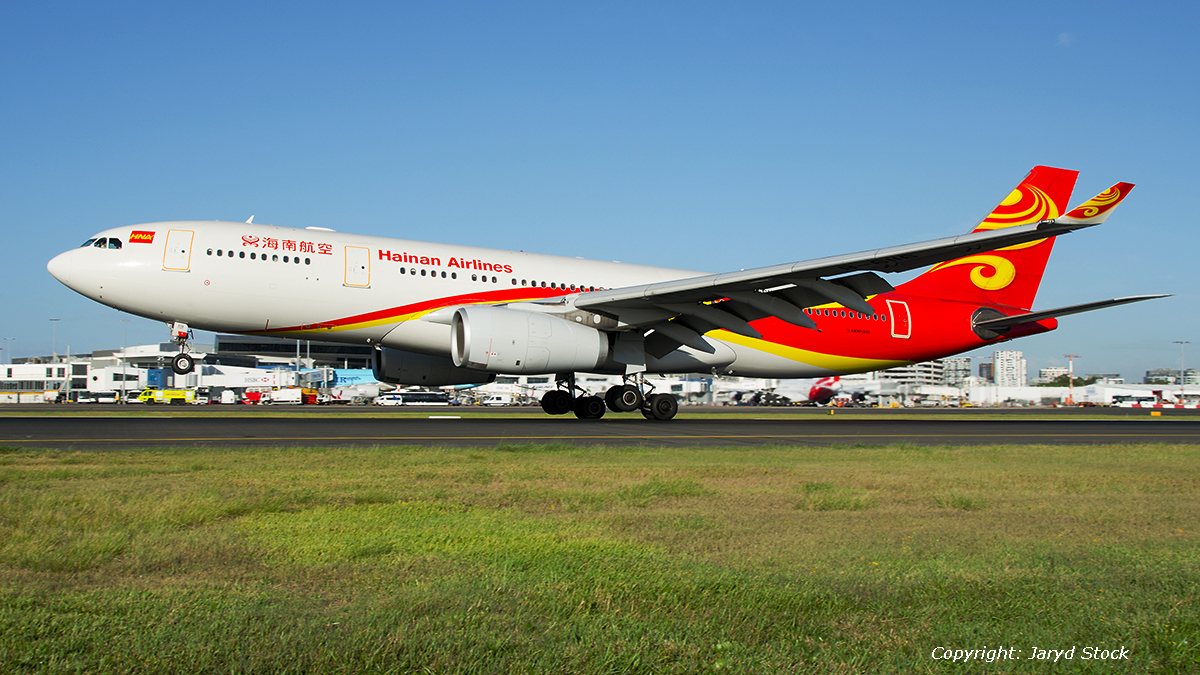 Click on an image below to view the gallery: