PHOTOS: Sun N Fun 2016 Wraps Up Another Successful Fly-In & Expo
Story by: Mike Killian
Photos by: Mike Killian & John Studwell
April 12, 2016
Another SUN N FUN International Fly-In & Expo is a wrap in central Florida. The 42nd annual event, which was presented this year by VISIT FLORIDA and the Florida Restaurant and Lodging Association, went off from April 5 – April 10 in Lakeland, which is conveniently located on a major traffic corridor between busy Tampa and Orlando.
This year's theme was "Honoring Our Armed Forces", with each day dedicated to each branch of the armed forces. Daily airshows, beautiful and comfortable weather all week, over 500 exhibitors, a Kids Zone play area, various tours, displays, lots of food & drinks / BBQ, car shows, evening entertainment and fireworks all welcomed visitors.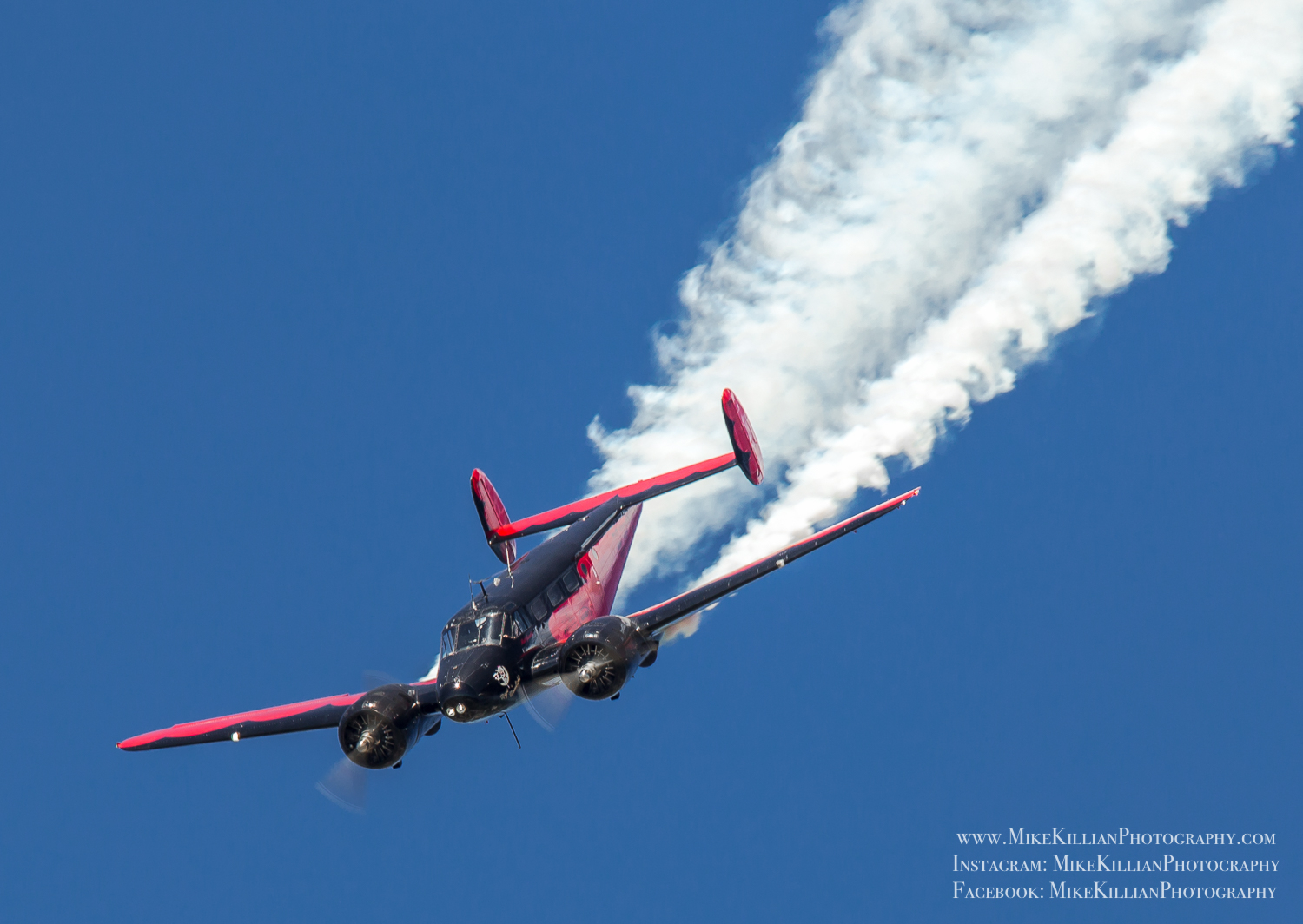 Sun N Fun's annual Fly-In & Expo is their largest fundraiser of the year, with proceeds supporting the Aerospace Center for Excellence STEM education programs, including nearly a half-million dollars in scholarships for kids who otherwise wouldn't have the chance to pursue aviation careers.
Air show performers included the Air Combat Command F-22 Raptor Demo, F/A-18 Super Hornet, US Army Golden Knights, Red Bull Air Race World Championship Demo, Michael Goulian, Kirby Chambliss, Patty Wagstaff, AeroShell and the France-based Breitling Jet Team (among many others).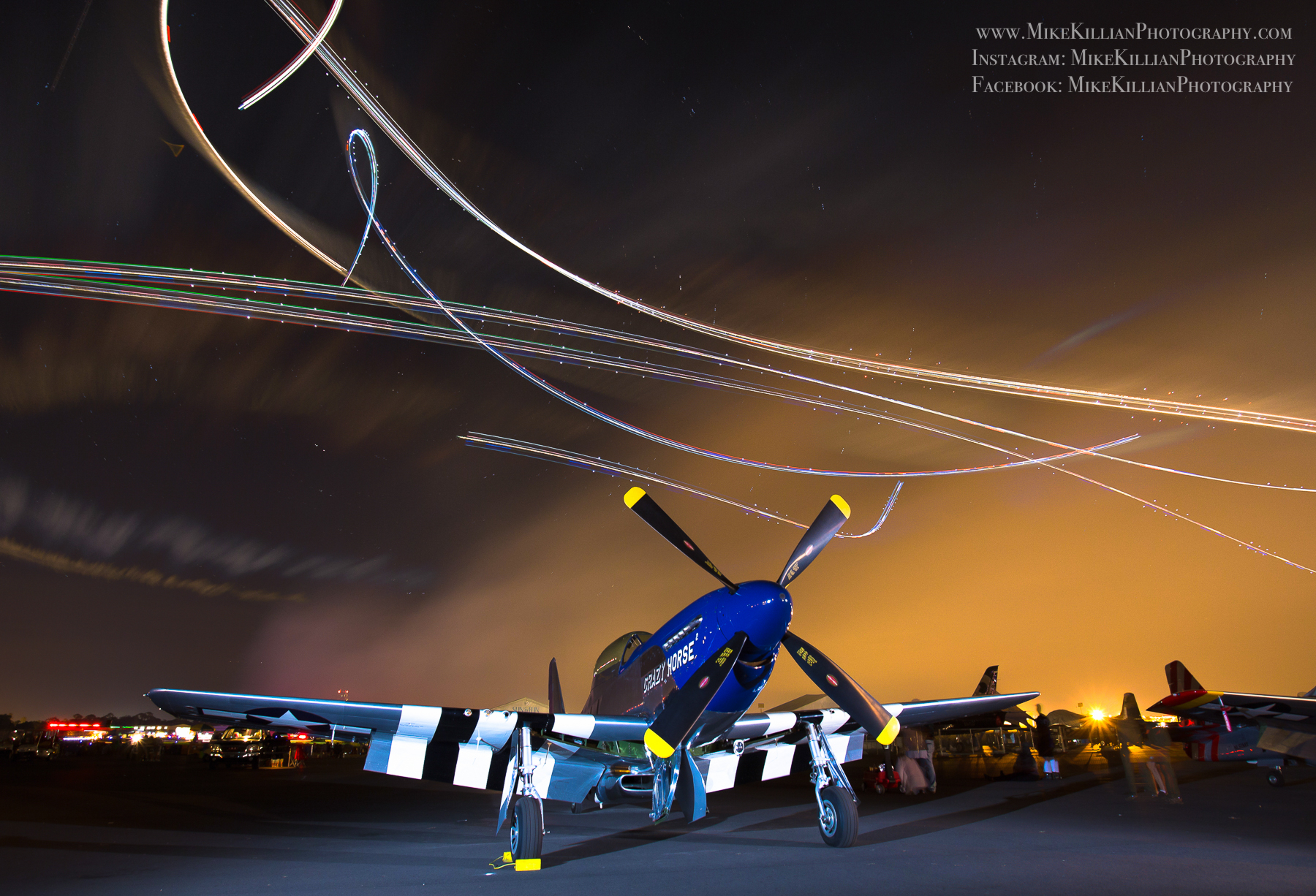 April 9 crowds were treated to both a day and night show, with the likes of Matt Younkin, Jerry "JIVE" Kerby in "Wild Blue" and Gene Soucy performing aerobatics while shooting off pyros. A fantastic fireworks show finished off the night.
The USAF F-25A Lightning II Joint Strike Fighter made its first Sun N Fun appearance this year too, as a static display but not performing a demo. A B-17 Bomber offered rides to paying visitors as well.
In between the day and night shows April 9 I had the honor of going on a sunset 4-ship air-to-air shoot with Jason Noll of Dream Scheme Designs (http://www.dreamschemedesigns.com) to produce some new images for the company.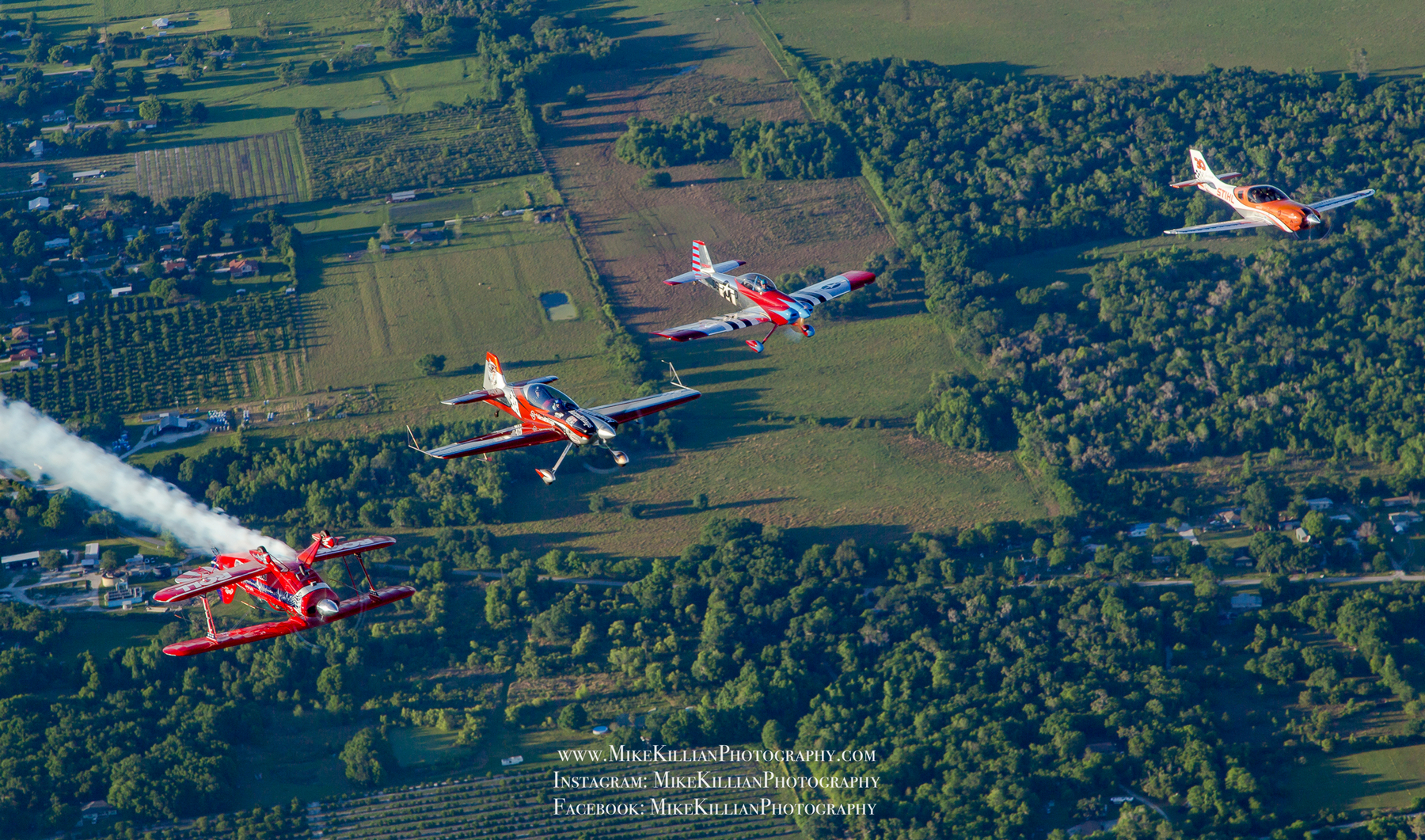 Joining him in formation was Will Allen Airshows in the Pitts S2B, Scott Farnsworth in the XtremeAir XA-42, Andrew Findlay in the One Moment Air Racing Lancair Super Legacy and Jason Noll leading in his Dream Scheme Designs RV-4.
All 4 planes are Dream Scheme designed (see photos below).
Thanks to Jason Noll for the opportunity to work together, and thanks to the expert piloting behind our Bonanza photo ship by Michael Turner!
Things are already underway for planning Sun N Fun 2017, which will be headlined by the US Navy Blue Angels. The USAF Thunderbirds are anticipated to return in 2018.
For more information visit http://www.sun-n-fun.org
On Facebook: https://www.facebook.com/SunNFunFlyIn
Twitter: @SunNFunFlyin
Instagram: @SunNFun_Flyin
Photos Courtesy of Mike Killian & John Studwell, all rights reserved.
Click on an image below to be able to page through the gallery: