Red Flag 18-1: U.S., UK and Australia in Large Red Flag Exercise
Report by Steven Valinski
Photos by Steven Valinski and Keith Charlot
February 21, 2018
Friday, February 16th marked the completion of the largest Red Flag exercise ever at Nellis Air Force Base in Nevada.
Exercise Red Flag is the USAF's premier combat training exercise. Hosted by the 414th Combat Training Squadron at Nellis AFB, according to the USAF the: "414th CTS's mission is to maximize the combat readiness, capability and survivability of participating units by providing realistic training in a combined air, ground, space and electronic threat environment while providing for a free exchange of ideas between forces."
Red Flag 18-1 featured personnel from the air, space and cyber forces of the U.S., UK and Australia.
"We're trying a few new and different things with Red Flag 18-1," said Col Michael Mathes, 414th Combat Training Squadron commander in a USAF interview. "It's the largest Red Flag ever with the largest number of participants, highlighting the balance of training efficiency with mission effectiveness."
"Red Flag 18-1 primarily is a strike package focused training venue that we integrate at a command and control level in support of joint task force operations," said Mathes. "It's a lot of words to say that we integrate every capability we can into strike operations that are flown out of Nellis Air Force Base."
"Red Flag remains a great mix of heritage and future potential," said Mathes. "We are very proud of our heritage with the way that Red Flag had improved survivability and readiness over the years. We look forward as we continue to grow readiness through integrated training as well as improving training efficiency."
The Sights and Sounds of Red Flag 18-1
One unique aspect of Red Flag 18-1 was 'Flag Friday.' Participants saw a pause in the action, with no scheduled sorties the second Friday of the exercise, in an effort to strengthen camaraderie between the coalition forces. This was the second time Flag Friday took place during a Red Flag.
"Flag Friday is a heritage and social event we started for our Red Flag participants, partners and friends," said Maj. Michael Cahill, 414th Combat Training Squadron director of maintenance in a USAF interview. "It's comprised of guest speakers who talk about their heritage, leadership style, lessons learned and unique combat experiences."
While typical Red Flag exercises are two weeks in length, Red Flag 18-1 was a three-week exercise. A new approach was taken for Red Flag 18-1 which proved to be a more efficient way to maximize the experience at Red Flag for the aircrews. Group Captain Tim Alsop, deputy exercise director and RAAF task group commander explains, "The beauty of one of these activities is the chance to sit down together and actually debrief and deconstruct what you've done in detail. But, there's only a certain number of hours in the day and for crew rest and safety. We have to make sure we put very strict boundaries around the length of people's days, particularly the aircrew. So this year, for the first time, they are doing a three day flow where we'll do a planning day, then the execution, where we actually solve the problem, try to, and then the third day we will come back and debrief in great detail…as opposed to the old system you would fly and debrief on the same day. By the end of the day people are pretty tired and it wasn't as efficient."
Colonel Christopher J. Zuhlke, Commander of the Nevada Test and Training Range (NTTR) added, "Red Flag has done, what I'll say is a little bit of soul searching over the past, probably, four to six months, trying to re-define or re-identify what Red Flag is. Over the past ten years it's ebbed and flowed with our own training requirements. Our conflicts in Iraq and Afghanistan for a while changed that focus from a high-end fight to more of a counter insurgency fight. So we focused, rightly so, on that. We've now come to a point where we are again focusing on the high-end fight, the very advanced fight, and now including the multi-domain aspects of that…so the cyber and space. And so by doing that, Red Flag has had to look at what does Red Flag make itself up to be? Is it the high-end fight or is it what Colonel 'Moody' Suter's original vision which was give the lieutenants their first ten missions in the fight? Because, post-Vietnam, the analyses said that those that survived their first ten missions were likely to survive the entirety of the war. So that's why when we came back from Vietnam and he looked at why did we go from a 14 to 1 advantage in Korea to a 2.5 to 1 in Vietnam? One of the things was we didn't have that advanced training environment. So, what I'll say is we've come to a point where we have to do both. And, the trade-off for that was the extension of that last week. To allow for the three-day cycle, get the lieutenants their first ten missions, but do it in a manner that they can actually fly, comeback, decompress, debrief, and then plan for the next mission. Rather than just going from event to event, day-to-day, with no debrief opportunity."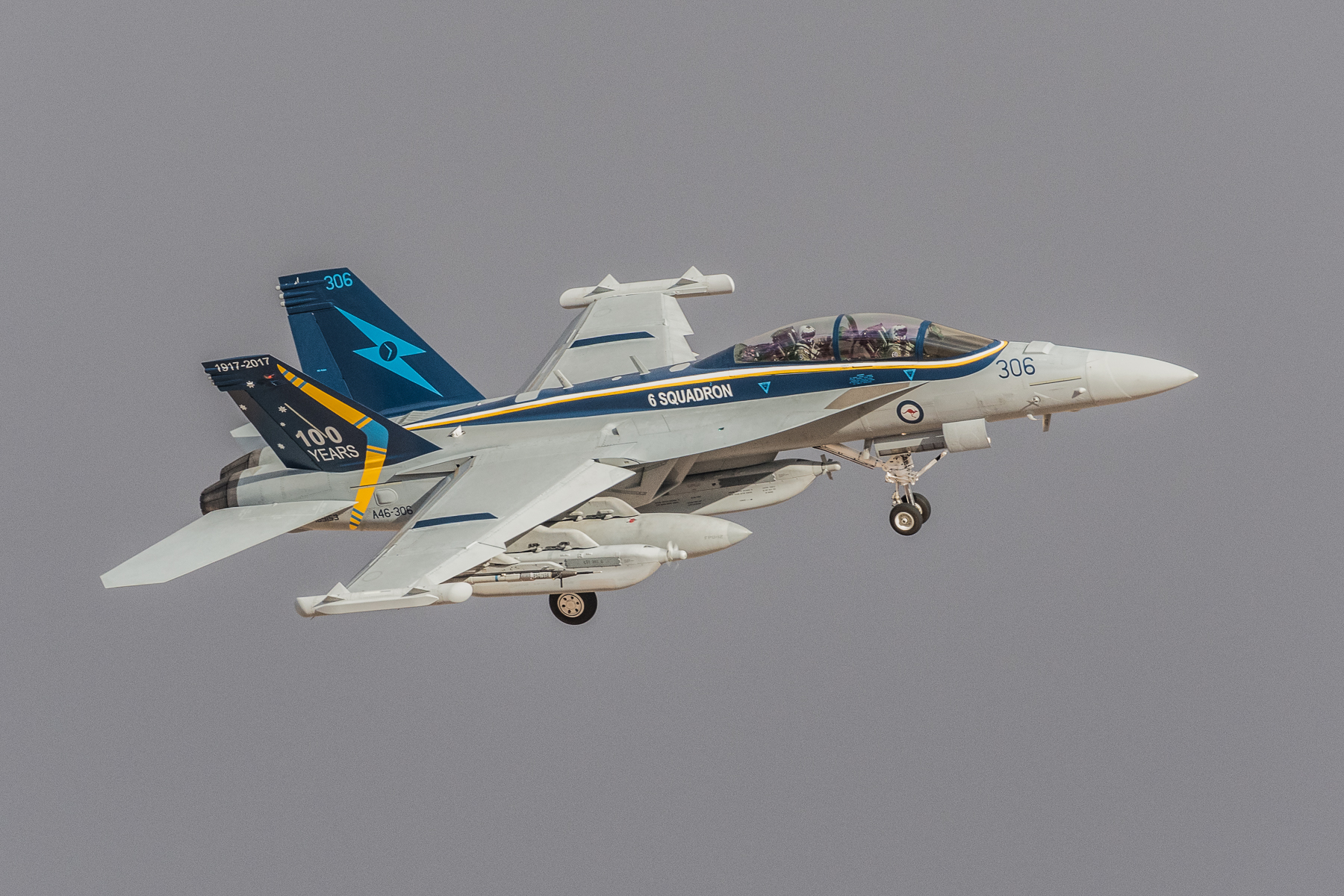 RAAF
For the Royal Australian Air Force (RAAF), this was the first time they participated with their Boeing EA-18G Growlers with No. 6 Squadron.
"This is a significant Red Flag for us, obviously, because it's the first time we have deployed the new EA-18G to a major international exercise," according to Group Captain Alsop.
"Red Flag 18-1 allowed us to test our high-end missions as well as build trust and friendships that allows us to be far more effective far more quickly," Alsop said in a USAF interview. "We use this training as a culmination of offensive roles, defensive roles and everything down to niche capabilities like personnel recovery."
"We gain so much as an organization in terms of how we train and also how we operate as a deployed force in a multinational environment," said Alsop. "This includes a range of air power roles for our Air Force personnel, from Air Superiority and Strike; Intelligence, Surveillance and Reconnaissance to Electronic Warfare. It provides a comprehensive training environment for aircrew, maintenance and support personnel alike."
On January 27, 2018, a RAAF EA-18G Growler experienced an incident during take-off. The departure was aborted and an emergency egress by the pilot and electronic warfare officer took place. Both were unharmed. The incident and fire caused substantial damage to the relatively new EA-18G. According to Alsop, although the investigation is ongoing, they feel that they have narrowed the cause down to a particular engine component failure. Because of the incident, there was a pause in RAAF Growler operations that lasted a few days.
In addition to the Growlers, the RAAF brought an E-7 Wedgetail from No. 2 Squadron, RAAF Base Williamtown and an AP-3 Orion from No. 10 Squadron, RAAF Base Edinburgh. In addition, the RAAF brought numerous ground support personnel, including cyber and space crews, totaling approximately 280 total personnel.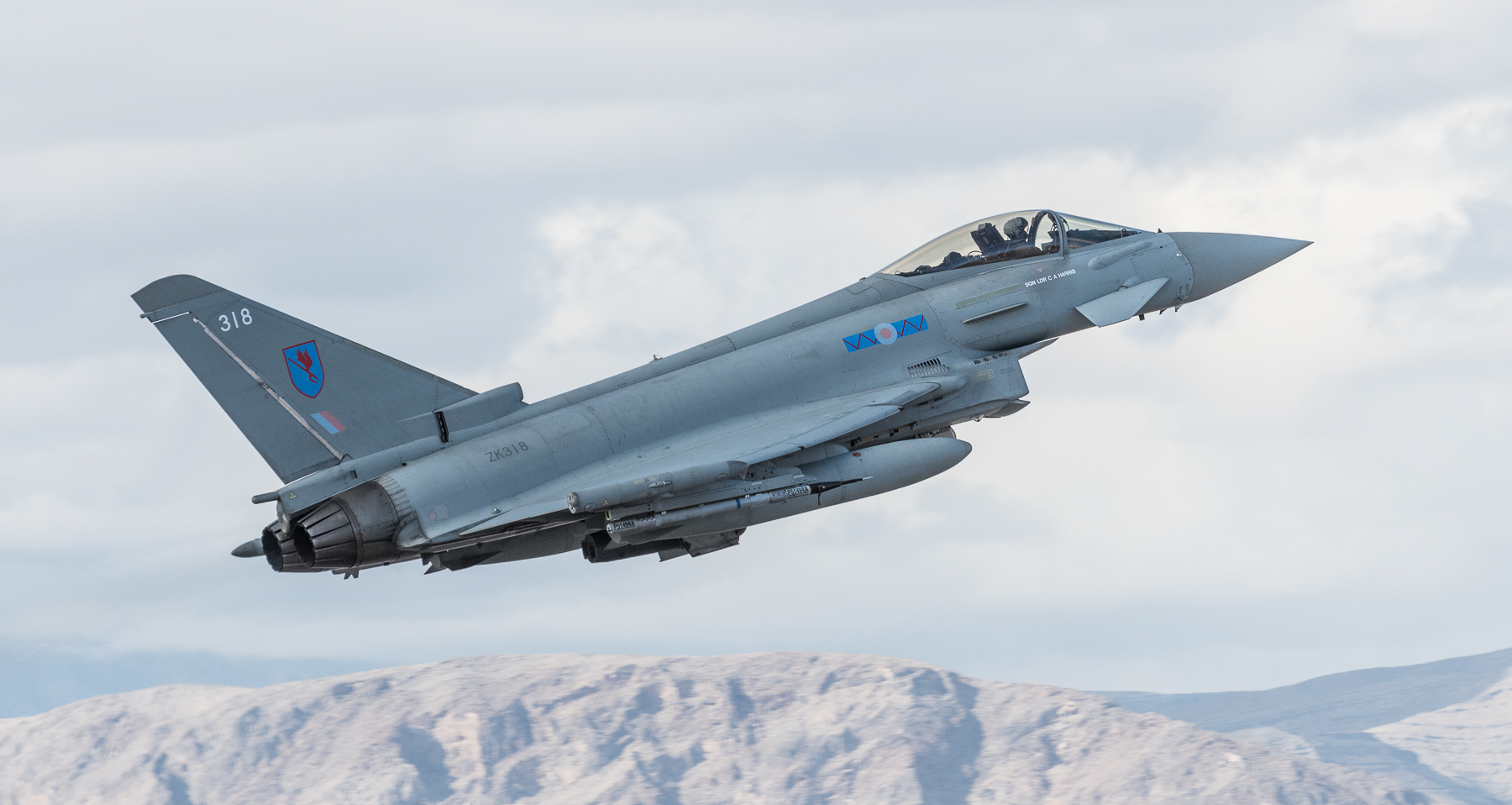 RAF
The Royal Air Force (RAF) participated with one of the oldest squadrons in the RAF, XI(F) Squadron, or simply, No. 11 Squadron, flying the Eurofighter Typhoon FGR4.
Officer Commanding XI(F) Squadron, Wing Commander Paul 'Pablo' O'Grady had this to say in an RAF interview before the exercise, "Exercise Red Flag enables the RAF to continue to strengthen strategic relationships with our closest allies and develop our tactical understanding of complex missions, integration and multi-domain warfare. Short of operations, Exercise Red Flag is one of the most challenging environments to test the Royal Air Force's Force Elements; I am extremely proud of the men and women on our Squadron and look forward to increasing our combat effectiveness over the forthcoming weeks."
The RAF also participated with an Airbus KC.3 Voyager from No. 10 Squadron and a Lockheed Martin C-130J Hercules from No. 47 Squadron, both units are from RAF Brize Norton, UK.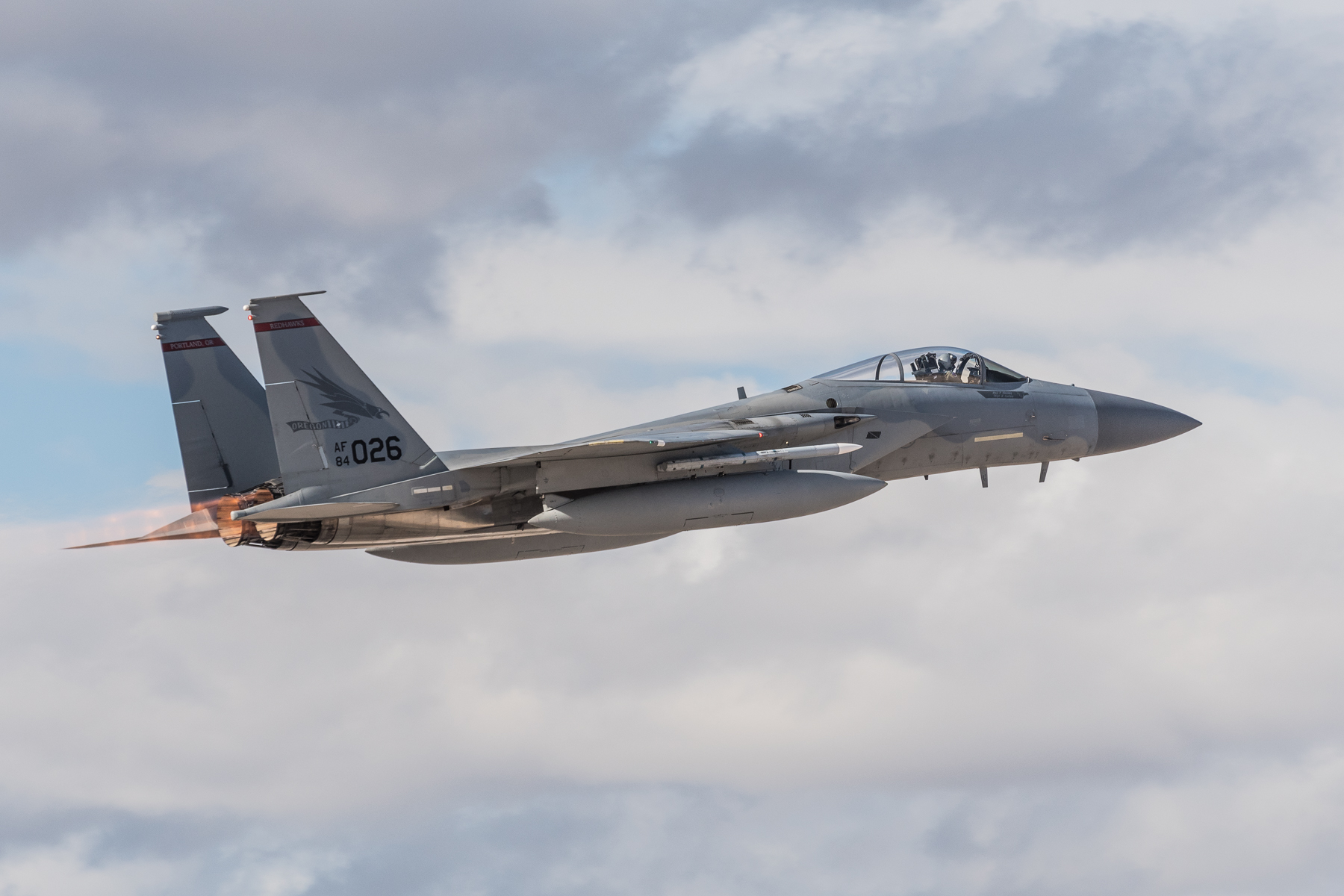 U.S. Forces
For the U.S., a variety of air assets and ground support personnel participated in Red Flag 18-1. Here's an overview of the U.S. air assets that participated in Red Flag 18-1:
| Aircraft | Unit | DoD Entity | Home Base |
| --- | --- | --- | --- |
| McDonnell Douglas F-15C Eagle | 123rd Fighter Squadron | Oregon Air National Guard | Portland Air National Guard Base, Oregon |
| General Dynamics F-16C+ Fighting Falcon | 134th Fighter Squadron | Vermont Air National Guard | Burlington Air National Guard Base, Vermont |
| Lockheed Martin F-22A Raptor | 27th Fighter Squadron | USAF | Joint Base Langley–Eustis, Virginia |
| McDonnell Douglas F-15E Strike Eagle | 335th Fighter Squadron | USAF | Seymour Johnson Air Force Base, North Carolina |
| General Dynamics F-16CM Fighting Falcon | 20th Fighter Wing | USAF | Shaw Air Force Base, South Carolina |
| Rockwell B-1B Lancer | 9th Bomb Squadron | USAF | Dyess Air Force Base, Texas |
| Lockheed Martin HC-130J Combat King II | 71st Rescue Squadron | USAF | Moody Air Force Base, Georgia |
| Boeing E-3G Sentry (AWACS) | 964th Airborne Air Control Squadron | USAF | Tinker Air Force Base, Oklahoma |
| Northrop Grumman E-8 Joint STARS | 12th Airborne Command and Control Squadron | USAF | Robins Air Force Base, Georgia |
| Boeing RC-135 Rivet Joint | 343rd Reconnaissance Squadron | USAF | Offutt Air Force Base, Nebraska |
| Sikorsky HH-60G Pave Hawk | 55th Rescue Squadron | USAF | Davis-Monthan Air Force Base, Arizona |
| Lockheed EC-130H Compass Call | 43rd Electronic Combat Squadron | USAF | Davis-Monthan Air Force Base, Arizona |
| Boeing EA-18G Growler | Electronic Attack Squadron 135 | U.S. Navy | Naval Air Station Whidbey Island, Washington |
| Boeing KC-135R Stratotanker | Various | USAF | Various |
| General Dynamics F-16 Fighting Falcon | 64th Aggressor Squadron | USAF | Nellis Air Force Base, Nevada |
An important component of Red Flag is the ability for aircraft to refuel during the missions. "Tankers are critical to achieving success at Red Flag," said Col. Richard Dickens, Red Flag 18-1 Air Expeditionary Wing commander and 4th Operations Group commander at Seymour Johnson AFB, North Carolina in a USAF interview. "We are facing scenarios for an extended period of time, and without air refueling, we wouldn't have the endurance to continue our mission."
During Red Flag 18-1, the refueling mission was the responsibility of the Red Flag Tanker Task Force (RFTTF). Red Flag 18-1's RFTTF was composed of personnel and air assets from McConnell AFB, Fairchild AFB, RAF Mildenhall and RAF Brize Norton. Air assets included USAF Boeing KC-135Rs and an RAF Airbus KC.3.
A Harvard Business Review report once mentioned, "Studies have shown that soldiers form strong bonds during missions in part because they believe in the purpose of the mission, rely on each other, and share the good and the bad as a team." The effort to build camaraderie during Red Flag 18-1 with events such as 'Flag Day' helped aircrews decompress and spend some time with other members of the strongest coalition of partner nations in the world. Combined with the new three-day cycle, instead of spending time fighting exhaustion and sleep, aircrews can be more focused and engaged on the most important aspects of Red Flag…mission planning, execution and lessons learned. While the USAF has always been on the cutting edge of military technology, it is refreshing to see them take a 21st century approach to learning.
Red Flag 18-1 took place Jan. 26 to Feb. 16, 2018. Red Flag 18-2 is coming soon and will take place March 9 to 23, 2018. Red Flag 18-3, the final Red Flag exercise of the fiscal year, will take place July 13 to Aug. 3, 2018.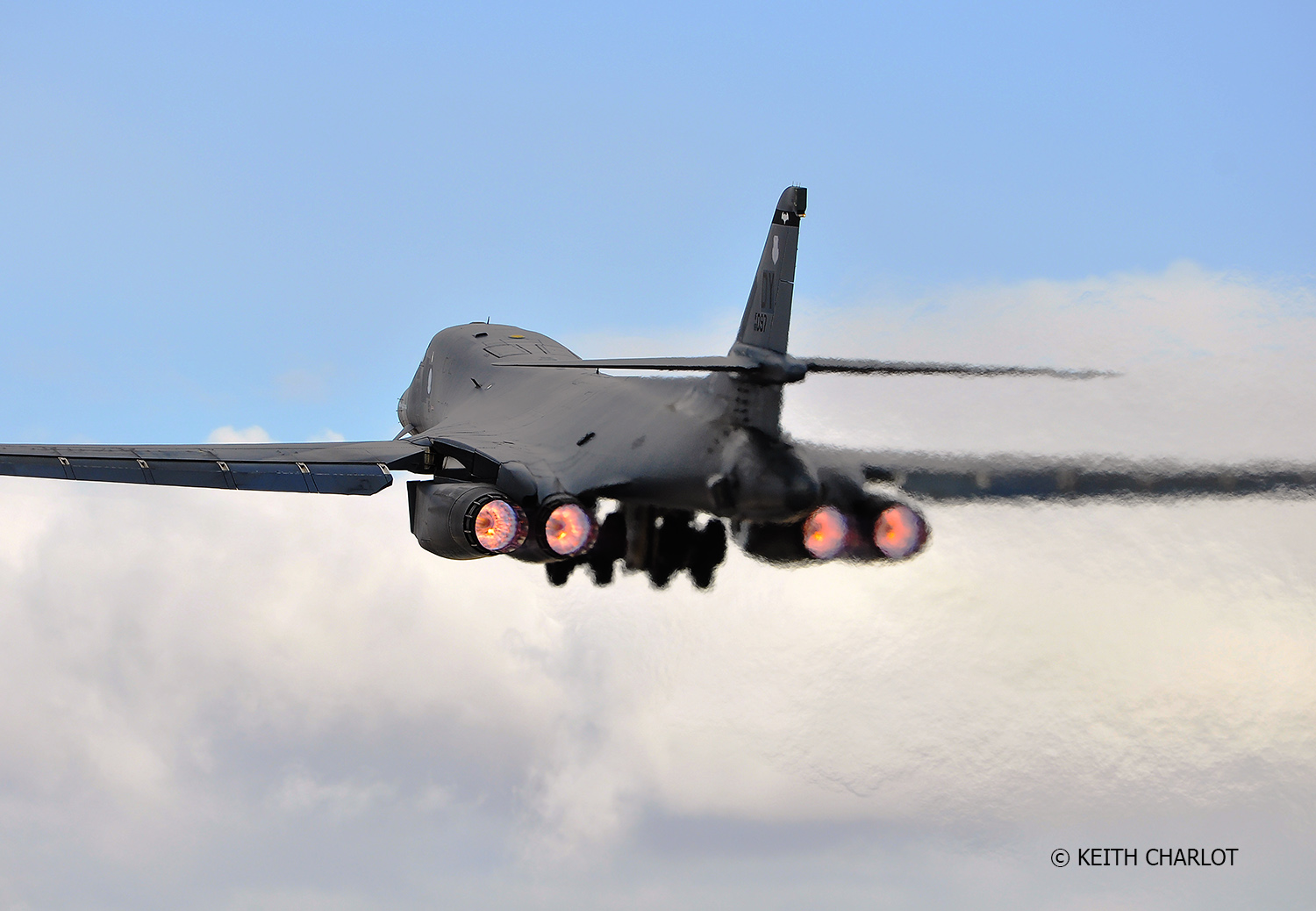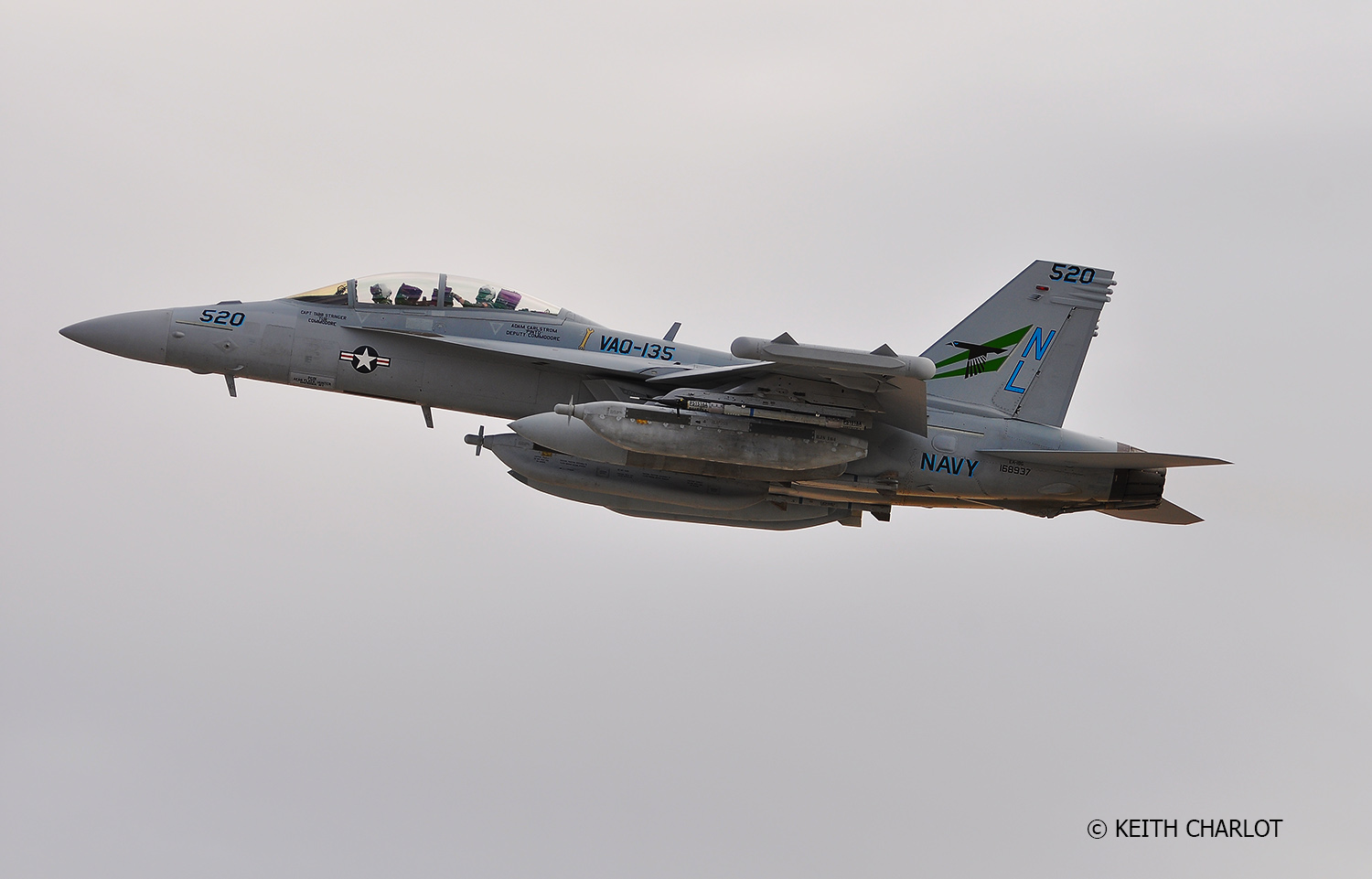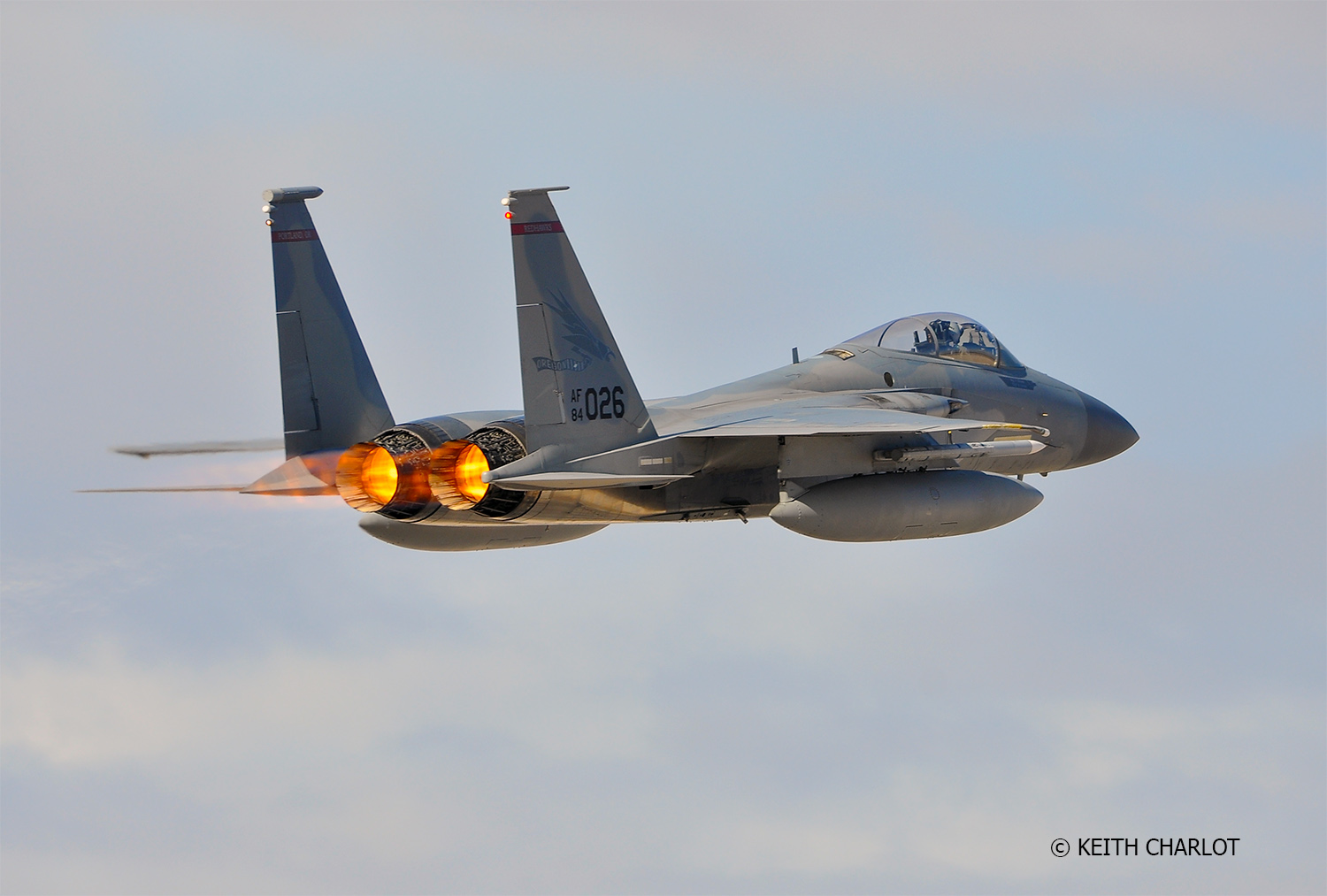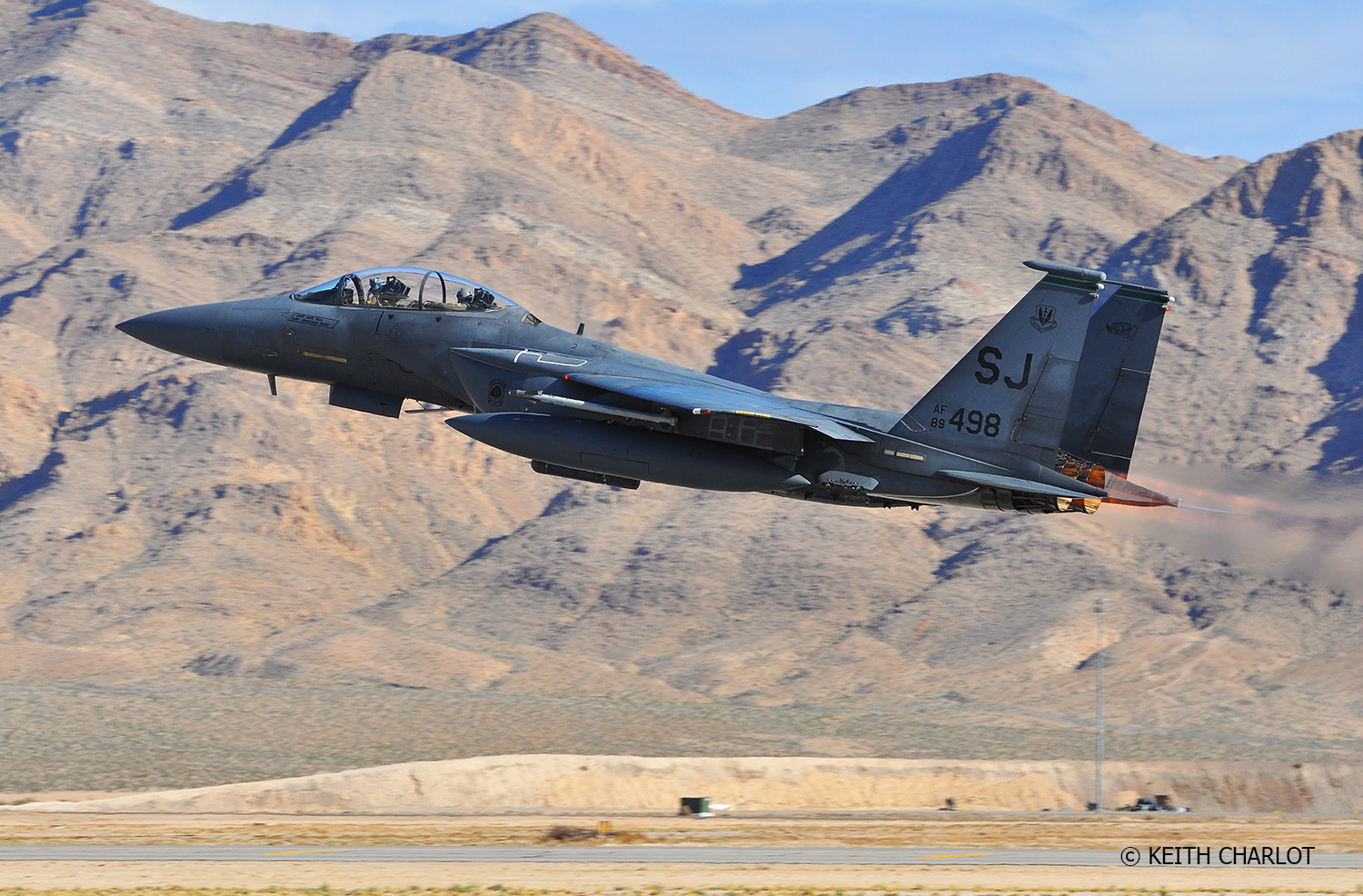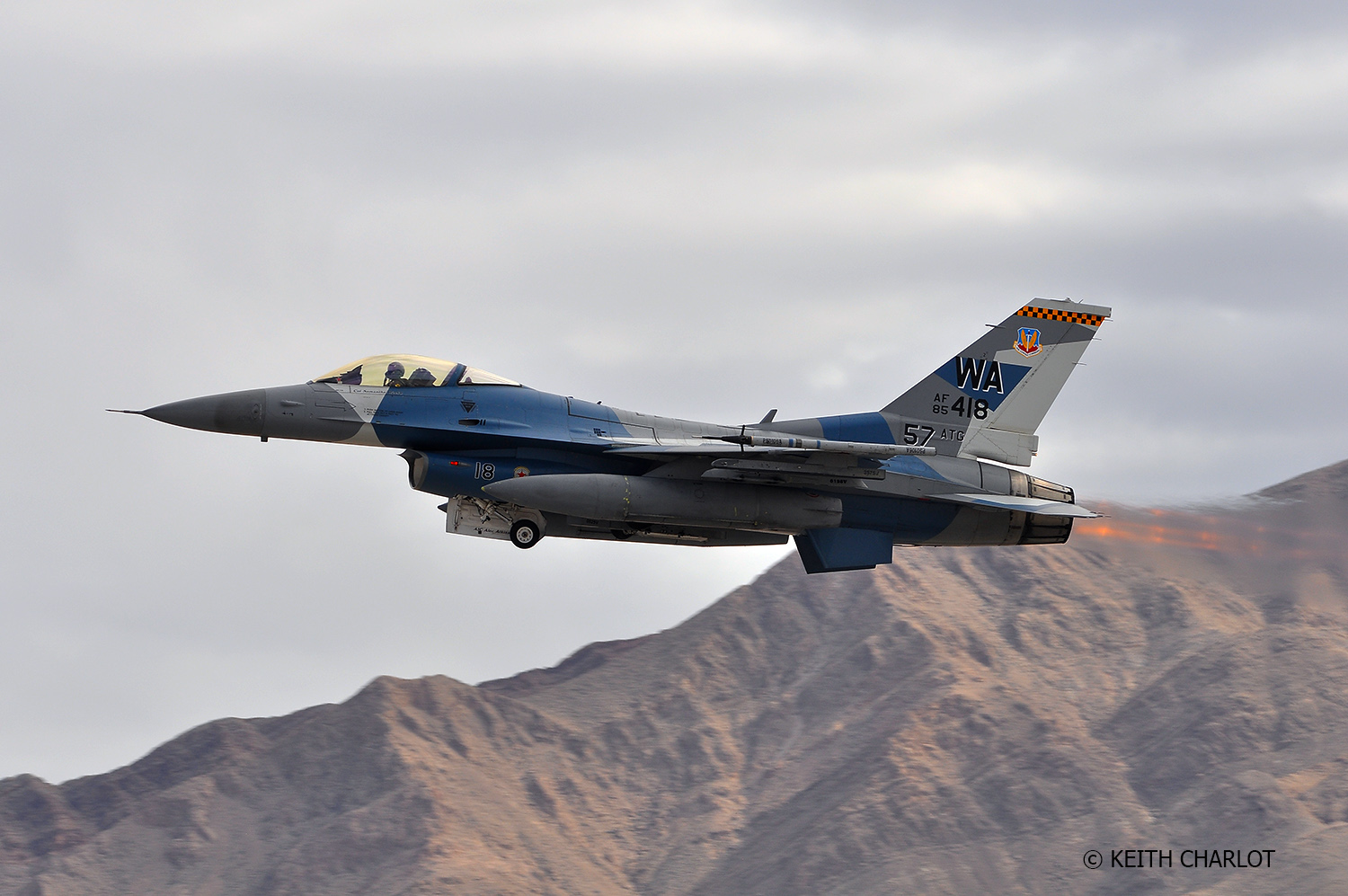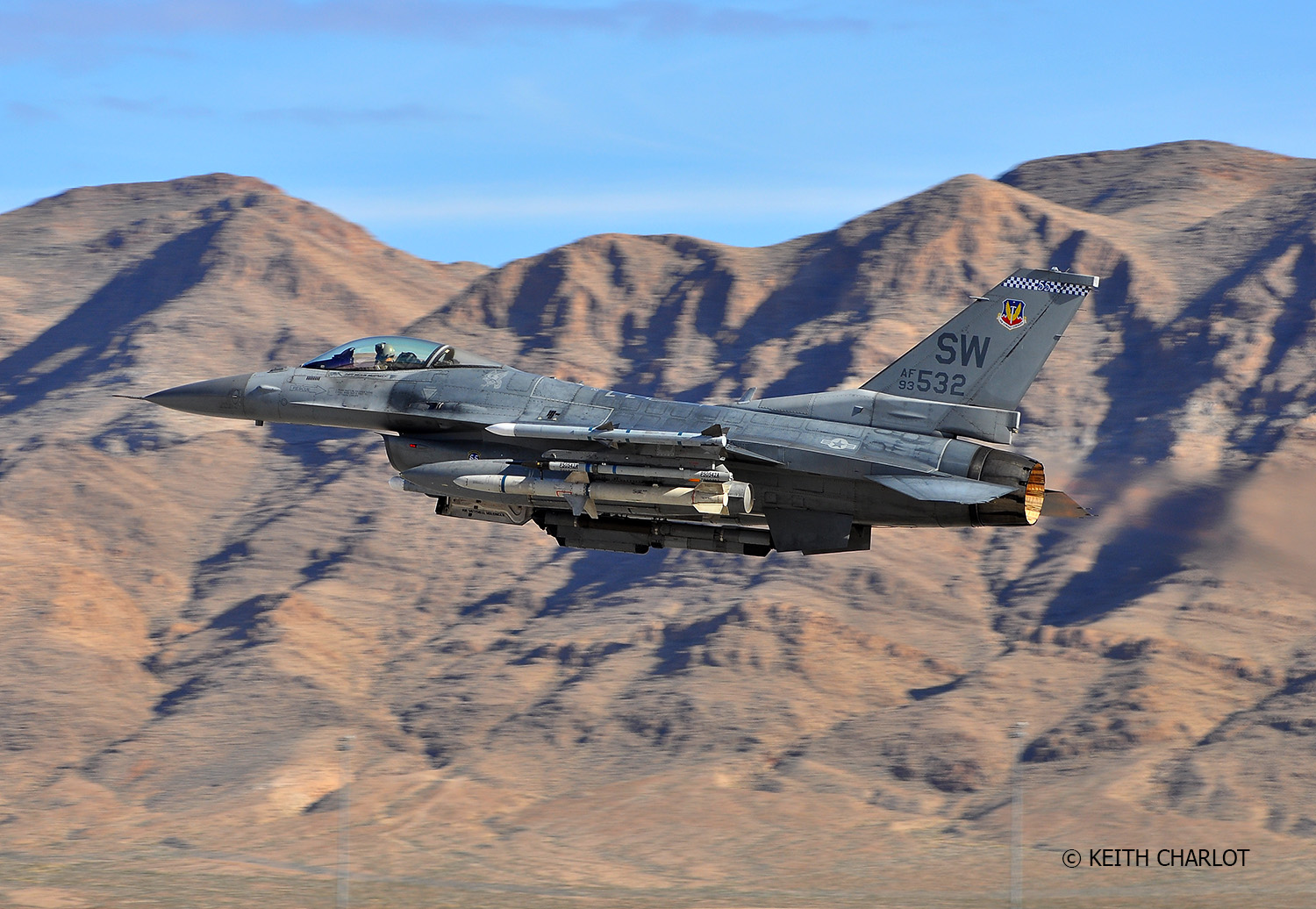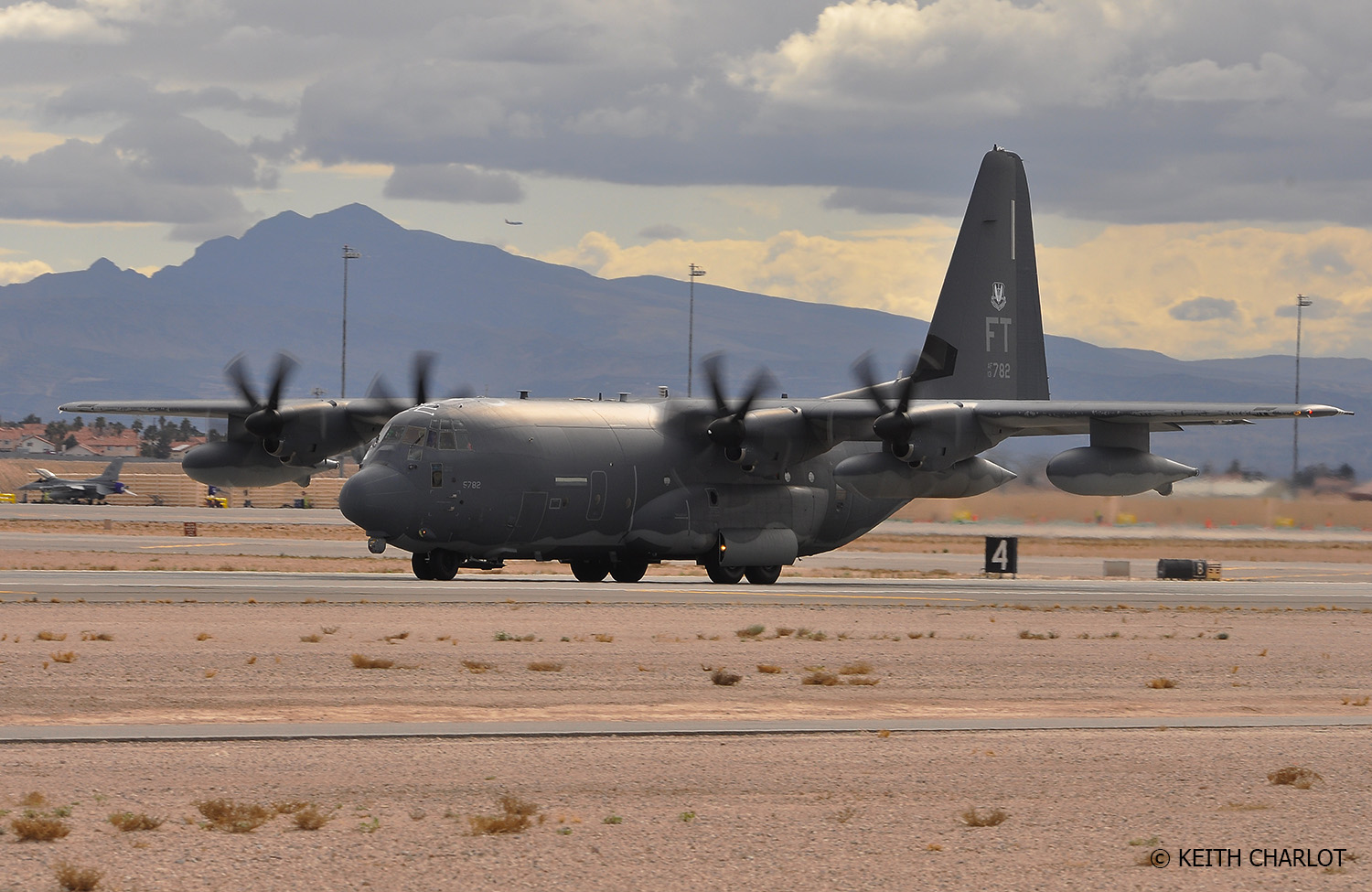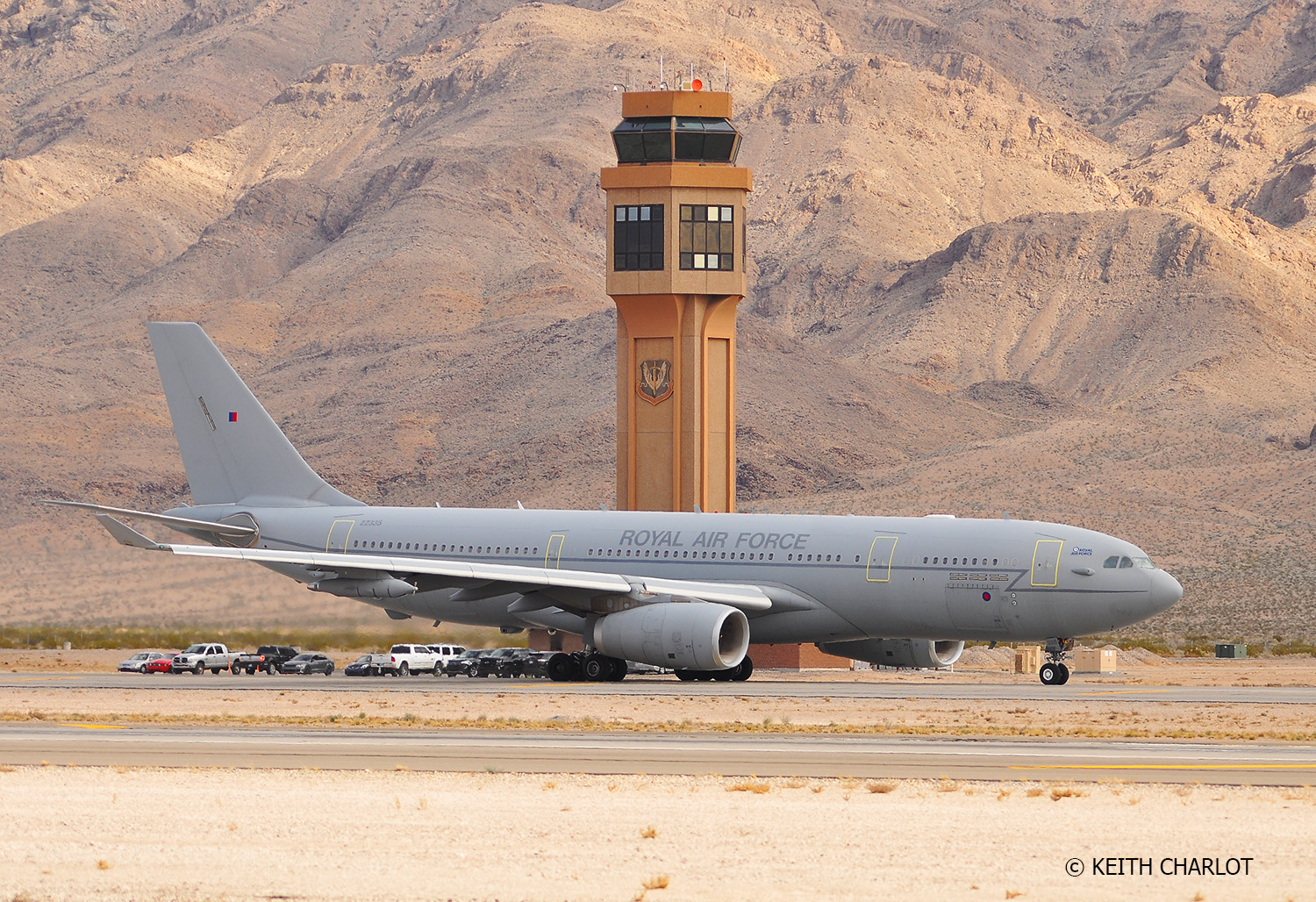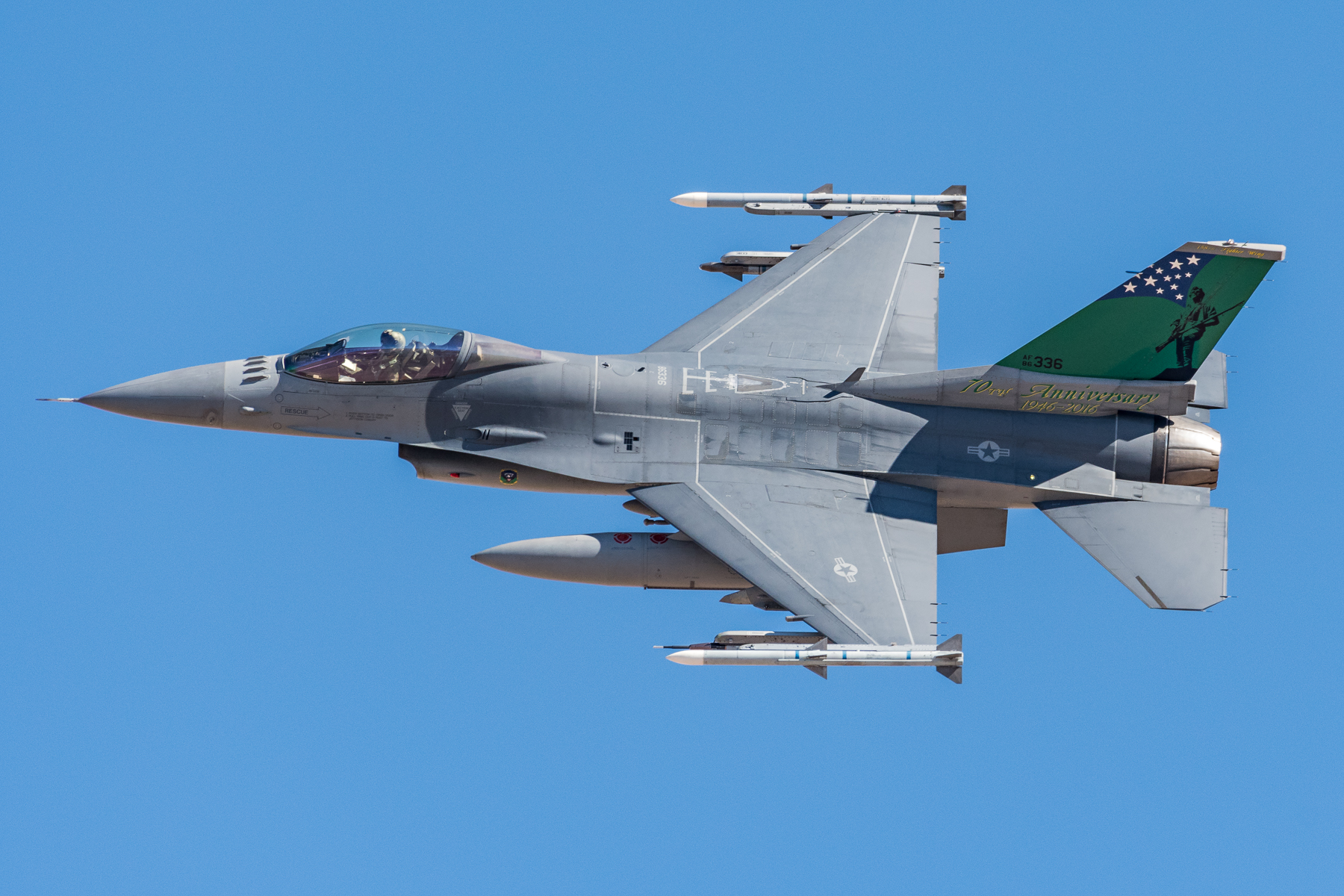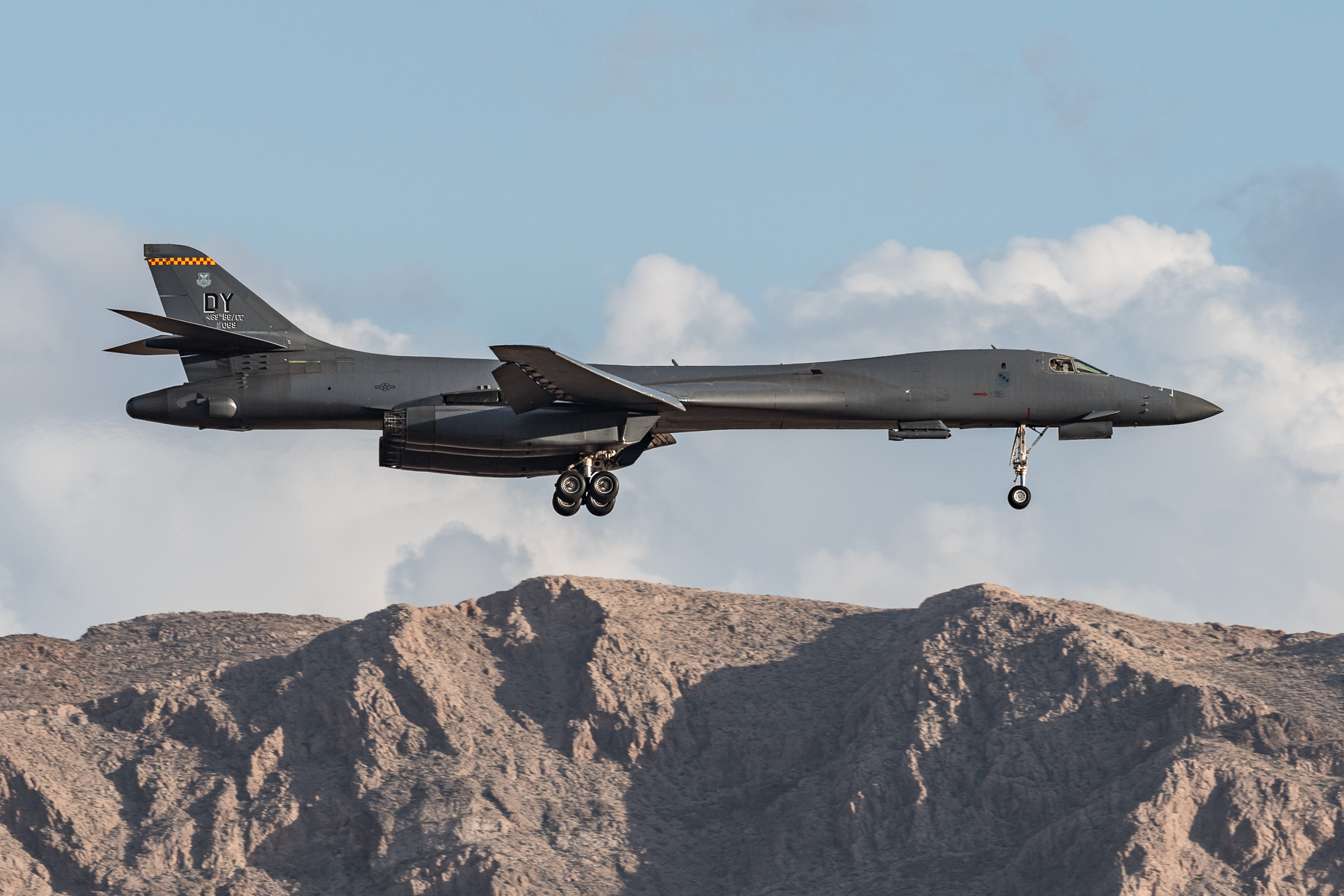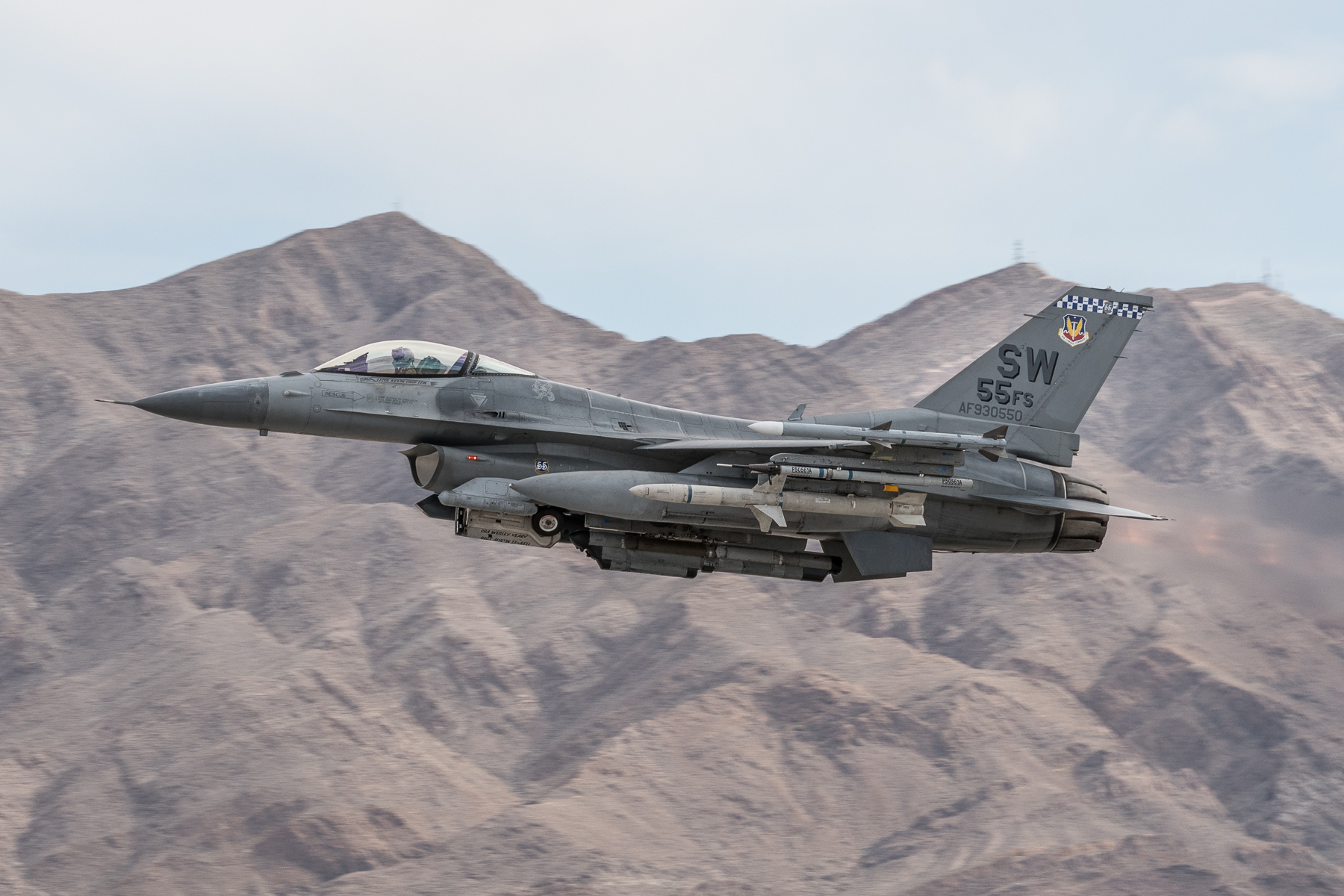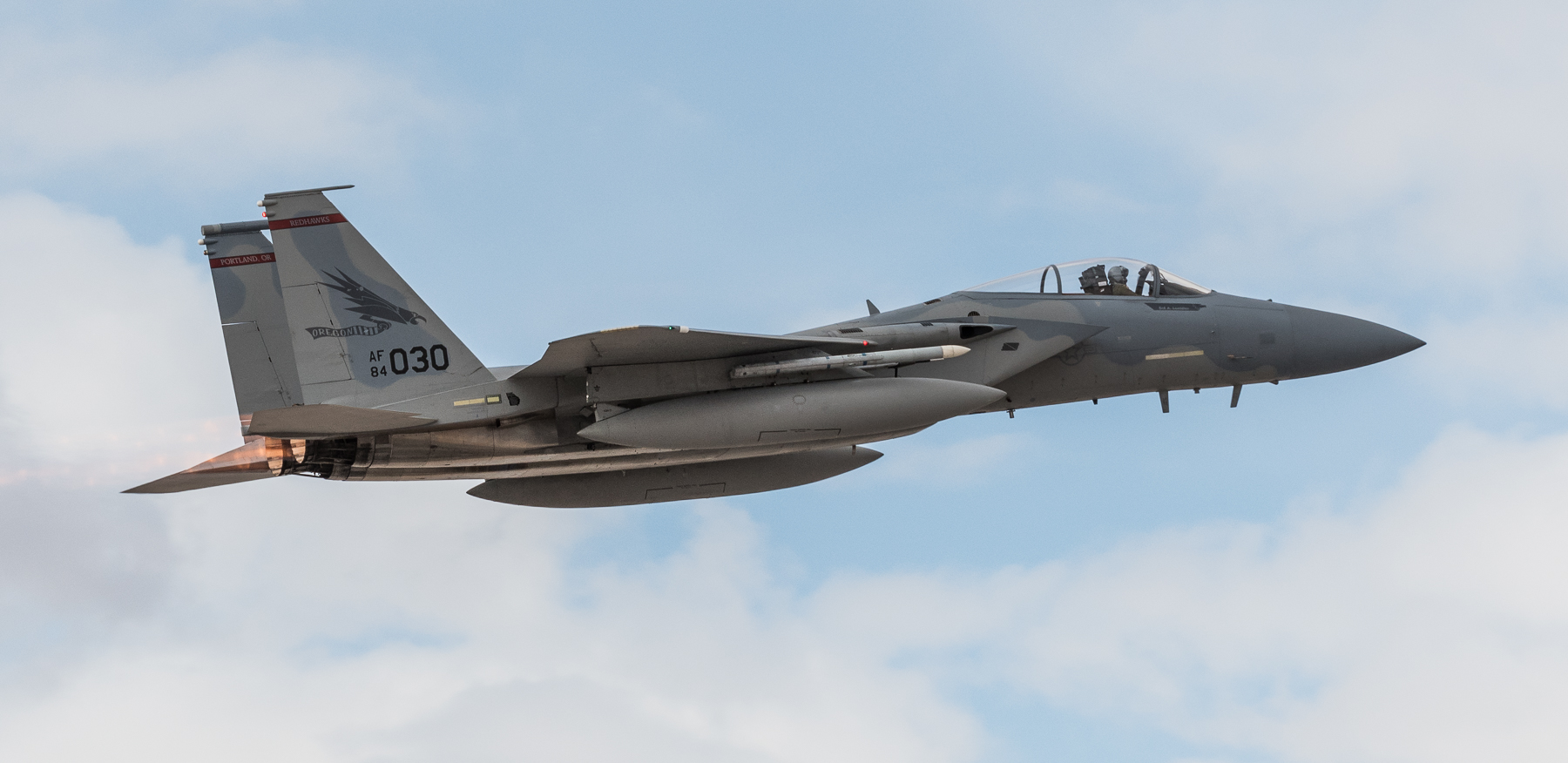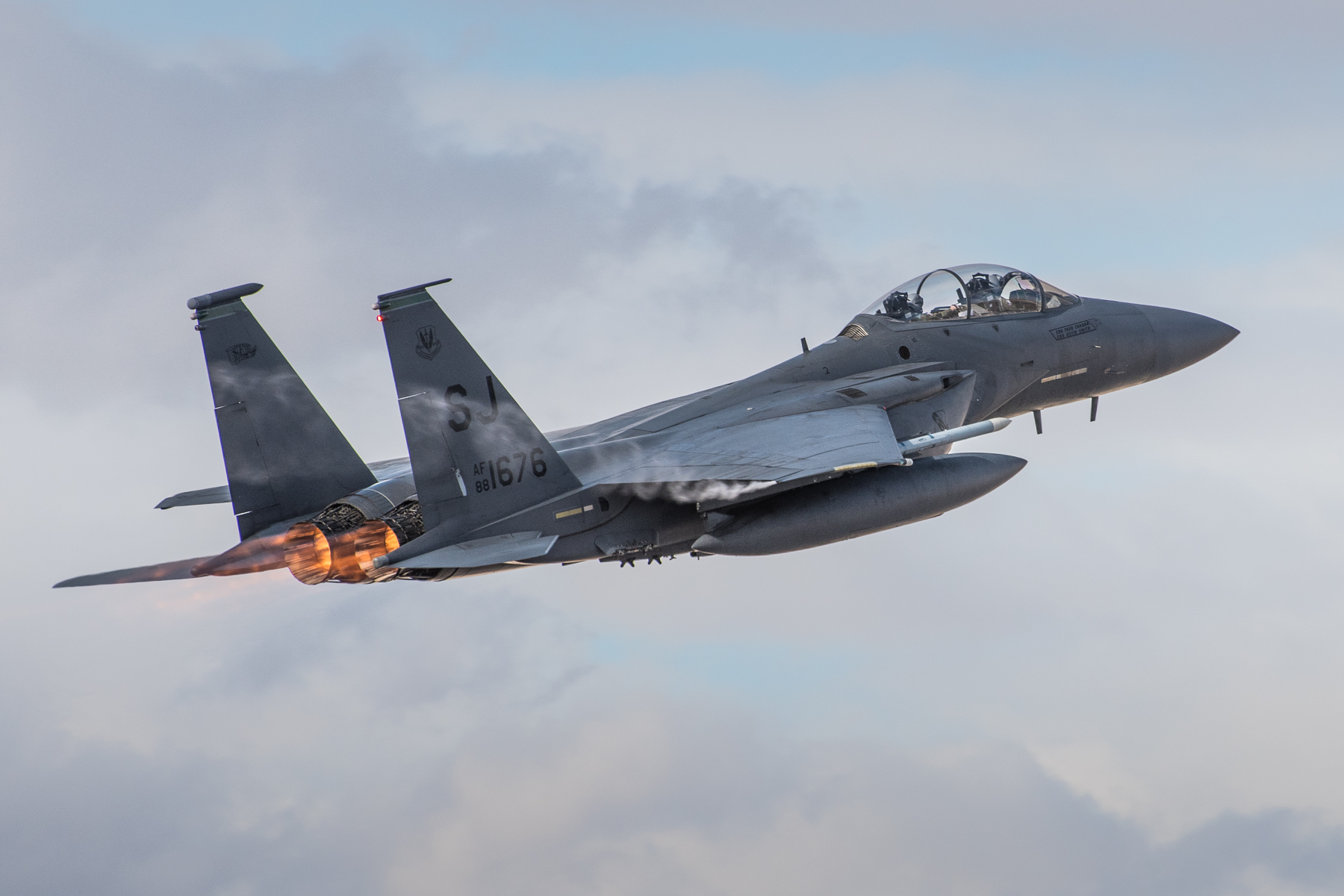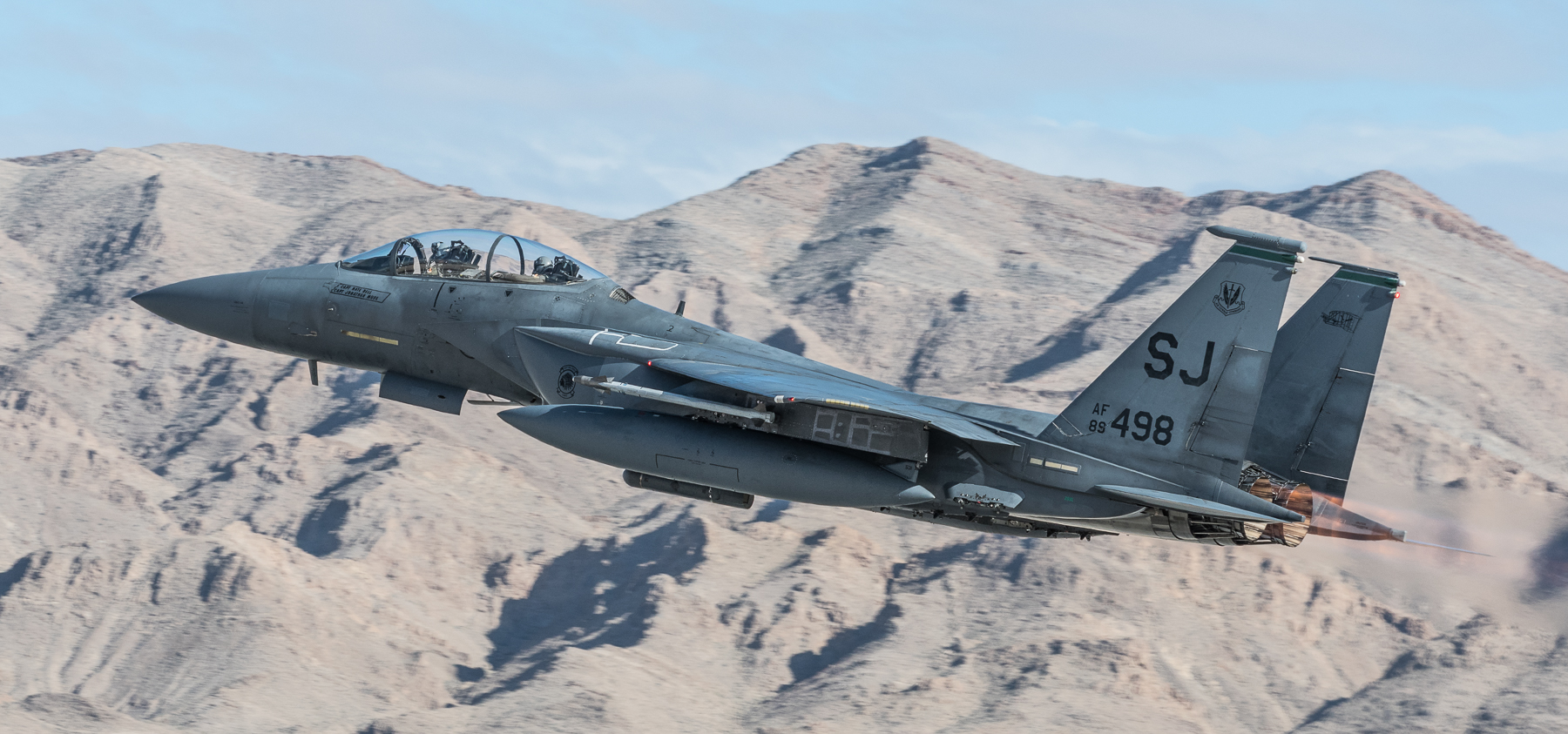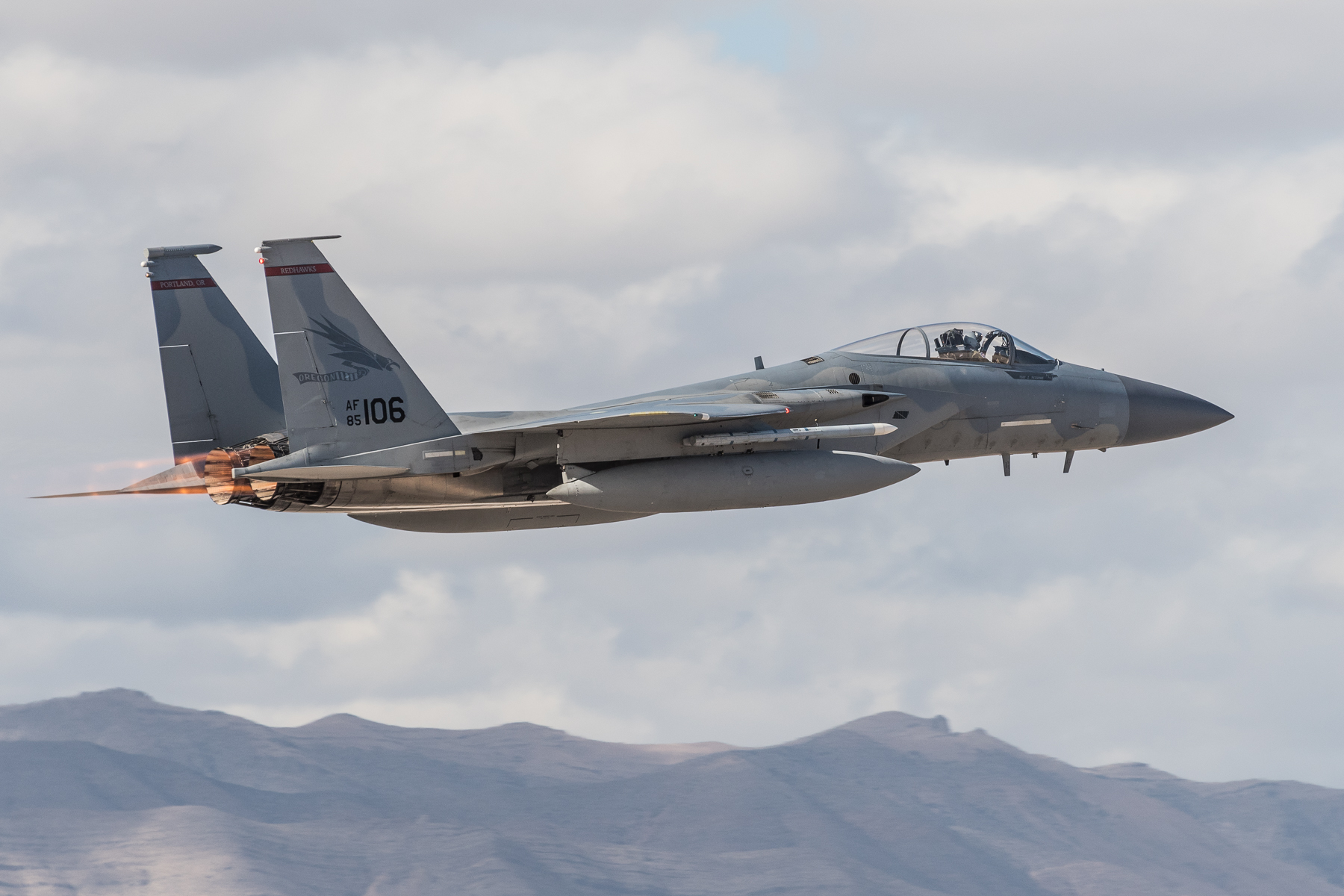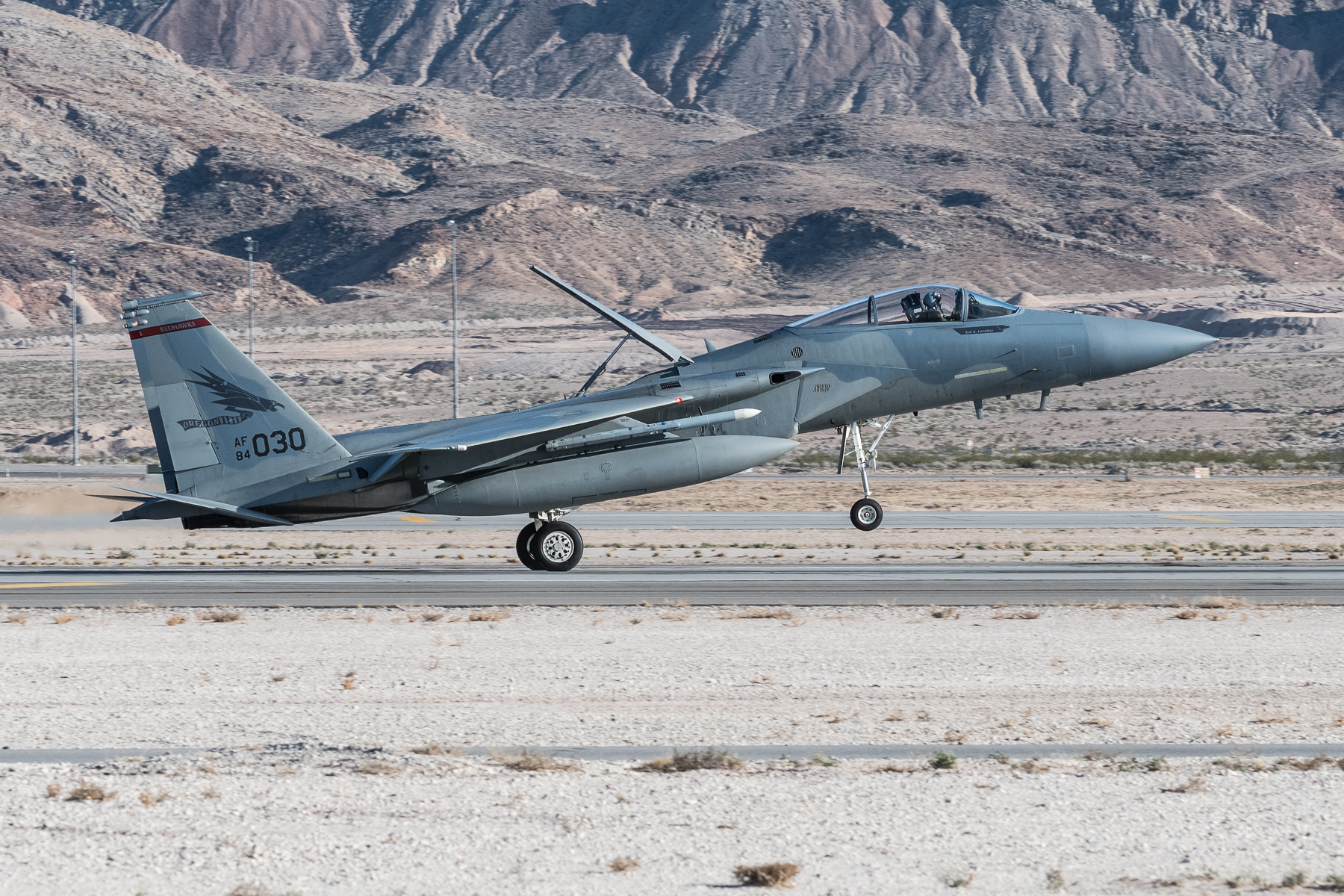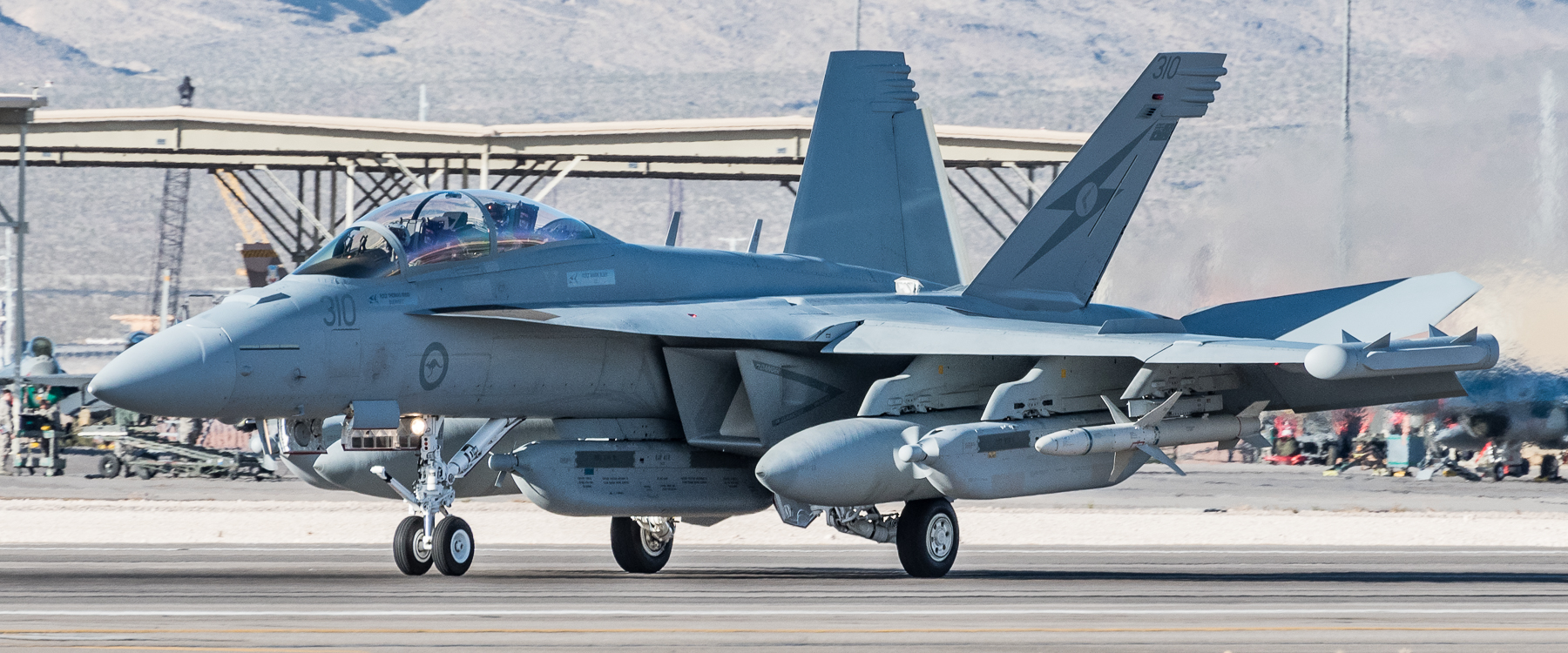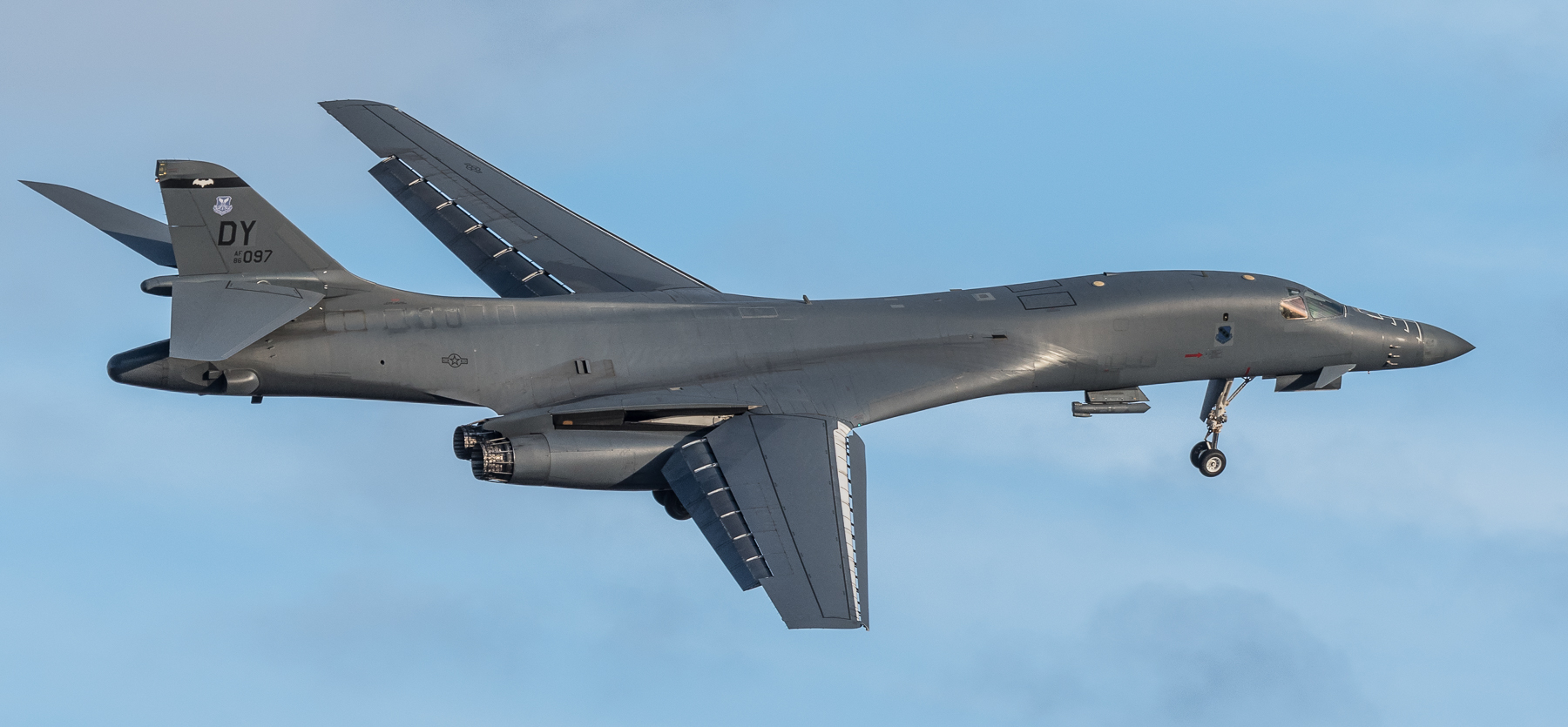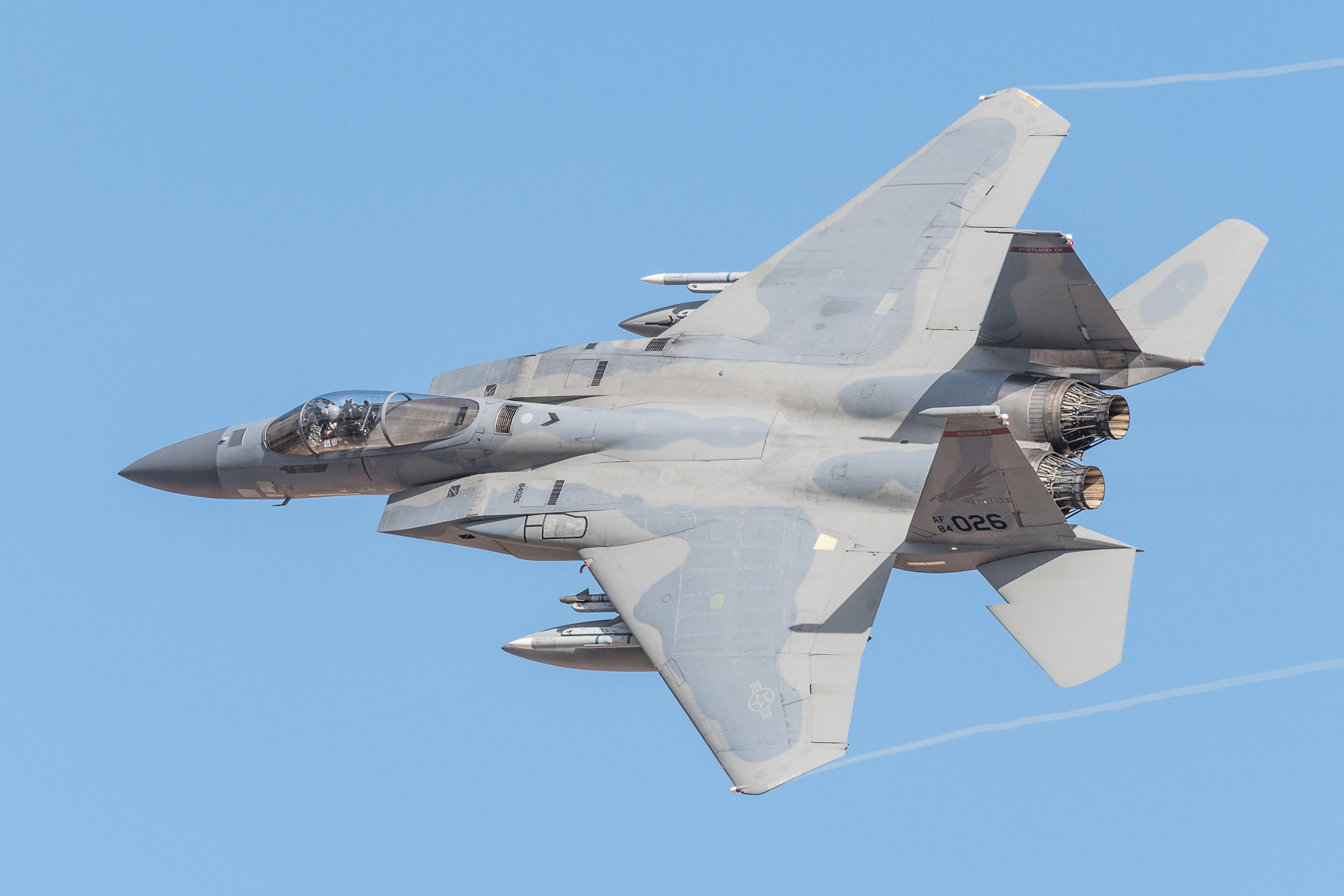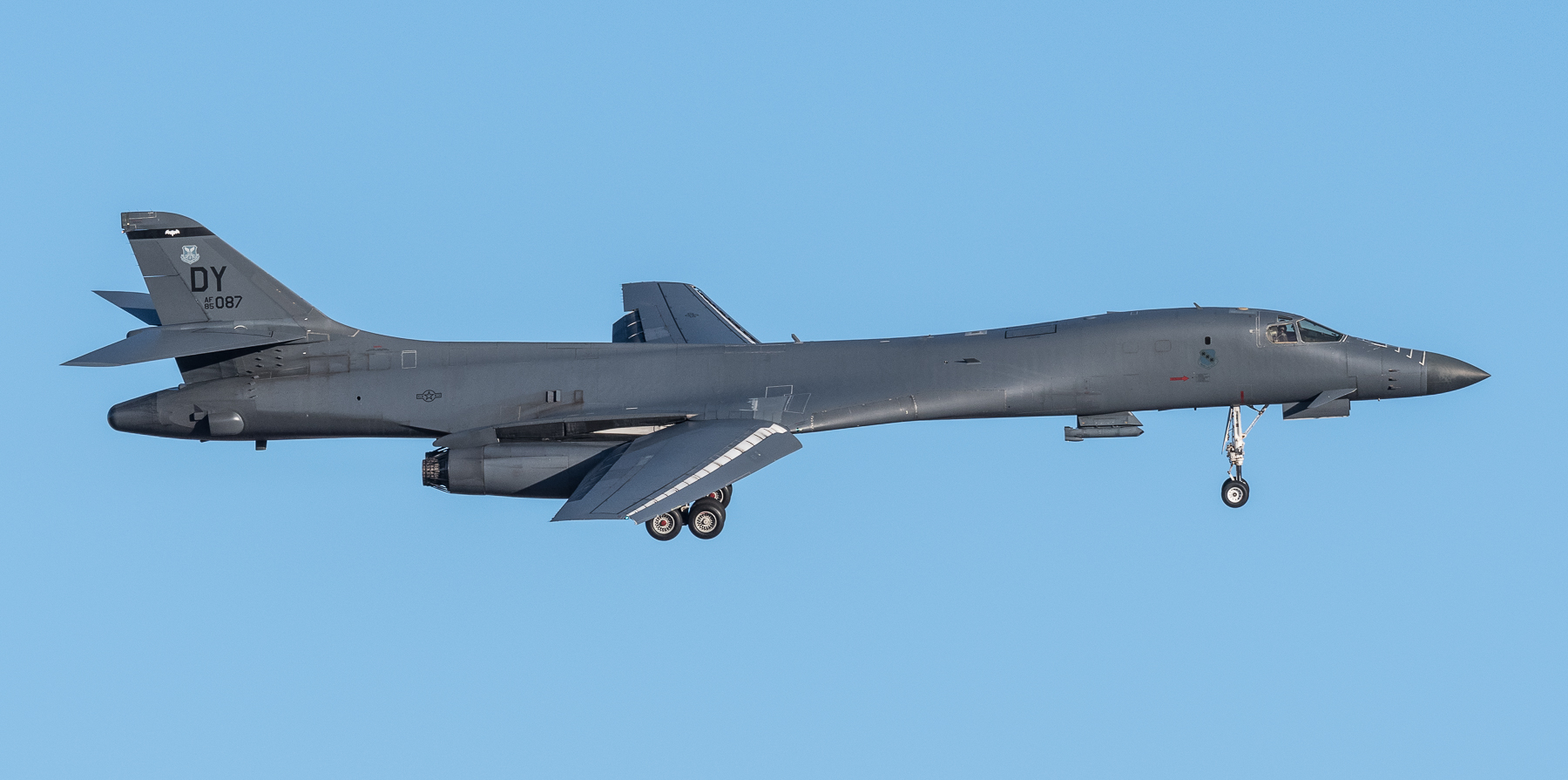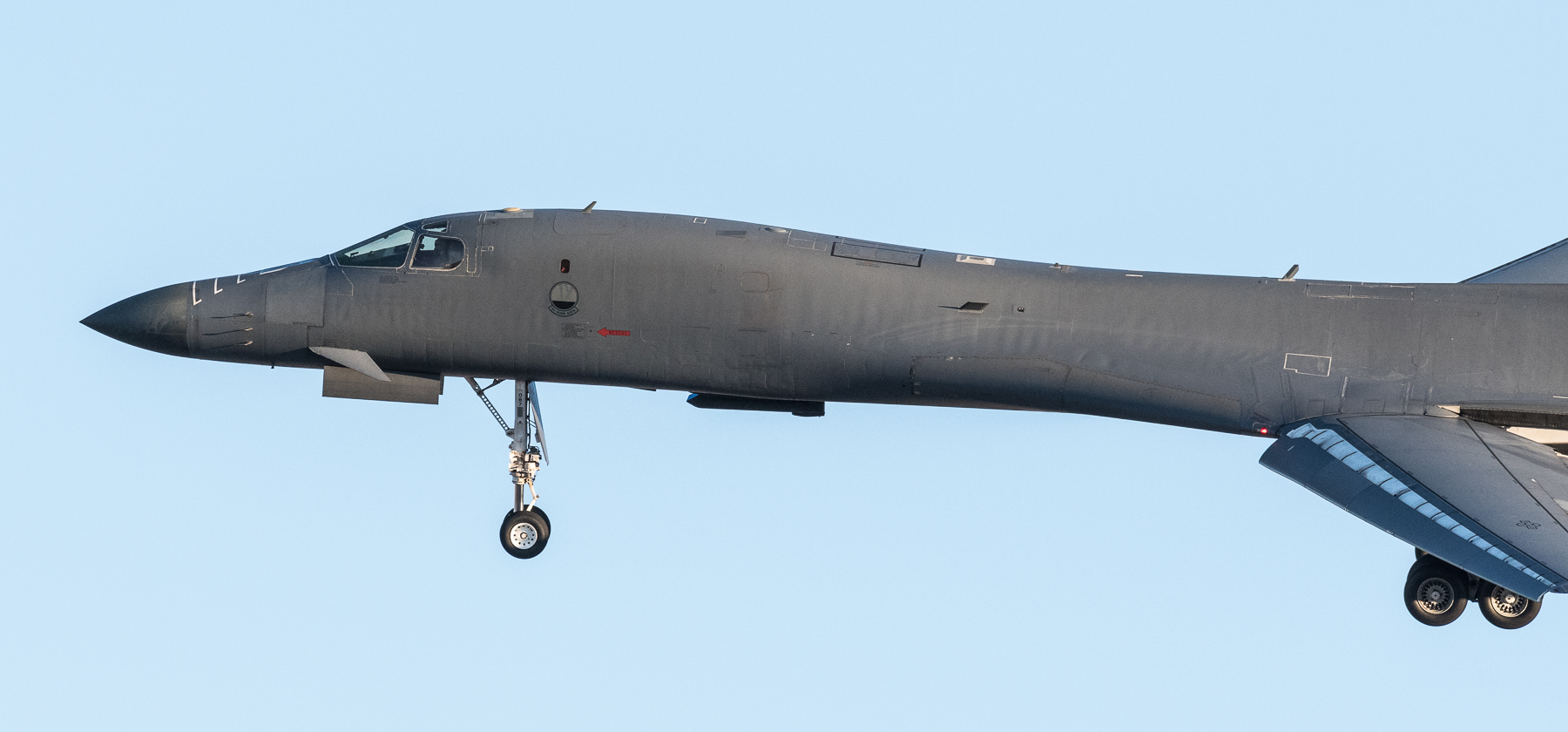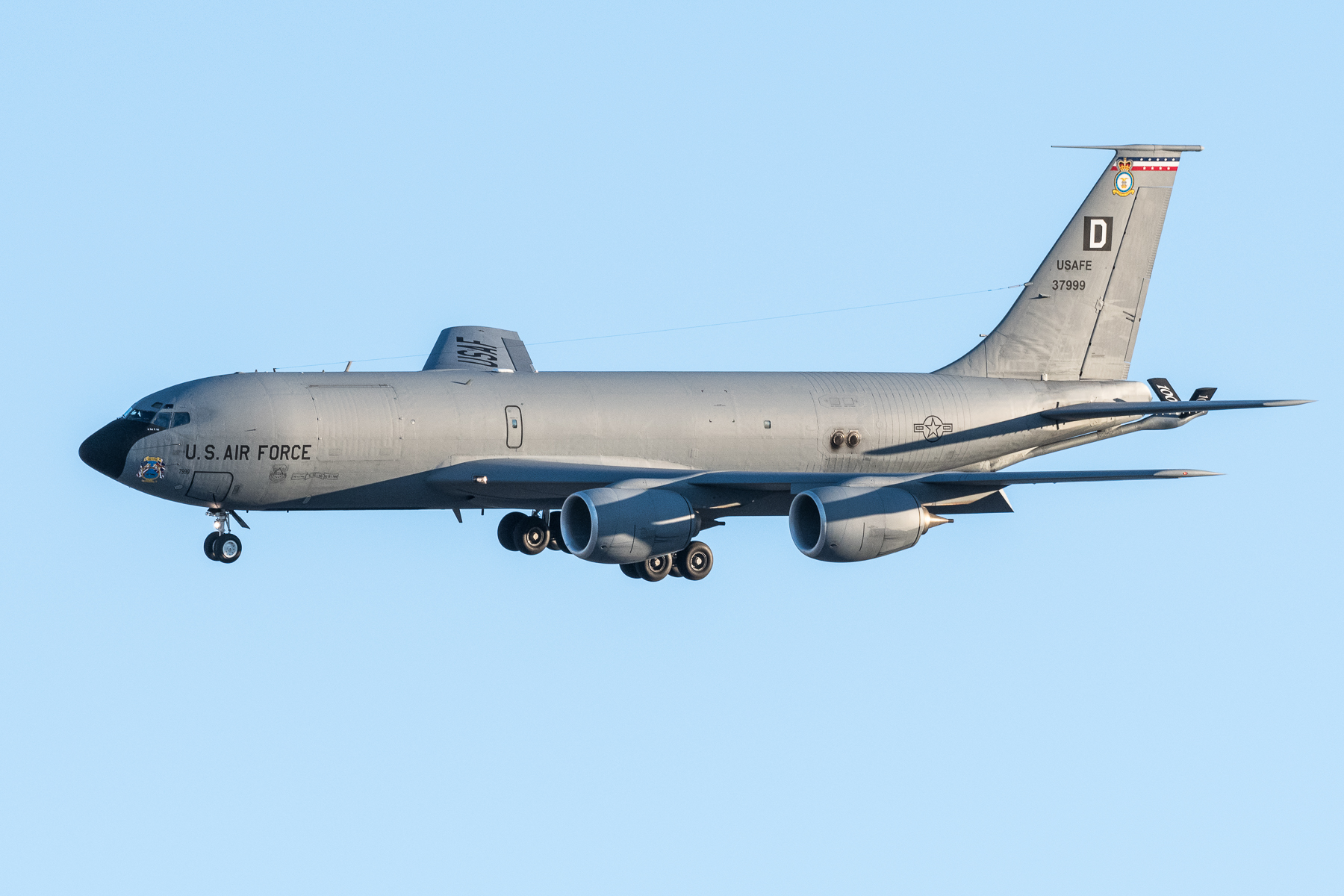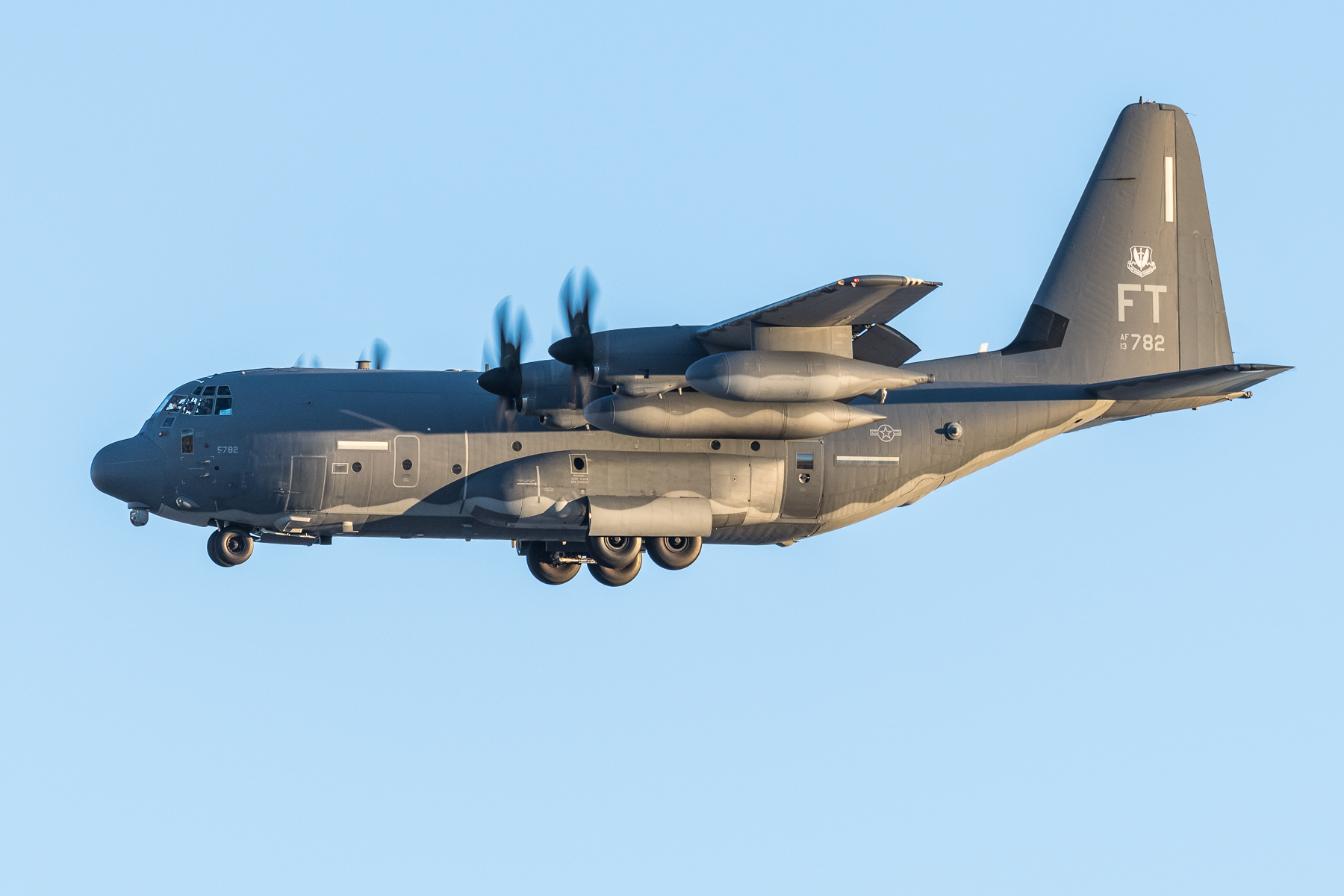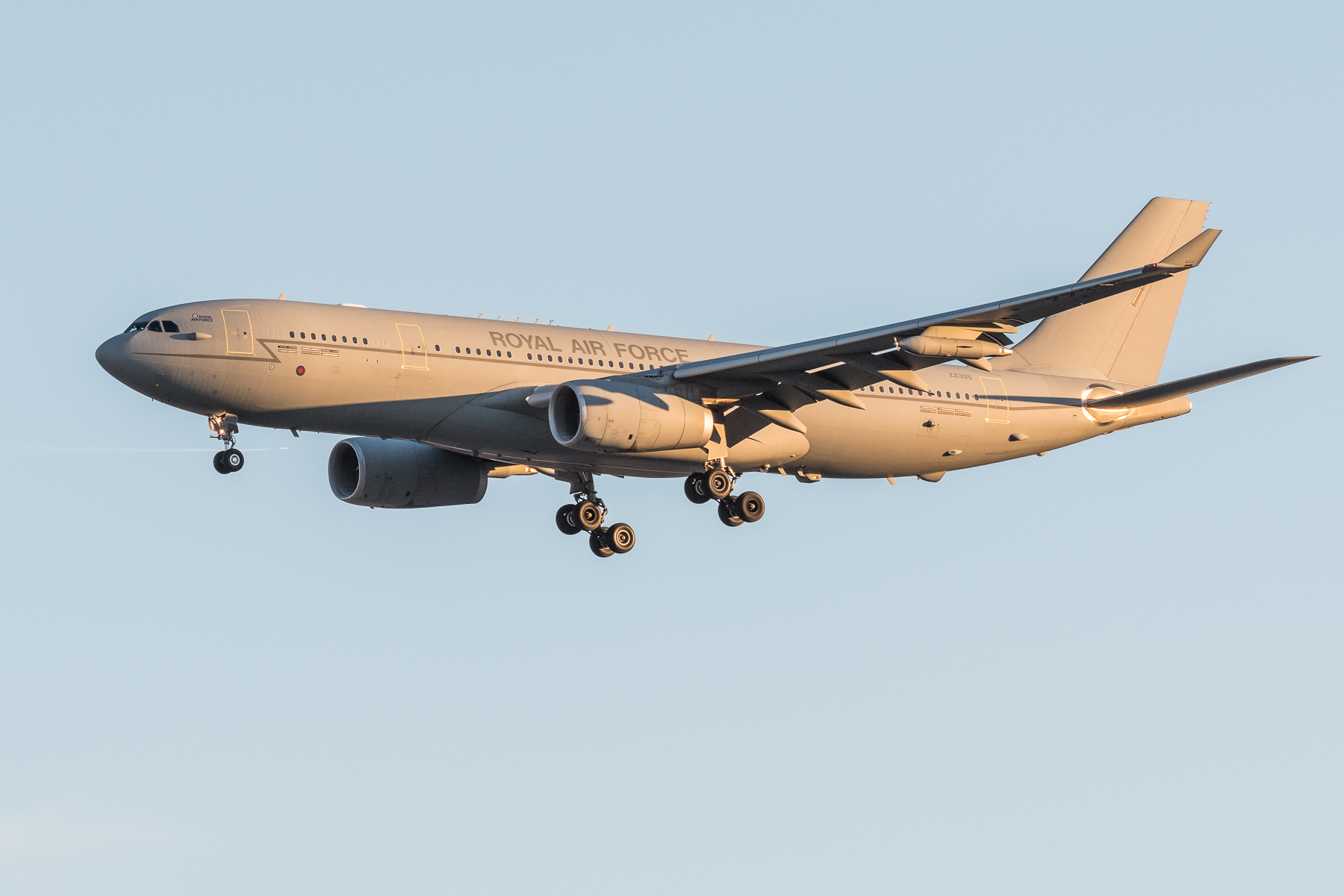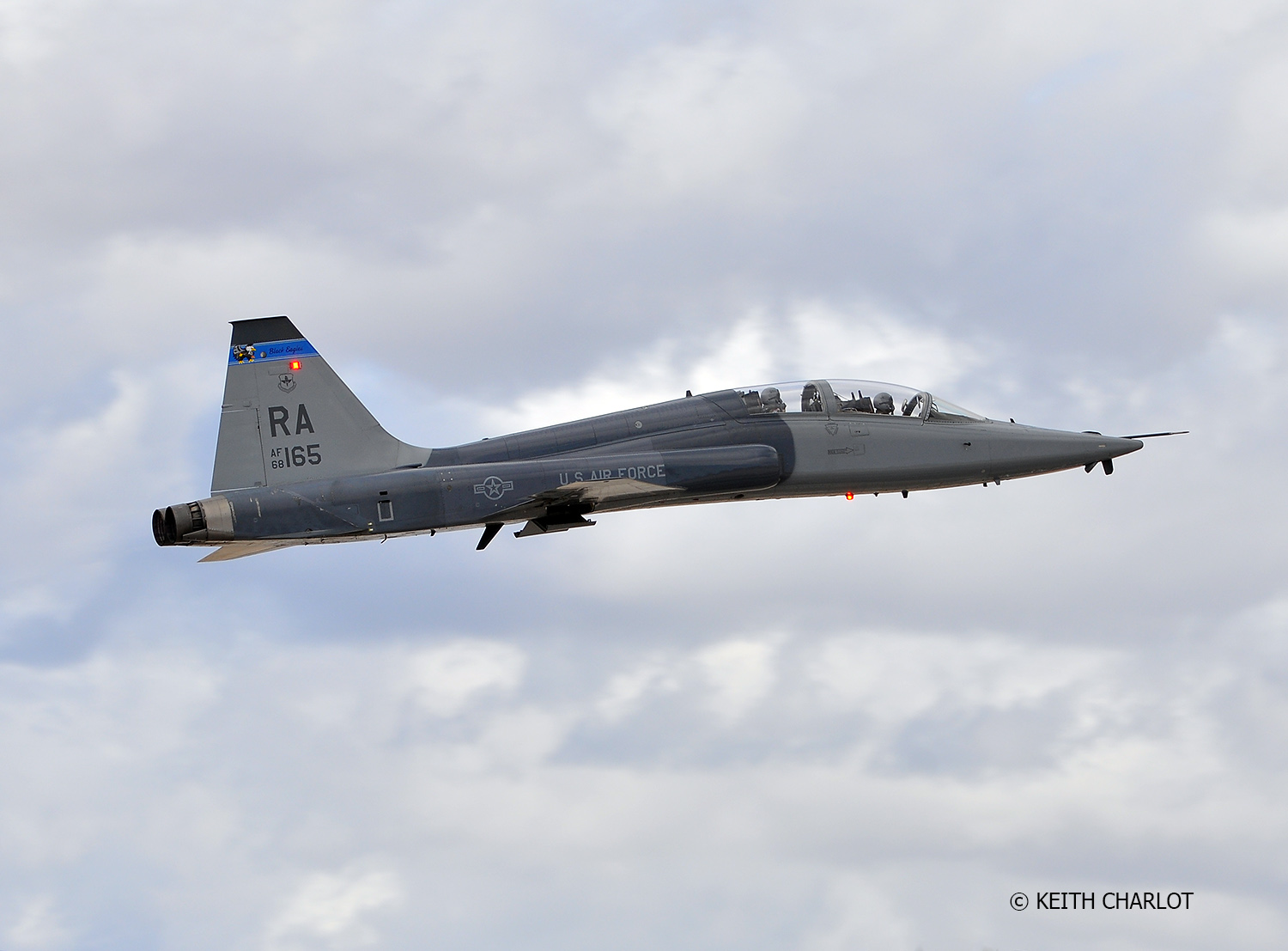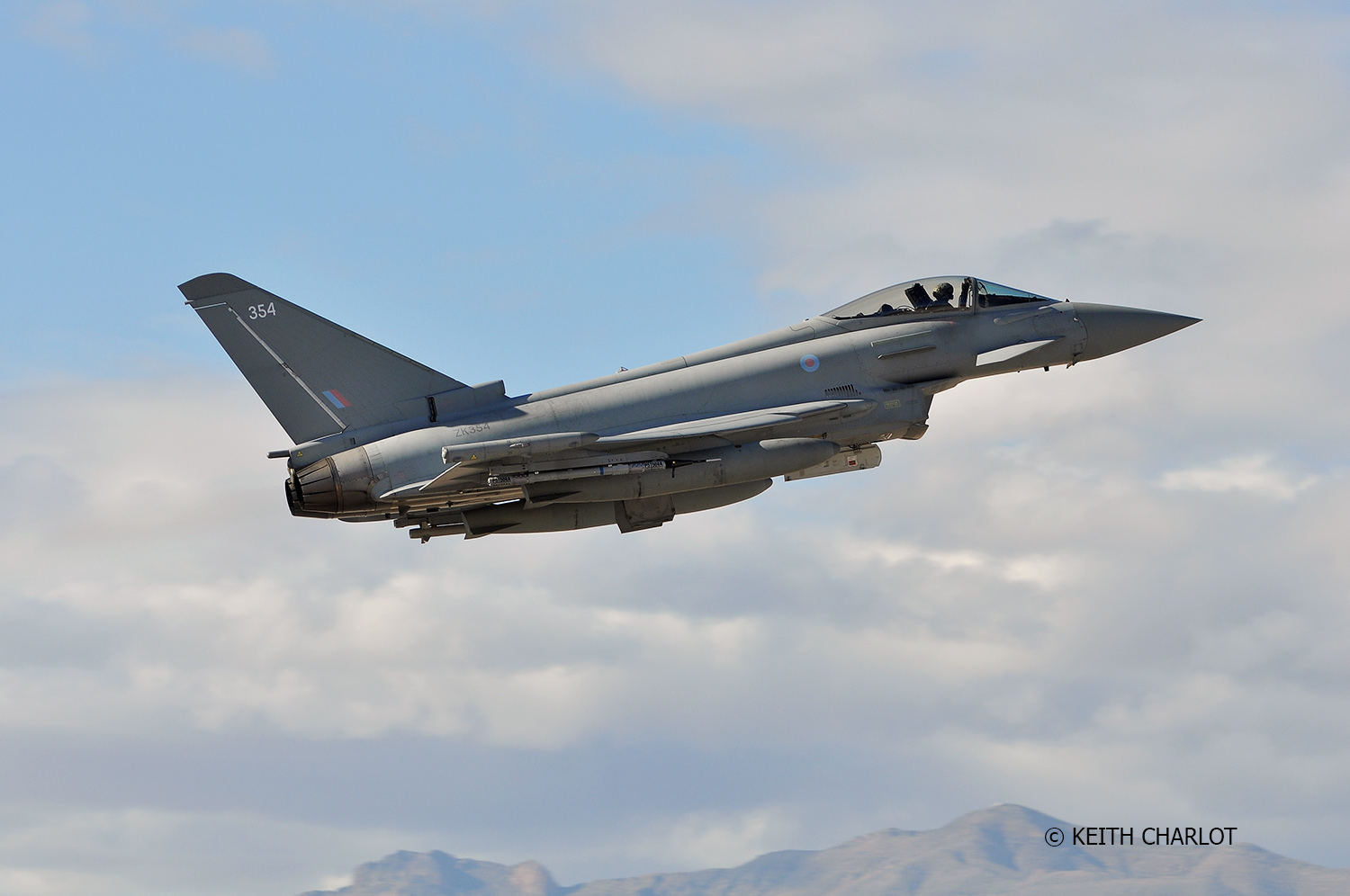 Click on an image below to page or swipe through the gallery: