RAAF: Lightning Arrives
First Lockheed Martin F-35A Lightning II's to be based in Australia arrive at RAAF Base Williamtown
Report by Jaryd Stock
Images by RAAF, Steve Austen, Stephen Baldwin and Jaryd Stock
January 17, 2019
On December 10th 2018 after a in total two day journey and spending three nights at RAAF Base Amberley the first two F-35A Lightning II's have arrived at their home base at RAAF Base Williamtown north of the city of Newcastle.
A large crowd gathered to witness this historic event along the Port Stephens and the City of Newcastle coastlines as the two F-35's serials A35-009 and A35-010 conducted a flypast with four F/A-18 Hornets providing escort.
Five pilots from No.3 Squadron including its Commanding Officer Wing Commander Darren Clare flew 15,977 kilometres from Luke Air Force Base in Arizona to Hickham AFB, through to RAAF Base Amberley.
The two aircraft were supported by two KC-30A tankers and a single C-17A Globemaster.
Chief of the Royal Australian Air Force Air Marshal Gavin 'Leo' Davies praised the work of everyone involved in the RAAF's largest acquisition in the RAAF's history.
CAF Davies stated that the aircraft is more than just a 5th generation aircraft, "The F-35 is not just a fifth-generation fighter, with speed, agility and advanced information systems, it is the catalyst for transforming us into a fifth generation fighting force."
Air Vice Marshal Leigh Gordon head of the Joint Strike Fighter program felt a sense of pride as he witnessed both F-35's touching down at Williamtown for the very first time.
"It's taken almost two decades of work to get us to where we are now and, in Australia, the hard work has just begun."
"Over the past twelve months we've seen the Australian fleet of F-35A aircraft build up at Luke AFB. In addition to the two aircraft that arrived at No.3 Squadron, we have eight jets operating in a pool of training aircraft at the International Pilot Training Centre (IPTC) at Luke, and this will grow to ten aircraft in 2019."
"We were able to operate 009 and 010 in the US as Australian sovereign operations-using our own airworthiness system and governance framework. We could effectively start verifying and validating the whole air system. This aircraft arrival is a sign of the maturity of the Australian F-35A Lightning Project- now we are ready to start operating the jets in Australia."
The verification and validation program will take two years will test the F-35's capabilities in Australia leading up to initial operating capability (IOC) is declared in December of 2020.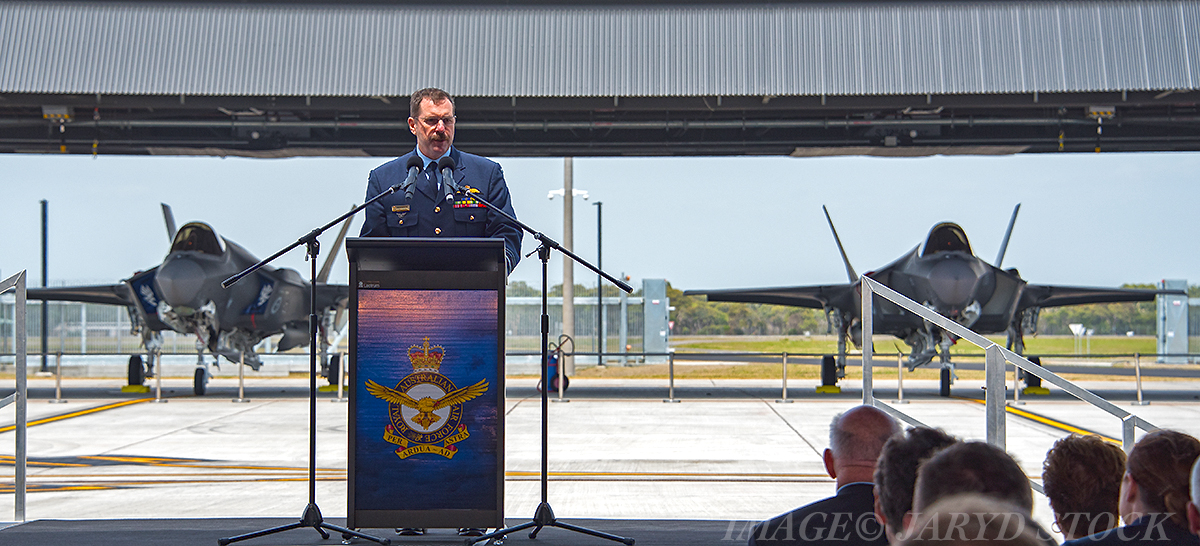 The V&V programs aim is to asses both the aircraft and all of the support systems in Australia's unique operating environment, ensuring the entire system meets Australia's requirements. It will also continue the development of tactics and procedures undertaken to maximise Australia's combat air power outputs.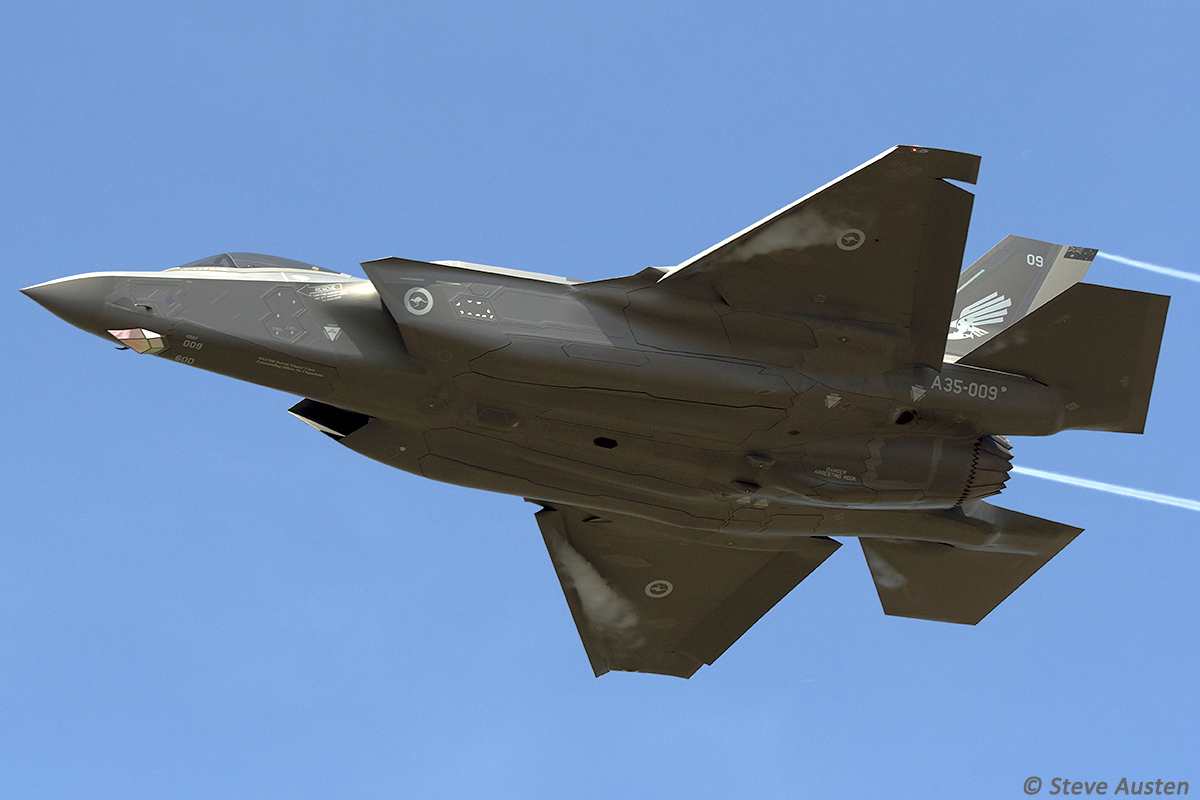 The RAAF intends to have two Air Combat Group squadrons equipped with F-35's by the time IOC is declared. By the end of the two year verification and validation period there will be a front line ACG Squadron operating the F-35 which will be No.3 Squadron led by WGCDR Darren Clare. No. 3SQN will need to conduct a range of roles as required then by government and the Australian Defence Force.
With this training of F-35 pilots will be supplemented by No.2 Operational Conversion Unit located at Williamtown, that squadron will start conducting Operational Conversion courses for pilots coming from No.76 Squadron, feeding the requirement for pilots gaining currency on the F-35 transitioning first to No.3SQN and then onto 75 and 77 squadrons when they transition from the F/ A-18 to the F-35 with 77 Squadron being the last to convert to Lightning Operations in December 2023.
LEAD IMAGE: © Commonwealth of Australia, Department of Defence