400 YEARS OF CELEBRATION
ROYAL AUSTRALIAN AIR FORCE CELEBRATES CENTENARY OF FOUR OF ITS FIRST FLYING SQUADRONS
Report by Jaryd Stock
Photos by Jaryd Stock and Tim Bowrey
November 8, 2016
On the 28th of October, 2016, Air Force marked the Centenary of Australia's first flying squadrons, Numbers 1, 2, 3 and 4 Squadrons (1916 – 2016), with both ceremony and celebration at RAAF Base Williamtown, NSW.
With the theme "Celebrating the Centenary of Australia's First Flying Squadrons", the official program commenced with a full Colours Parade, reviewed by the Governor-General, His Excellency General the Honourable Sir Peter Cosgrove AK MC (Retd), as Commander-In- Chief.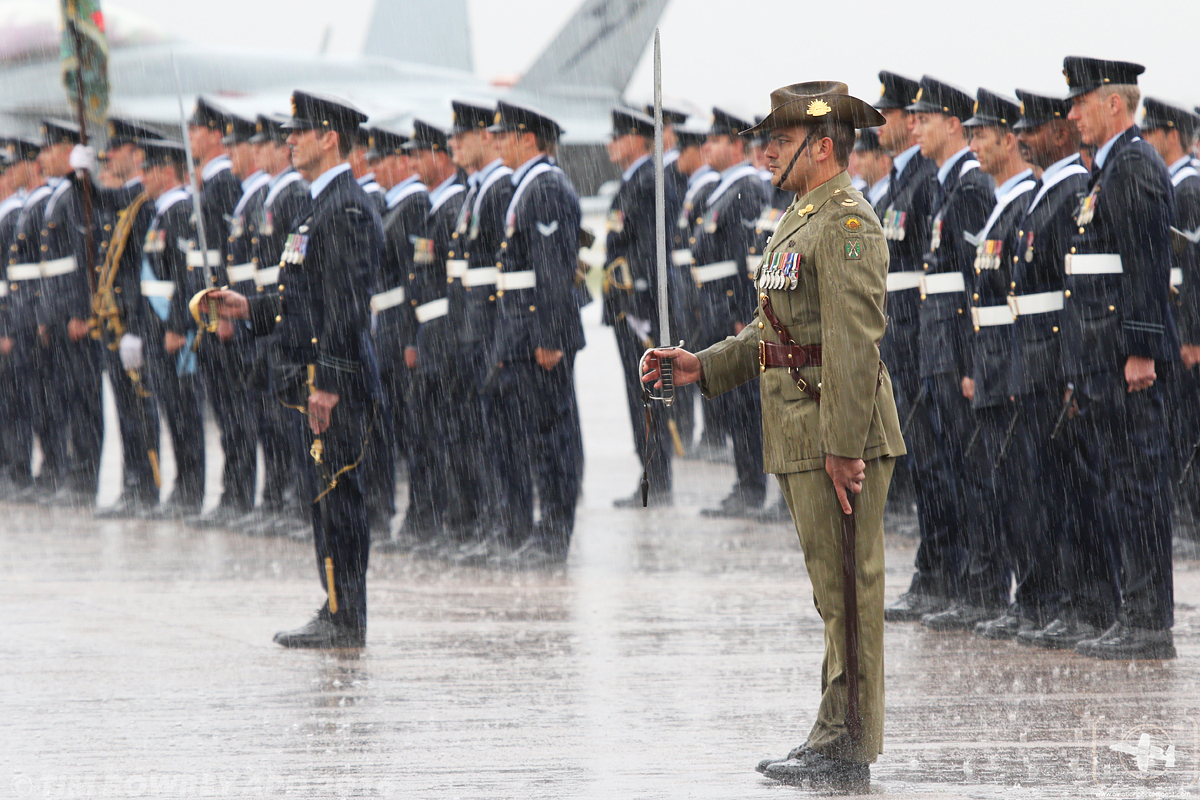 The Officer-In-Charge of the Centenary Planning Committee, Group Captain Terry van Haren DSM, said it was an important event and a significant milestone in the Australian Defence Force history.
"Centenary celebrations have been simple yet elegant acknowledgments of the contributions and achievements of Number 1, 2, 3 and 4 Squadrons throughout the last 100 years. Building on Air Force's earliest beginnings, with the formation of the Australian Flying Corps, Air Force has transitioned into the modern integrated force that we know today."
Group Captain van Haren said that whilst the day showcased the innovation and evolution of 'Air Power', celebrations centered on currently serving members, veterans and families. "Importantly, Centenary events have brought into focus the dedication, commitment, sacrifice and exemplary service of Army and Air Force personnel, past and present, highlighting the enduring spirit of mateship, with the opportunity to come together as one in celebration of a proud history that continues with ongoing operations today," Group Captain van Haren said.
"Today's celebrations have also provided the opportunity to thank Defence family members for their 'Service' – acknowledging the important contributions of parents, grandparents, spouses and children and the support they have provided and continue to provide serving personnel."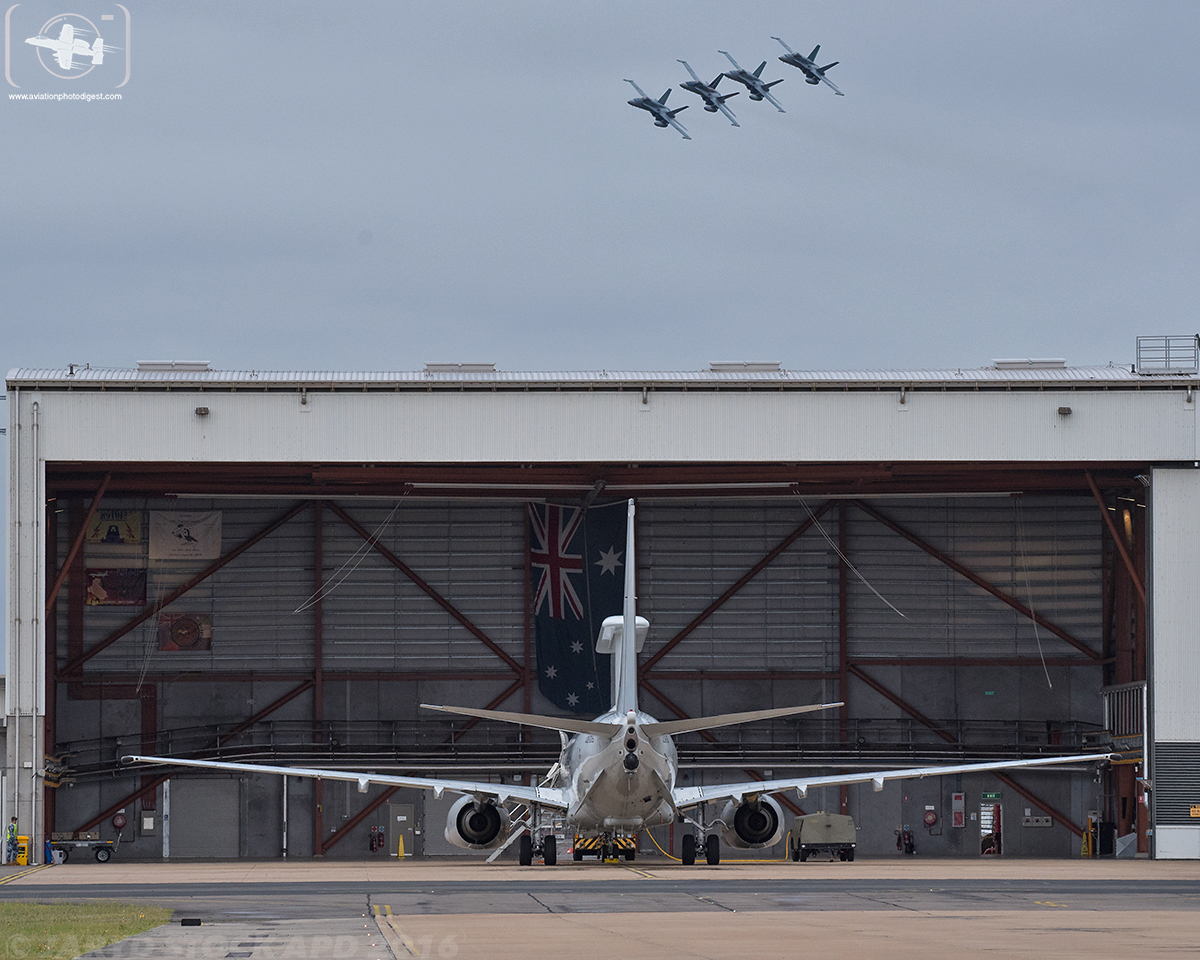 Attending the event were personnel and staff at RAAF Base Williamtown and their families, veterans and their families, as well as a contingent of Number 1 Squadron personnel from RAAF Base Amberley; making the journey to Williamtown to join in official Centenary festivities. The parade flypasts featured current Royal Australian Air Force aircraft types as well as historic warbirds – in acknowledgement of this significant milestone in Army, Air Force and Australian Defence Force history.  Following the parade, invited guests enjoyed static displays and a flying program showcasing the Squadrons' rich history in flying combat.
On display were aircraft from each of the four squadrons as they flew over the ceremonial parade. After invited guests and families of personnel were able to get up close and inspect aircraft and the ground displays, a great flying program was held for those in attendance.
Starting with an Ex RAAF world war two era trainer, a 'Wirraway' painted up in 4SQN colour scheme, the pilot gave a great low level display for those watching. Then the might of Air Combat Group was on display, beginning with a 76SQN Mk.127 Hawk giving a solo display.  The RAAF's Classic Hornet four ship demonstration team, the 'Purple Cobra's, from 3SQN put together a great tight formation handling display. This display was followed by 1SQN and their F/A-18F Super Hornet display which is the best Super Hornet display to date with some different manoeuvres being introduced to the routine for the first time.
After which 4SQN together with Williamtown based Security Forces (SECFOR) put together a mock simulation where the PC-9A operated by 4SQN would be conducting a Forward Air Controllers role.
A WING COMMANDERS INSIGHT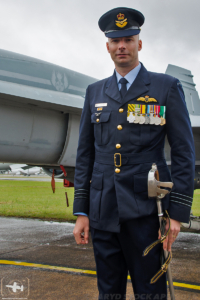 APD had the privilege to speak to Wing Commander's, John 'Johnny H' Haly from 3 Squadron which operate the F/A-18A+ Legacy Hornet and Jason 'Gam' Gamlin from 1 Squadron which operate the F/A-18F Super Hornet, and were able to get their thoughts on this historic occasion.
WGCDR Haly from 3SQN who has spent 22 years to date flying in the RAAF, gave some great insight in what the occasion meant to him personally.
"Today is a massive privilege for me to be a part of 3SQN let alone being the commanding officer of the squadron, and on this occasion a hundred years only comes up once, and so many people have been members of this Squadron before hand and there will be plenty to come in the future. But to be here on this day is a pretty special thing."
"It's important too, for us, as today we get to highlight what we do and share this special occasion with our families and loved ones here today. Because without our loved ones support we couldn't do what we do. Our squadron or most members in our squadron have spent three to six months deployed this year, and life has to go at home and it's the family and friends and the support networks that makes all this possible. Being able to combine the two things we love, the squadron, our job and our family and combine them all in one place for a historic occasion is pretty cool."
WGCDR Haly spoke glowingly of the team under his command. He stated, with a smile on his face, "They are phenomenal! I'm never ceased to be amazed by the dedication, and more by the ideas and the things that come from these people that are out there doing a job, and often in deployed environments where there is arduous conditions, and they come up with things that help us do what we do better."
He goes on, "I think that, ultimately, when you read the history books about the days of the Australian Flying Corps 100 years ago… and next year will be one hundred years of three squadrons first deployment to the Western Front, as we were the first squadron to go to France in World War one."
"The conditions that those men from the squadron had there and the things they had to make do, those same sort of innovations and the example that those men set one hundred years ago are exactly the same things that the men and women of three squadron and more broadly the Royal Australian Air Force are doing now, and it's a great link to our past, our people are our better link to the past. They are more than anything like flags and ceremonies commemorating events, the people that make up the squadron are our heritage to our last one hundred years."
3SQN had the privilege of introducing the McDonnell Douglas F/A-18A Hornet into RAAF service over thirty years ago and that privilege continues heading towards the future. The squadron will introduce the Lockheed Martin F-35 WGCDR Haly explains what it means to the squadron to be the first operational F-35 squadron.
He says, "This is another opportunity for the squadron to have a first, but to be at that leading edge of innovation in aviation and technology, and to introduce the F-35 into Australian service within the Australian operational context, and to be the first squadron to be involved with and testing the aircraft and working it into the Australian force structure, it's a great opportunity for the men and women to step up to that task."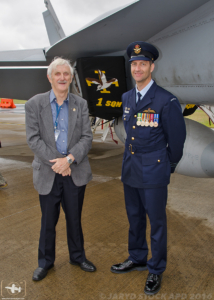 1SQN Commander WGCDR Gamlin has just taken on the responsibility of being the commanding officer of 1SQN based at RAAF Base Amberley, the RAAF's premier and biggest operating base. When asked the meaning of the one hundred anniversary of the 'Fighting First' and what it means to him personally, he said.
"It's a great day, for us to bring everyone together, and for eighty of one squadrons personnel to come to Williamtown and celebrate all four Squadron. Effectively making it four hundred years of service we are celebrating. For the squadron personally the personnel are great and the jets are coming along nicely."
1SQN in 2016 experienced some major changes as the squadron inherits 6SQN's twelve Boeing F/A-18F Super Hornets, as 6SQN transitions to the EA-18G Growler and Electronic Warfare operations. WGCDR Gamlin says that this transition has been a great time for the squadron.
"Well the extra jets that we have acquired, that has gone really smoothly…the plans we have put in place, such as what we have done at exercises like Pitch Black and what we have implemented and learnt. All those things have been a real smooth transition.
He goes on, "We've just spent a month at RAAF Base Townsville, where we implemented things where we used our multiple lines of effort game plan, where we started off with small foot print and ramped up then ramped down again and moved the chess pieces around. And while we were at Townsville we still were operating out of Amberley, so that was just getting all of us to prove how we work in multiple areas and multiple locations at once with the one squadron…how we do it has provided us with valuable lessons to learn in continuing the legacy and the future of the 'Fighting First'."
A DAY TO REFLECT ON PAST DEEDS
For veterans, past members that had served in any of the four squadrons, this was a momentous and heartwarming day. Former RAAF WGCDR Lance Halvorson who served with 1SQN was among the throng of past members and their families in attendance at the ceremony and parade for this special occasion. Having had a phenomenal career in the RAAF flying various types of aircraft in various SQN's including the Australian licensed to build, Mk.20/21 English Electric Canberra, the McDonnell Douglas F-4E and the General Dynamics F-111C Aardvark aka the 'Pig'. Mr Halvorson who quotes the F-111 as the Cadillac of the skies and the best aircraft he has ever flown, stated what this occasion meant to him and those members who were a part of all of the squadrons.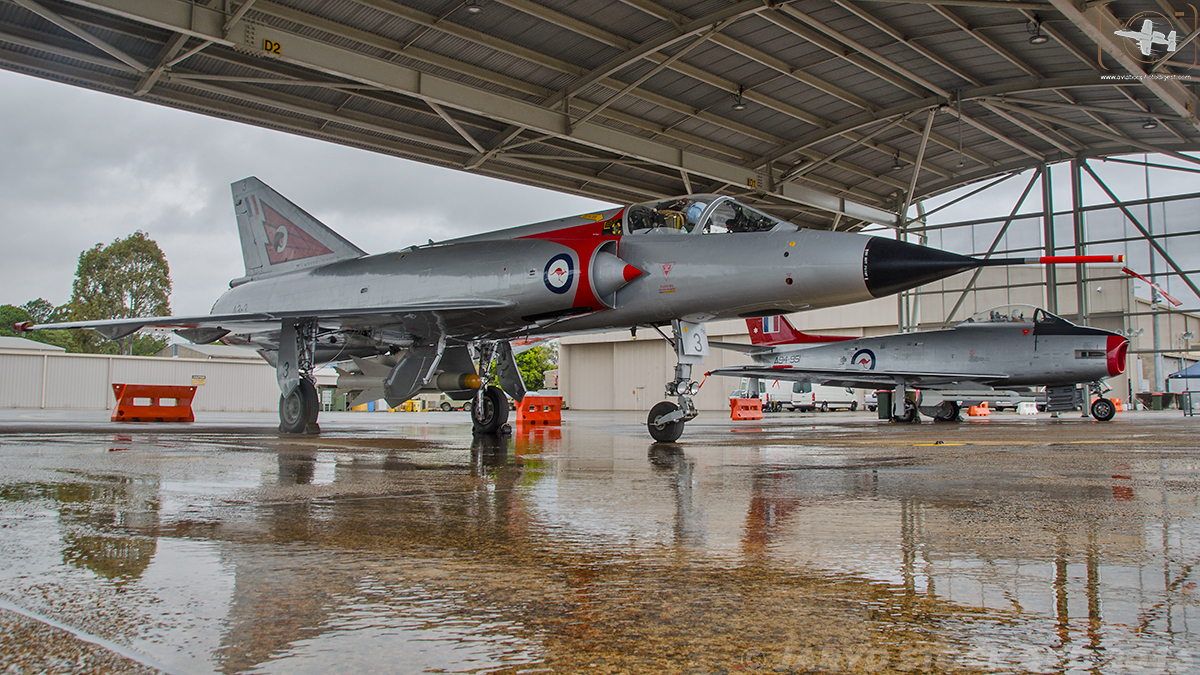 "It's a great day because these squadrons were formed one hundred years ago, and I was a part of two squadron flying Canberra's and I went to their 50th anniversary and now I have attended along with one squadron in which I served, have attended both squadron's 100th anniversary. And it's a great day to me because four out of our original eight squadrons in the Australian Flying Corps, five including six squadron who celebrate their 100th anniversary next year are still in operation, and its great day to see all that."
He goes on, "The Air Force today is a great Air Force, the men and women as I look around and see the ones serving today look fantastic! They all look good, they remind me of the time that I served and I'm sure I'm not the only one here today that feels that way. And the aircraft here today are fantastic we pick these Super Hornets up from the same factory that we picked up our Phantoms, and that is a bit of associated history, I would love to start my career all over again and have a go in one of these Super Hornets!"
The centenary of four squadrons do not come around often and to share this day with other personnel and their families is a special occasion for all involved in the ceremonial parade. Now only time will tell what legacy and history will be written for all four of the squadrons in the next one hundred years to come.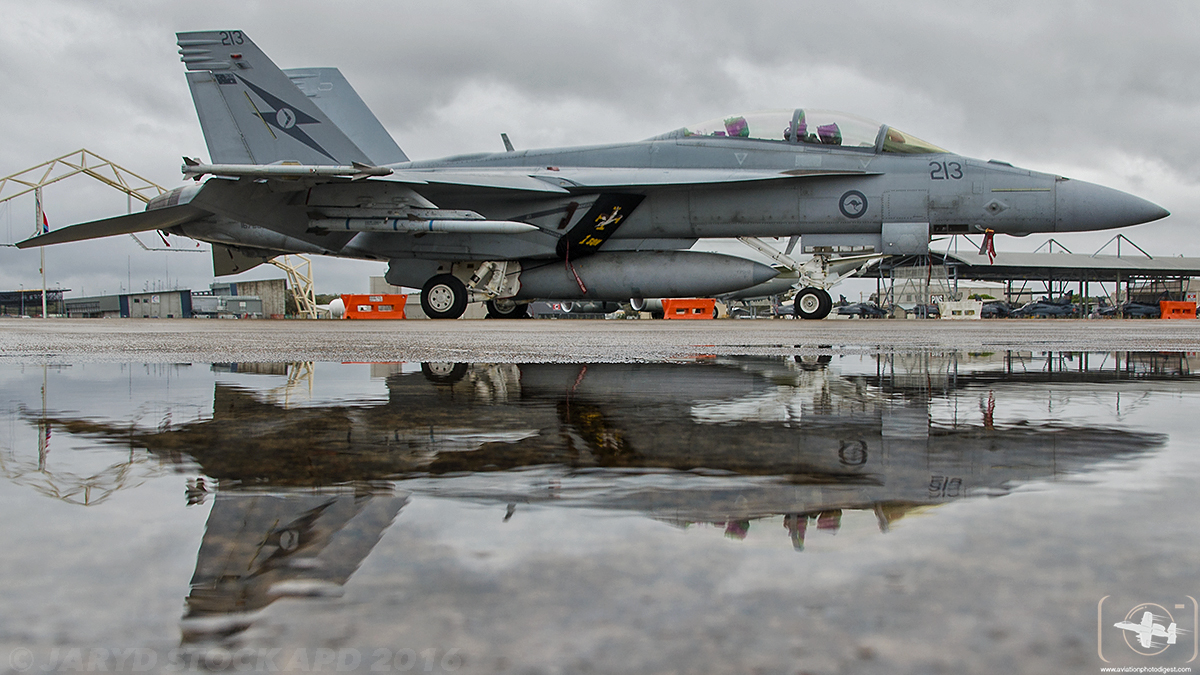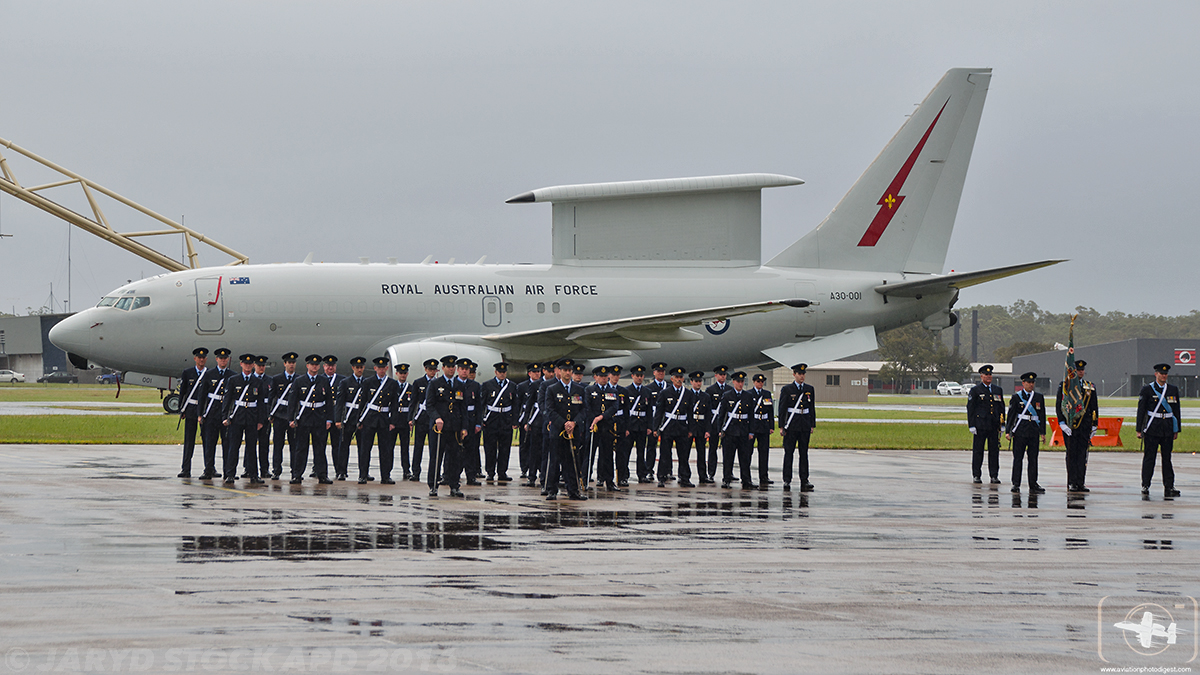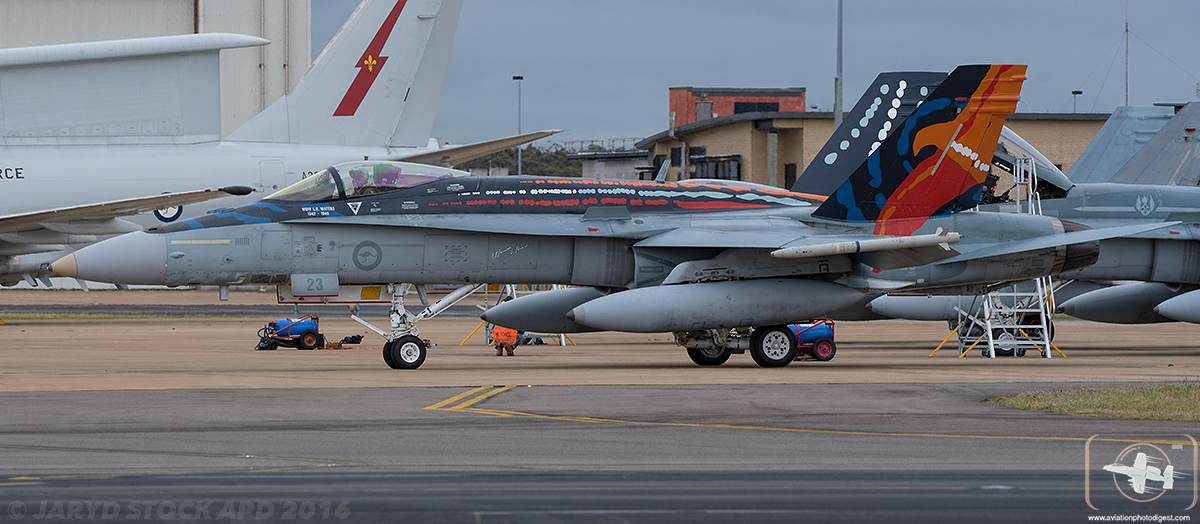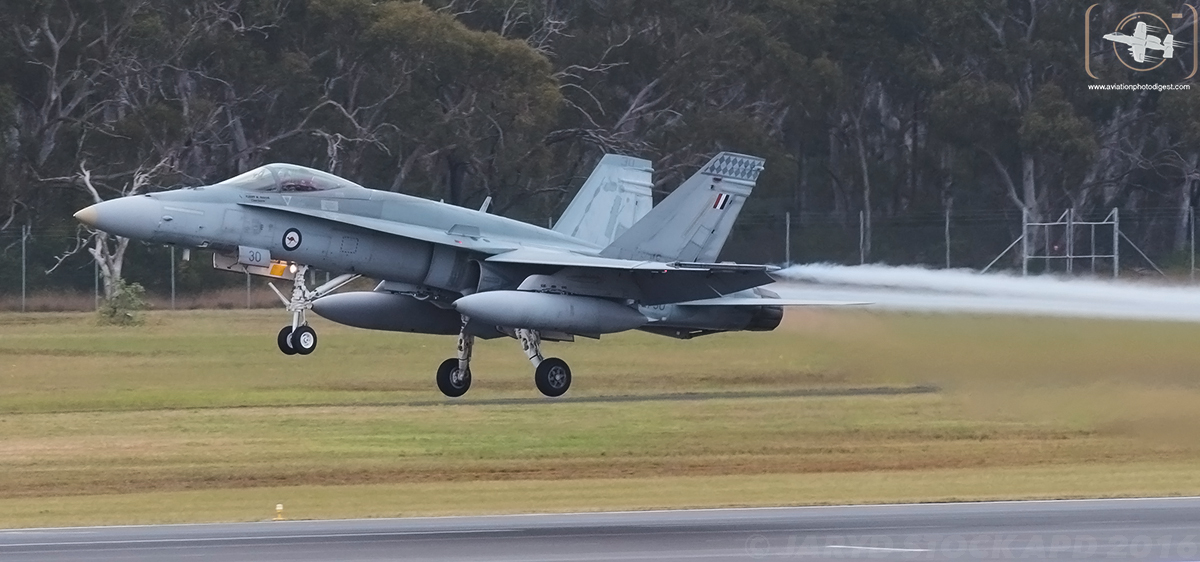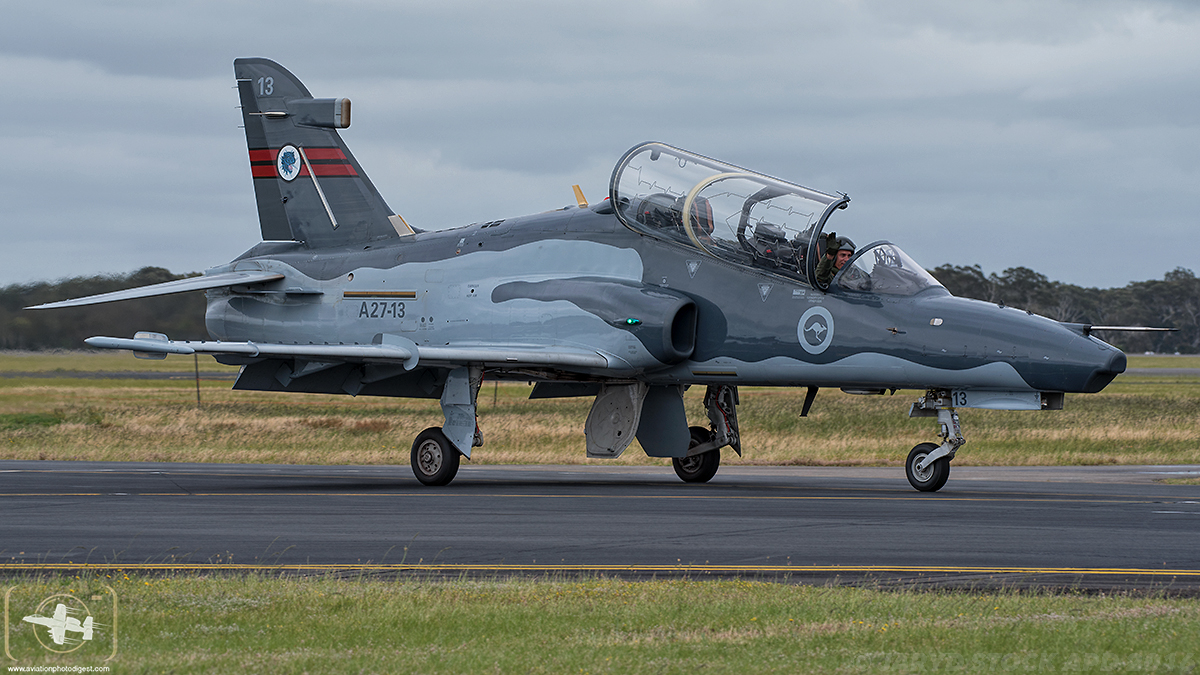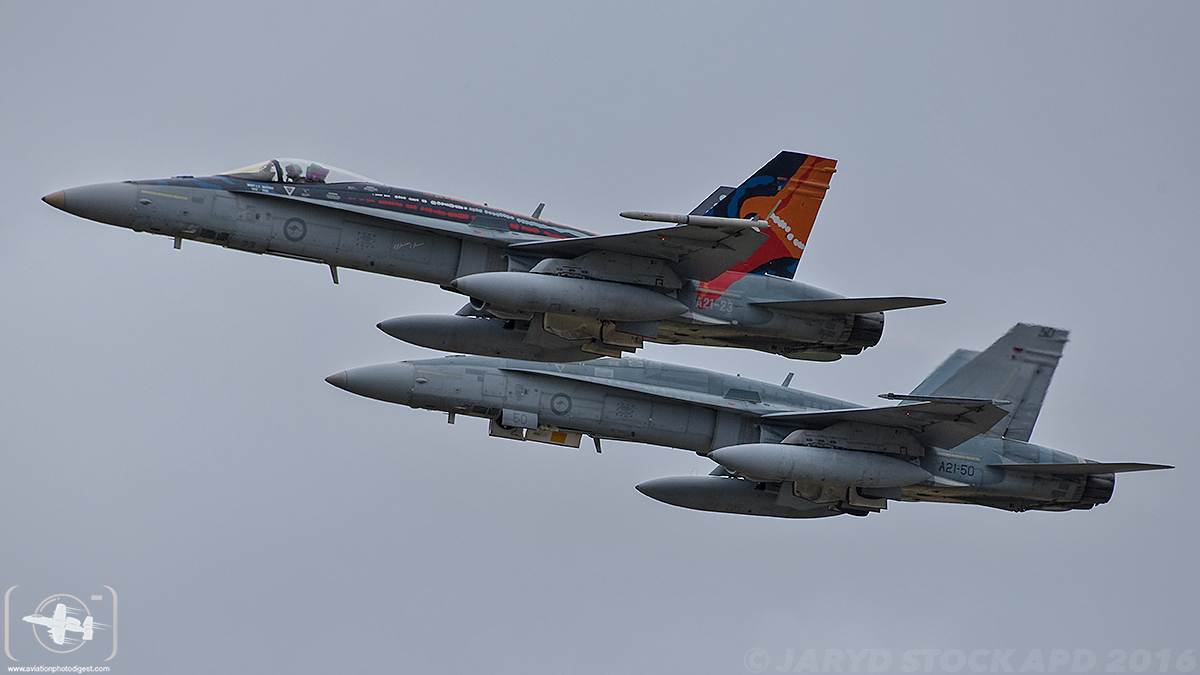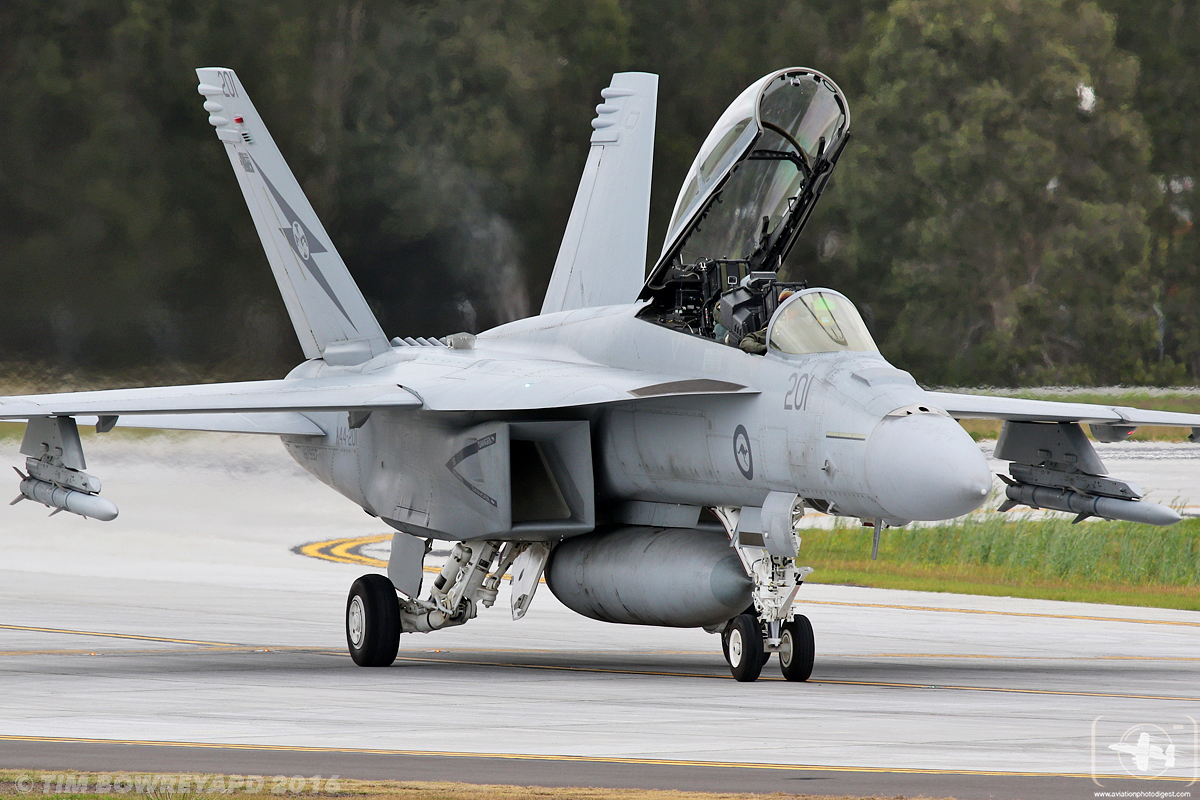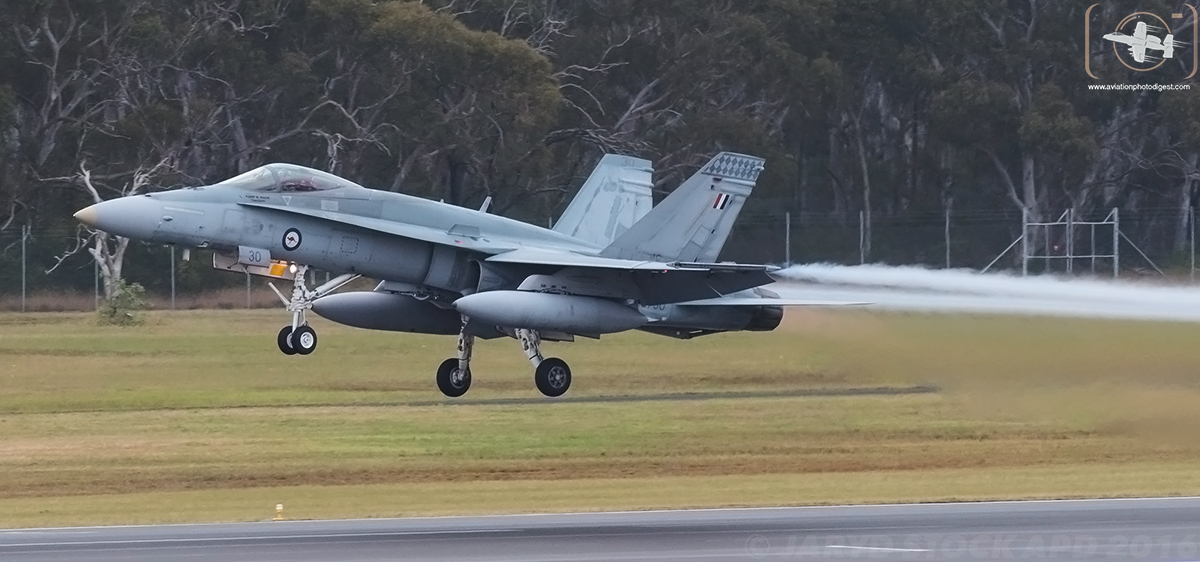 Click on an image below to page or swipe through the gallery: