RAAF Base Edinburgh to host Airshow on the 9th and 10th of November
Report by Jaryd Stock
Photos by Nathan Rundle
June 27, 2019
Aviation enthusiasts and public alike were treated to a special flypast over the city of Adelaide in South Australia today (27th of June) to highlight the upcoming Royal Australian Airforce airshow that will be held on the 9th and 10th of November at RAAF Base Edinburgh, situated just north of the city.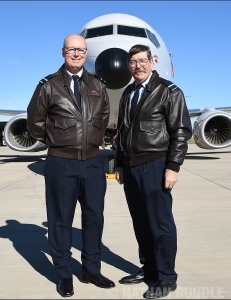 RAAF Air Commodore (AIRCDRE) Phil Gordon Commanding Officer of the RAAF's Air Warfare Centre and Senior ADF Officer based at Edinburgh, and AIRCDRE Christopher "Noddy" Sawade head of RAAF airshows held a press conference today on the apron at RAAF Base Edinburgh.
AIRCDRE Gordon stated that Edinburgh is an integral part of the community in Adelaide and highlighted that the the air-force base is home to the RAAF's intelligence, surveillance, reconnaissance and electronic warfare capabilities along with elements of the Australian Army.
"It's Been 12 years since the RAAF have hosted an airshow on this base, and its our great privilege to open our gates to the public in November when we host the Edinburgh Airshow."
The show coincides with the 100th anniversary of Sir Keith and Sir Ross Smith's epic flight in a Vickers Vimy in 1919 from UK to Australia in under 30 days to win the Great Air Race.
AIRCDRE Sawade stated that the show will have a great showcase of warbirds right through to the latest fifth generation aircraft.
"This airshow will have a first for the South Australian people with the first public display of the F-35A Lightning, and it will be the first time the airforce's Roulette demonstration team will display their full routine in the PC-21."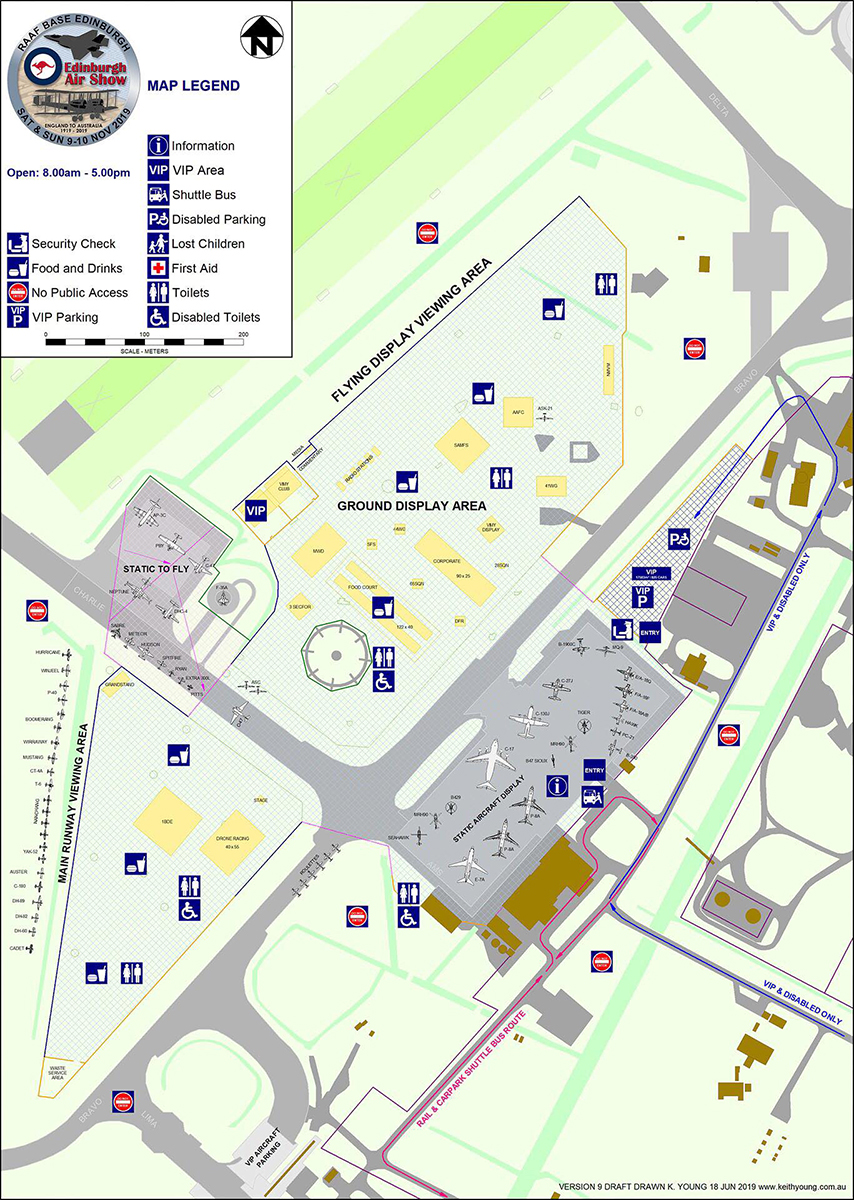 Tickets for the event will go on sale on Monday the 1st of July.
"The tickets for the event will go on sale online at Ticketmaster this Monday and I encourage everyone to go online and buy the tickets so you can come along and enjoy and be apart of this show, AIRDRIE Sawade said.
"It will really highlight the defence industry the Australian Defence Force aviation capability and the state of South Australia and its community, and it will be a family friendly day please come out and please come and enjoy the airshow."
Apart of the day's activities a P-8A Poseidon and a F/A-18A from 77 Squadron at RAAF Base Williamtown took part in a flyover of the city of Adelaide.
77SQN Pilot, Flight Lieutenant KP stated, "We flew about 1000 feet over the City today to around 250 feet over the coastline at around 600 kilometres per hour to around 1200 kilometres per hour, and took a flight time from Williamtown about an hour and a halve with ten minutes of holding and our display over the city today."
Aviation enthusiasts have been planing for a while putting plans in place to attend the event in November, and judging by the display set list no one will be left disappointed.
Crowds can expect to see more than four hours of flying displays on each day with the full range of ADF fast jets, transport and rotary wing aircraft taking part in the Air Show.
Judging by what is seen on the official base map on the RAAF's website every aircraft type in the airforce currently active will be on display in the air and on the ground.
If you would like to attend get your tickets online this Monday from www.ticketmaster.com.au
The cost of tickets includes free public transport to and from RAAF Base Edinburgh.
Ticket information
Tickets for the Edinburgh Air Show are available from 10am 1 July 2019 through Ticketmaster.
We recommend you only buy tickets from the authorised ticket seller. If you purchase a ticket from a third party, unofficial seller or online marketplace, there is no guarantee that it will be valid for entry.
Ticket prices are not inclusive of a vendor booking fee (AU$2.95 per transaction).
General Admission
$30 adult
$10 child aged 5 to 15
Free for children under 5
$60 family (2 adults, 2 children)
Grandstand
$80 adult
$20 child, up to 15 years, if they occupy a seat
Free for small accompanied children who do not occupy a grandseat seat
$160 family (2 adults, 2 children)
All tickets include public transport
The cost of all Air Show tickets includes FREE public transport to and from RAAF Base Edinburgh or limited free off-site parking with shuttle bus transfers to RAAF Base Edinburgh if you prefer to drive.
Defence members
Defence members in uniform and on duty accompanied by their immediate family will gain free access to the Edinburgh Air Show. Defence members will be required to show their Defence ID at the entrance gate.