No pressure, No diamond!- Exercise Diamond Shield 2022 commences.
Article: Jaryd Stock
Images: Jaryd Stock, Daniel Vorbach, Ryam Imeson, Joel Thomas.
In a big year for the Royal Australian Air Force (RAAF) the airforce has commenced the 2022 Diamond series of exercises for the third biennial Air Warfare Instructor Course (AWIC) after the postponement of the 2021 series of Diamond exercises due to the ongoing issues surrounding the covid pandemic.
Unfortunately due to Operational Security concerns, media were not able to gain access on base to this iteration of the exercise, where in the past we have.
But what we can do is go back to our previous reports on the 2017 and 2019 iterations of  Ex Diamond Shield held at RAAF Base Williamtown and we can gain a little bit of insight into seeing why this exercise is one of the most important that the RAAF hosts and what it means for those who partake in this years course.
 AWIC is a six-month course of intensive training, integrating warfighting functions across a range of specialisations within the Air Force. AWIC aims to provide commanders expertise in harnessing the combat potential of integrated air, space and cyber capabilities in support of the joint force.
Under "Plan Jericho" which was initiated by the Chief of Airforce Air Marshall Geoff Brown back in 2015, meant that because the Air Force was acquiring new aircraft such as the F-35A Lightning and P-8A Poseidon which offered new technologies especially in the electronic spectrum, the airforce's tactics had to change into more of a 5th generation mindset.
As such back in 2016 the RAAF decided to bring together several RAAF Squadrons to integrate their roles together into a dynamic and versatile fighting unit in the air battle space, and although the RAAF's Air Combat Group already had the Fighter Combat Instructor Course (FCI) which is basically The RAAF's version of U.S. Navy's "Top Gun" program, in 2017 a new Instructors Course was unveiled where selected students would come from not only ACG but also Air Mobility Group and Search and Response Group, the new course was unveiled as the AWIC program.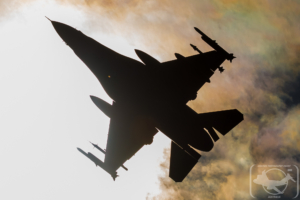 Exercise Director for this years exercise, RAAF Group Captain Matthew Harper, said the Diamond series of exercises enhances and promotes RAAF's interoperability with the Royal Australian Navy, Australian Army and international partners.
"AWIC22 encompasses a range of academic activities and practical exercises that expose the candidates to complex scenarios," Group Captain Harper said.
"The course is tailored to meet the specific requirements of RAAF capability, aimed at broadening and improving their skills, graduating knowledgeable, approachable and expert warfighters.
"Establishing high-end warfighting scenarios ensures that on completion, the air warfare instructors can apply their newly developed skills in assisting RAAF to deliver air power as part of the joint force," Group Captain Harper said.
The first of the three exercises that comprise AWIC, Exercise Diamond Seas, occurred in Rockhampton, Shoalwater Bay Training Area and Yeppoon, Queensland in February 2022.
Conducted over land and sea along the Eastern Australian Exercise Area, Exercise Diamond Seas provided AWIC candidates with important air-maritime integration training.
Diamond Shield will be the second of the AWIC training exercises occurring off the east coast of Australia, followed by Exercise Diamond Storm in the Northern Territory and is designed as a high pressure environment exercise.
As with 2017 and 2019, Diamond Shield has also seen the U.S. Pacific Air Forces 18th Aggressor Squadron (18thAGRS) nicknamed the "Blue Foxes" deploy from Eielson Air Force Base located near Fairbanks, Alaska to RAAF Base Amberley for three weeks and it is the first time since 2014 the 18thAGRS has been to Amberley as they were there to participate in Ex Lightning Viper.
In 2019 we spoke to then Commanding Officer of the 18thAGRS Lieutenant Colonel Jason "Majik" Monaco when the squadron was deployed to RAAF base Williamtown to see what roles the 18thAGRS provide and what training this gives to the perspective AWIC graduates.
"So we are here working with our Australian counterparts in the Air Warfare Instructors Course and we are the adversaries that provide threat simulation against those in the AWIC course."
"The primary role for the 18th is to provide real world threats either being specific to aircraft or weaponry. In order to do that we use our own aggressor threat replication guide in order to provide replication tactics that exercise commanders have requested before the exercise."
The 18th AGRS provides Red Air in offensive and defensive counter air missions. A typical mission for the pilots of the "Blue Foxes" is posing as an aggressive force against Blue Air (RAAF pilots), and the the AWIC students have to devise and implement a plan to counter the simulated threat posed by the Red Air adversaries and lead a team by developing tactics to control the combative air space.
Training exercises such as the Diamond Series help ensure the Australian Defence Force (ADF) remains prepared to protect Australia and its national interests so says the Australian Defence Force, but it does much more than that. Exercises like Diamond Shield help AWIC students to get accustomed to working with their international partners, and it also helps ground crews especially Australian ground crews work with their American counterparts.
Everyone that participates in Diamond Shield is getting a better understanding of working with one another gaining that all important interoperability. AWIC students get to take that knowledge back to their perspective squadrons so when called upon in the future they can integrate tactics that are similar to those of regional partners and all can work on a similar level.
Ground crews either Australian or American get knowledge in how to work with each other and also work on each others aircraft, back in 2017 iteration of Diamond Shield it was noted that Australian and American ground crews had worked on each others aircraft getting a better understanding on how they work in maintaining their aircraft.
So not only at the high end of the exercise are pilots working together but also the roles that go on behind the scenes either maintaining aircraft or in office work and logistics, interoperability is key to a successful exercise. There is a reason why Amberley was chosen by RAAF to host the 18th AGRS where normally they would be based at Williamtown as was the case in 2017 and 2019.
Since the AUKUS announcement last year the USAF and RAAF Enhanced Air Cooperation arrangement will see more American aircraft deploy to Australia and in particular Amberley. So this visit of the 18th AGRS to Australia is valuable for training on multiple levels and will give insight into RAAF operations for visiting American Squadrons in the future.
The 6 month AWIC course will culminate in Exercise Diamond Storm held at RAAF Base's Darwin and Tindal in May and will see aircraft return to RAAF Base Williamtown for Dawn Strike after the AWIC course finishes.
Stay tuned for more on Ex Diamond Shield.