Extending the Reach
United States Air Force's 6th & 9th Air Refuelling Squadrons participate in Exercise Talisman Sabre 2017
Report by Jaryd Stock
Images by Joel Thomas, Daniel Vorbach, Nathan Seiben and Jaryd Stock
July 31, 2017
Exercise Talisman Sabre 2017 Australia's biggest exercise kicked off on July 13 with over 33,000 personnel participating.
During the first stage of the exercise a mass landing from the amphibious elements consisting of the USS Bonhomme Richard task force consisting of eight ships including the Royal Australian Navy's new HMAS Canberra Landing Helicopter Dock positioned just off the coast of Queensland near the Shoalwater Bay Field Training Area (SWBFTA) ready to unleash it's full array of landing craft carrying vehicles and personnel onto the beaches in the training area.
At the same time as the amphibious landings under the operation named Ultimate Reach four U.S. Air Force and two Royal Australian Air Force C-17 Globemaster IIIs loaded with 306 American and Canadian paratroopers took off from Joint Base Elemendorf-Richardson in Anchorage, Alaska and flew nonstop to Shoalwater Bay.
"What we're doing with our C-17s in Talisman Saber is practicing for joint forcible entry Operations," said Air Force Capt. Chris Mahan, lead planner for Talisman Saber 2017, weapons officer and evaluator pilot for the 15th Airlift Squadron. What makes the C-17 so valuable in a mission like this is the fact its diverse. It is air refuel-able, airdrop capable and has the ability to fly great distances."
Flying great distances however, requires a consistent supply of fuel. When airborne for 17 hours from Alaska to Australia, the assistance of air refuelers are essential for a successful operation. To assist the C-17's in carrying out their objectives in delivering those troops onboard to the battle was one of the most essential elements within the USAF.
Staged at various airports across the Pacific were six KC-10A Extenders from the 9th Aerial Refuelling Squadron from the 60th Air Mobility Wing located at Travis Air Force Base in California.
The aerial refuelling process demonstrates the importance and necessity of partnership in the realm of global mobility. When conducting a mid-air refuelling, precision and confidence are key factors in the C-17's ability to travel great distances.
"What's very important about an air refuelling is that we are a smaller part in a bigger puzzle," said Air Force Col. Jimmy Canlas, 437th Airlift Wing commander and Talisman Saber mission commander.
"We couldn't accomplish this mission without air refuelling from the crews from the 6th and 9th ARS… It's very challenging because unlike a training environment, we are receiving a large load of gas, 65 to 80,000 pounds of gas and the aircraft reacts differently when its heavy weight versus light weight training scenarios."
The 6th and 9th ARS had five KC-10 aircraft positioned at Wake Island in the Pacific ready to rendezvous with the six C-17's and once they met up conducted aerial refuelling dragging the C-17's straight for the east coast of Australia, one KC-10 was deployed to Brisbane Airport again to back up the C-17 Ultimate Reach flight.
The 6th/9th ARS have also been tasked with deploying two KC-10's to Brisbane Airport in order to support aerial operations by coalition aircraft operating from Royal Australian Air Force Base Amberley also VMA-311 AV-8B Harriers which was deployed on the USS Bonhomme Richard apart of the VMM-265 (Reinforced) Air Combat Element assigned to the 31st Marine Expeditionary Unit and also VFA-102, -27, -115, -195 F/A-18E/F Hornets which have been embarked on the USS Ronald Reagan and has been in position about 280 kilometres off the Queensland coast during the exercise.
APD were privileged to talk to detachment commander for the 6th/9th ARS during exercise Talisman Sabre, Major Joseph Caruso deployed with 70 personnel to Brisbane to understand what their mission profile has been during the exercise.
Talking about the integral part of Talisman Sabre and the benefits it brings is interoperability between coalition forces and two key allies in the Indo-Pacific region being the United States and Australia.
"Well we've been working so long now with our mates in Australia we have fought together in every major conflict since World War Two and right now we are working together with the Royal Australian Air Force in the Middle East." Maj Caruso stated.
"That interoperability is always a key ingredient for seamless operations and in exercises like Talisman Sabre is the only place where we are able to perfect those operations get these nuances worked out and find solutions to problems we may encounter and then when we do encounter them we work on addressing them so when we work together in the future either in a conflict or another exercise those issues will be non existent."
"For my team it's exposure it is routine training that we would be doing back home in the United States, but for the team and especially for our younger members those of our aircrew members it's that flying  with the RAAF that will give them knowledge. For instance it covers the hold field for us we have maintainers here training with the Aussies we have boomers here and pilots who are all undergoing various levels of training when they are out here, so again it's that exposure for the team here which is great for them".
"And we have three crews here so we cycle them around, but they all have been flying predominantly everyday they will usually fly for a couple days then have a day off and that cycle will continue off since the exercise has been going."
He continues, "Also the lead up for this exercise and the planning is very important we have brought out 70 personnel out with us and we have had one hundred percent serviceability of both aircraft during this exercise, we had planned for that we wanted to come here with a big team and we brought everything we could with us just in case something did happen. But the planning for that began before the start of the year, we started with the basic planning before ramping up to the multiple layers so to speak such as logistics, and getting all our spare parts in order so we could take them with us on this exercise."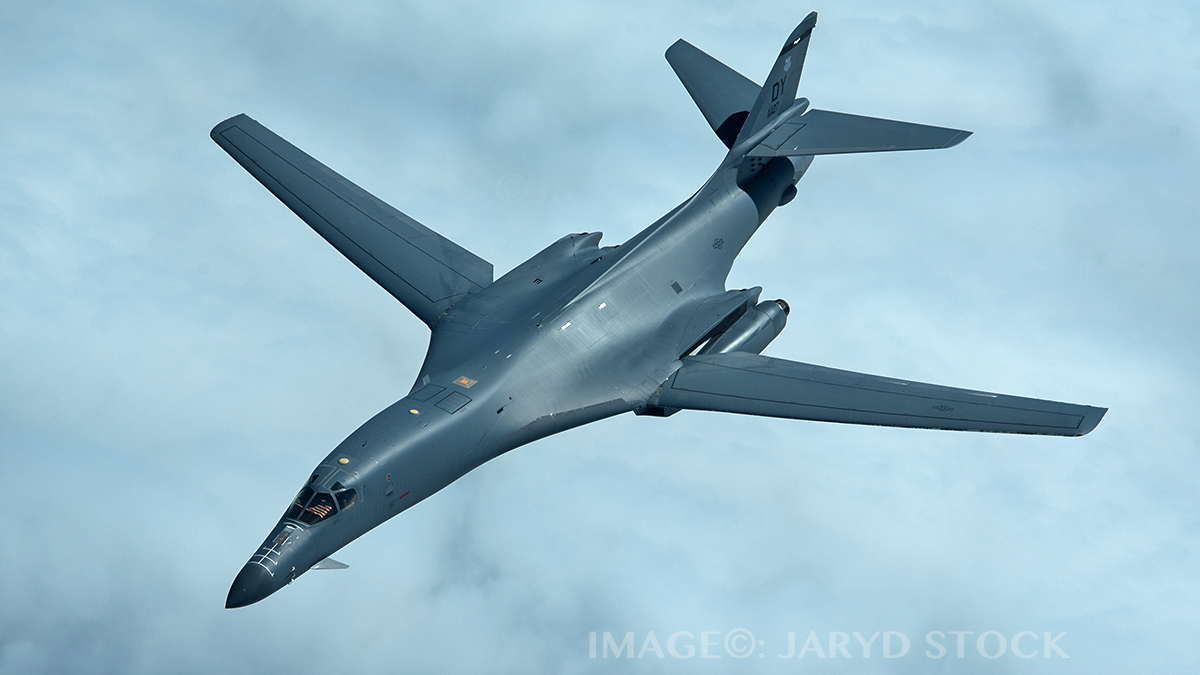 During the exercise two KC-10 aircraft have been providing Aerial Refuelling to aircraft over and to the east of the Shoalwater Bay Training Area a flight time of about an hour and fifteen from Brisbane Airport.
Usually the crew utilising building offices at Brisbane airport would meet  every day to discuss the next sortie while maintainers and crew would get the aircraft ready for pre flight, where the crew would board the KC-10 and go through their procedures before calling up Brisbane Air Traffic Control Tower wanting to taxi out to the runway for departure.
On the day APD met with Maj Caruso the 9th ARS were tasked to refuel two Rockwell B-1B Lancer Bombers from the 9th Bomber Squadron who are currently deployed to Andersen Air Force Base in Guam apart of the United States Pacific Air Forces Continuos Bomber Presence in the Pacific. The Lancer's had taken off earlier that morning before sunrise to carry out their objectives before linking up with one KC-10 Extender that would provide it's fuel for the return leg back to Andersen.
Maj Caruso explains what the mission was like for the 9th Aerial Refuelling Squadron team tasked with that sortie.
"Well today we took off from Brisbane with the callsign designated as Reach 10 (one-zero), we've either been using Reach 10 or Reach 11 whilst we have been deployed here and then we were directed to fly up the coastline as directed by Brisbane ATC towards the training area where we would be ready to offload the fuel to the Lancers."
"After switching over from Brisbane ATC and getting directions into the airspace by the (RAAF E-7) Wedgtail we climbed to a height of 28,000 feet as we got settled in and after about an hour flying were then directed by the command and control piece to drop to our planned height of around 22,000feet ready for the B-1's."
"We took off with 333,000 pounds of gas and we could've taken off with more but for the mission it was right where we needed it to be we could've gone a little more but there was no need."
"And then we got ourselves set up in the airspace preassigned and then we waited for the two B-1's to call up, we were set in a racing pattern or an oval shaped circuit conducting orbits at around 22,000 feet. And thats usually a pattern we will establish when we are conducting longer sorties such as when we are refuelling fighters, we can hold that pattern and the fighters can come up, refuel, then get back into the fight."
"Once we refuelled the B-1's they pulled away and returned to Andersen and then we prepared for our return and decent back into Brisbane Airport."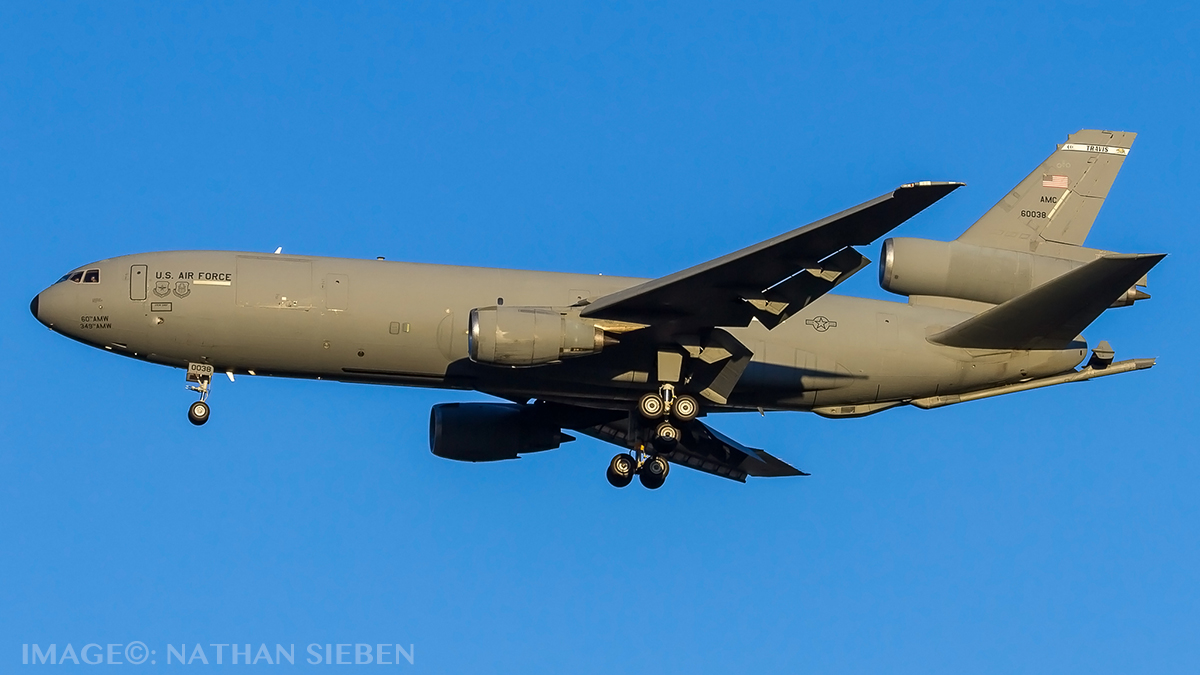 The KC-10 carries with it an impressive amount fuel and is truly the king of aerial refuelling. No other aircraft has the range especially across the Pacific where Team Travis is the essential cog in any deployment conducted by any USAF fighter unit or in a demonstration of tactical and strategic reach, drag six C-17 Globemasters from Elmendorf- Richardson AFB in Alaska to the East Coast of Australia in 17 hours.
The KC-10 Extender is an Air Mobility Command advanced tanker and cargo aircraft designed to provide increased global mobility for U.S. armed forces. Although the KC-10's primary mission is aerial refuelling, it can combine the tasks of a tanker and cargo aircraft by refuelling fighters and simultaneously carry the fighter support personnel and equipment on overseas deployments. The KC-10 is also capable of transporting litter and ambulatory patients using patient support pallets during aeromedical evacuations.
The KC-10 can transport up to 75 people and nearly 170,000 pounds (76,560 kilograms) of cargo a distance of about 4,400 miles (7,040 kilometers) un-refuelled.
In addition to the three main DC-10 wing fuel tanks which is the civilian airframe the Extender is based on, the KC-10 also has three large fuel tanks under the cargo floor, one under the forward lower cargo compartment, one in the centre wing area and one under the rear compartment. Combined, the capacity of the six tanks carries more than 356,000 pounds (160,200 kilograms) of fuel – almost twice as much as the KC-135 Stratotanker.
Using either an advanced aerial refuelling boom, or a hose and drogue centreline refuelling system, the KC-10 can refuel a wide variety of U.S. and allied military aircraft within the same mission. The aircraft is equipped with lighting for night operations.
The KC-10's boom operator controls refuelling operations through a digital, fly-by wire system. Sitting in the rear of the aircraft, the operator can see the receiver aircraft through a wide window. During boom refuelling operations, fuel is transferred to the receiver at a maximum rate of 1,100 gallons (4,180 litres) per minute; the hose and drogue refuelling maximum rate is 470 gallons (1,786 litres) per minute. The automatic load alleviation and independent disconnect systems greatly enhance safety and facilitate air refuelling. The KC-10 can be air-refuelled by a KC-135 or another KC-10A to increase its delivery range.
The large cargo-loading door can accept most air forces' fighter unit support equipment. Powered rollers and winches inside the cargo compartment permit moving heavy loads. The cargo compartment can accommodate loads ranging from 27 pallets to a mix of 17 pallets and 75 passengers.
That is what Talisman Sabre is about aircrews working together to complete a common objective, and carrying out their role to ensure a one hundred percent positive outcome. And that couldn't be accomplished without the aircraft such as the KC-10, but more importantly the crews from the 6th and 9th Aerial Refuelling Squadron who have deployed away from their homes and family and friends, carrying out there roles for Team Travis.
Team Travis are a crucial link to the goals of maintain air superiority for the United States Pacific Air Forces headquartered in Hawaii, the KC-10 and Team Travis projects the airpower that is essential to achieving superiority in today's multi-domain battle-space.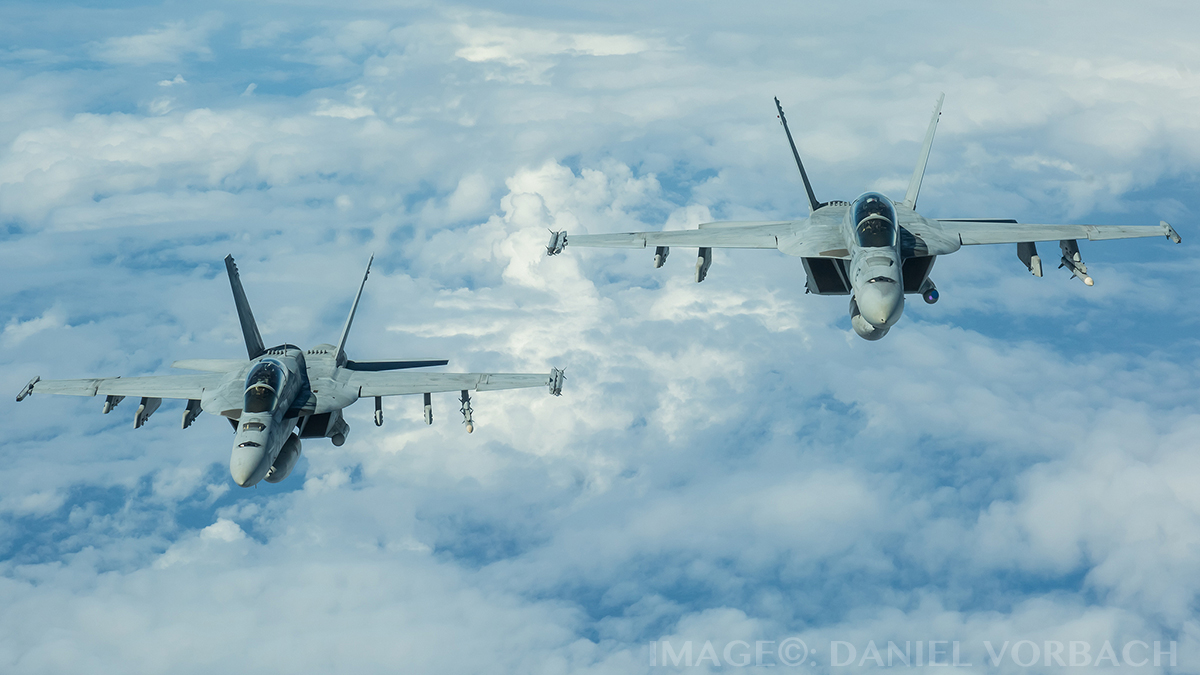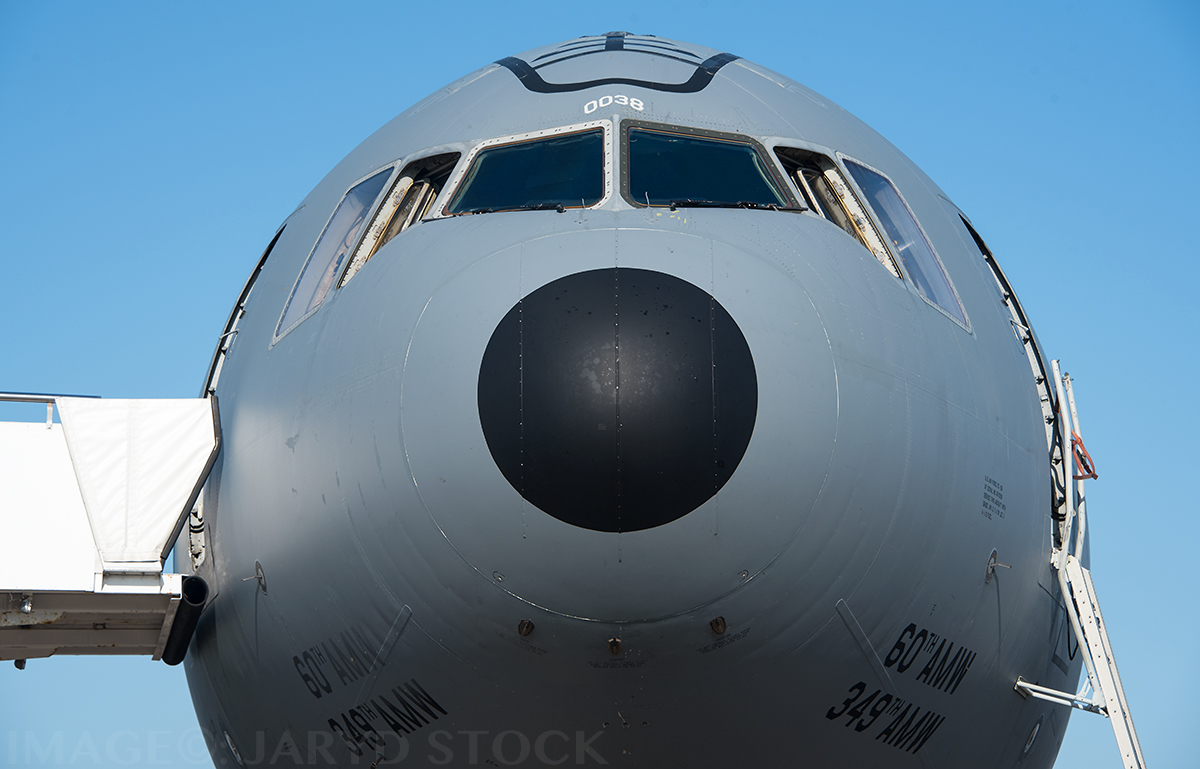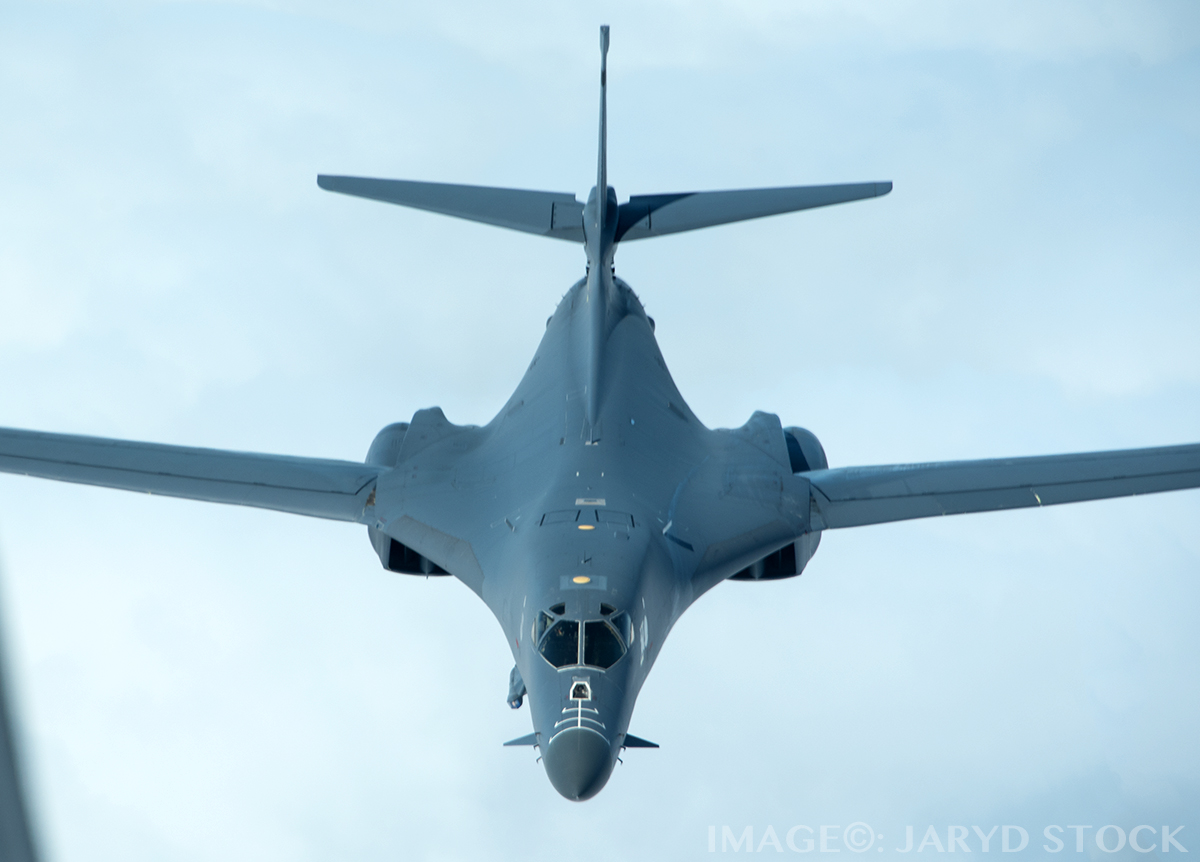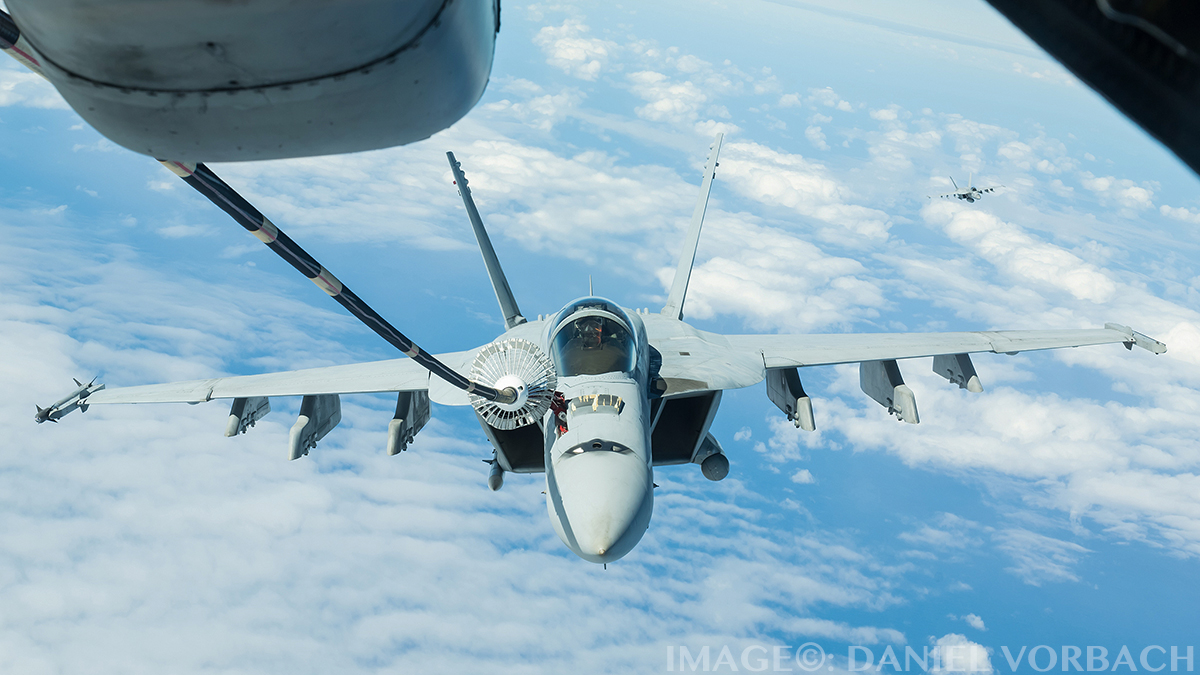 Click on an image below to page or swipe through the gallery: