Exercise Red Flag 17-3: Dynamic Integration of 5th Gen Assets
Report by Steven Valinski
Images by Paul Negri and Steven Valinski
August 13, 2017
Exercise Red Flag is the world's largest, most comprehensive and most realistic combat training exercise involving forces from the U.S. and its allies. Over the course of two to three weeks, forces in the air and on the ground learn, how to integrate with each other utilizing a variety of assets to accomplish missions.  Participants deal with a full spectrum of threats including: air, ground, space and cyber. In the air, aviators can be expected to execute a variety of missions including: air interdiction, combat search and rescue (CSAR), close air support (CAS), dynamic targeting, defensive counter air and more. The exercise takes advantage of the vast Nevada military airspace along with the bombing and gunnery ranges of the Nevada Test and Training Range (NTTR). Red Flag typically takes place three or four times per year.
Lightning Strikes
While monsoon storms bringing plenty of lightning wreaked havoc over the NTTR causing sorties to be cancelled during the exercise, Red Flag 17-3 also showcased another type of lightning, the F-35 Lightning II.
Red Flag 17-3 took place July 10 to July 28, 2017 and featured the first-ever appearance of the U.S.'s stealth trio of the B-2 bomber, F-22 air superiority fighter and F-35 multi-role fighter together at a Red Flag. In addition, this was the first Red Flag that featured two F-35 units, the USAF's 58th Fighter Squadron (58th FS) "Gorillas" with the F-35A variant and the USMC's Marine Fighter Attack Squadron 211 (VMFA-211) "Wake Island Avengers" with the F-35B variant.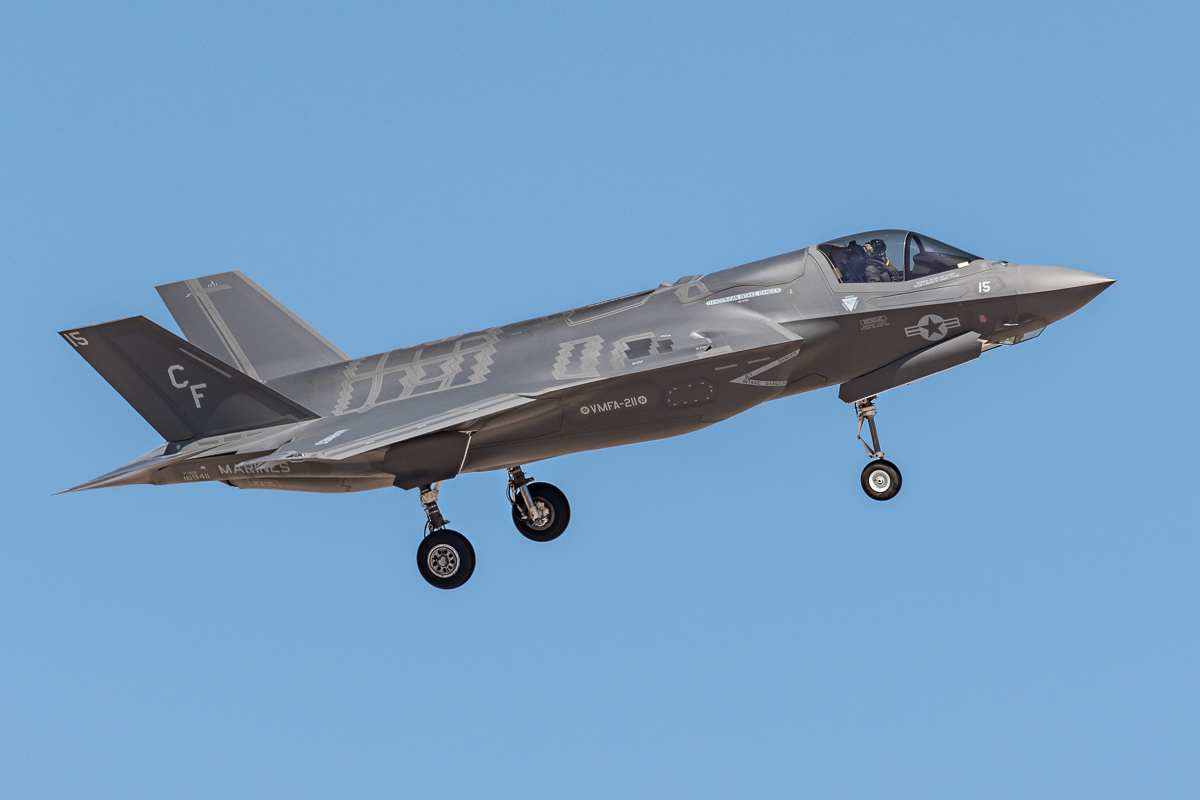 Despite the differences between the USAF and the USMC and the "A" and "B" variants of the F-35 Lightning II, both units flew the same type of missions. "For us, the F-35 has been participating in all the different aspects of the missions here at Red Flag. So we've done air interdiction, we've also done dynamic targeting as well as suppression of enemy air defenses…we even play a little bit on the escort side as well," said Lt. Col. Jon Snyder, Commander, 58th Fighter Squadron.
"The absolutely amazing thing about the F-35 aircraft is its ability essentially to be flexible in all those mission sets," Snyder added.
For Lt. Col. Chad Vaughn, Commanding Officer, VMFA-211, this was the first time his unit has participated in Red Flag. "This is the first time that they've had an opportunity to come to a Red Flag where they are operating with 60 airplanes at a time in some very dynamic and stressful environments overall," according to Vaughn.
Earlier this year there was a lot of "buzz" about the kill-ratio of the F-35 during Red Flag. Ratios such as 15:1, 20:1 and 22:1 were tossed about while skeptics debated those numbers. Without discussing numbers, Vaughn confirmed the F-35's effectiveness, "We see significantly higher kill ratios, both air-to-air and air-to-surface, and a significantly higher survivability rate in a very-contested environment."
While at Red Flag, the USAF and USAF also had the opportunity to test a set of joint F-35 Tactics, Techniques and Procedures (TTPs) for use between all services and variants.
Dem Bones
Another major player in Red Flag 17-3 was the 95th Fighter Squadron (95th FS) "Mr. Bones" out of Tyndall AFB with their F-22 Raptors. The unit brought 10 of their air superiority fighters.
"Red Flag gives us the chance to work with other platforms and other services that we don't routinely integrate with, but will definitely work with when deployed," said Col. Michael Hernandez, 325th Fighter Wing commander in a USAF interview. "It's the best place in the world to train for the integration that we'll need to succeed in a high-end fight."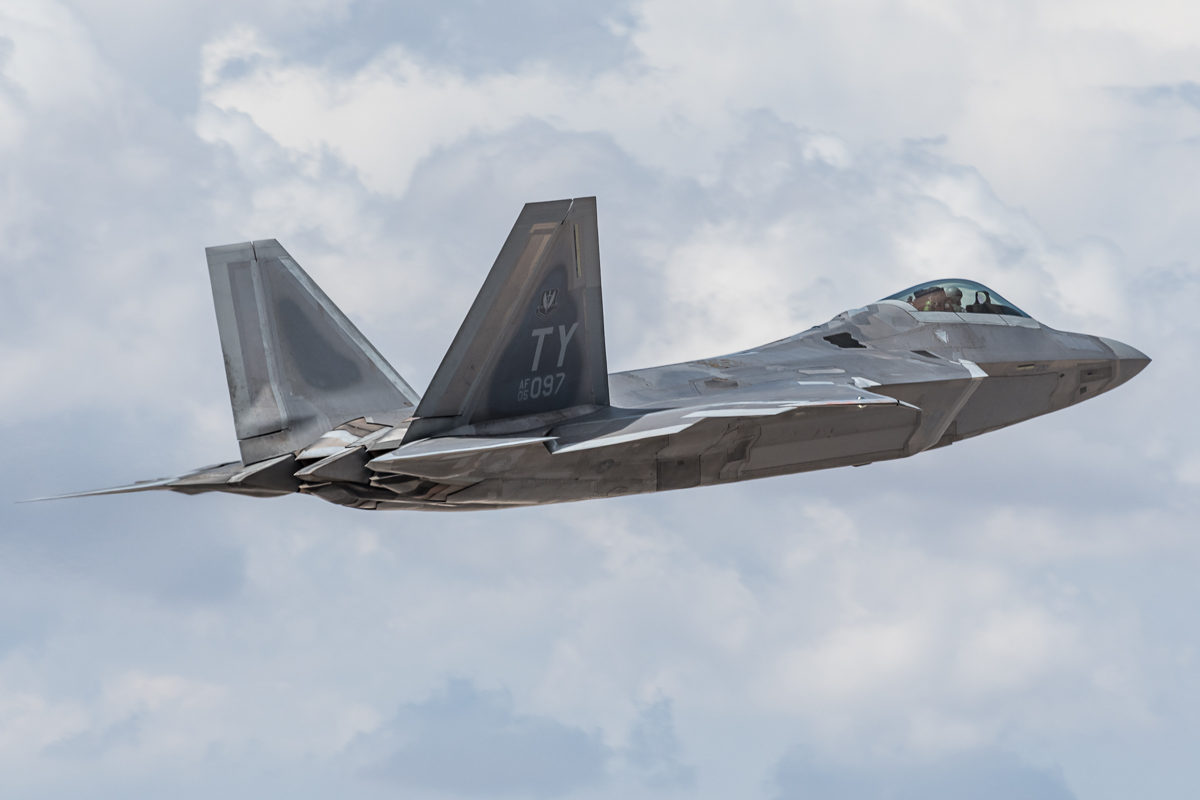 The F-22's role was mostly escort during Red Flag 17-3 drawing on the stealth air superiority capabilities of the aircraft to handle any air-to-air threats. While Red Flag exercises do not always have the benefit of having an F-22 unit participate, planners tailor the mission roles based on assets that are available for the exercise.
On the F-22 maintenance side, the 325th Aircraft Maintenance Unit (325th AMU) was awarded the Red Flag 17-3 Outstanding Unit Award. Providing safe, mission-ready jets is crucial in combat and maintenance units are challenged as well during Red Flag.
"Being able to participate and show off the tremendous abilities and skills of these Airmen is nothing short of amazing," said 1st Lt. Brandon Toothaker, 325th AMXS, 95th Maintenance Unit assistant officer in-charge in a USAF interview. "We have some of the best maintainers in the world and they showed that by winning the outstanding unit award."
Team Effort
Having the largest integration of 5th gen assets at a Red Flag helped strengthen the ability of the 4th gen assets during missions. Lt. Col. Snyder elaborated, "What we find is that the 5th gen aircraft are able to provide higher situational awareness to those 4th gen aircraft and increase their survivability. So, what we find is, they may not be low observable technology and be able to be quite as close to threats as some 5th gen aircraft can, but by providing them good target locations, providing them good threat awareness of what's out there in the battlefield allows them to now operate a little bit more aggressively, get a little bit closer to those threats and bring all those weapons they are carrying in and make those things count."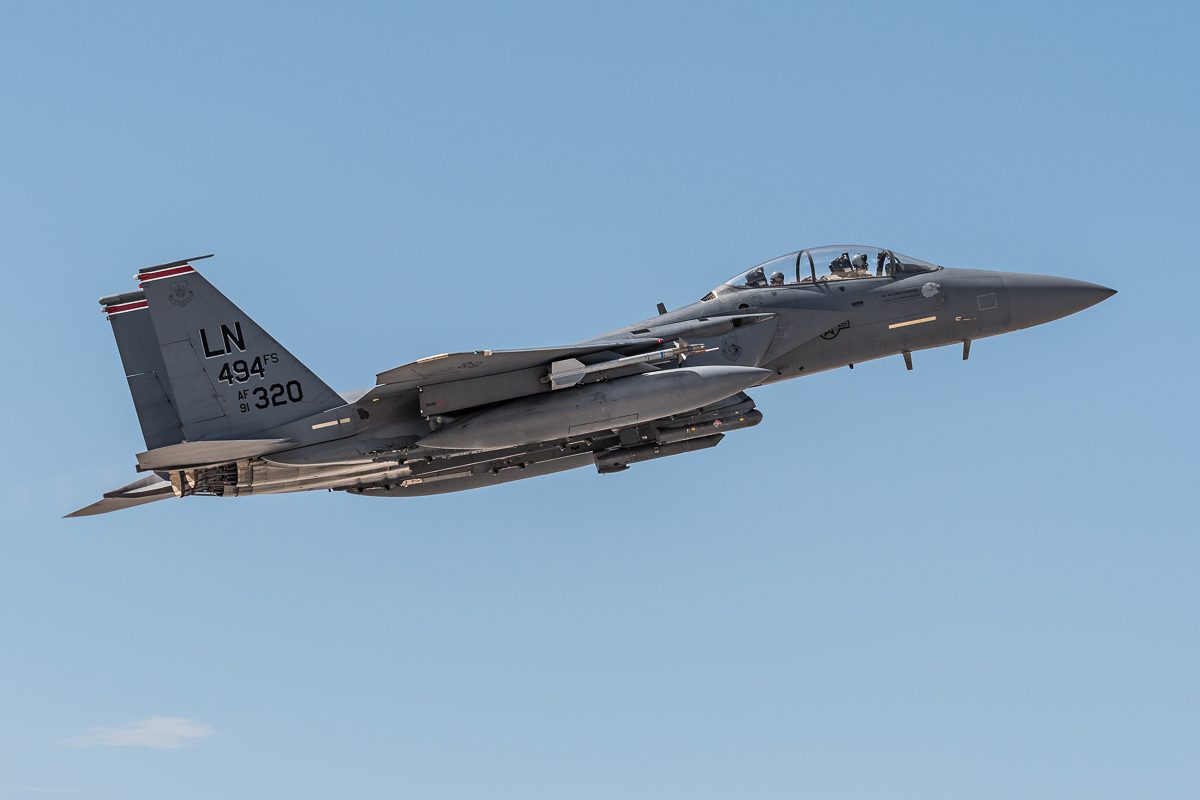 Every asset has its strengths and weaknesses. While the 5th gen fighters have stealth capabilities and are low observable to radar, to take advantage of this capability, any payload must be internal…this limits what they can bring to the fight. 4th gen fighters can carry larger payloads and can be called upon to take out more targets.
Units participating with 4th gen fighters during Red Flag 17-3 were the 494th Fighter Squadron (494 FS) "Panthers" out of RAF Lakenheath, England with their F-15E Strike Eagles and the 55th Fighter Squadron (55 FS) "Shooters" out of Shaw, AFB with their F-16CJ 'Wild Weasels'.
While much is said about the simulated combat experience gained at Red Flag, the true benefit is developing the ability to integrate. Relying on the strengths of the assets participating while learning how to negate their limitations to accomplish a common objective makes Exercise Red Flag an invaluable training ground.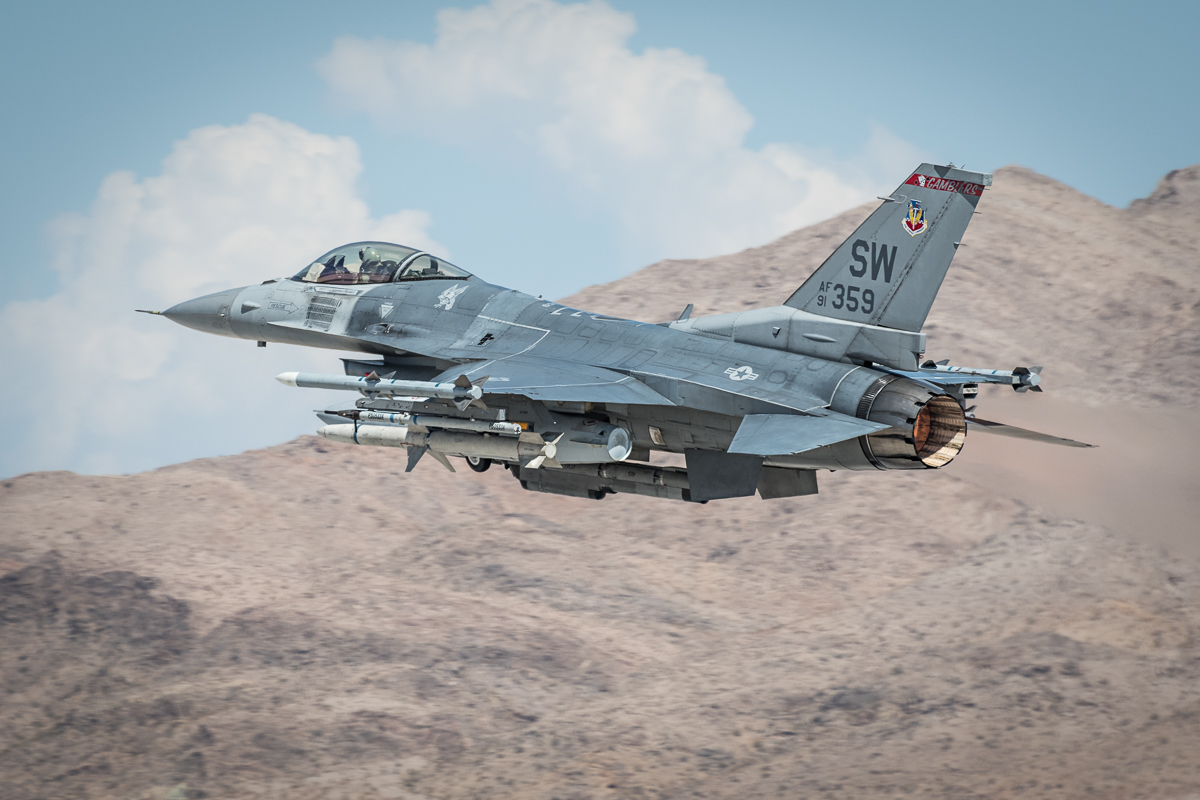 "It's been an awesome experience integrating with everyone but especially the F-35A in particular," said Maj. Brett Abbamonte, Marine Fighter Attack Squadron 211 F-35B pilot said in a USAF interview. "The ability to see the overall situational awareness and capabilities that the F-35 brings to this joint fight with all these assets is eye opening to us as F-35 pilots and pilots of other aircraft platforms."
Col. Christian Kane, Vice Commander, Air Expeditionary Wing, summed up the Red Flag-Nellis experience, "I think Nellis, in particular, is unmatched when it comes to the integration piece, with both air assets, cyber and space and being able to put it all together in one place and train together and learn from each other is just incredible."
Red Flag will continue to be premier exercise to prepare aviators and their support units for combat for years to come.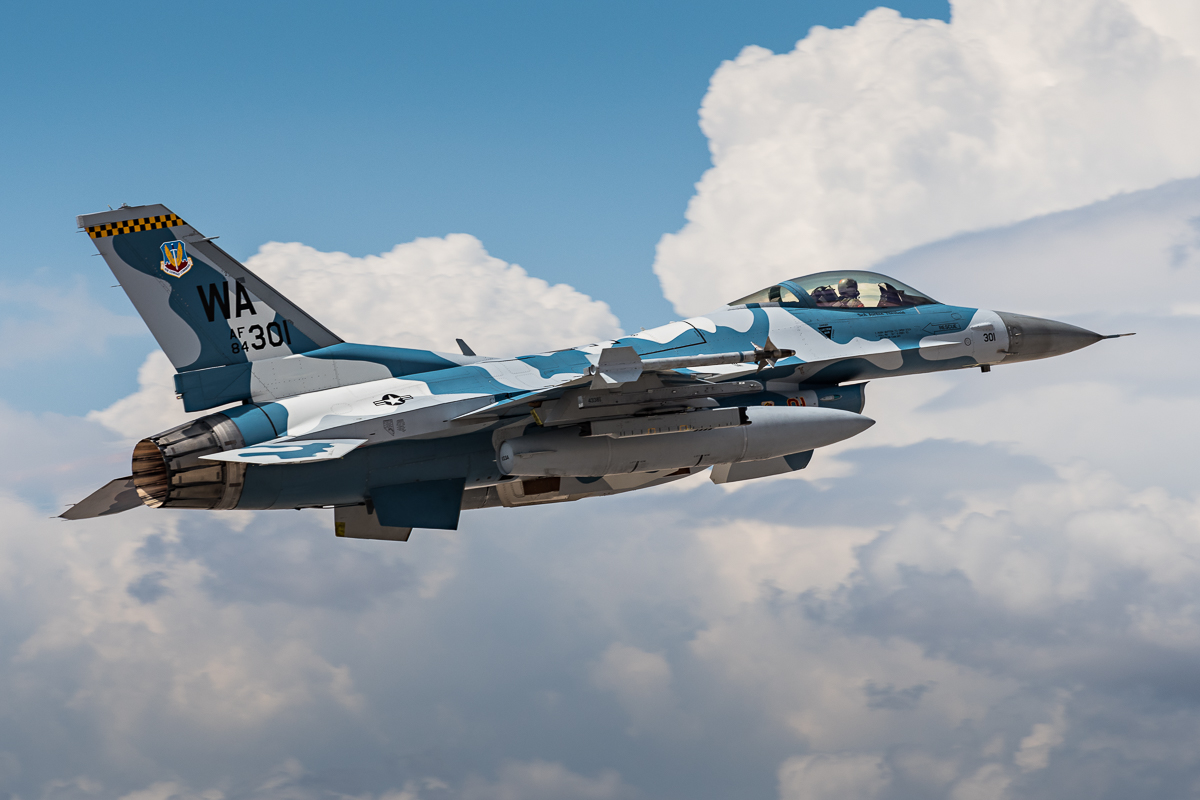 Red Flag 17-3 saw the participation of 91 aircraft, 52 units and 2593 personnel (USAF, USMC, Navy and Army).
Bomber assets participating included B-1Bs from the 34th Bomb Squadron (34th BS) "Thunderbirds" out of Ellsworth AFB and stealth B-2 Spirits from the 393d Bomb Squadron (393 BS) "Tigers" out of Whiteman AFB.
Tanker support was provided by the KC-135Rs of the 22nd ARW (McConnell AFB) and the 92nd ARW (Fairchild AFB).
Aggressor support was provided by the 64th Aggressor Squadron with their F-16s and by Draken International with their A-4s and, with their first appearance at Red Flag, their L-159s.
Other units included: 41st ECS, VAQ-134, 41st RQS, 79th RQS, 552nd ACW, 16th ACCS and VQ-1.
Red Flag 17-4 is currently underway and features the Royal Saudi Air Force with Eurofighters, Republic of Singapore Air Force with F-15SGs, the 94th FS with F-22As, the 122th FS with F-16CMs, VMFA-314 with F/A-18s and more.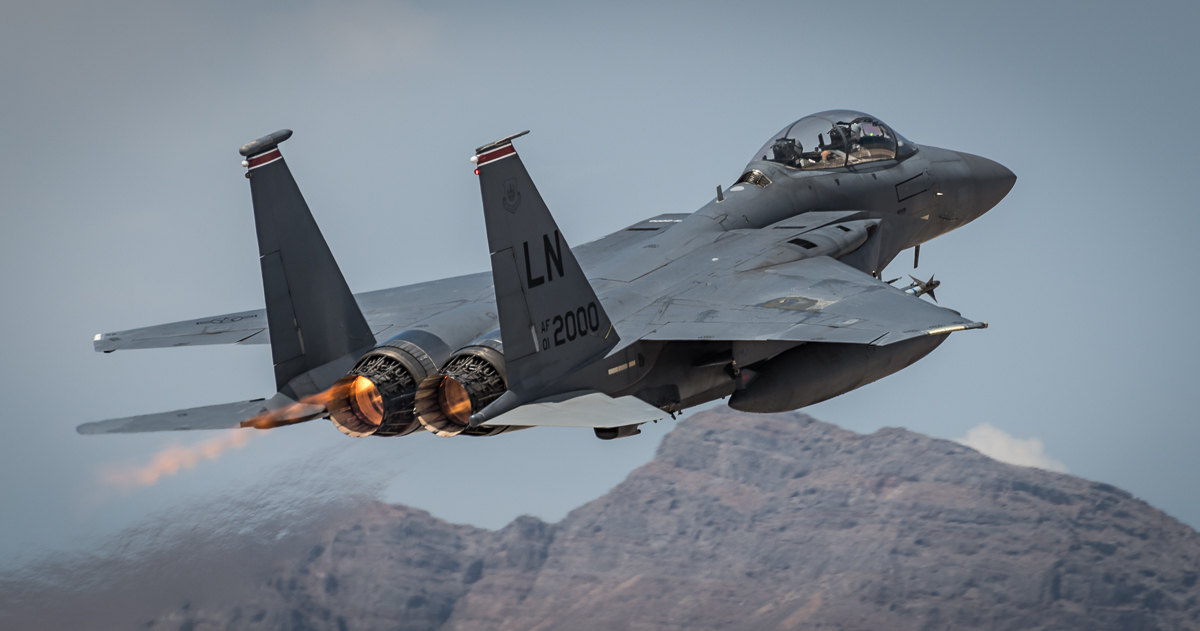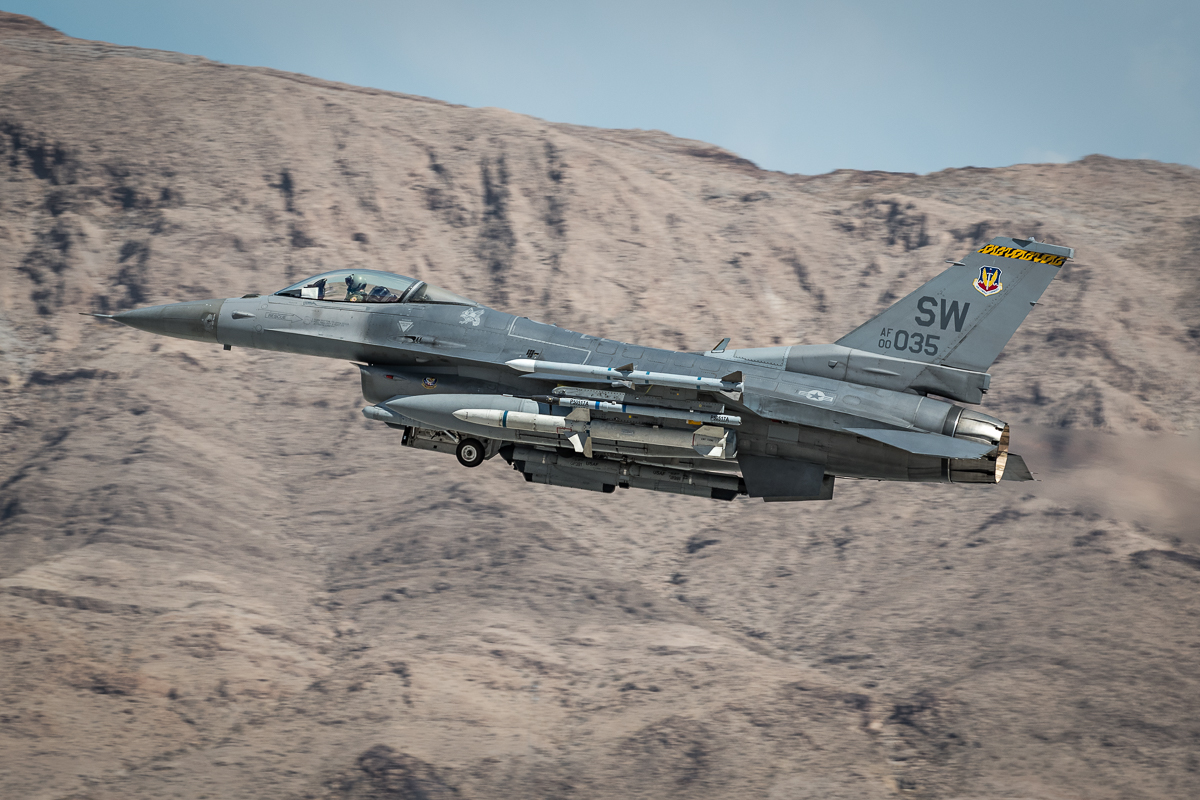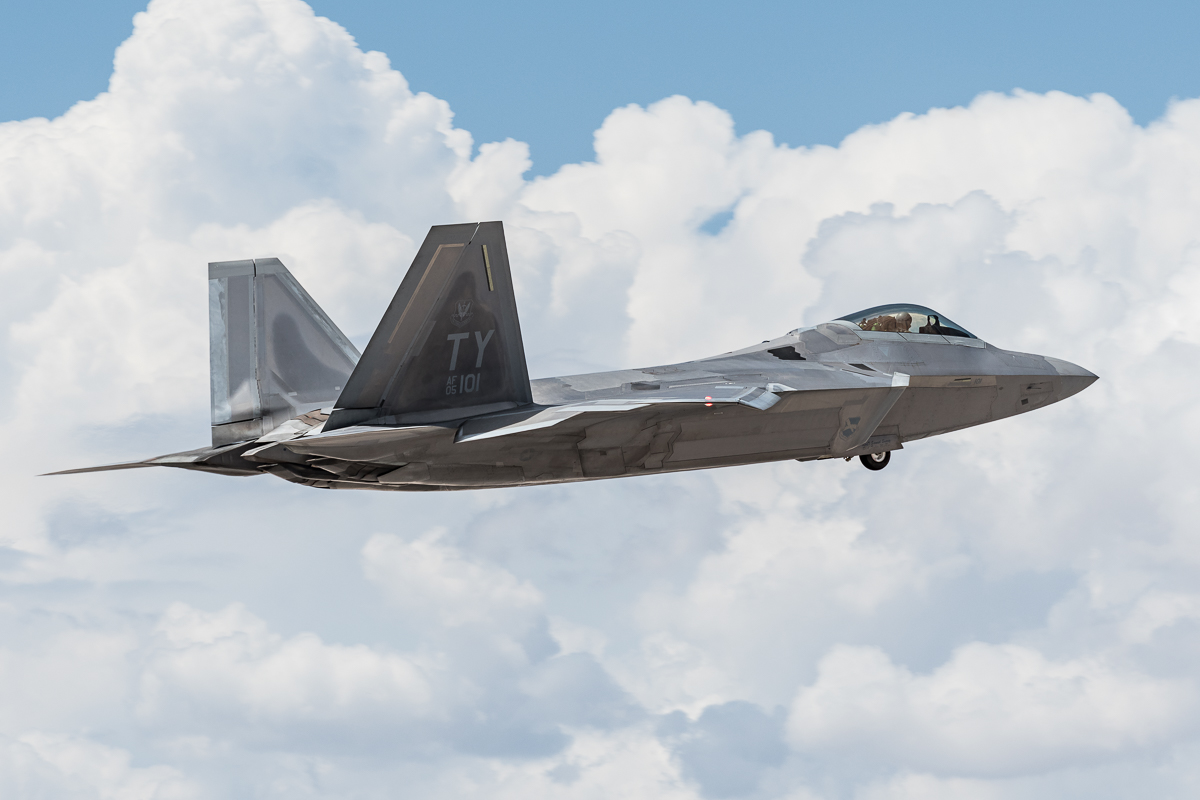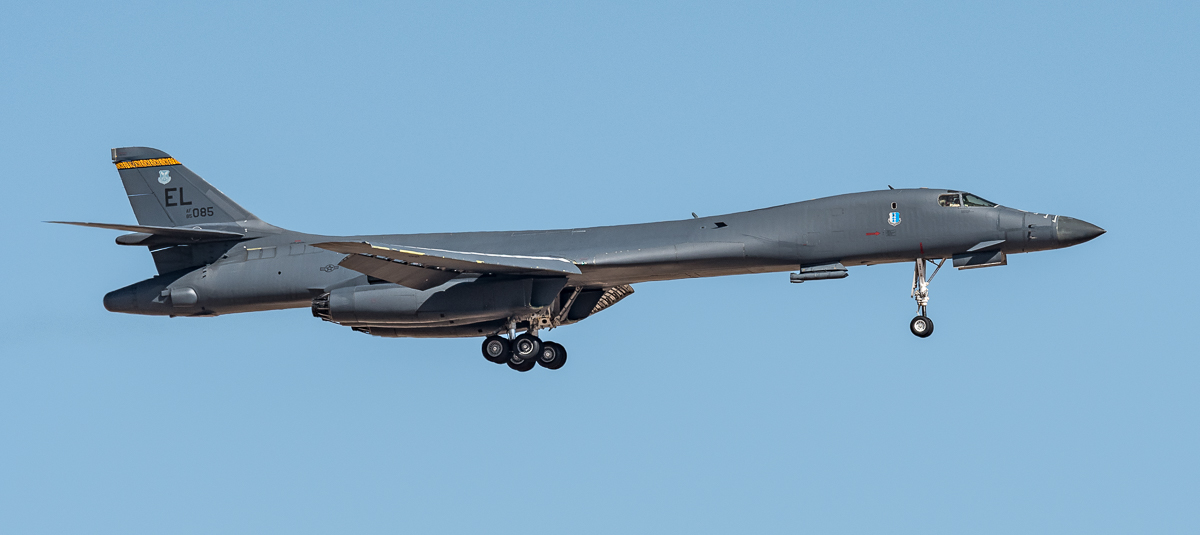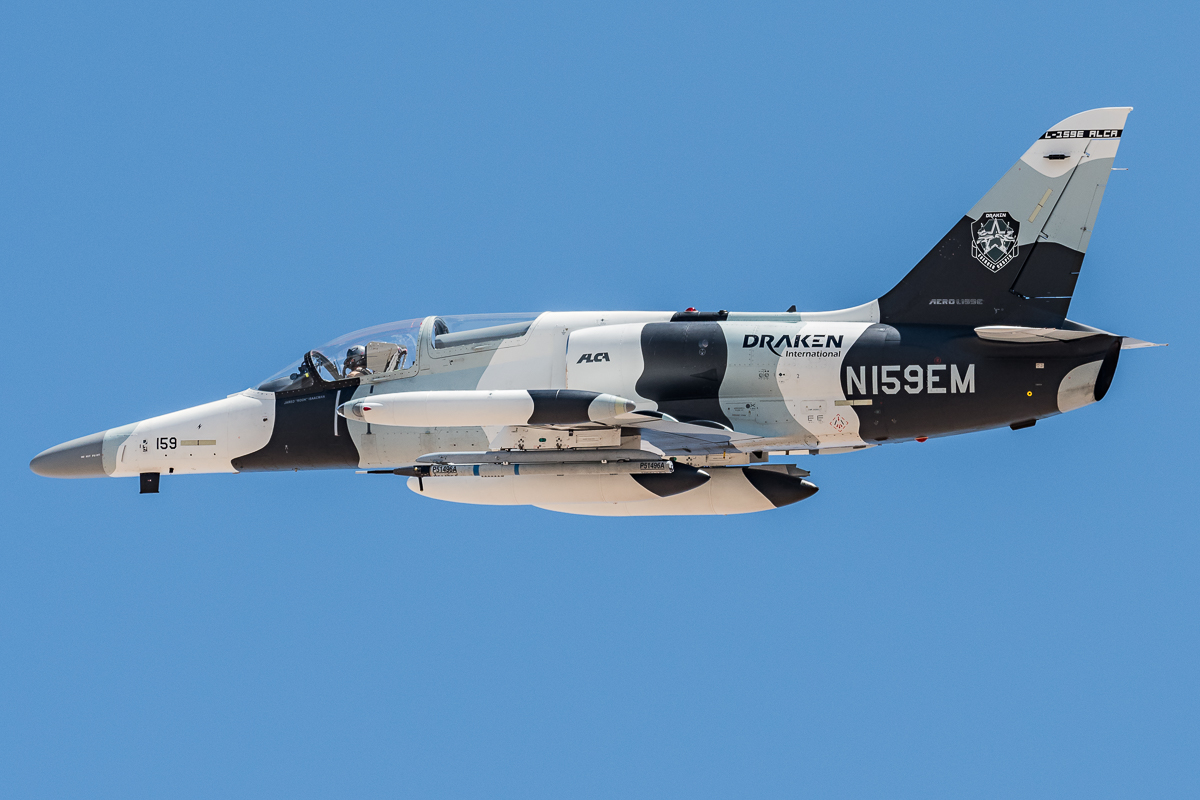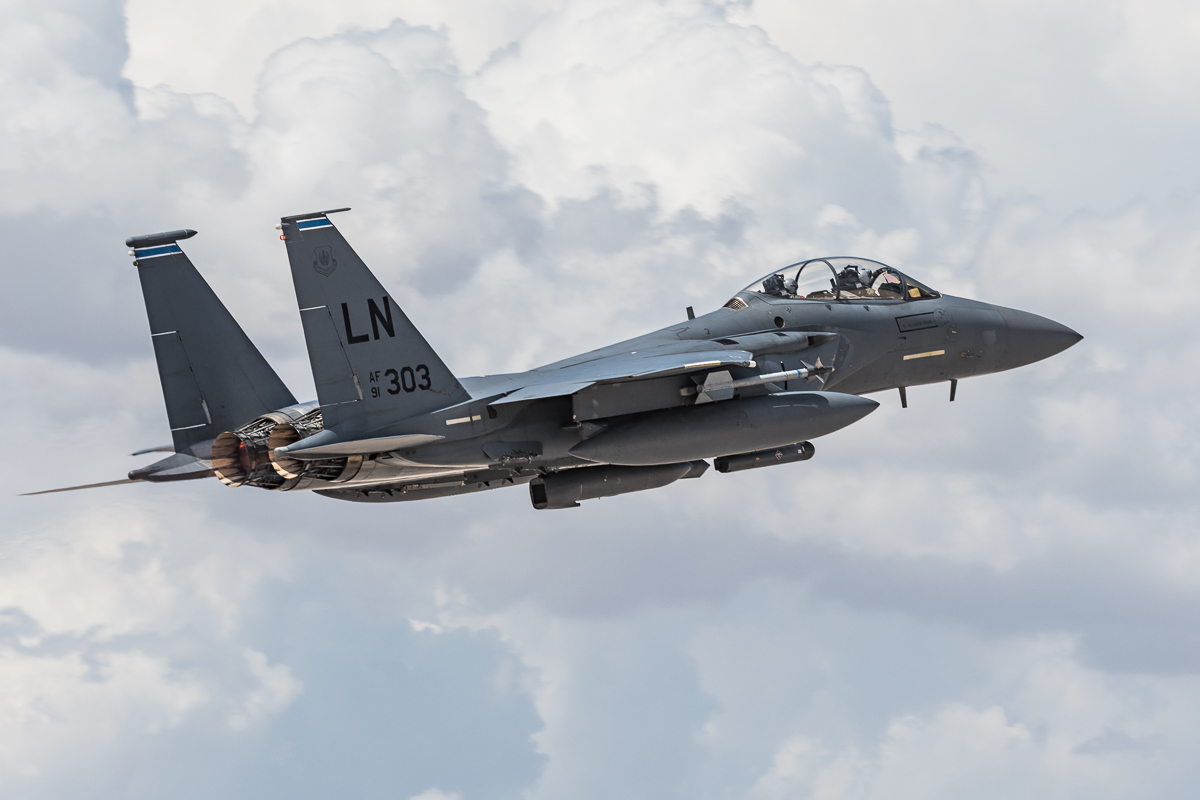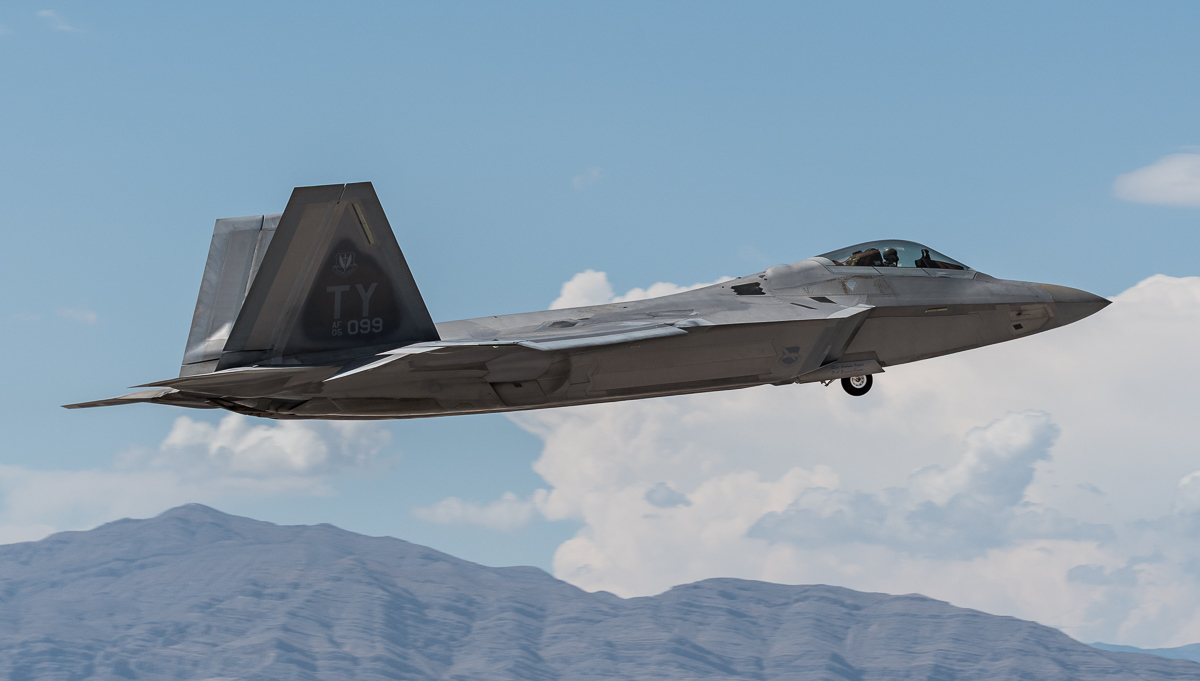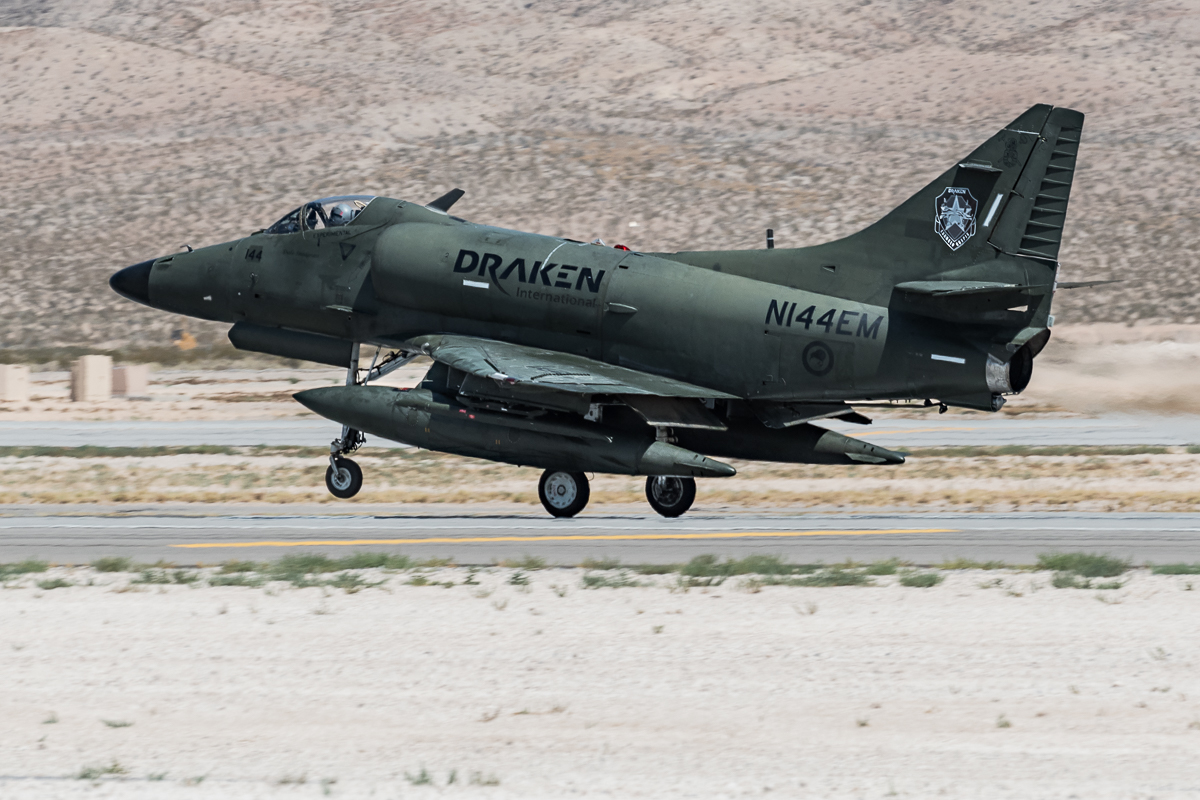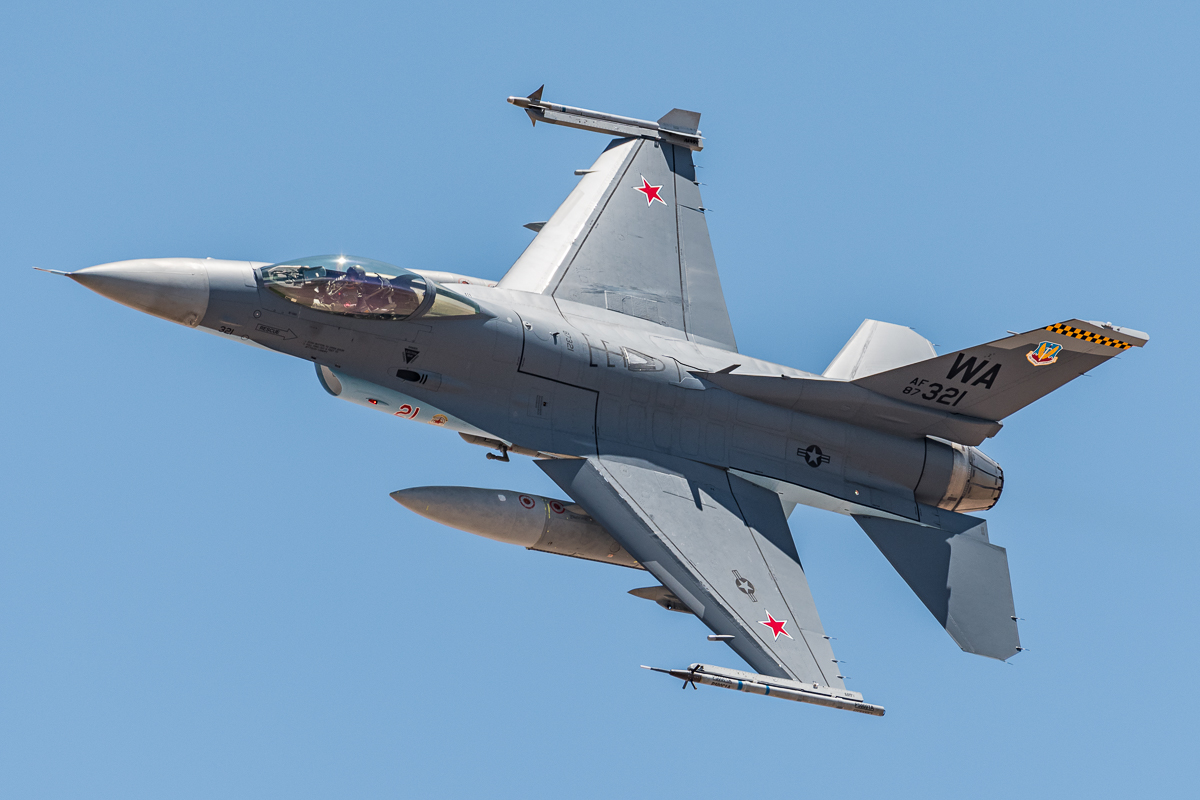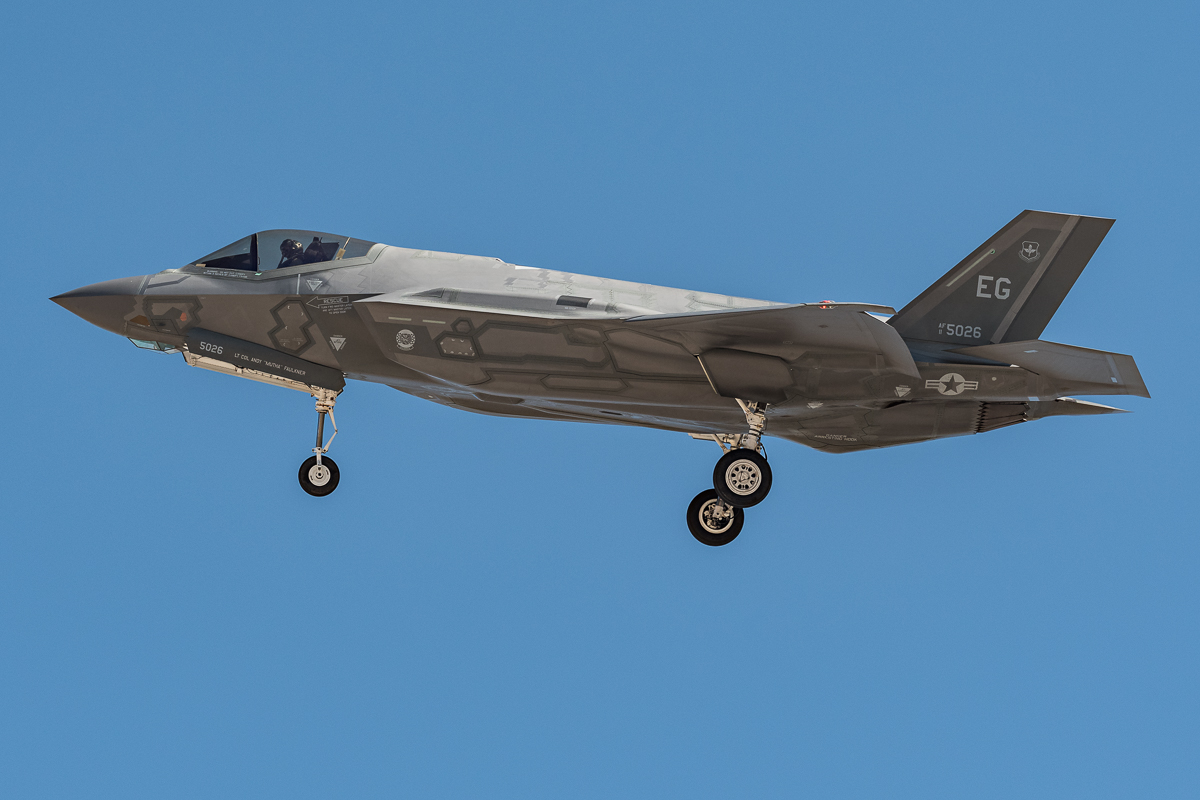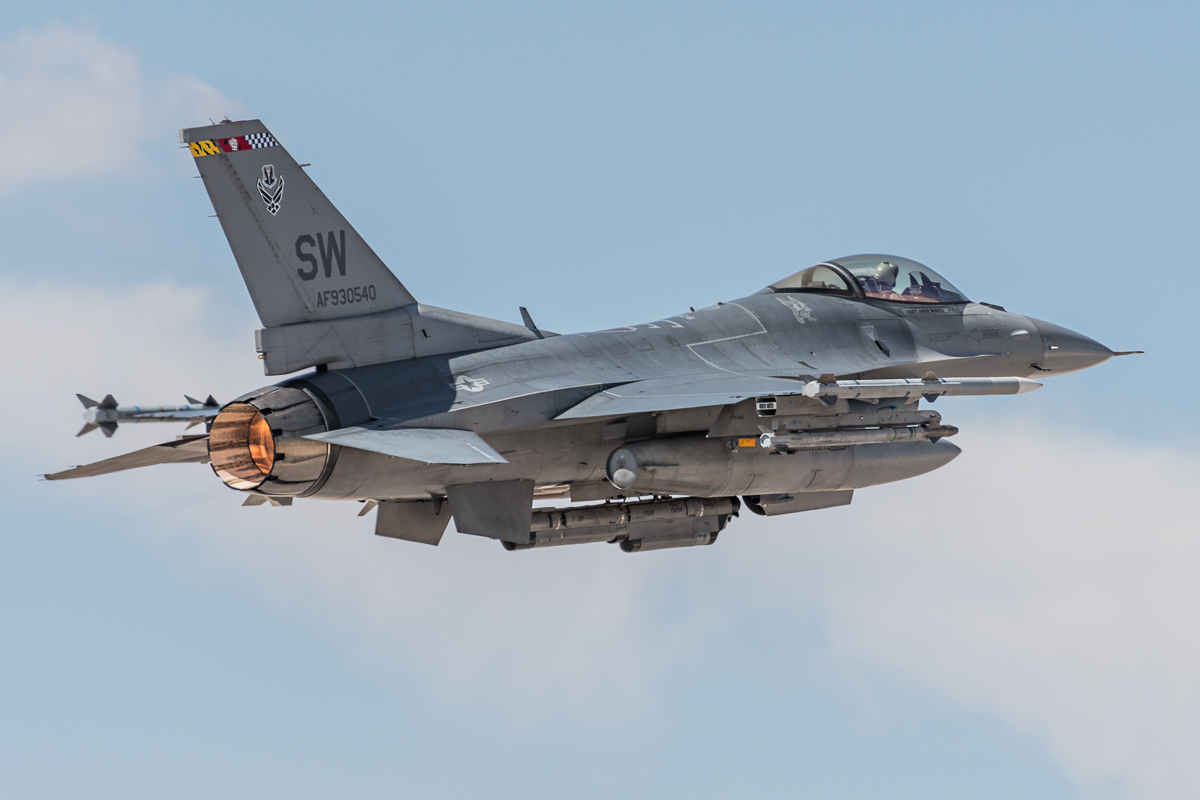 Click on an image below to page or swipe through the gallery: