THROUGH THE LENS: Exercise Red Flag 16-3
Report by Steven Valinski
Photos and Video by Mike Killian
The third iteration of Exercise Red Flag 2016 took place this July and featured a lineup of all U.S. assets.
Exercise Red Flag is the USAF's premier aerial combat training exercise. Hosted by the 57th Wing's 414th Combat Training Squadron at Nellis AFB in Nevada, Exercise Red Flag utilizes more than 15,000 square miles of airspace and 2.9 million acres of land of the Nevada Test and Training Range (NTTR).
"We fly, fight and win in air, space and cyberspace. This is the exercise where we'll put this to the test," said Col. DeAnna Burt, the Red Flag 16-3 Air Expeditionary Wing commander in a USAF interview.
"We want to force people out of their comfort zone. We'll be pushing them to talk about kinetic and non-kinetic effects and how when they are synchronized achieve tactical success," Col. Burt stated.
Red Flag 16-3 featured the participation of over 115 aircraft and 3500 personnel from various U.S. DoD units.
Red Flag 16-3 featured the first Red Flag appearance of the Lockheed Martin F-35 Lightning II Joint Strike Fighter. The USMC "B" model F-35's from Marine Fighter Attack Squadron 121 (VMFA-121) "Green Knights," reached Initial Operational Capability (IOC) in July of 2015 and were the first of the F-35's three types to be declared operational. The F-35B is the Short Take-Off and Vertical Landing (STOVL) variant of the F-35. The USMC considers the F-35B a replacement for its aging AV-8B Harrier fleet.
While not an air superiority fighter like the F-22 Raptor, the multi-role F-35, with its advanced sensor package, provides unprecedented situational awareness to the pilot. Combined with its stealth capability, the F-35 has the ability to strike enemy targets long before anyone knows they are present.
According to the USMC, VMFA-121 conducted defensive and offensive counter air exercises, strategic attacks, targeting, and combat search and rescue training (CSAR).
"We're really working on showcasing our surface-to-air capabilities," said Maj. Brendan Walsh, an F-35 pilot with VMFA-121 in a USMC interview. "The F-35 is integrating by doing various roles in air-to-air and air-to-ground training."
"With the stealth capability, the biggest thing that this aircraft brings that the others do not is situational awareness," added Walsh. "The sensor sweep capability that the F-35 brings to the fight, not only builds those pictures for me, but for the other platforms as well. We're able to share our knowledge of the battle space with the rest of the participants in order to make everyone more effective."
Other participating aircraft/units included Lockheed Martin F-22A Raptors from the 27th Fighter Squadron out of Langley AFB, Virginia, Boeing B-52H Stratofortresses from the 96th Bomb Squadron out of Barksdale AFB, Louisiana, Lockheed U-2s from the 99th Reconnaissance Squadron out of Beale AFB, California, Boeing E-3 Sentrys from the 964th Airborne Air Control Squadron out of Tinker AFB, Oklahoma and more. A complete list of Red Flag 16-3 participants can be found HERE.
Red Flag 16-3 took place July 11 to 29, 2016.
Here we take a look at Red Flag 16-3…"THROUGH THE LENS", featuring photos and videos from Mike Killian…
On The Flight Line for Red Flag 16-3
Inside Red Flag 16-3 at Nellis AFB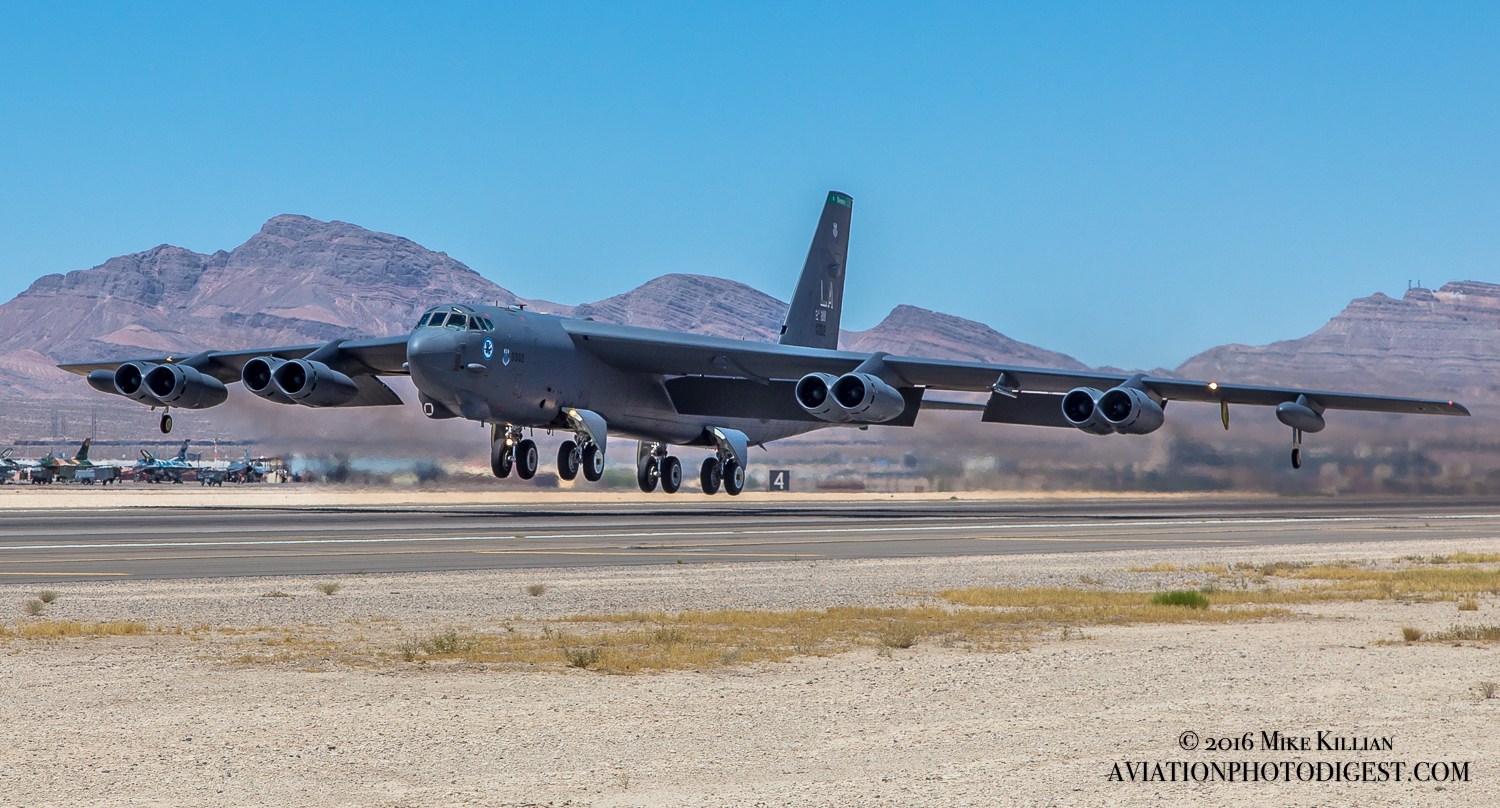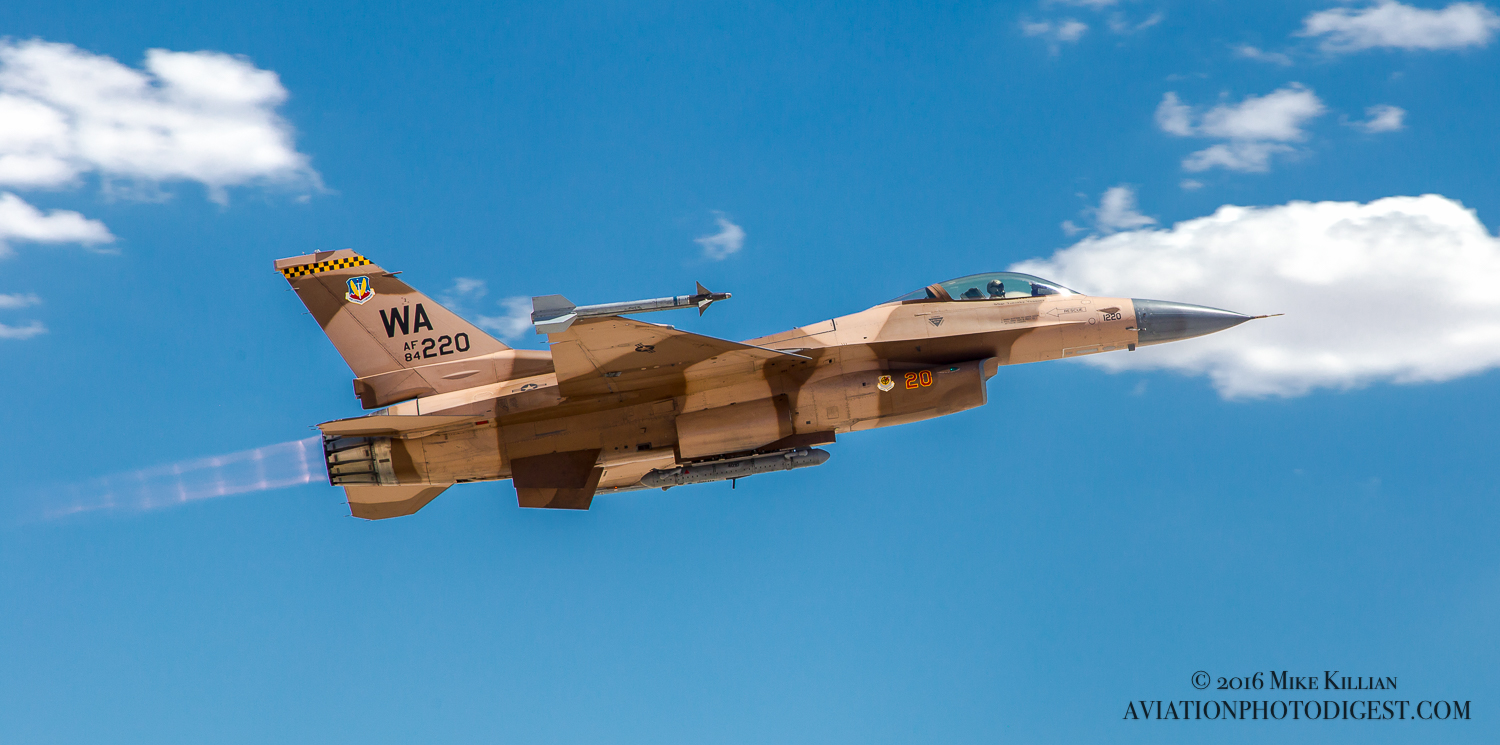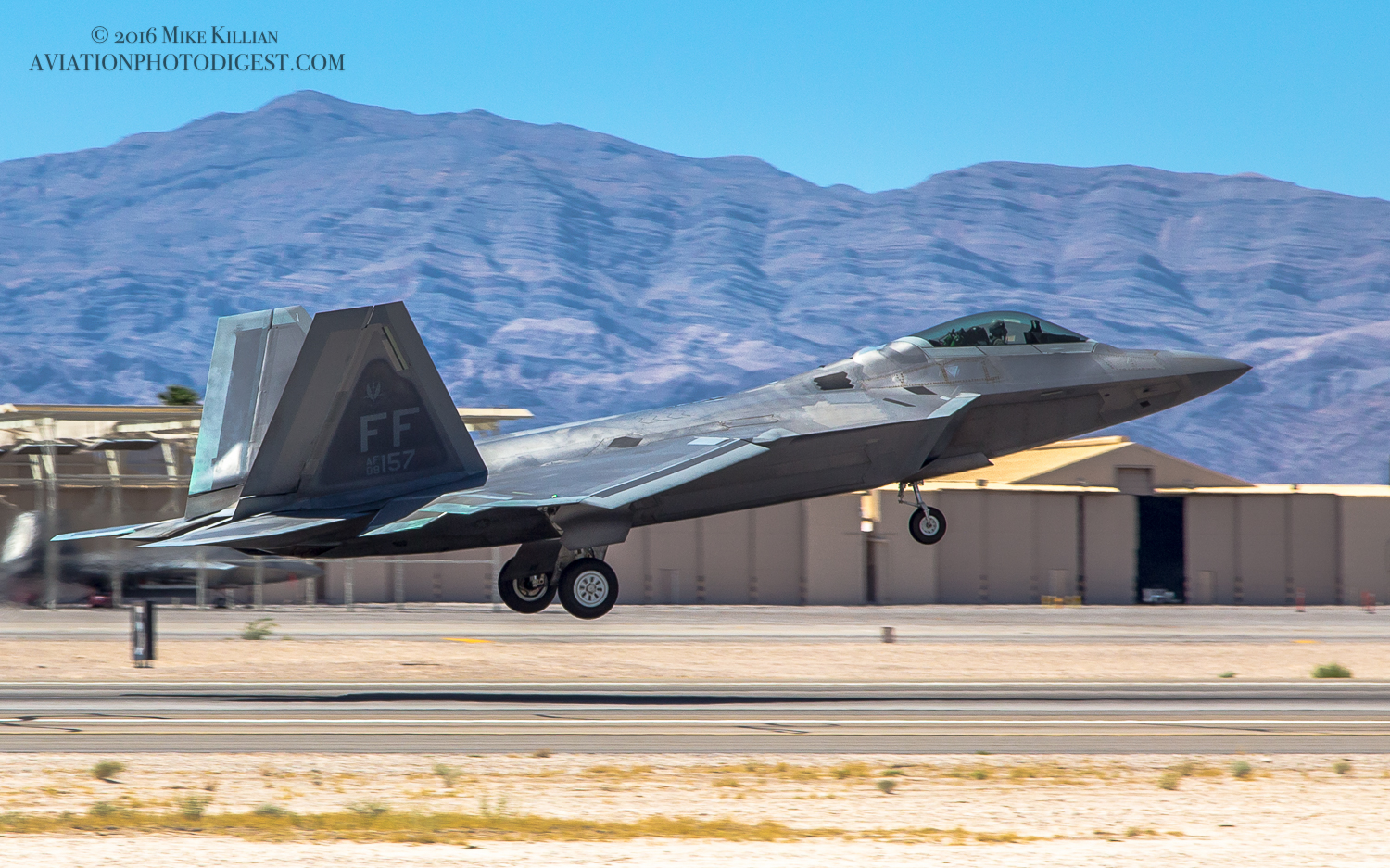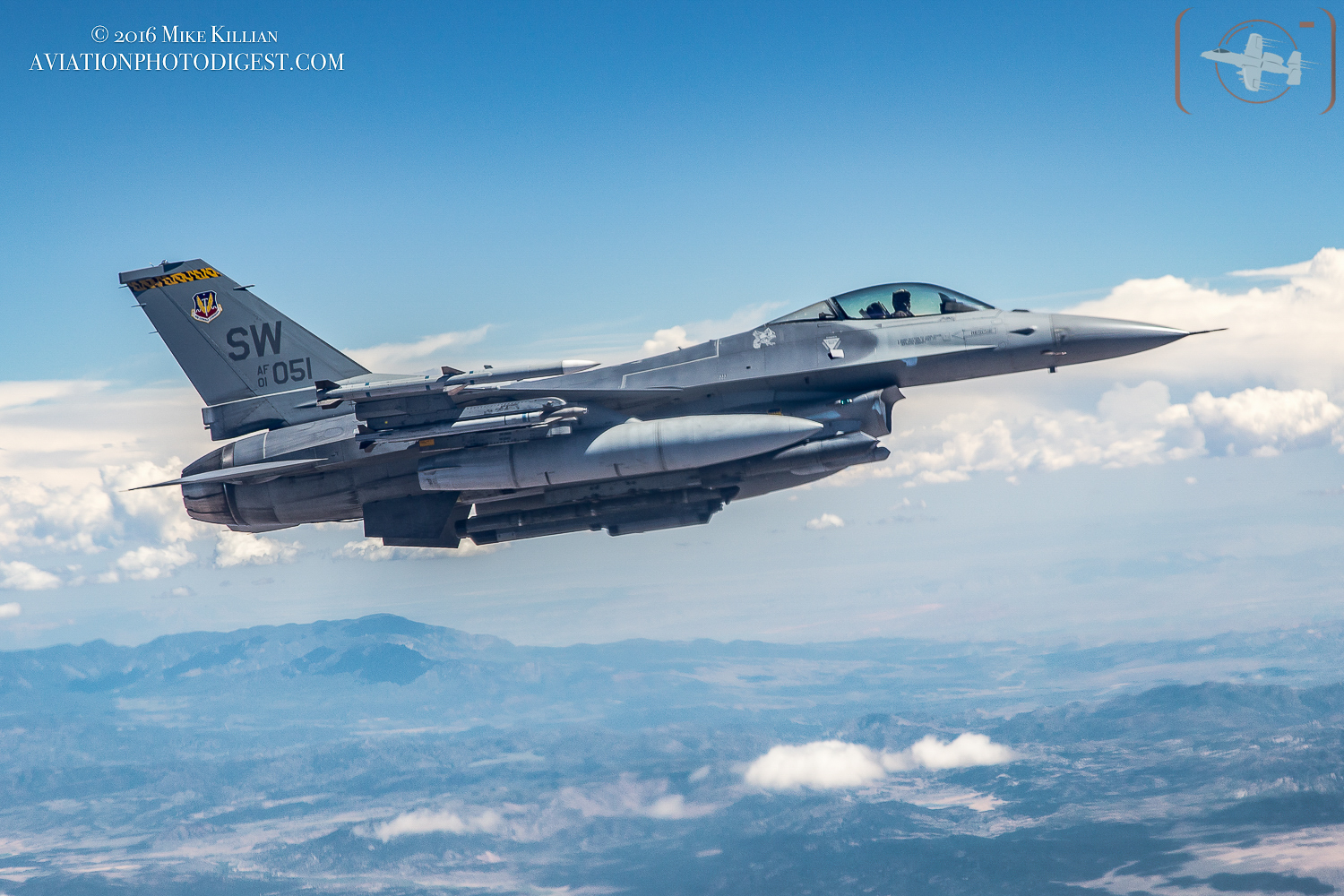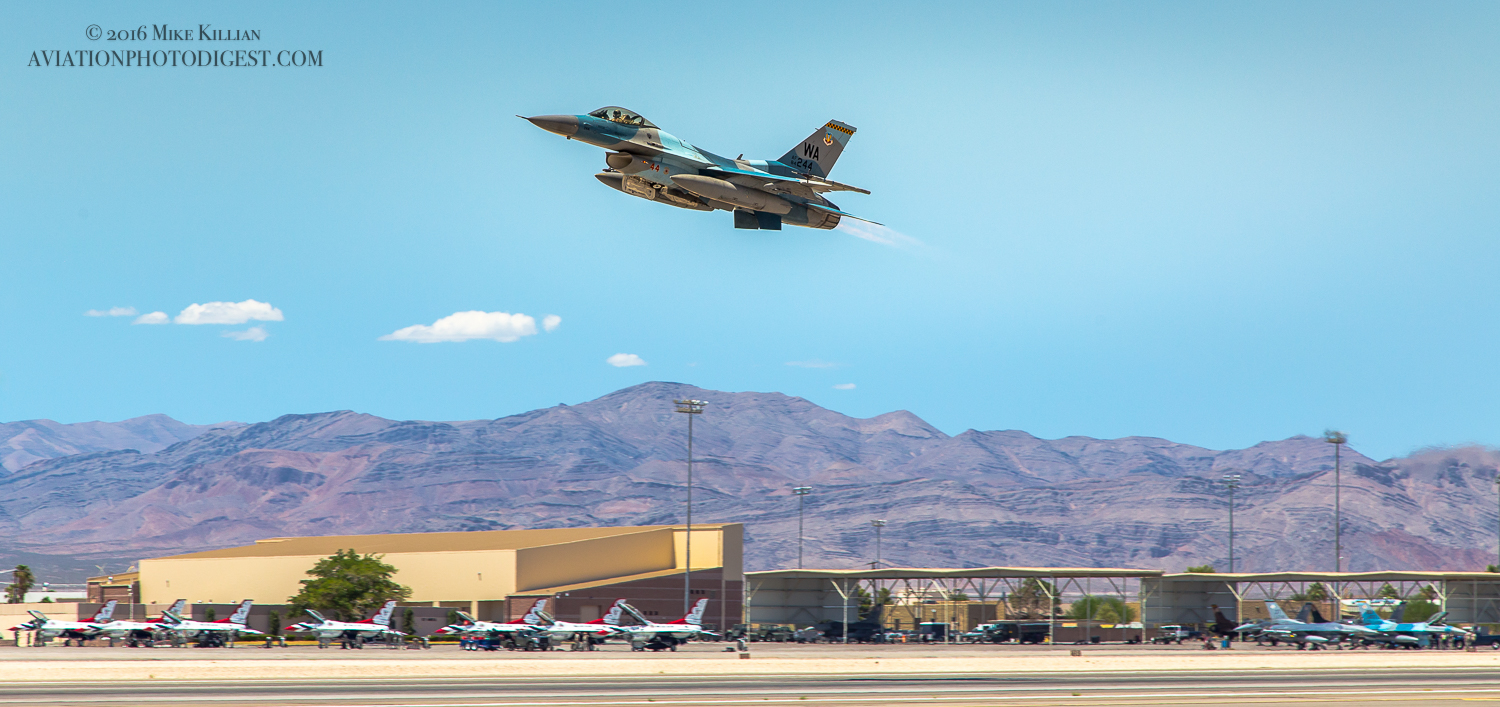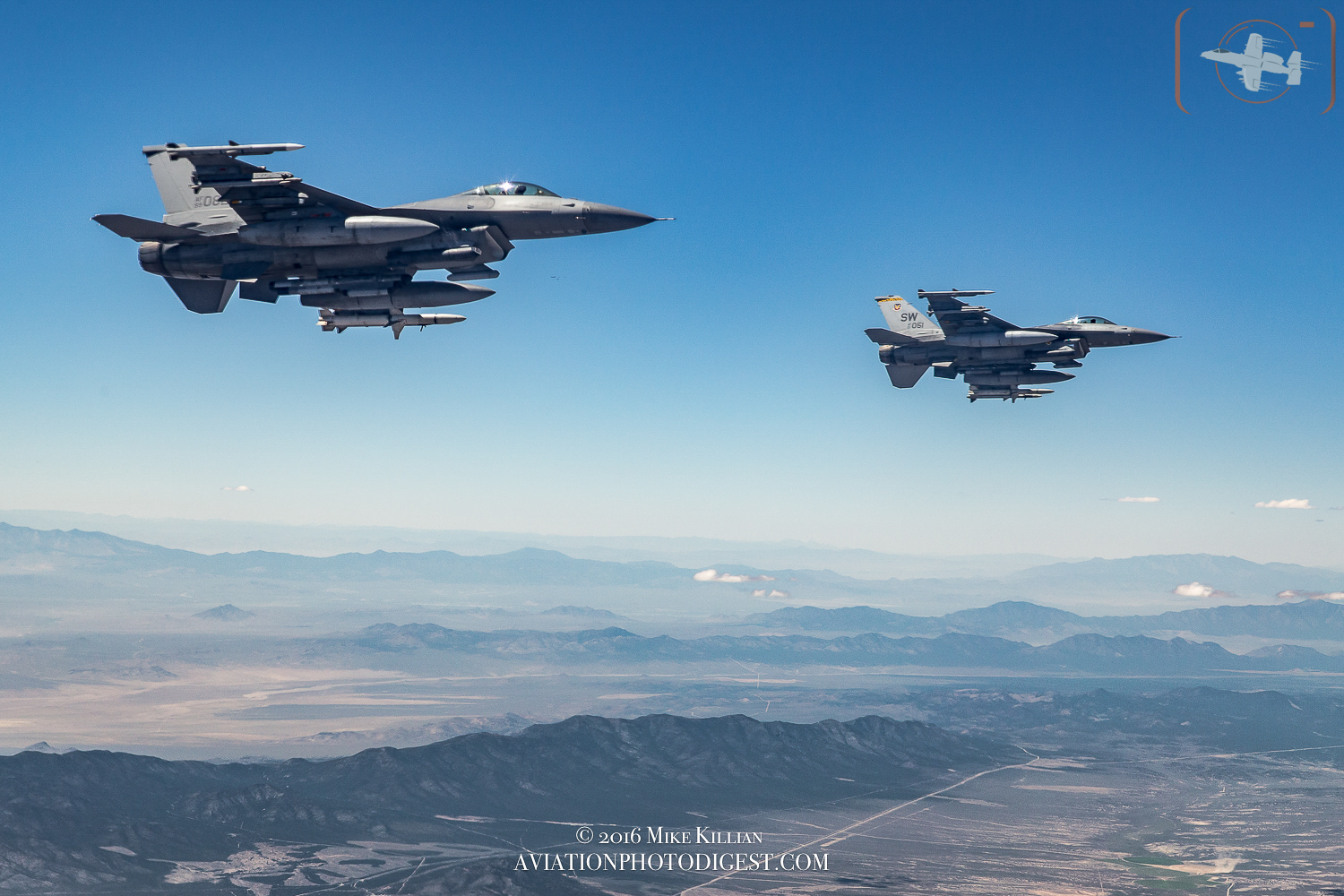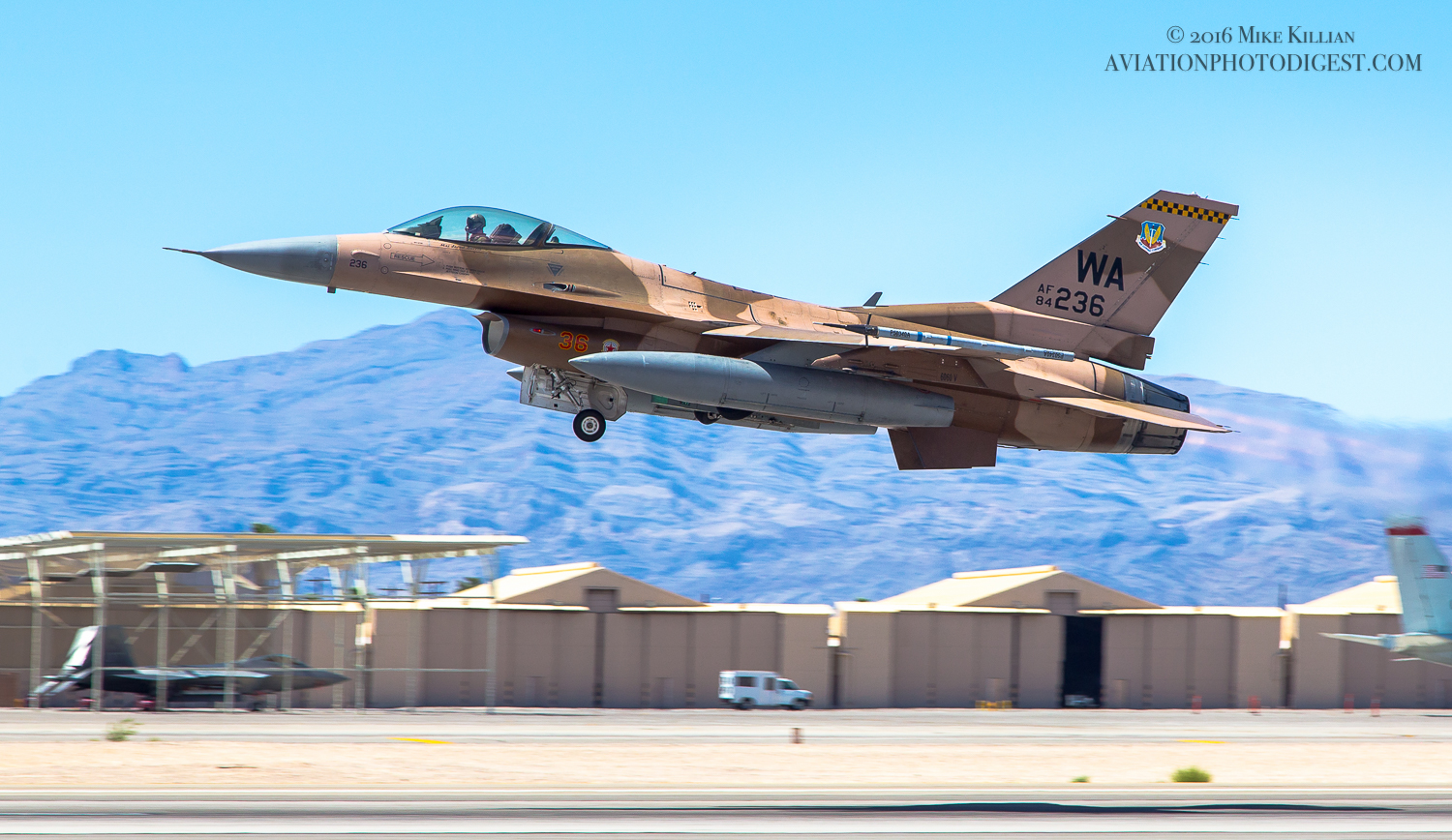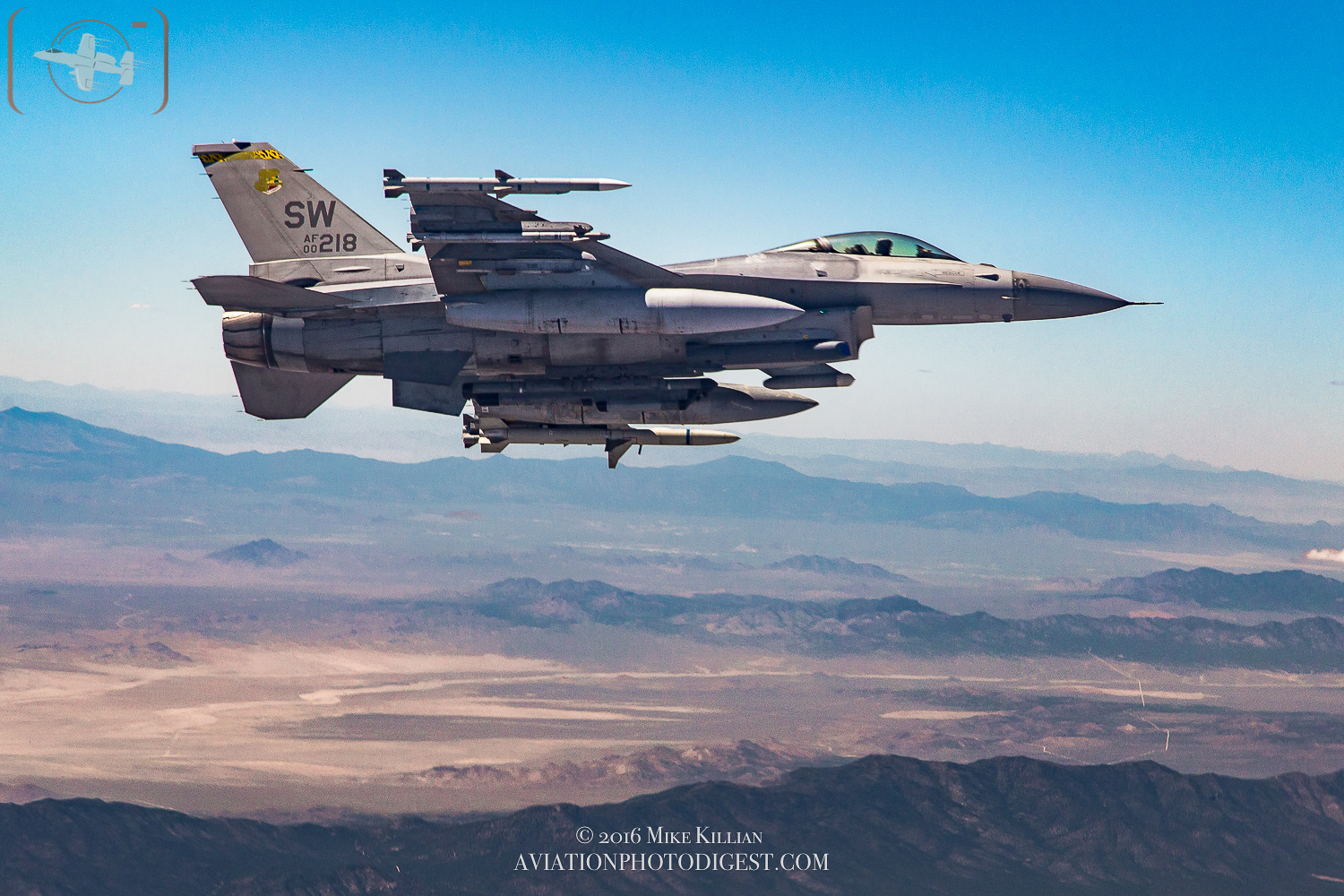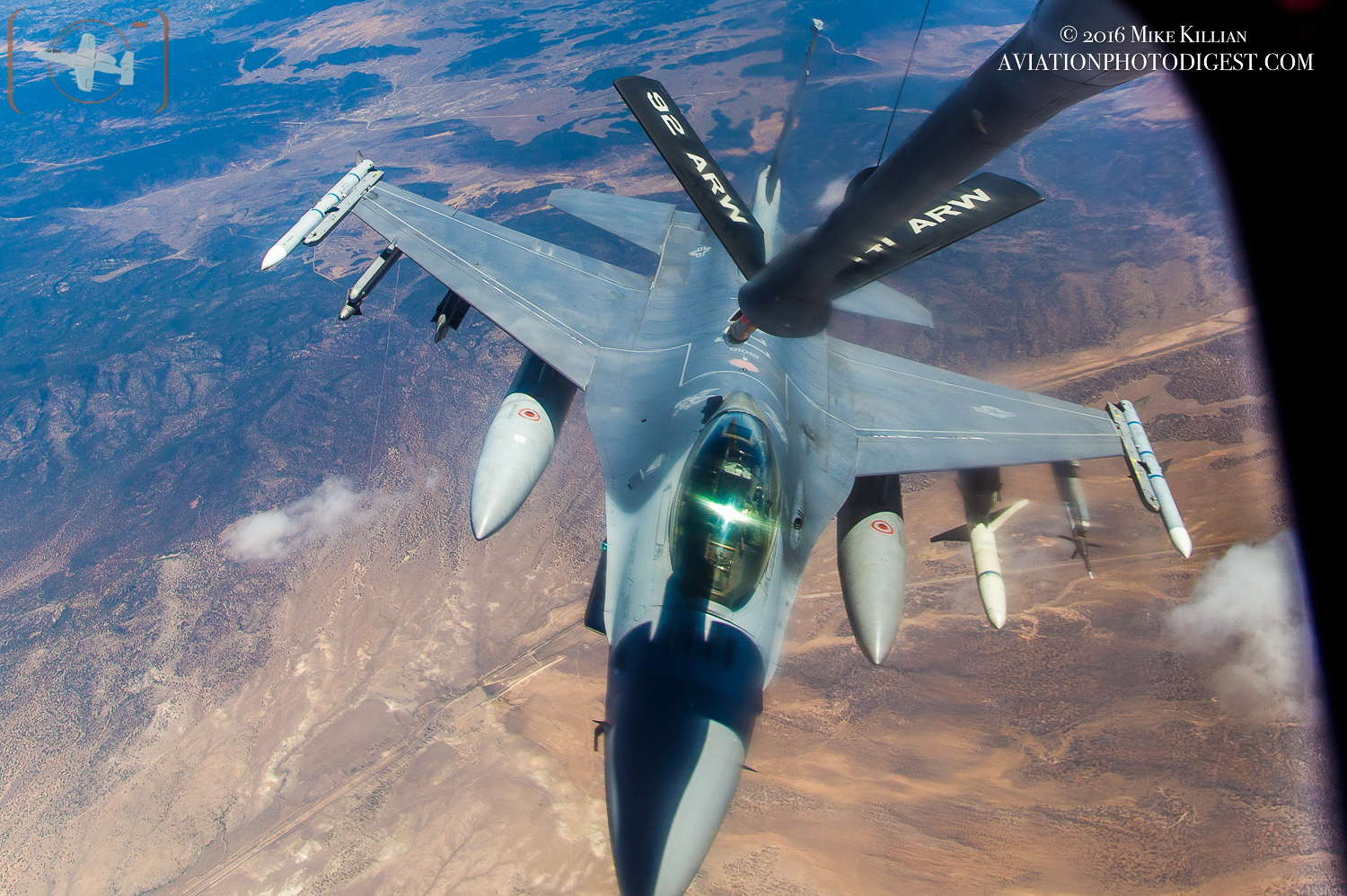 Click on an image below to page or swipe through the gallery: