Exercise INIOHOS 2017
Report and photos by Adrian Romang
May 13, 2017
 In an interesting development, a new international tactical training center and exercise seems to evolve in Southern Europe, with Greece being the host nation. Another major player and driving force behind the project is the Israel Air & Space Force (IASF), as Adrian Romang reports.
Geographic and political background
Greece faces a lot of domestic challenges, the most demanding being the economical and thus financial crisis in recent years, with many people still being unemployed.
Another challenge from the outside are/were the thousands of refugees pouring in from North Africa and Middle East since around 2014. Those refugees have taken up huge resources, although it seems that for the most part, the Greek have been very helpful and merciful with those people in need, a testimony of the well-known Greek hospitality.
It is on the other side no secret that although both Greece and Turkey are members of NATO, the relationship between the two nations has never been enthusiastic since 1832, when Greece split off the Ottoman Empire. Many wars and disputes between the two countries over islands and waters, specially the Aegean Sea followed in due course. It's only recently that both countries in a positive and encouraging move took strong efforts to settle the dispute over the island of Cyprus, which has been divided since 1974 when Turkey invaded Cyprus.
To keep Turkey at bay for the reasons mentioned above is one explanation why Greece has always maintained a strong military. Another reason is the fact that Greece is Europe's southernmost defense line, and therefore, the EU has provided considerable support in recent decades, mostly financially but also with military hardware. Nevertheless, Greece is actually one of the few NATO members who's defense and military spending is more than the minimum 2% of the Gross Domestic Product (GDP) required by NATO.
KEAT – Kentro Aeroporikis Taktikis at Andravida…..
The Hellenic Air Force (HAF) maintains an Air Tactics Center at Andravida Air Base in the western part of the Peloponesian peninsula, but it was until recently mainly used for elite training of Greek pilots. The center, called Kentro Aeroporikis Taktikis, or KEAT is also considered a Tactical Weapons School and has been established in 1983. Andravida AB is also home to 117 Combat Wing and therefore, that branch of the HAF has become the hosting unit for INIOHOS exercises. 117CW consists of Squadron (Mira) 338 and 339, both still operating the famous McDonnell Douglas F-4E Phantom II AUP (Avionics Upgrade Program). Both squadrons contribute aircraft to KEAT trainings.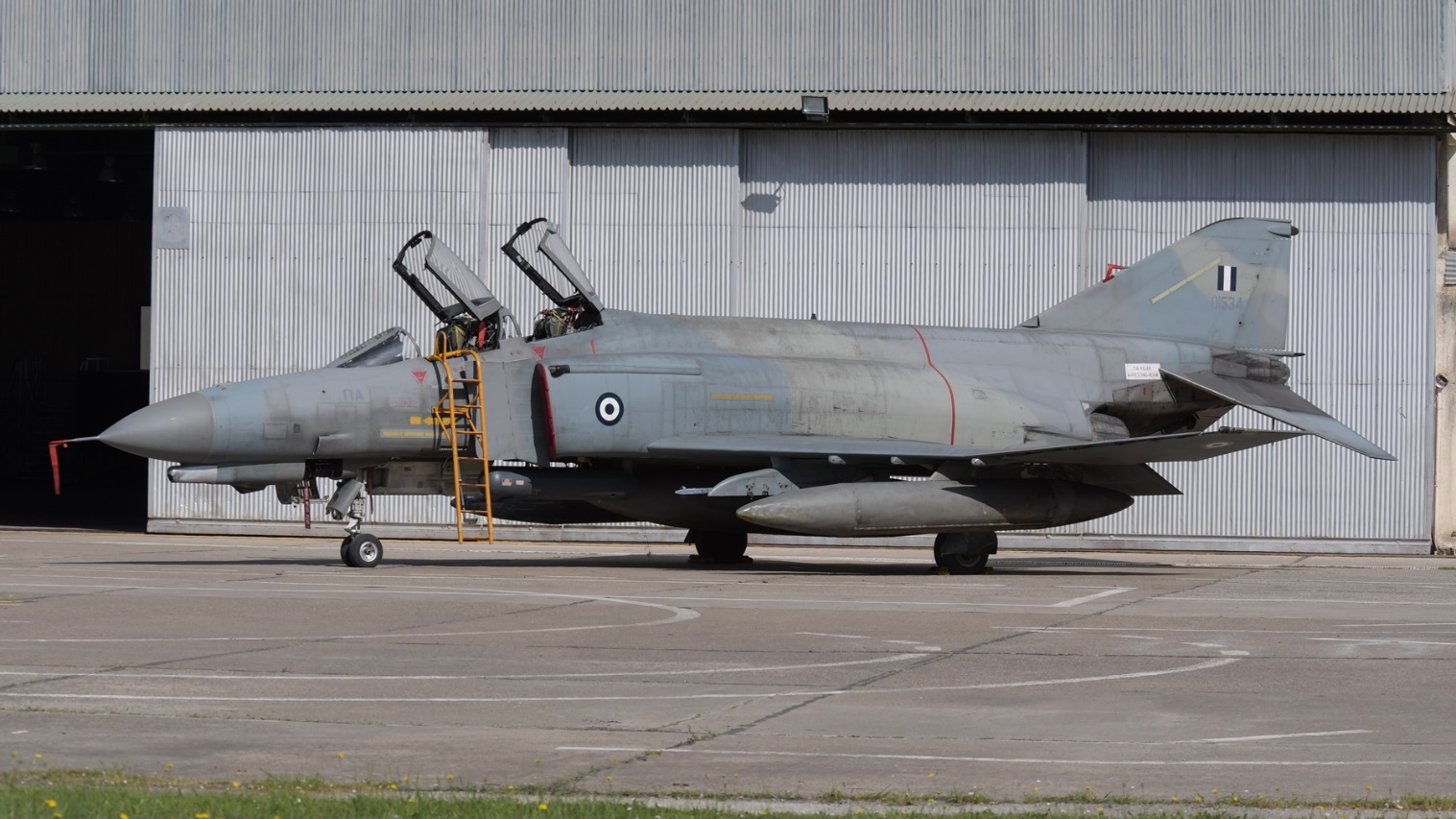 Looking at KEAT's relatively simple infrastructure and the general set-up of Andravida AB, it appears the HAF needs to come by with a much smaller budget like e.g. the training complex in Konya, home of Anatolian Eagle exercises (see Aviation Photography Digest's report "Where Phantoms Scream").
Having said this, it also seems though that the much simpler set-up is not a disadvantage at all, as military missions these days are often carried out from bases far from home, after deploying fighter jets and hauling in support equipment from abroad. In that sense, it seems a good practice to keep the KEAT infrastructure simple, and thus helping to train jet operations out of a foreign and unknown environment. Therefore, a simple set-up of a base does not mean the work done is unprofessional or unsafe. It can help to sharpen the skills of ground and air crews and could therefore actually turn into a huge advantage. In any case, it can be said that the Hellenic AF staff does excellent and professional work.
…hosting INIOHOS
While Greece's neighbor Turkey has been hosting regular Anatolian Eagle (AE) exercises at Konya AB since 2001 with many international participants, Greece until recently lacked a similar event of the same format. But it looks like things are drastically changing now, with exercise INIOHOS becoming bigger by the year.
On the other side, it remains to be seen if Turkey will still host AE exercises with international participants after the turmoil the country goes through since July 2016. In any case, the 2017 editions of international AE exercises have been cancelled already, most likely an indication of things to come.
On the contrary, INIOHOS exercises seem to have a bright future! The exercise dates back to the late 1980's, when it was established as an internal and thus rather small scale Hellenic AF event, aimed to sharpen the skills of Greek pilots only.
The exercise's name comes from the "Charioteer of Delphi", an important statue in ancient Greece. Hence the charioteer in the exercise logo, steering and controlling different aircraft.
Since 2005, INIOHOS exercises were coordinated by KEAT at Andravida AB, with the participating aircraft and units operating out of their home bases.
It was only in November 2013 that the Hellenic AF General Staff decided to open the exercise to international participants – hence the exercise's designation INVITEX from Invitation Exercise – and changing the status of the exercise from small to medium.
The first nation to accept the invitation was, not surprisingly, Israel, a small nation with extremely limited training areas and ranges. Because of that, the Israel Air & Space Force (IASF), as it is called today, is keen to partner and train with allied forces. Since around 2000, IASF planes and staff have increasingly participated in international exercises such as Red Flag or Anatolian Eagle. After Turkish – Israeli relationship turned sour in 2010, Israel was seeking another trustworthy partner in the region and Greece seems to be the one, besides Italy, to where Israeli F-15's have been deployed a few times as well.
Greek planes deployed to Israel for Blue Flag in 2011, while six IASF F-16's paid an official visit to Greece in 2012. Those two events marked the beginning of a new partnership and in 2015, Israel deployed a total of twelve F-16I "Sufa" from Ramon AB (119, 201 and 253 Squadron) and Hatzerim AB (107 Squadron) to Andravida to participate in INIOHOS 2015, which was therefore the first international edition of the exercise. And in 2016, another twelve Israeli F-16C/D's from Ramat David AB (Squadron 109, 110 and 117) were deployed to Greece.
It is believed that one of the initial reasons Israel has been partnering with Greece is its interest in the Russian S-300 long range surface-to-air missile, which Greece has in the inventory. The very same missile type is also operated by e.g. Iran and Syria, and therefore poses a real threat to Israel, in case military operations against those countries should be carried out. Israel takes every opportunity to train the suppression of such threats, while of course offering the HAF valuable combat experience in exchange.
2017 Participants
The 2017 edition of INIOHOS was planned in detail between February 28 and March 10, 2017 by the so called White Staff or White Cell, made up by staff of all Air Forces and units involved. All participating aircraft and personnel were then deployed to Andravida between March 20 and 24, to allow a timely launch of the actual exercise on Monday, March 27. A total of around 1000 missions were flown till April 6, when the exercise officially concluded.
Hellenic AF units deploying F-16 aircraft to Andravida this year were 335 Mira from nearby Araxos, 340 and 343 Mira from Souda Bay (Crete), 341 and 347 Mira from Néa Anghialos, while the locally based 338 and 339 Mira took part with their aging F-4E Phantoms. Further, at least two Mirage 2000-5B Mk2 of 331 Mira based at Tanagra were involved as well.
In addition to the HAF units mentioned above, Greek Army helicopter assets such as AH-64 Apache, CH-47 Chinook, NH-90 and UH-1H plus Greek Navy ships were involved in the exercise.
The 2017 edition of INIOHOS saw an increased number of foreign Air Forces participating, with a total of foreign 36 aircraft deploying to Greece.
Besides a single G550 "Nashon-Eitam" (serialled 537), the Israel Air & Space Force (IASF) sent twelve F-16C/D "Barak" to Andravida. Those aircraft belong to Hatzor based Squadrons 101 and 105, bringing the overall total of participating IASF F-16 squadrons over the years to nine. The only Israeli F-16 squadron which has not seen action over Greece is # 115, the aggressor unit. The fact that Israel did send different F-16 units to Greece for every INIOHOS exercise since 2015 is a clear message about how important this exercise has become for the Jewish nation.
After 2016, the US did participate for the second time. While twelve Lakenheath based F-15E Strike Eagles from the 48thFighter Wing were sent to Greece during last year's exercise, the USAF unit deploying this year had a much longer ferry flight, as it's home base is Homestead Air Reserve Base in Florida. From there, twelve F-16C Fighting Falcons of the 482nd Fighter Wing and some 220 USAF Airmen and Support personnel deployed to Greece.
"This exercise gives us the chance to strengthen our bonds with other NATO allies" said Capt. Paul Deveaux, 482nd Maintenance Operations Group officer. "An exercise of the magnitude of INIOHOS 2017 allows Air Force Reservists the ability to quickly deploy to a mission like this, almost like a bare base, and execute effective missions day-in and day-out. After it is all done we can redeploy home with the same effectiveness it took to get us here."
"This experience gives us the feel for a deployment," said Staff Sgt. Jordan Anthony, 482nd Maintenance Squadron crewchief. "It gives us a chance to improve flexibility with things we may or may not have and the opportunity to work in an environment we're not used to."
The Italian AF did particpate for the first time and sent four AMX aircraft and one Joint Traffic Air Controllers group (JTAC) to Andravida.
Although not a member of NATO, the United Arab Emirates and some other Gulf States are considered coalition  partners of Western nations, as some of the threats in that region are the same as e.g. Israel has. This leads to some interesting training constellations, as all of a sudden, Arab and Israeli Air Forces train together at times, despite that fact that not many Arab nations have diplomatic relations with Israel, the UAE included. The United Arab Emirates Air Force did send 6 of its 55 single seat F-16E (Block 60) 'Desert Falcon' from Al Dhafra to Andravida, and therefore brought the number of participating nations to five.
Concept of INIOHOS
The purpose of the exercise is to maximize proactive readiness by providing a realistic training in an environment simulating a combination of ground- and airborne threats, applying modern tactics and allowing the free exchange of ideas. Further, the survivability of aircraft crews of the participating air forces gets a big focus.
The main purpose of the exercise is the training of personnel in the design and implementation of mixed formations across the full spectrum of air operations. It runs on a 24 hour basis, in a realistic and at the same time challenging and demanding environment, following standards of exercises like the Tactical Leadership Program (TLP), Red Flag and others.
The fact that e.g. Israel only sent F-16's to INIOHOS so far shows that the main focus of the exercise to be, at least so far, attacking strategic ground targets and thus elimination such threats. This was also the main goal of this year's exercise, which took place within the Flight Information Region (FIR) of Athens.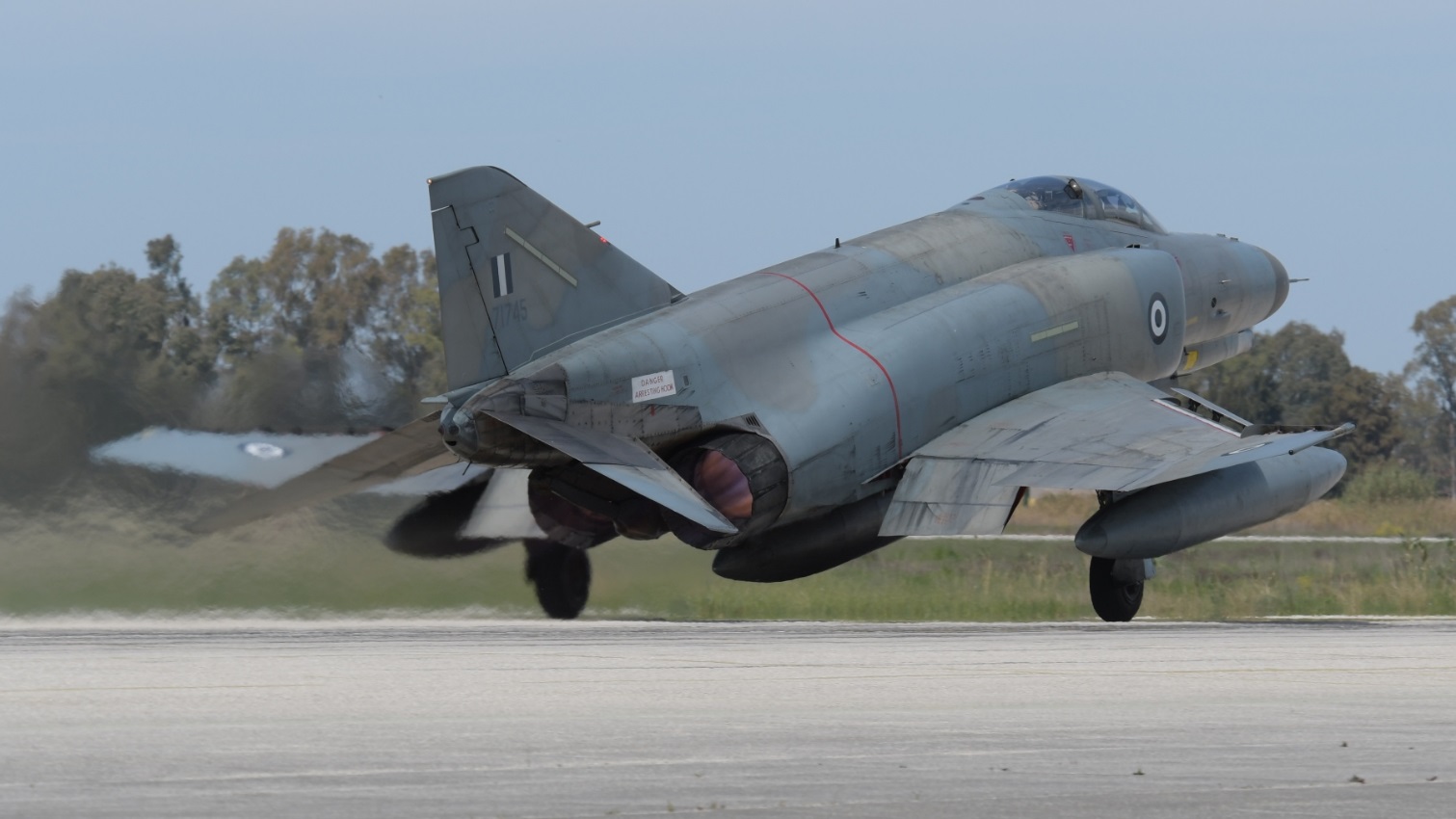 The types of missions performed by the aircraft crews included suppression of enemy air defense (SEAD), Defensive and Offensive Counter Air (DCA / OCA) operations, Close Air Support (CAS) and attacking strategic ground targets like bridges, enemy air bases, tanks and the like. Further, attacking enemy naval forces and defending high value Airborne Assets (HVAA) like e.g. AWACS aircraft were trained as well. Last but not least Combat Search and Rescue (CSAR) Operations did round up the training syllabus.
An essential part of the exercise is the use of Joint Traffic Air Controllers (JTAC), with each participating air force sending several each. They work along each other, directing and coordinating the air crews and thus further shaping the skills of all involved.
The geographic location of Andravida AB allows all those flight missions to be trained within an acceptable distance from the base. Low level flights over the Mediterranean Sea further to the west can be flown just as the mountains east to the base give excellent opportunity to training low level flights in narrow valleys.
In 2013, the exercise has been declared as a "single base concept", meaning all participants deploy to and operate out of Andravida AB, making the planning, executing and the debriefing process much more effective and efficient. The only exception are the Greek Army and Navy assets plus the NATO E-3 Sentry, which operate out of their home bases.
The future
Nobody knows what the future will bring. It is, however, extremely wise of Greece, Israel and its allied partners to follow the motto of INIOHOS: "Act with Awareness". To do so, one needs to know potential threats, consider the best counter measures and equipment and then carry out trainings accordingly. Although such trainings are no guarantee to succeed in case of confrontation, it drastically reduces the chances of failures.
Armynow.net reported that while INIOHOS 2017 was taking place, two Turkish F-4 and two F-16 entered FIR Athens in the afternoon of March 28, 2017. An indication that tensions in that part of southern Europe remain high and that multilateral exercises like INIOHOS are justified and needed, so that countries can act with awareness and determination if challenged. Both Greece and Israel are fully aware that strong and well trained Air and Ground forces are critical to keep peace and protect citizens from harm as good as possible. It will therefore be interesting to see what role and shape future INIOHOS exercises will take.
The author would like to thank the Public Affairs Office of the Hellenic AF in Athens, specially LtCol Ioannis Tsitoumis and his team plus Lt Col (Pilot) Ioannis Angelis of Combat Wing 117 and his team for the kind assistance in making the visit to Andravida and this article possible.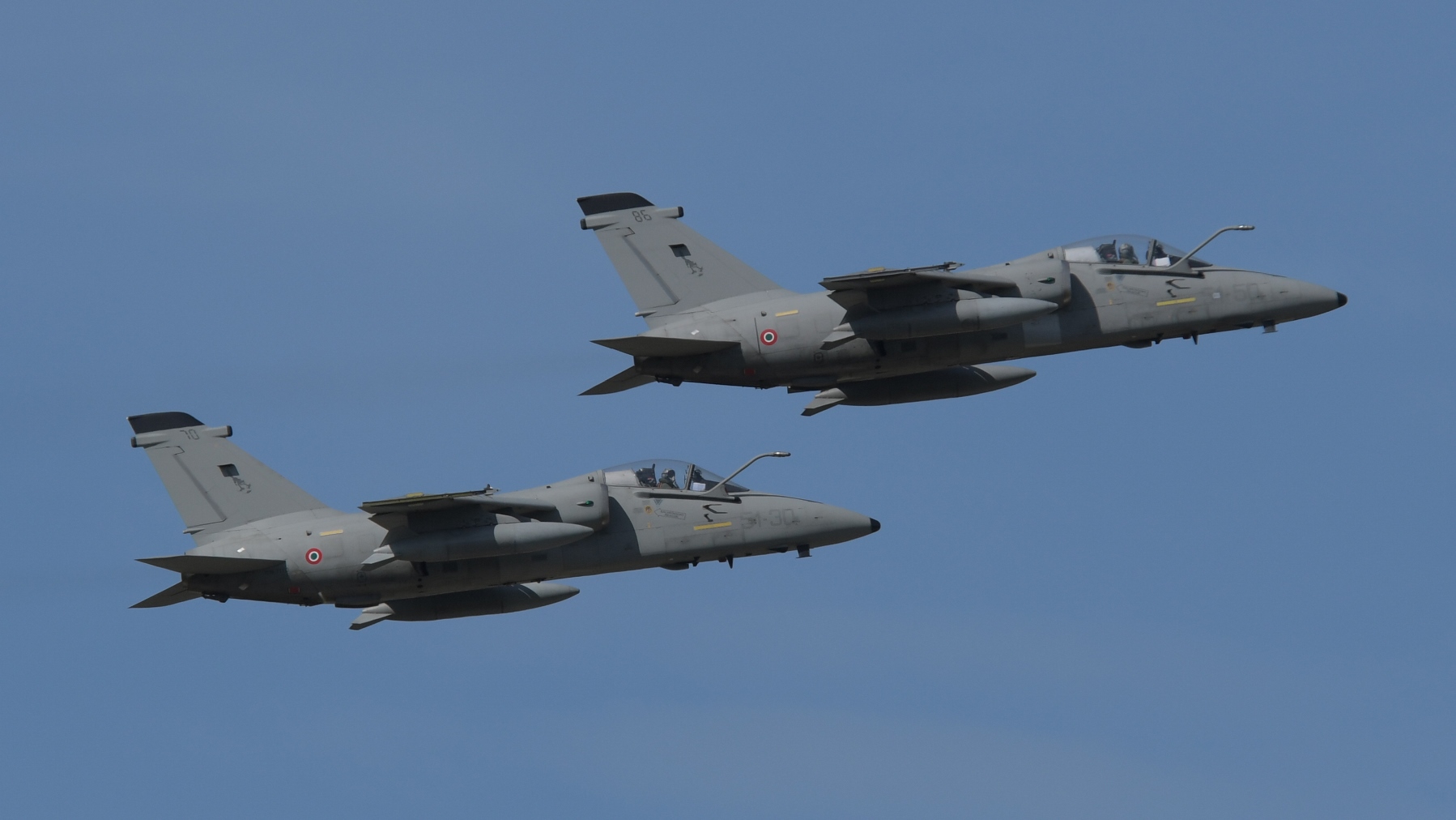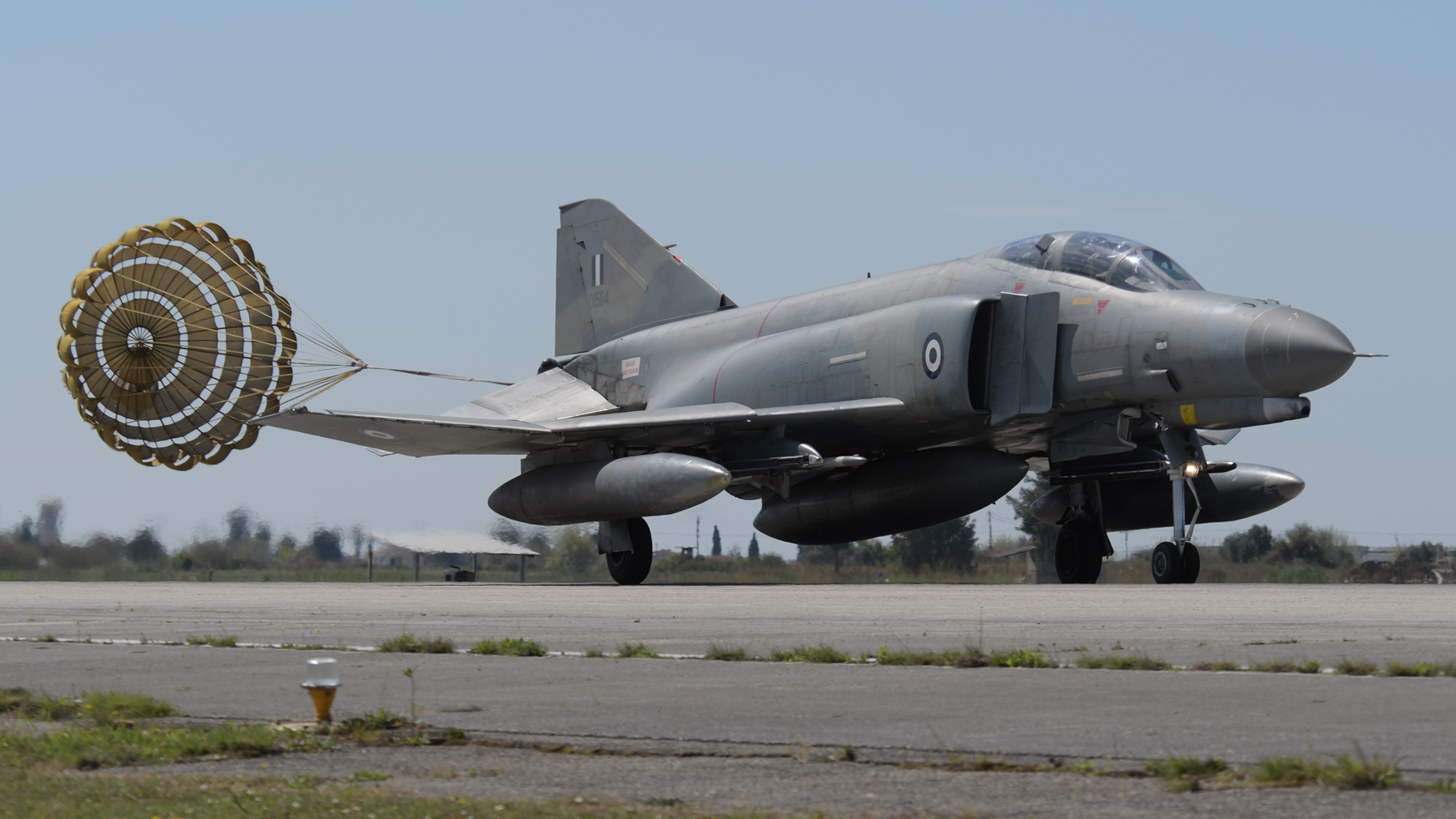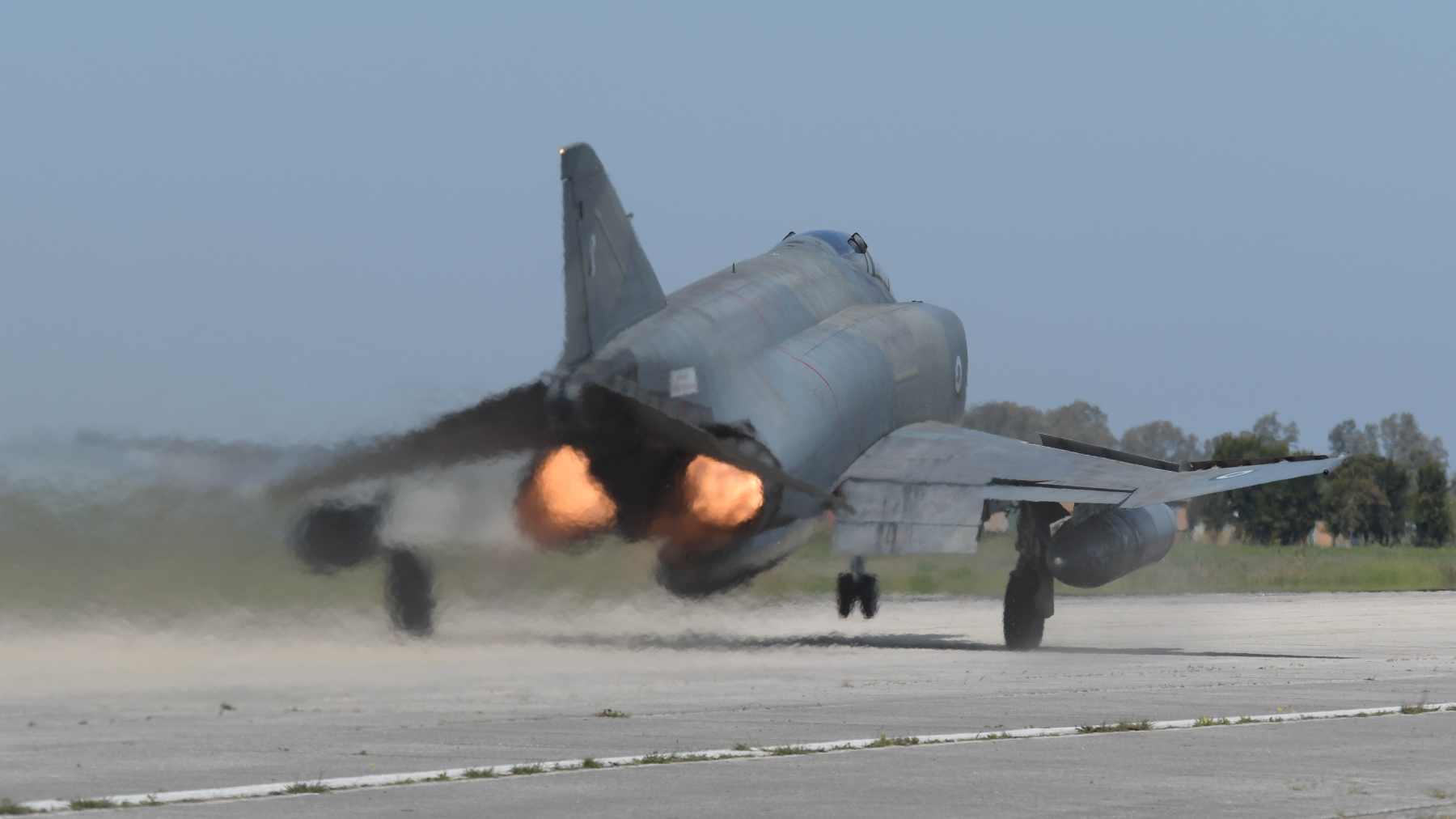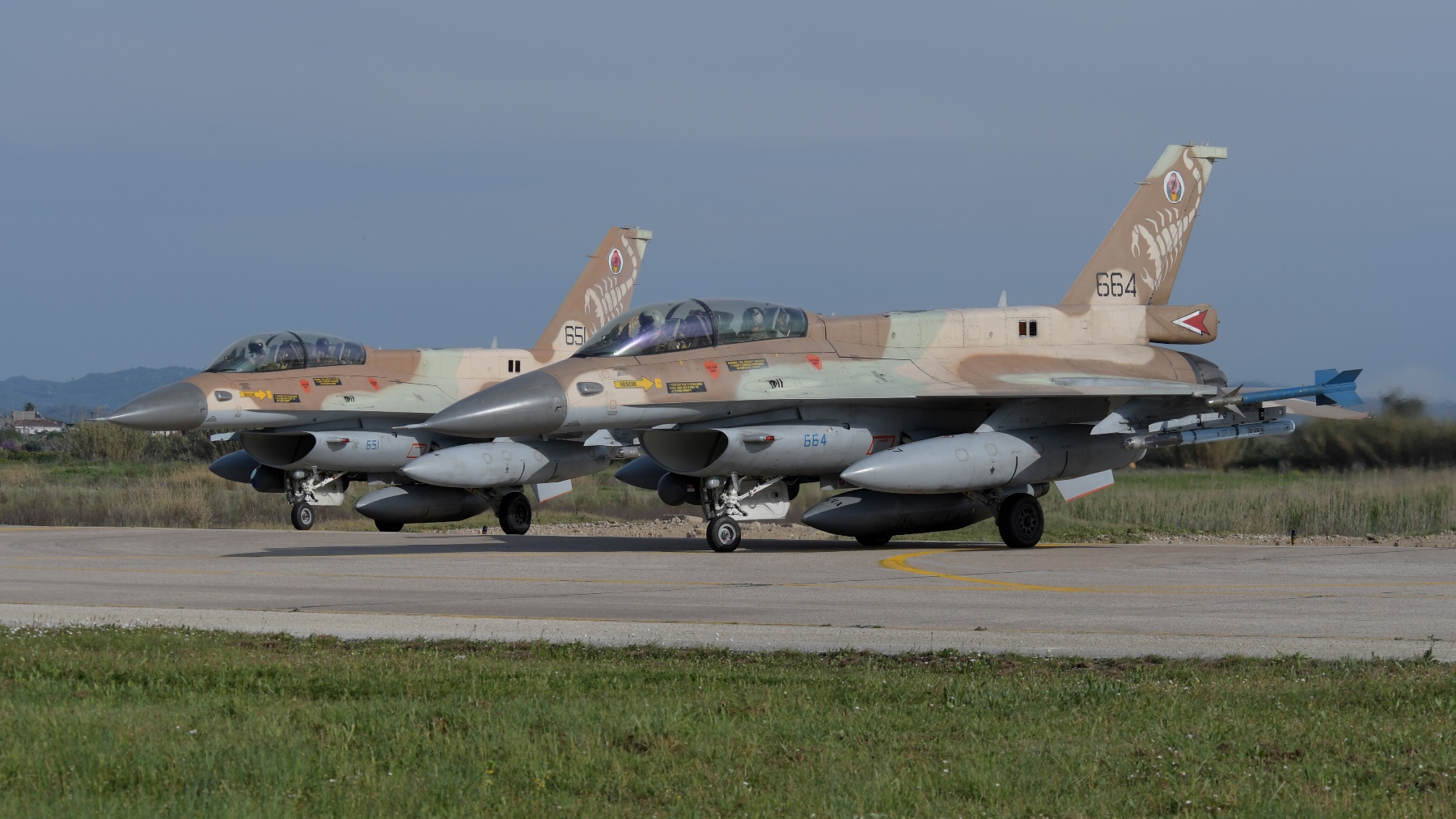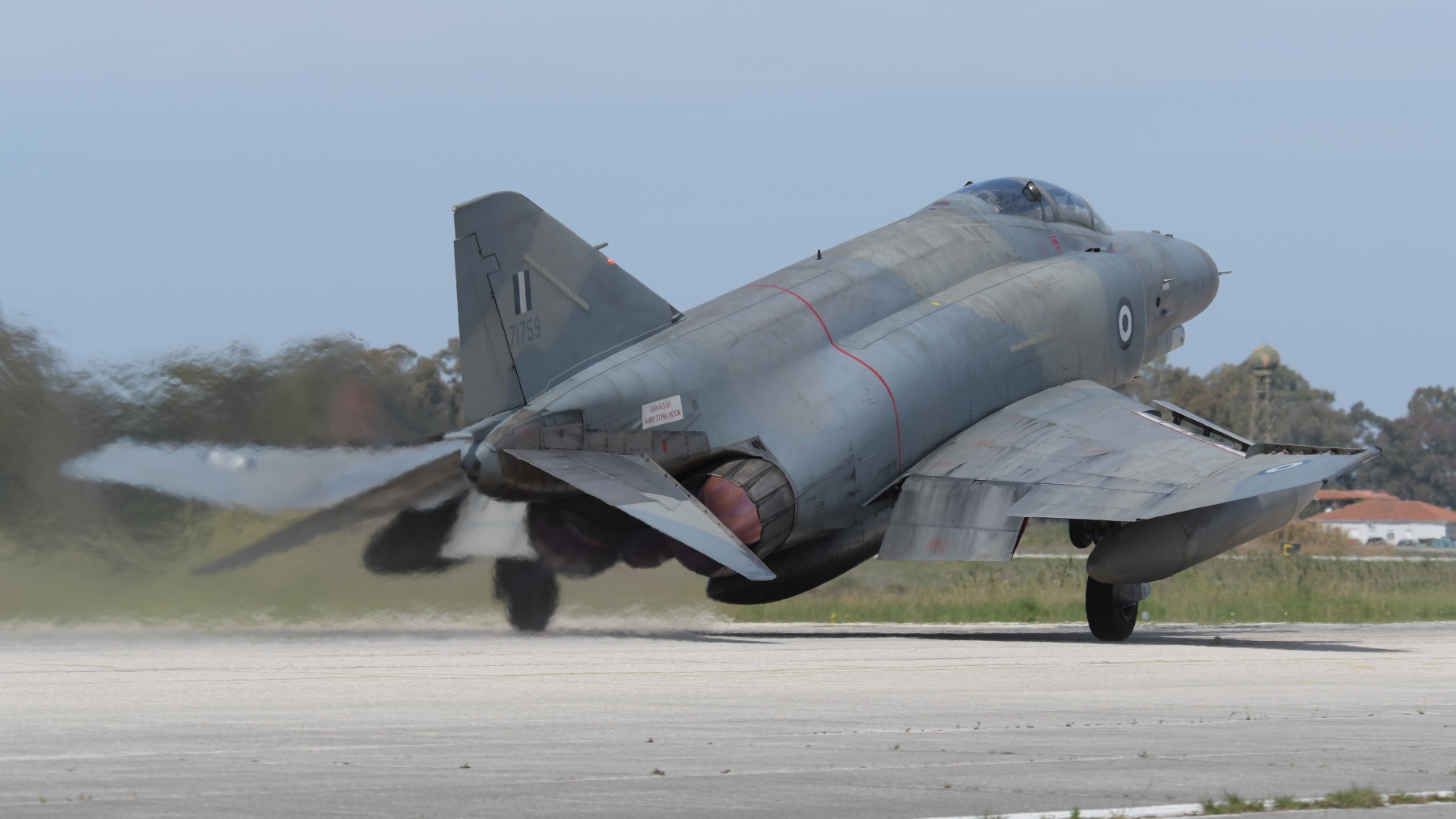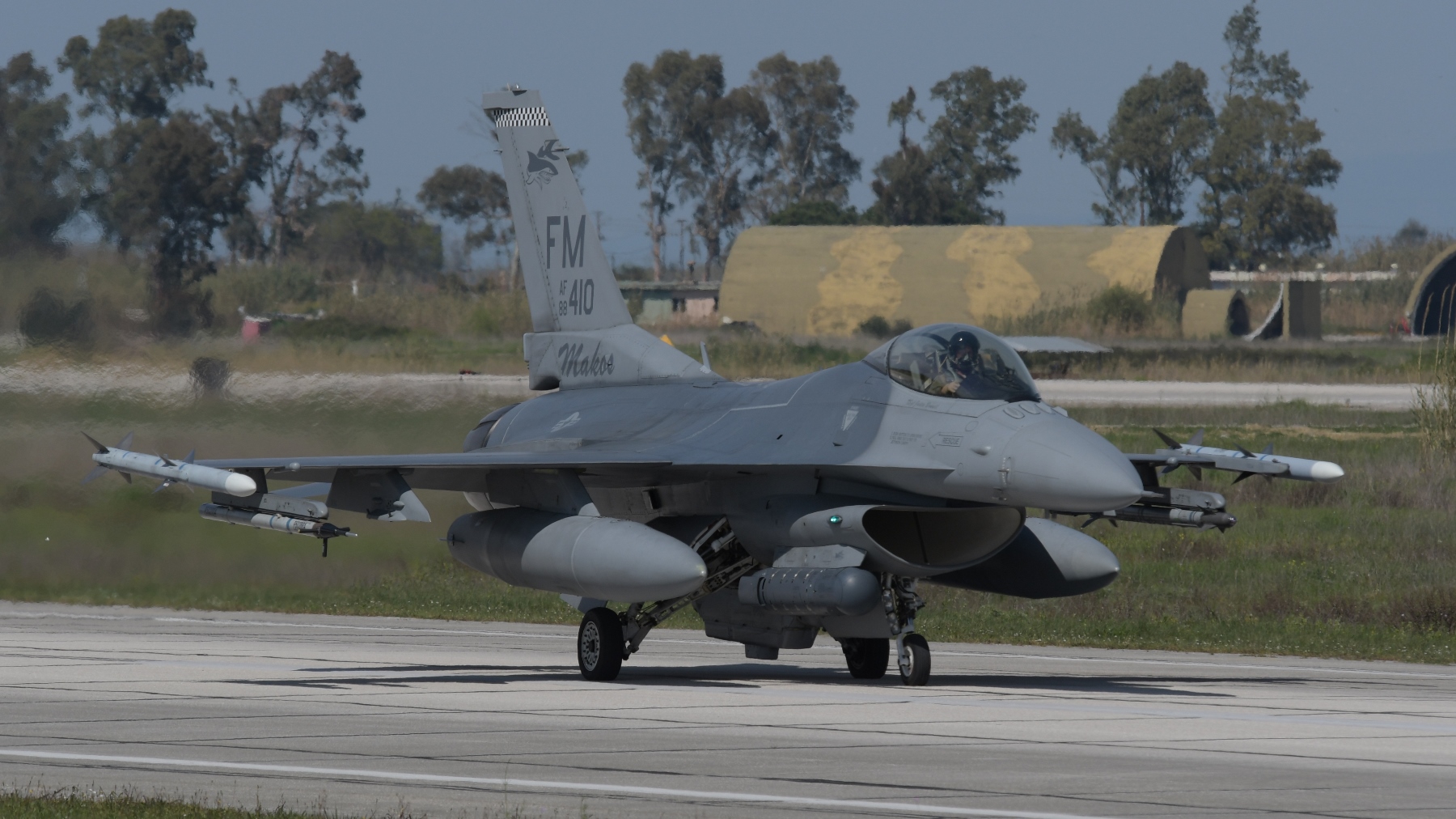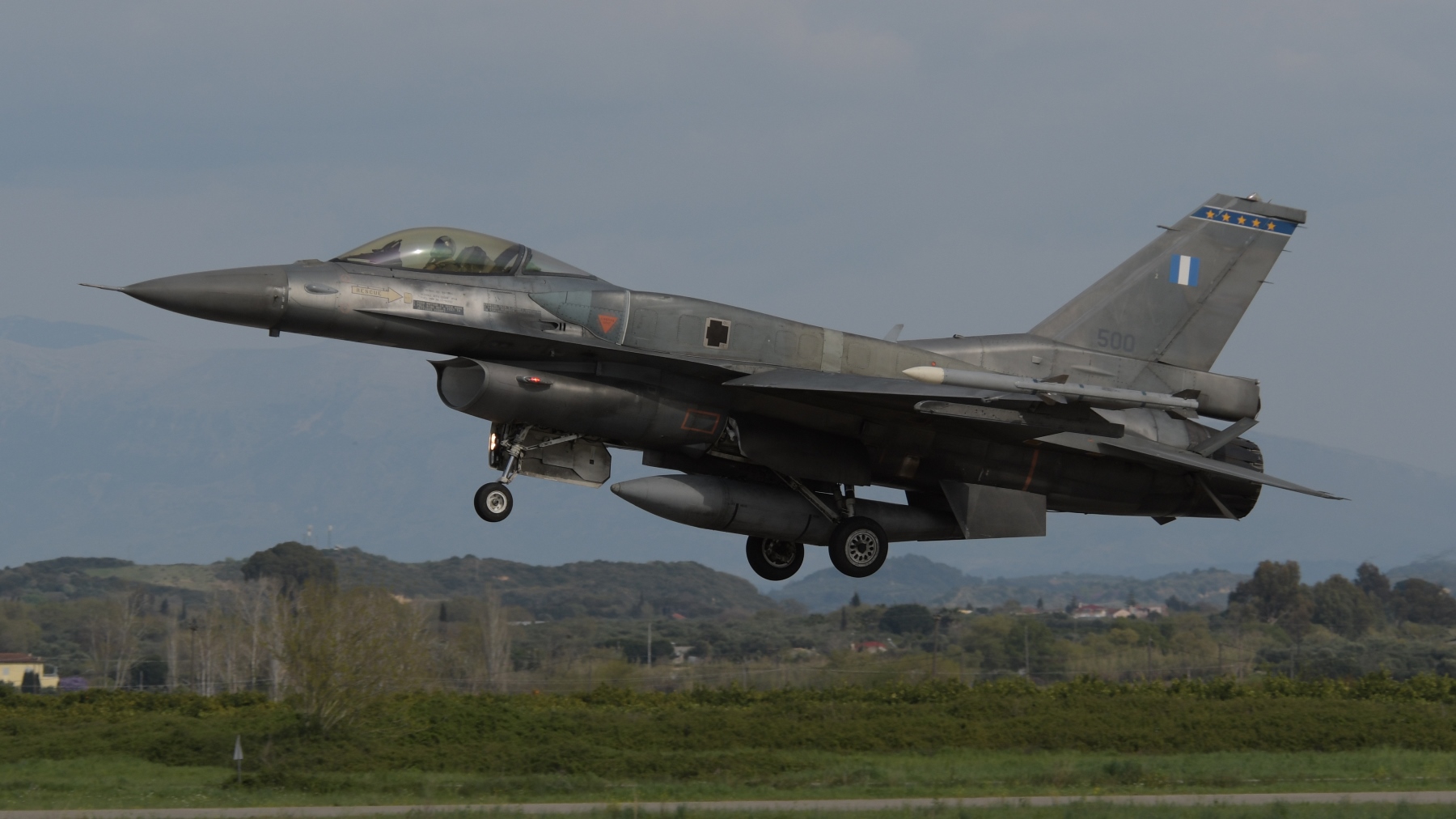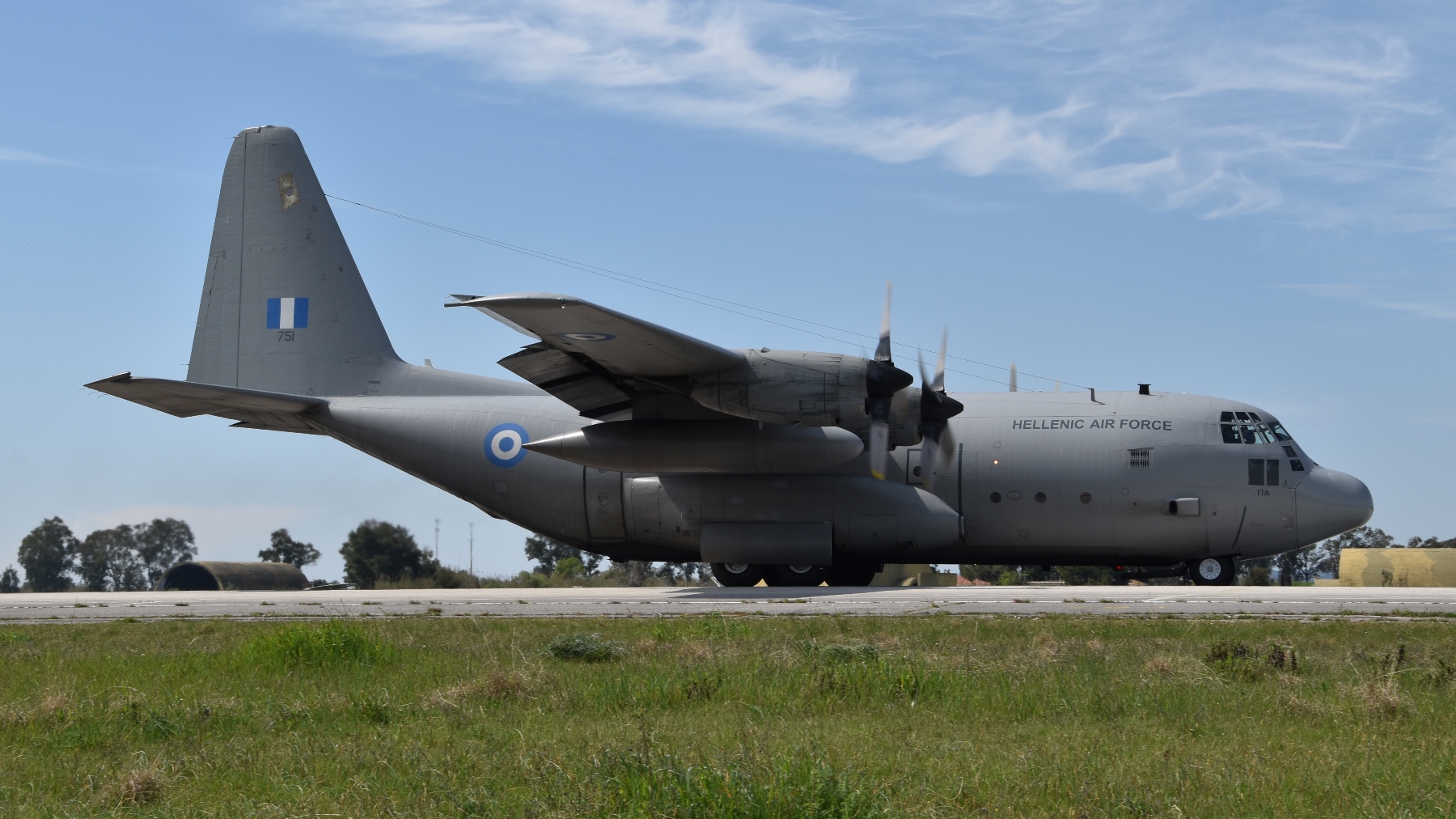 Click on an image below to page or swipe through the gallery: