VIDEO: USAF's 90th Fighter Squadron
"Dicemen" return to Australia
U.S. Airforce F-22A Raptors from the 90th Fighter Squadron partake in Talisman Sabre 2019
Report and images by Jaryd Stock
LEAD IMAGE: U.S. Air Force photo by Staff Sgt. Kyle Johnson
August 6, 2019
Talisman Sabre will be remembered for a number of high-end combat capable assets.
For the first time in the history of the exercise the F-22 Raptor made its debut with the 90th Fighter Squadron from Joint Base Elmendorf-Richardson Air force base, near Anchorage in Alaska, deploy to Royal Australian Airforce Base Amberley.
The F-22 deployment was a part of the Enhanced Air Cooperation (EAC) activity for Exercise Talisman Sabre 2019.
The aim of Enhanced Air Cooperation is to strengthen the ability of Australia and the United States airforces to work together as well as regional partners, in the interests of regional stability and security.
RAAF Group Captain Stephen "Chapps" Chappell, current Officer in Command of the RAAF's Air Combat Group's 82 Wing, and Commander of the Amberley based Australian-US task unit for the exercise, said training with the stealth fighter aircraft honed Australian fifth-generation integration and provided valuable training.
"Talisman Sabre builds on the regular exercises we do at Amberley, in the United States and the key training programs and exchanges with USAF and US Navy that we use to develop our tactics, techniques and procedures," Group Captain Chappell said.
"Integration with the fifth-generation platforms like F-22 and F-35 are key to how we will do our job both now and in the future."
"We train with Raptors annually, and this is a continuation of the journey and the ongoing pursuit and maintenance of full air combat integration."
"For Talisman Sabre, we will be focusing on how we operate and train on our F/A-18 Classic Hornet, F/A-18F Super Hornet, EA-18G Growler and E-7A Wedgetail in the same theatre as this advanced F-22 Raptor stealth fighter jet."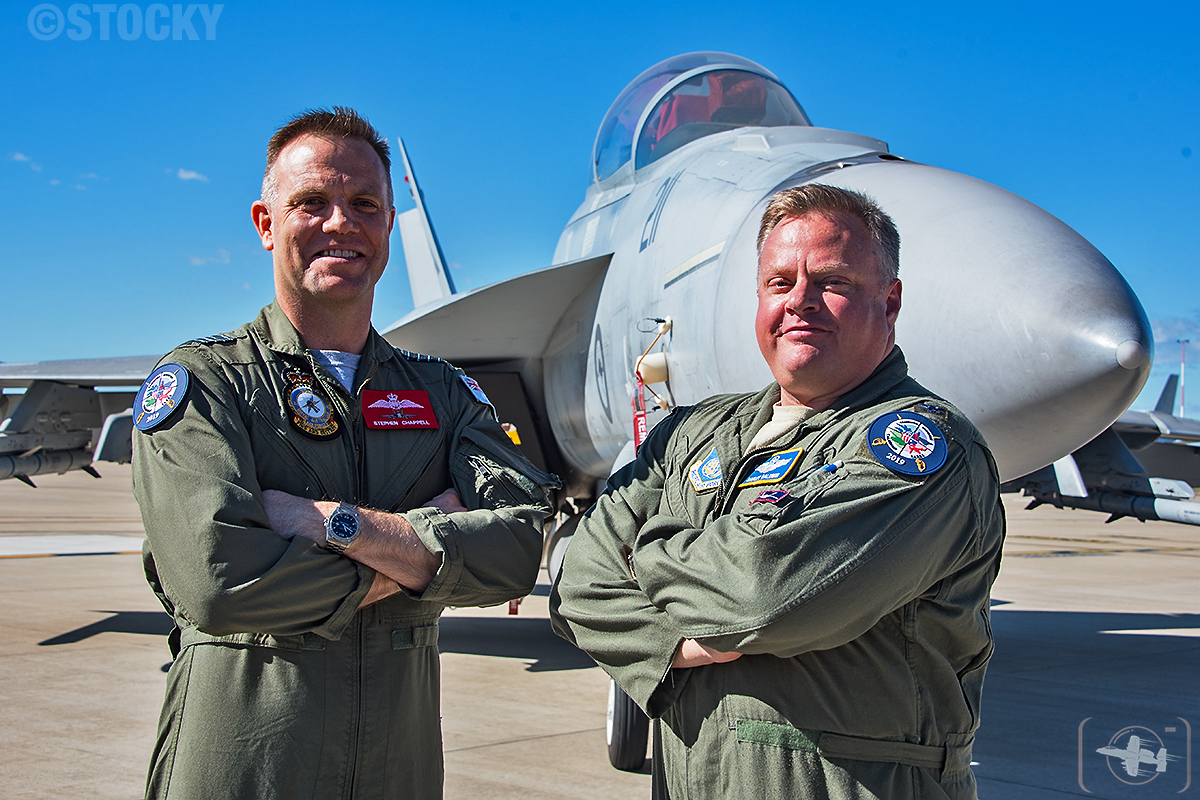 It is this high end warfare that the Royal Australian Airforce and its allied counterparts want to gain competency in, to in effect go into a fight and always come out on top. And the only way that competency can be attain is for the military aviation units to continually hone their skills in training together.
Colonel Brian "Barley" Baldwin, Amberley USAF Group Commander, 13th Expeditionary Air Force said his personnel were looking forward to the opportunity to exercise in Australia.
"Exercises and training opportunities like Talisman Sabre 19 foster stronger relationships and increase interoperability with our Australian allies, as well as enable our aircrew and support personnel to become familiar with conducting operations out of Royal Australian air bases," Colonel Baldwin said.
"I am excited for the 90th Fighter Squadron to return to Queensland where the squadron first established its long term relationship in with the Australians in 1942."
"During Talisman Sabre 2019, RAAF and USAF Airmen will train for high-end, modern combat as we continue to build upon our 70-plus year relationship."
The 90thFS connection with Australia and the RAAF goes back to beginning of 1942 when B-25 Mitchell's were stationed at RAAF Base Amberley before training in Townsville in their lead up to deploy to Papa New Guinea to begin their defence of Australia in the threat of invasion from Japanese.
Since that time the vital importance of an Australian exchange pilot with the United States Airforce and in particular the 90th FS has been an important way for the RAAF and the USAF to retain interoperability between the two air forces.
To highlight the importance of the exchange program was the RAAF's 3 Squadron (SQN) operating the 5th Generation F-35A Lightning II which is conducting its first pilot transition course in Australia, at RAAF Base Williamtown.
The RAAF's first two pilots on this transition course completed their first flight in the RAAF's F-35A. One of the pilots was a former RAAF exchange pilot to the 90thFS Squadron Leader (SQNLDR) William "Grads" Grady.
"The F-35A training is unique in that there is no two-seat variant to aid airborne instruction," SQNLDR Grady said.
"As a result, we do comparatively more simulator training before flying for the first time. It has been an intensive few months, but I'm happy to say the training is first class,"
Commanding Officer 3SQN , Wing Commander Darren "Clarey" Clare, said the 15 July flights marked an important milestone in the F-35A's introduction to service.
"Being able to watch the launch of the first two Australian-trained pilots on their first flight was a proud moment," WGCDR Clare said.
The introduction of a Fifth-Generation aircraft and all of its new systems has been highly complex for 3 Squadron and having SQNLDR Grady's expertise already having operated and flown a 5th generation platform in the F-22 Raptor with the 90thFS and bringing that knowledge with him, although the F-35 is a different platform to the F-22, to add that knowledge and expertise to the team at 3 Squadron, cannot be underestimated.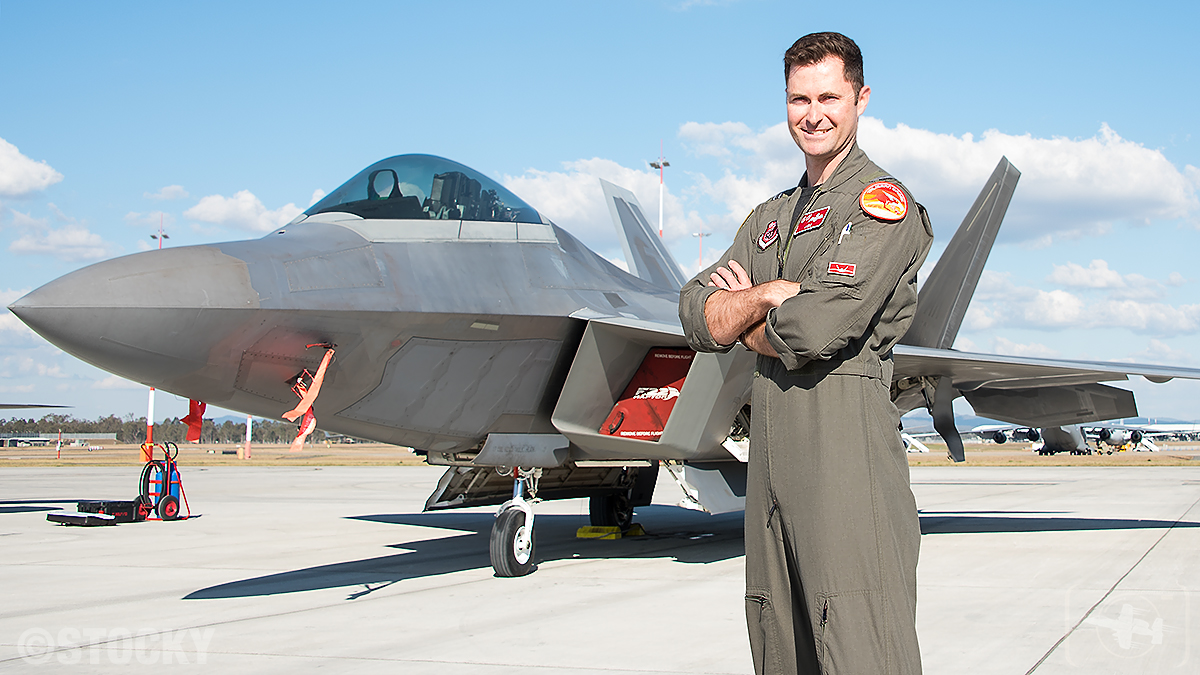 Current RAAF exchange pilot to the 90thFS Flight Lieutenant Paul "Ando" Anderton states what was involved for the 90thFS to reply to Amberley, and what an honour it is for him to continue that lineage of exchange pilots from the RAAF to the 90thFS.
"From a tactical standpoint and getting the squadron ready to deploy for the exercise, we've put a fair bit of effort into training the squadron up to deploy and fit in to an exercise like Talisman Sabre and fulfil the role of the F-22 in a large force employment."
On the history of the Australian fighter pilot exchange program FLTLT Anderton states, "it's a proud moment for me as an Australian to fly an F-22 Raptor from the 90th here at Amberley with a whole bunch of Australian assets, and fulfil our role and work on integration as a coalition. So these moments where I do see familiar faces I am just so proud to be here."
Talisman Sabre 19 provided the ideal platform for the USAF and RAAF to integrate air and sea operations to train for the high-end fight. Although the U.S. Air Force and U.S. Navy train together in many other exercises in the region, this iteration of Talisman Sabre was unique because it allowed the combined and joint forces to focus on countering a denied air and maritime environment.
Col Baldwin finished by saying that, "Going forward, in future Talisman Sabre iterations, we intend to further the progress made here by advancing the interoperability between combined air force and navy capabilities to ensure we can collectively access any denied space."
The 90th's deployment to Amberley surely does help in regards to gaining knowledge for future Enhanced Air Corporation exercises. But, as stated before, that Talisman Sabre is a high end war fighting exercise that is to bring the USAF and RAAF together to work together in the future exercises and potential combat zones anywhere around the world.