BACK to BLACK!
Royal Australian Air Force releases participants list for this years Pitch Black exercise in August.
Article: Jaryd Stock
Images: Jaryd Stock, Ryan Imeson
Exercise Pitch Black will once again return to the Top End this year, with Australian and international military aircraft training over the Northern Territory from 19 August until 8 September.
This exercise is the Royal Australian Air Force's (RAAF) most significant International Engagement activity, with forces participating from a wide range of partner and allied nations, with the aim of developing and enhancing military relationships at all levels.
This year, up to 15 nations from around the globe will participate. Air Commander Australia, Air Vice-Marshal (AVM) Darren Goldie said exercises such as Pitch Black were pivotal in strengthening our regional partnerships and improving interoperability between nations.
"We are pleased that we are able to conduct the exercise this year and would like to thank the Northern Territory community for their interest and tremendous support.
For the first time Japan (F-2), Germany (Typhoon), Royal Air Force (KC.2 Voyager) and Republic of Korea (KC-30) will be participating in the exercise although ROK did announce earlier in the year that KF-16's will be participating in the exercise as well. Also notable returnee to the exercise will be the French Air Force returning with Rafale fighter jets which was a welcomed addition to the 2018 integration of the exercise, and the Su-30MKI from the Indian Air Force will return.
Notably though there are some nations that have been apart of the rich history of Pitch Black exercises previously but not participating, with Malaysia and Thailand not coming down to Australia for the 2022 iteration of the exercise.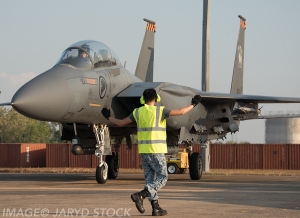 PARTICIPANT LIST (Subject to Change)
RAAF Base Darwin

Country

Participant

Australia:

EA-18G Growler

F-35A Lightning II

KC-30A Multi-Role Tanker Transport

France:

Rafale

Germany:

Typhoon

Multi-Role Tanker Transport

India:

SU-30MKI

Indonesia:

F-16A

Japan:

F-2

Singapore:

F-15SG

Multi-Role Tanker Transport

F-16

UK:

Multi-Role Tanker Transport

USAF:

F-15C

RAAF Base Tindal

Country

Participant

Australia:

E-7A Wedgetail

F-35A Lightning II

EWTS

Hawk 127 Lead-In Fighter

USMC:

F-35B

France:

CASA 235

RAAF Base Amberley

Country

Participant

Australia:

KC-30A Multi-Role Tanker Transport

ROK:

Multi-Role Tanker Transport

France:

Multi-Role Tanker Transport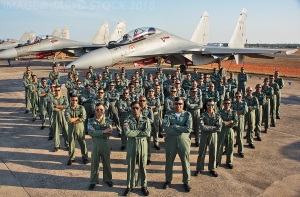 "Exercises such as Pitch Black provide important training opportunities in a multi-nation coalition environment and are important for ensuring Air Force remains ready to respond, whenever the Australian Government requires."
Exercise Pitch Black is a biennial three week multi-national large force employment exercise conducted primarily from RAAF Base Darwin and RAAF Base Tindal. RAAF Base Amberley will also be included in the exercise this year.
Activities like this, recognise Australia's strong relationships and the high value we place on regional security and fostering closer ties throughout the Indo-Pacific region.
The exercise will include day and night flying involving approximately 100 participating aircraft.
Free buses from Darwin Showground to RAAF Base Darwin, the Pitch Black Open Day is a free community event and is a perfect opportunity to get up close and personal with the local and international military aircraft and vehicles. It is also a rare opportunity to meet the crews and personnel who fly and operate these machines.
The Open Day will also include food stalls, rides, military working dog displays, Air Force band performance, interactive exhibits and activities.
Pitch Black 2022 flypast and handling display
Date:           Thursday 25 August 2022
Time:           Approximately 5 – 6.30pm – To be confirmed
Location:    Mindil Beach, Darwin
(Subject to operational availability)
Pitch Black 2022 Open Day
Date:           Saturday 27 August 2022
Time:           9.00 am – 4.00 pm
Location:    RAAF Base Darwin