Atlantic Trident 2017

Coalition Integration With Latest Gen Fighters
Report and photos (unless noted) by Isaac Lebowitz
May 20, 2017

The Atlantic Trident 2017 exercise was held at Joint Base Langley Eustis in Hampton Virginia from April 12 to 28. This joint training exercise featured the US Air Force, the Royal Air Force, and the French Armee d'laire. The exercise was hosted by the 1st Fighter Wing and focused on air operations in a highly contested battlespace with complex simulated adversary scenarios. The goal being enhanced interoperability through combined aerial campaigns.
Atlantic Trident first began in December 2015, with Eurofighter Typhoons from the UK and French Dassault Rafales flying alongside F-22s at Langley. The inaugural effort focused more on deploying the aircraft, and on how they could bed down and operate at a new base. This time around, however, the aircraft built on that knowledge base and immediately jumped into training. The F-35 Lightning II participated for the first time in the 2017 exercise.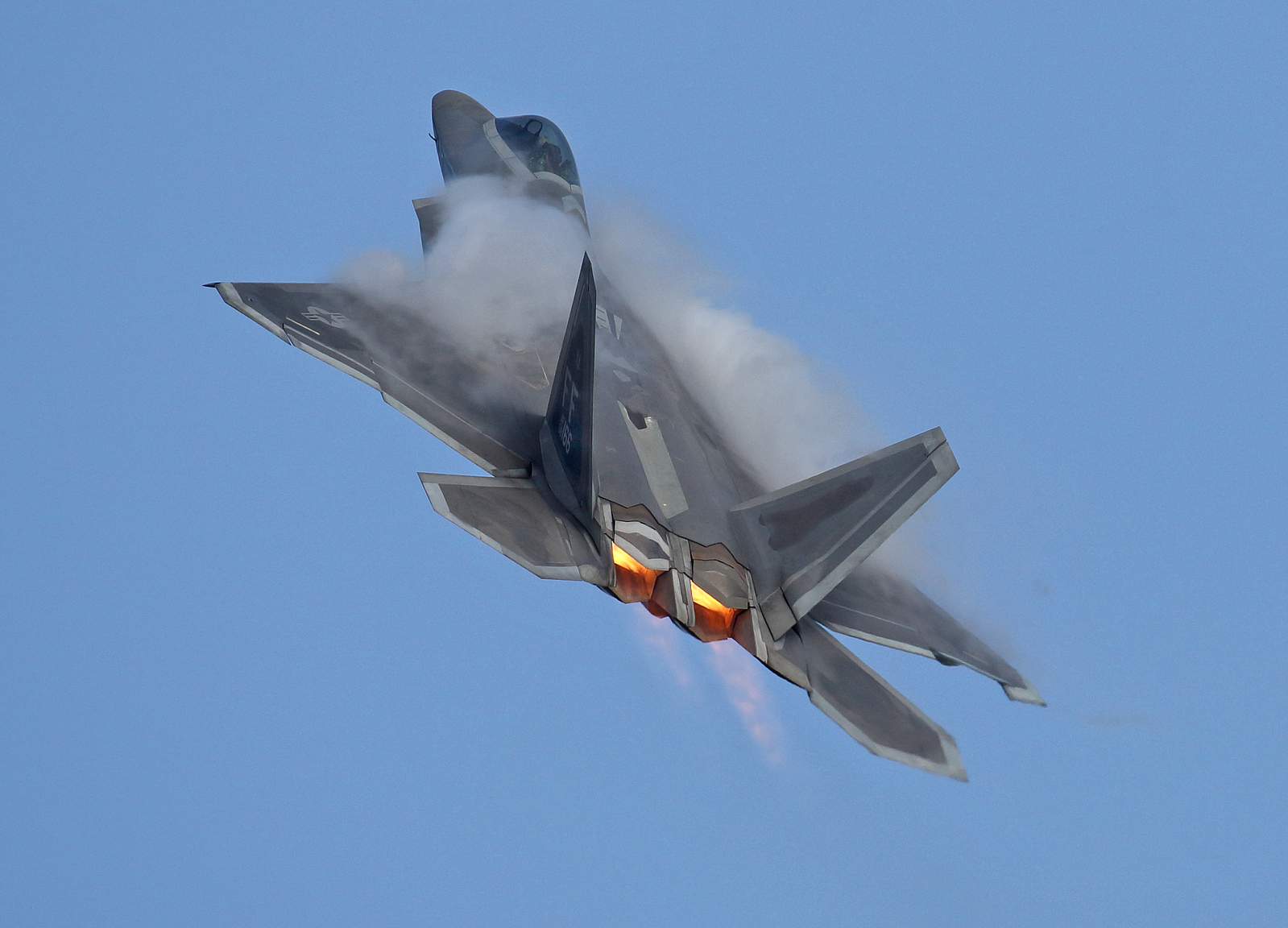 While various exercises are held with allied and partner nations throughout the world, this exercise is one of the first to focus on greater integration of U.S. Air Force fifth-generation capabilities.
In a US Air Force interview, 1st Fighter Wing Commander Col. Peter Fesler said, "This exercise was designed to encourage the sharing and development of air combat TTPs (tactics, techniques, and procedures) with our French and U.K. partners, against a range of potential threats leveraging U.S. Air Force fifth-generation capabilities. This is not only an opportunity to share the capabilities of the aircraft, pilots, and maintainers between our nations, but to build friendship, trust, and confidence that will improve our interoperability as we go forward."
"Blue Air" which are the friendly forces in this exercise, featured the US Air Force F-22 Raptor and F-35 Lightning II; the RAF Eurofighter Typhoon; and the FAF Dassault Rafale. "Red Air"which are the adversary forces, featured U.S. Air Force F-15E Strike Eagles from Mountain Home Air Force Base and T-38 Talons from Joint Base Langley.
In addition, the U.S. Air Force E-3 Sentry provided command and control support and the KC-10 Extender aircraft from Joint Base McGuire Dix Lakehurst provided airborne refueling support during the exercise. The FAF brought their airborne refueling platform, the Boeing C-135FR.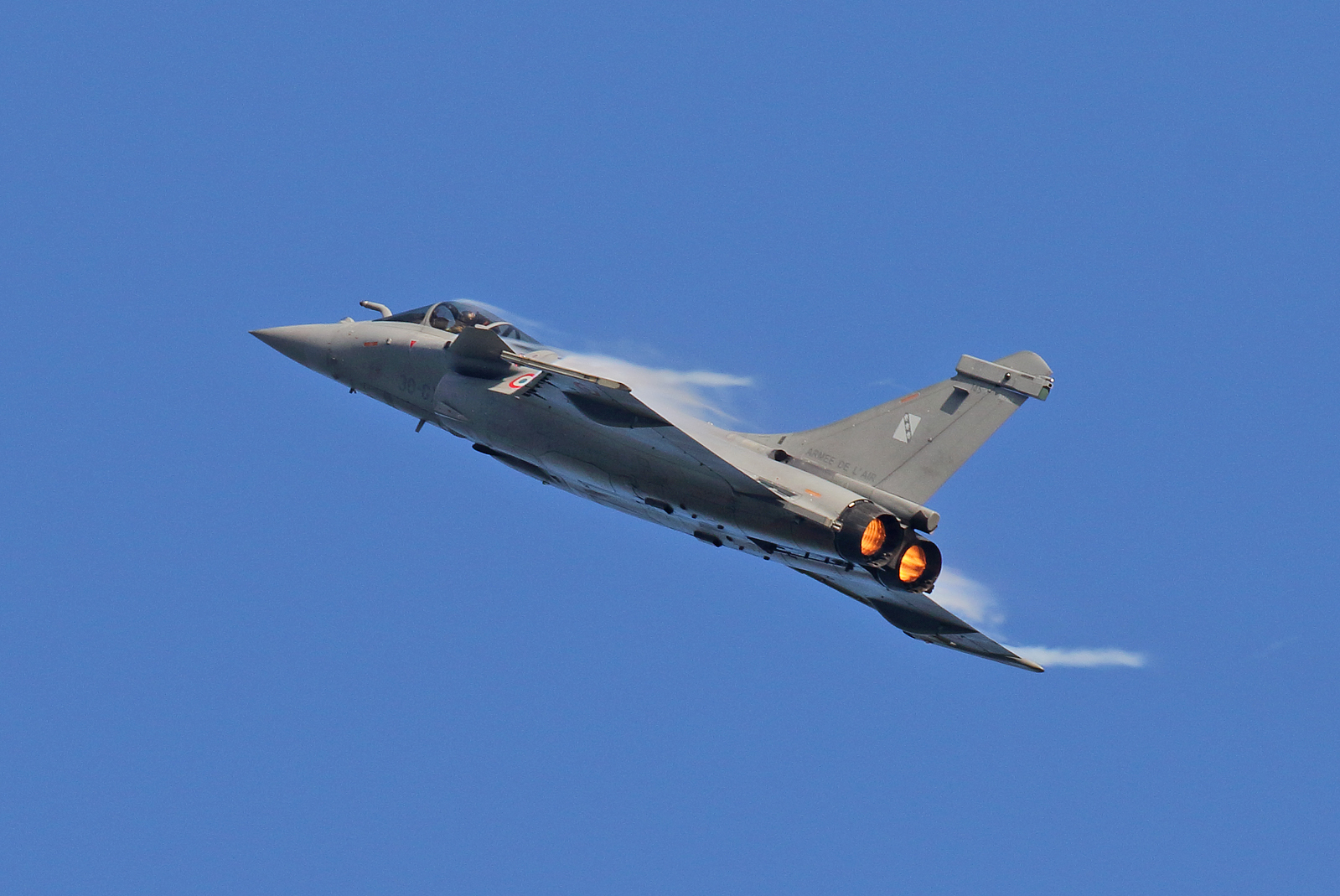 The major goal of this exercise was to allow pilots to fly combat training missions to develop tactics, techniques, and procedures to defeat adversaries around the world. These anti-access/aerial denial missions, or A2AD, utilized U.S. Air Force F-15E Strike Eagle and T-38 Talon pilots as adversaries. The nature of A2AD missions provide a highly-contested environment where adversaries have the upper-hand, creating barriers that limit U.S. and allied efforts.
According to RAF Flight Lieutenant call-sign "HUBBS", (he wasn't authorized to release his first and last names), "The overarching mission for the air force is to learn how to evolve our tactics and to integrate efficiently with the 5th generation fighters like the F22. Inside our missions, how do we do that? Well, we've got complex scenarios that we're planning for flying and debriefing against every day. Those situations are developing, so it starts off reasonably complex and by the end of the week it's a lot harder. There's a mindset shift, if you will – so this week it's been about defensive countermeasures, it's been about defending 'blue land' and next week it's going out as a swing role fighter and striking. So you've got two separate weeks."
When asked how the integration has been with the F-22 and F-35 fighters, he replied, "It's been a real eye opener. We're used to flying with 4th generation planes at home, but having a low observable stealthy 5th gen player in the mix has been surreal. It's meant that we've had to develop our tactics, which is no bad thing. There is a shift in mindset as to how to operate in the battlespace when you have 5th generation [assets] with you."
The Royal Air Force brought 8 Eurofighter Typhoon jets for the exercise and 15 pilots. The missions are all daylight based for this exercise and typically last about 1 1/2 hours. There are simulated bomb drops over the ocean, no live ordnance is used.
The F-35 jets participating in the exercise were brought up from Eglin Air Force Base in Florida. We talked to Lt Col Brad Bashore, who is the Commander of the 58th Fighter Squadron at Eglin AFB. He started by saying, "This is a premier international exercise on the east coast and the premise is to put together international forces to train for fighter integration. And that is 5th generation fighters with 4th generation fighters maximizing our capabilities to project power in combat."
When asked about the integration between the 5th generation fighters and the coalition partners, he said, "Outstanding. Our British and French partner nations have incredible assets in the airframes they brought here and their pilots are well trained. When we get together in a combat environment, and interweave all of our technologies and assets, we're able to affect the battlespace in a great way.
"With the 4th generation fighters and the F-35 specifically, we take all of our sensors and the fused picture that we see, and we communicate that in two ways. The first one is via Link16 which is a digital messaging [network] that allows them to get an accurate picture of the battlespace. The other way is via simple voice, we may be seeing something that they're not, so we'll communicate that there's a factor threat that could be an issue to their flight. Then we'll get their sensors on it to be able to target it or avoid it."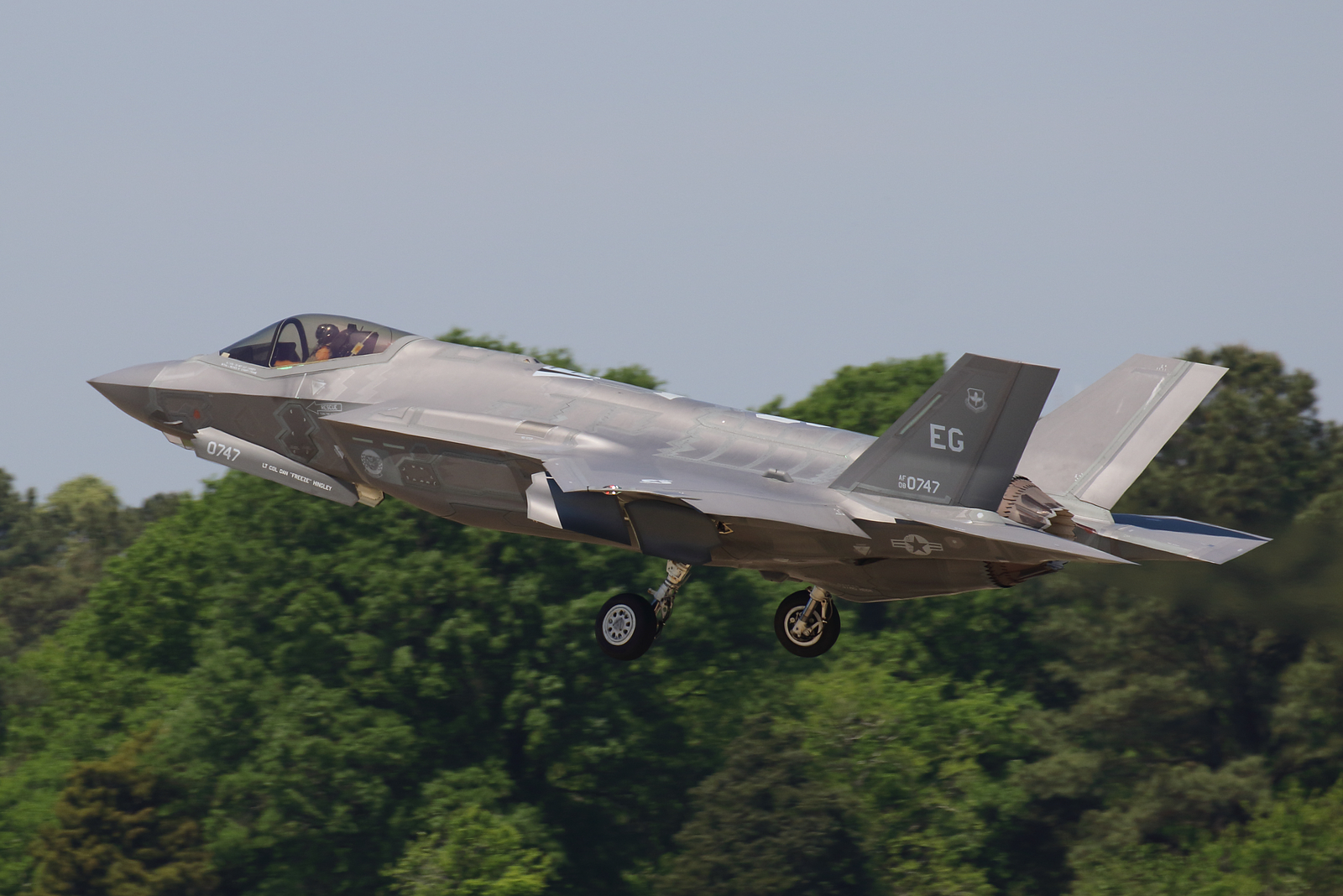 When asked about the structure of the exercise, he replied, "Each week of the exercise is structured differently, so the first week was basic fighter maneuvers and close in combat. The second week was defensive counter air, so we had a target band that the enemy aircraft were trying to bomb, or we had valuable assets that were airborne that they were trying to shoot with their missiles. So we were defending the land from these adversaries. Next week we will be going into enemy territory and dropping weapons to take out targets at the same time, while dealing with enemy aircraft. We call that air interdiction.
"So we've been working on basic integration in a small subset and then gradually making the exercise bigger and more complicated.  All these aircraft have tremendous capabilities, but if we don't plan them and integrate them and understand each other's capabilities and limitations, and use them to their full potential, then we could lose in any combat scenario," Bashore said. "It's more about the human element."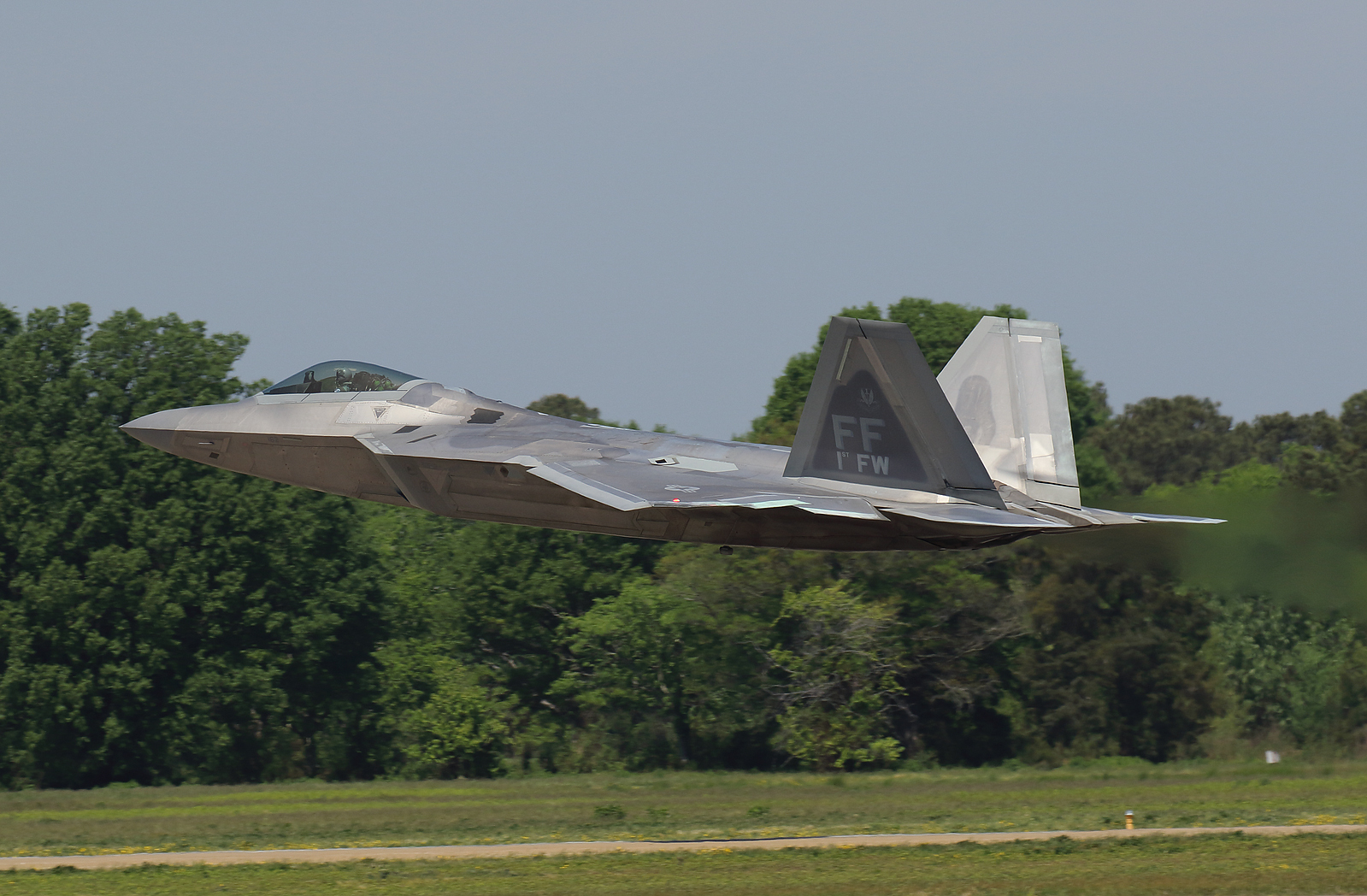 Approximately 225 U.S. Air Force, 175 Royal Air Force and 150 French Air Force service members participated in the exercise.
"We've been side-by-side together, the Brits, the French, and the Americans in air combat," said Col. Fesler. "This exercise is an extension of that. I think this is an opportunity for us to continue to refine our skills, our tactics, techniques and procedures to fight the war that we all know is coming. We don't know where, we don't know when; but we know it's coming, and we've got to be ready to fight together."
World War I Commemoration
Friday April 21st, 2017 marked the 100th anniversary of the US entry into World War I. On this day, the US Air Force and French Air Force performed some demonstrations to commemorate the occasion. The F-22 Raptor demonstration team, the French Rafale team, and the Patrouille de France each performed an aerial display. This event was attended by the Royal Air Force Air Chief Marshal Sir Stephen Hillier, U.S. Air Force Chief of Staff Gen. David Goldfein, and French Air Force Chief of Staff Gen. André Lanata.
While World War I began on July 28, 1914, pitting the Allied powers of France, Great Britain, and Russia against Germany, Austria-Hungary, and the Ottoman Empire—most Americans simply wanted to keep out of the conflict.  The fighting was taking place oceans away, and since the United States was not directly threatened, many Americans felt there was little to gain by entering the war.
By early 1917, changes on the world stage no longer allowed the United States to remain neutral. The Russian Empire was on the verge of collapse, and the Germans, who were desperate after years of war and the English blockade, saw a way to victory. Germany believed unrestricted submarine warfare would defeat Great Britain before the unprepared U.S. armed forces could effectively intervene, and resumed it on February 1, 1917. The Germans also attempted to conspire with Mexico against the United States, and followed that by the sinking of five American merchant ships in March 1917. Already morally supportive of the Allied cause, these German actions outraged the American public. The United States had reached its tipping point.
President Wilson asked Congress for a Declaration of War, and got one on April 6, 1917. Wilson characterized the war he had tried so hard to avoid as a "war to end war" and an endeavor to "make the world safe for democracy."
The United States, France, and the United Kingdom have remained allies and partners, and participated in multiple conflicts together in the ensuing decades.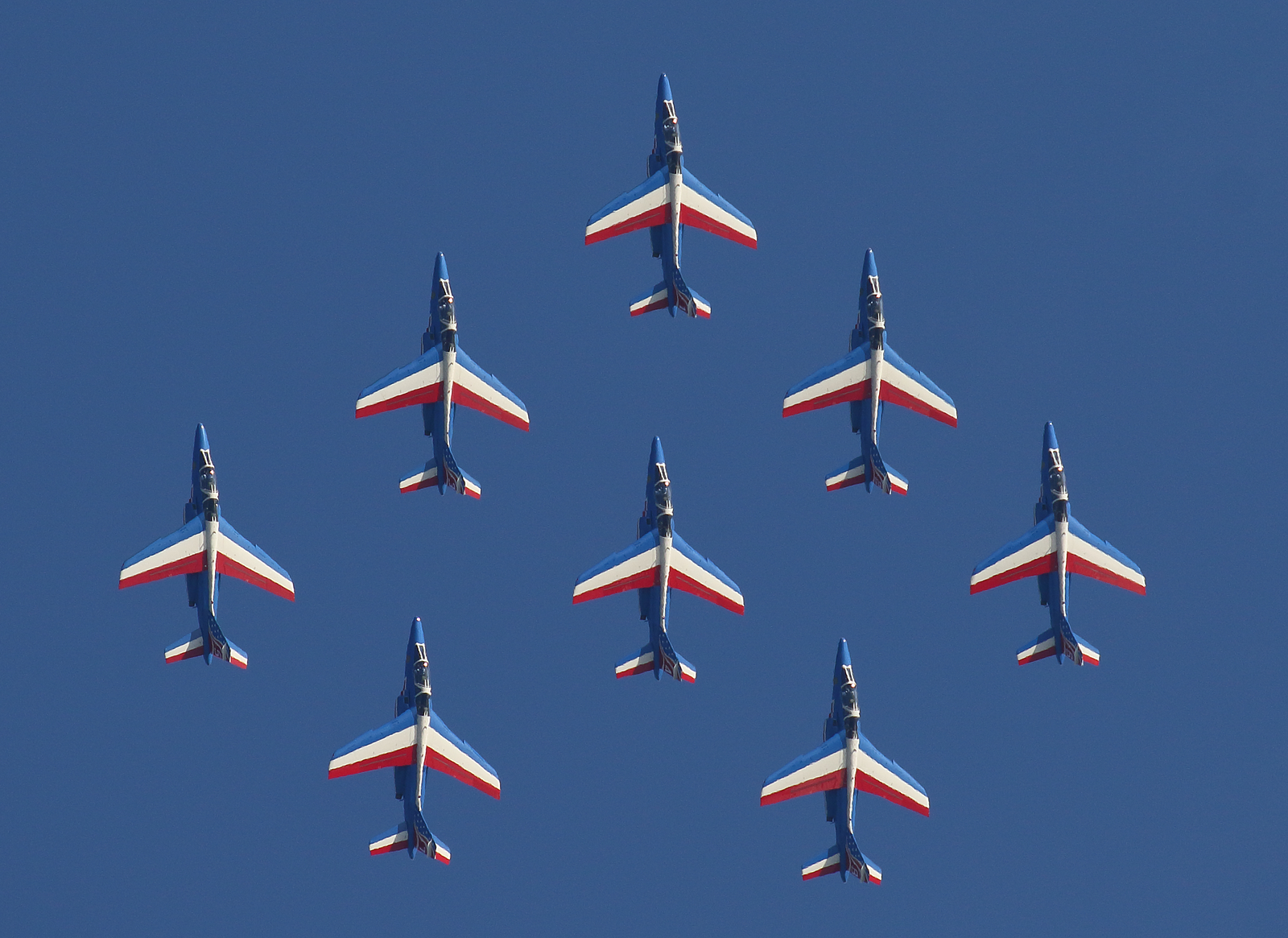 The Patrouille de France was in the middle of a 6 week US tour to commemorate the 100th anniversary of the United States entry into World War I and to reaffirm the historic ties between France and the United States.  It had been 31 years since their last tour of North America, the Patrouille de France performed 12 demonstrations across the US and got to meet and fly with the US Air Force Thunderbird Demonstration Team and the US Navy Blue Angels Demonstration Team.
This operation in North America mobilized more than 70 airmen, pilots, mechanics, support staff, 10 Alphajets, 1 Airbus A400M Atlas, and 25 tons of equipment, demonstrating French Air Force reach capabilities. The ferry flight over to North America included four refueling stops – United Kingdom, Iceland, Greenland, and Canada.
Lieutenant Colonel Gauthier Dewas, commanding officer of the Patrouille De France said, "It's been one month since we arrived in the US and we have flown over New York, Washington, Florida, Kansas City, Maxwell AFB. We visited the western part of the country, San Francisco, Sacramento – we did air shows everywhere. The message we want to send is that we are here of course to commemorate WWI and the US involvement, and we are also here to celebrate that we fought together a century ago, but nowadays we are fighting together against terrorism. The recent Paris attack happened 1 day ago, it is very terrible for the whole country. Therefore, it's so important that we are able to fight together against terrorism and people need to know we are together."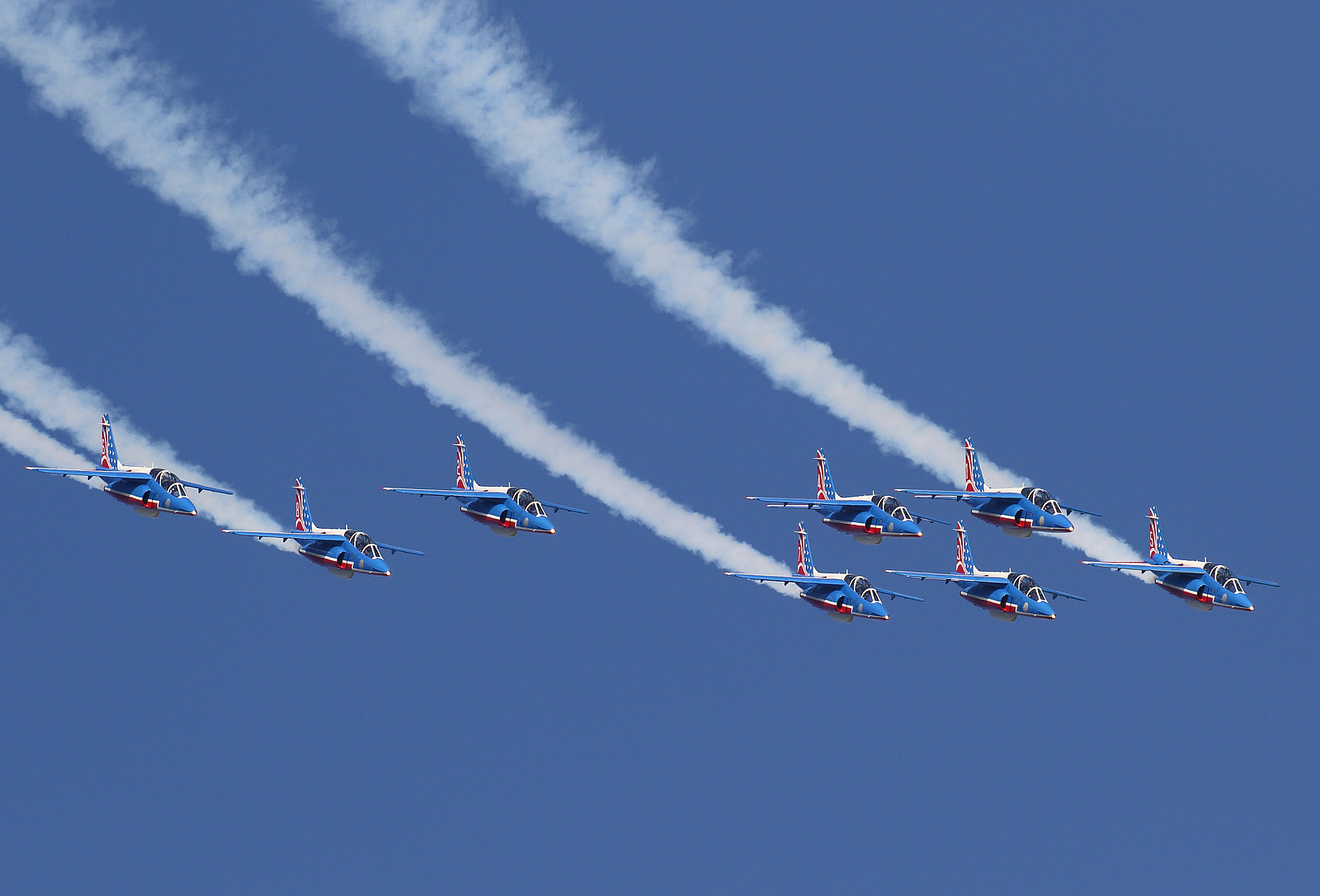 He went on to say, "When we did the displays in Maxwell, Melbourne, and Lakeland etc…  I feel that the American people welcome us as one of theirs and that's been very impressive to me. We flew with the Thunderbirds over Death Valley, we flew with the Blue Angels in Pensacola – it was a dream. It means a lot for us, it was a great meeting.  We shared openly – we flew together, we spent the day together, we exchanged experiences about what it means to be a fighter pilot in France and in America. So it was just a dream."
Tanker Operations
During the third week of the exercise, the fighter jets performed airborne refueling to extend their on station time. The refueling support was provided by the 305th Air Mobility Wing out of Joint Base McGuire Dix Lakehurst in New Jersey. The tankers came from the 2nd and 32nd Air Refueling Squadrons.
The aircraft used were the McDonnell Douglas KC-10 Extender. This jet can carry 340,000 pounds of fuel and offload it to US Air Force and coalition aircraft using both types of connection methods. The US Air Force relies on the boom fueling method where the boom operator flies the boom into the receptacle on the receiving aircraft, makes the connection and transfers the fuel. The coalition aircraft (and US Navy jets) use the hose and drogue system, where the recipient aircraft flies their refueling probe into a basket attached to the tanker, connects and then offloads fuel.
The KC-10's boom operator controls refueling operations through a digital, fly-by wire system. During boom refueling operations, fuel is transferred to the receiver at a maximum rate of 1,100 gallons per minute; the hose and drogue refueling maximum rate is 470 gallons per minute.
APD got to fly on one of the KC-10 refueling flights to witness the refueling process and the coordination and teamwork required to perform this crucial function. No air force could realistically forward deploy without airborne refueling support. In addition, the KC-10 has significant cargo capacity as shown when the F-15E jets were returned to Mountain Home Air Force Base, 73,000 pounds of equipment were transported.
Lead image: A RAF Eurofighter Typhoon being refueled by a USAF KC-10 based out of Joint Base McGuire–Dix–Lakehurst (JB MDL) during Atlantic Trident 2017 | Photo courtesy of: USAF SSgt Evan Bazeley.
Aviation Photography Digest would like to thank Jeffrey Hood from the 633rd Air Base Wing Public Affairs and his team, and Shaun Eagan, TSgt Ian Dean and SrA Lauren Russell of the 87th Air Base Wing Public Affairs for their cooperation and assistance. Thanks also to SSgt Evan Bazeley 305 OSS for the refueling photographs.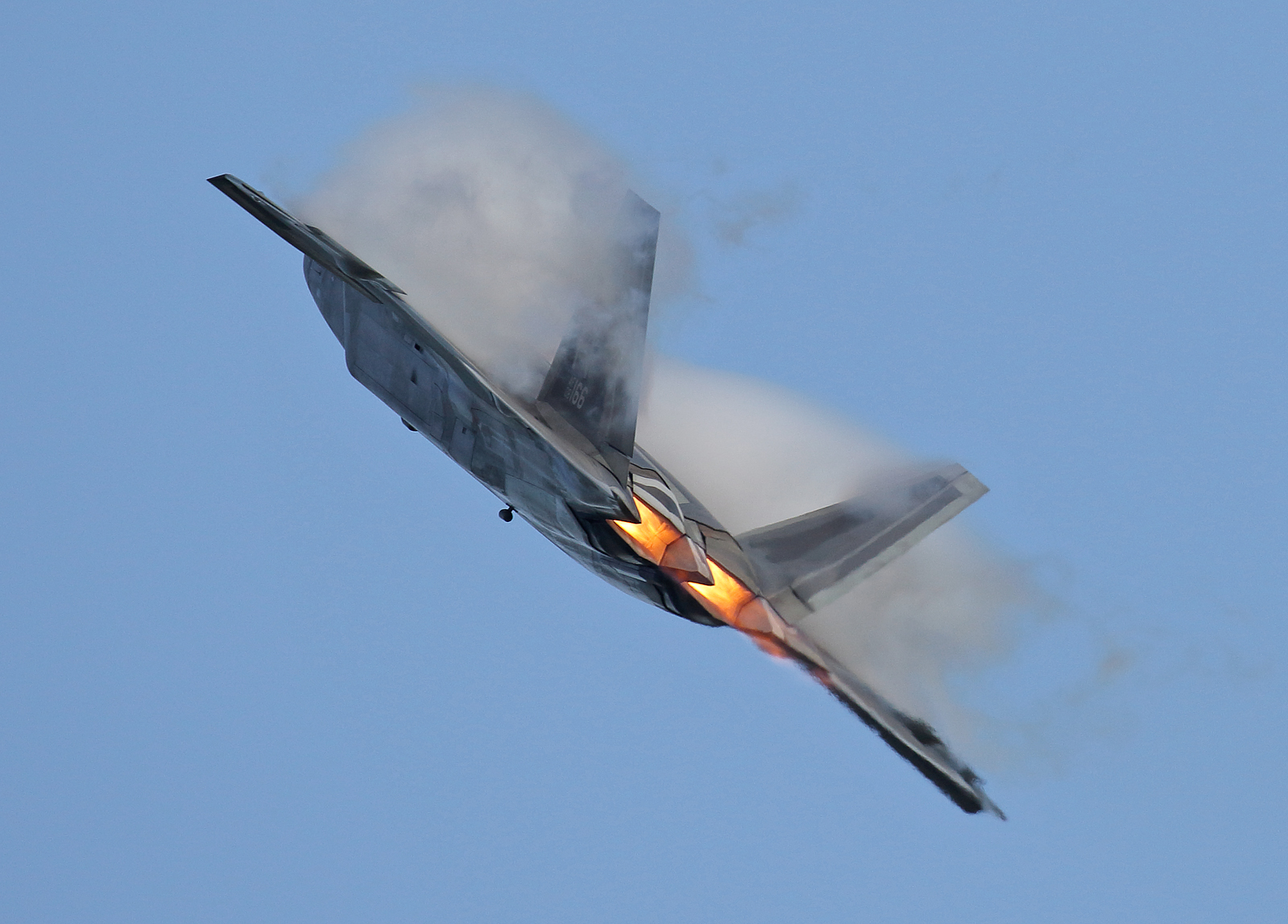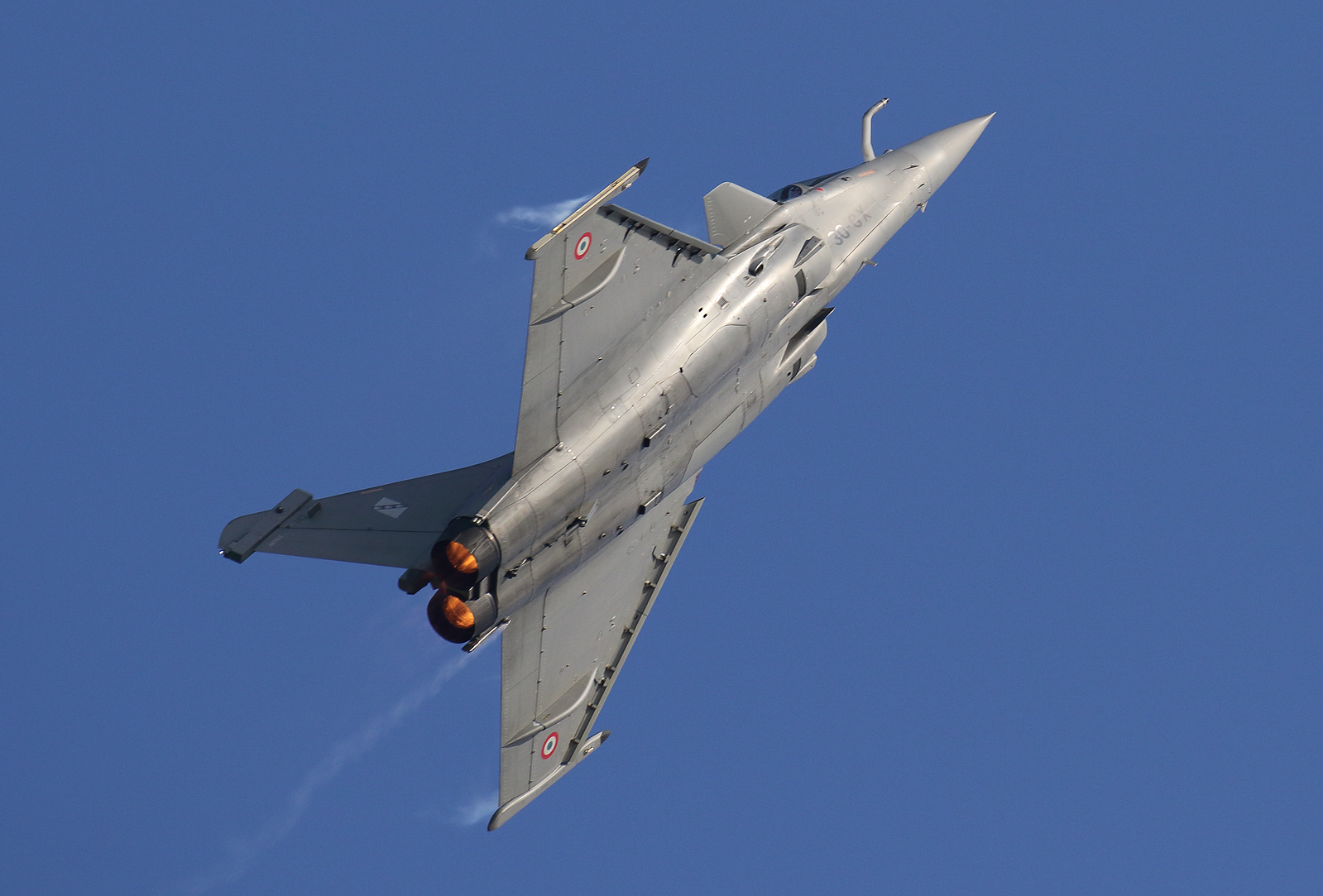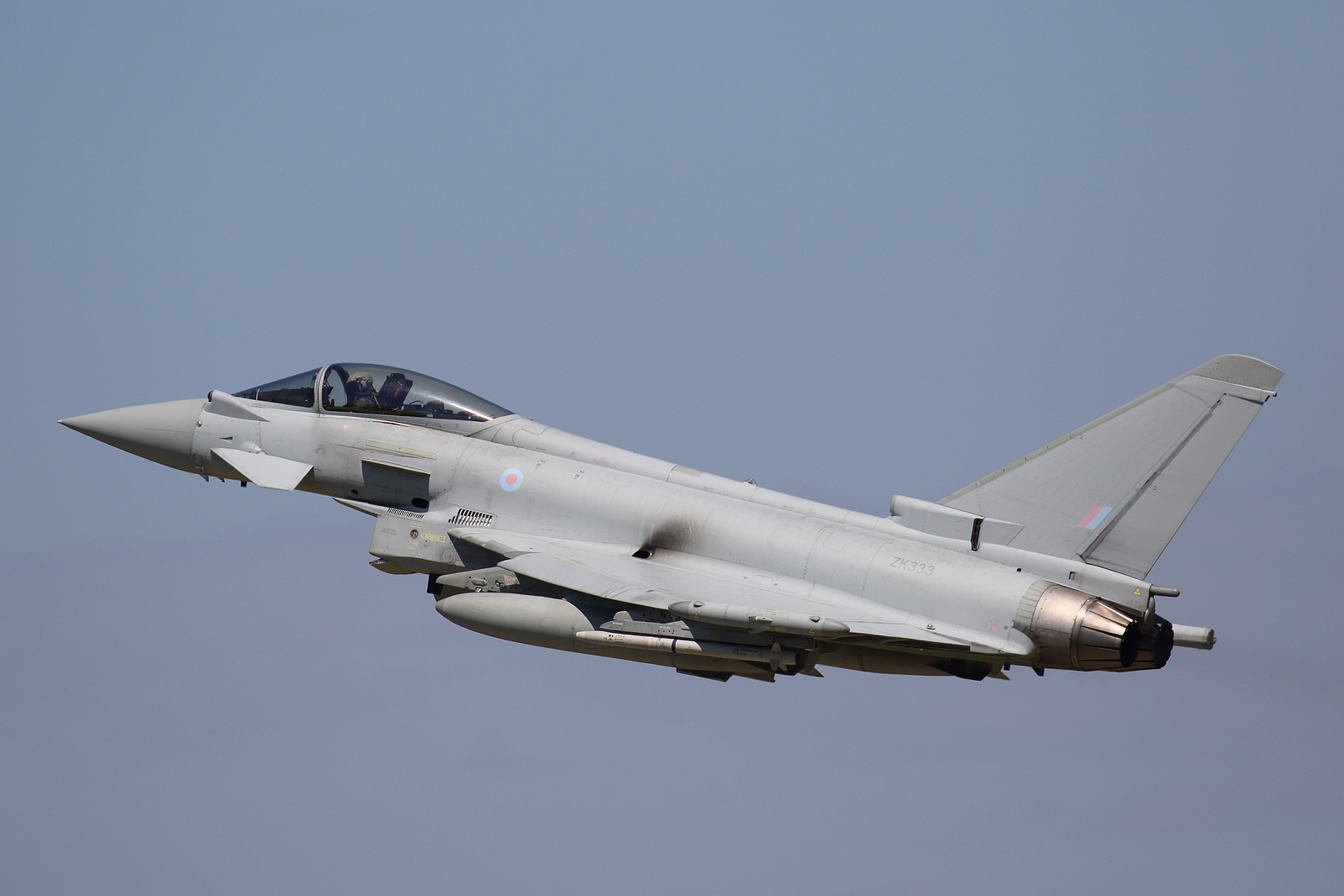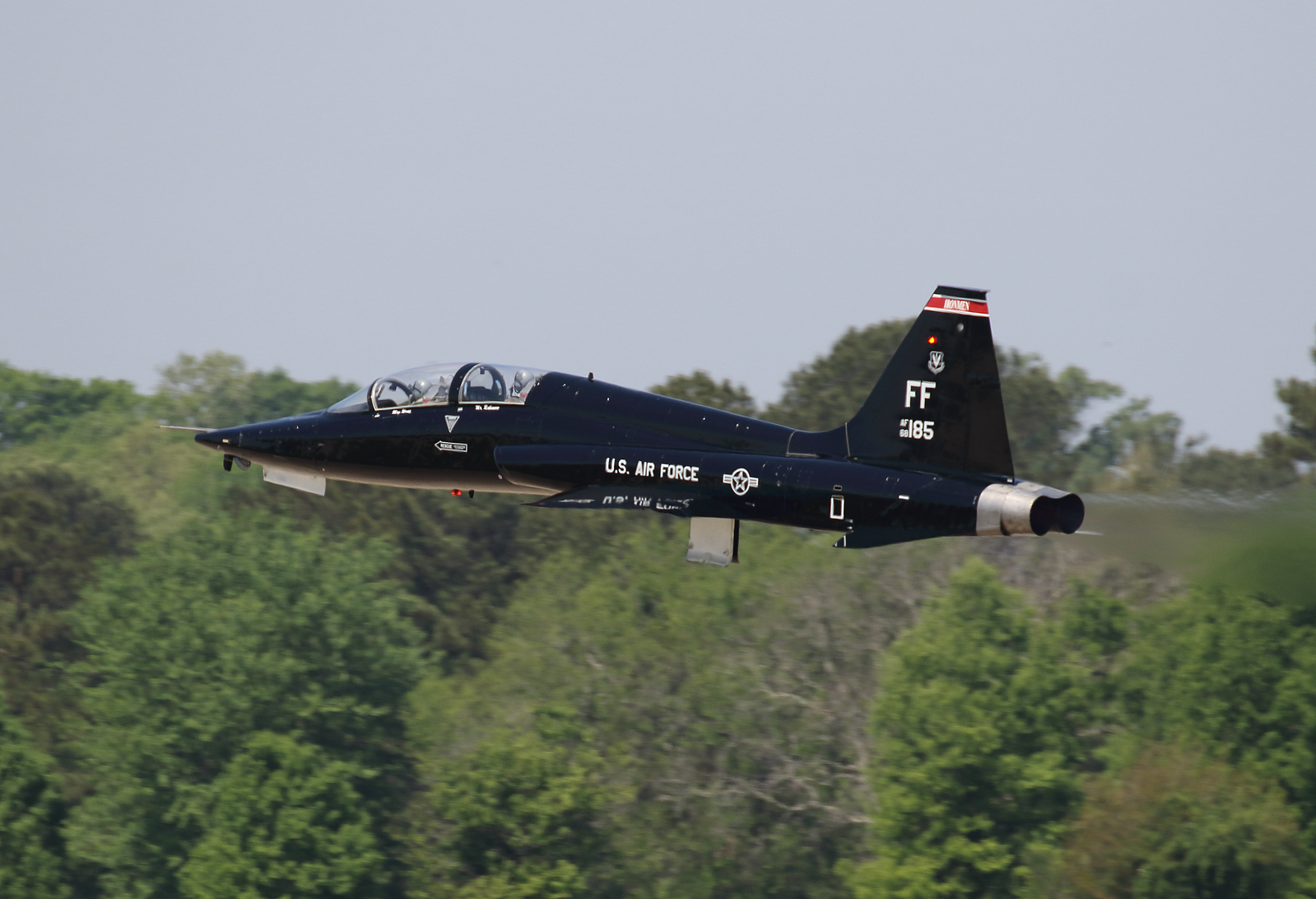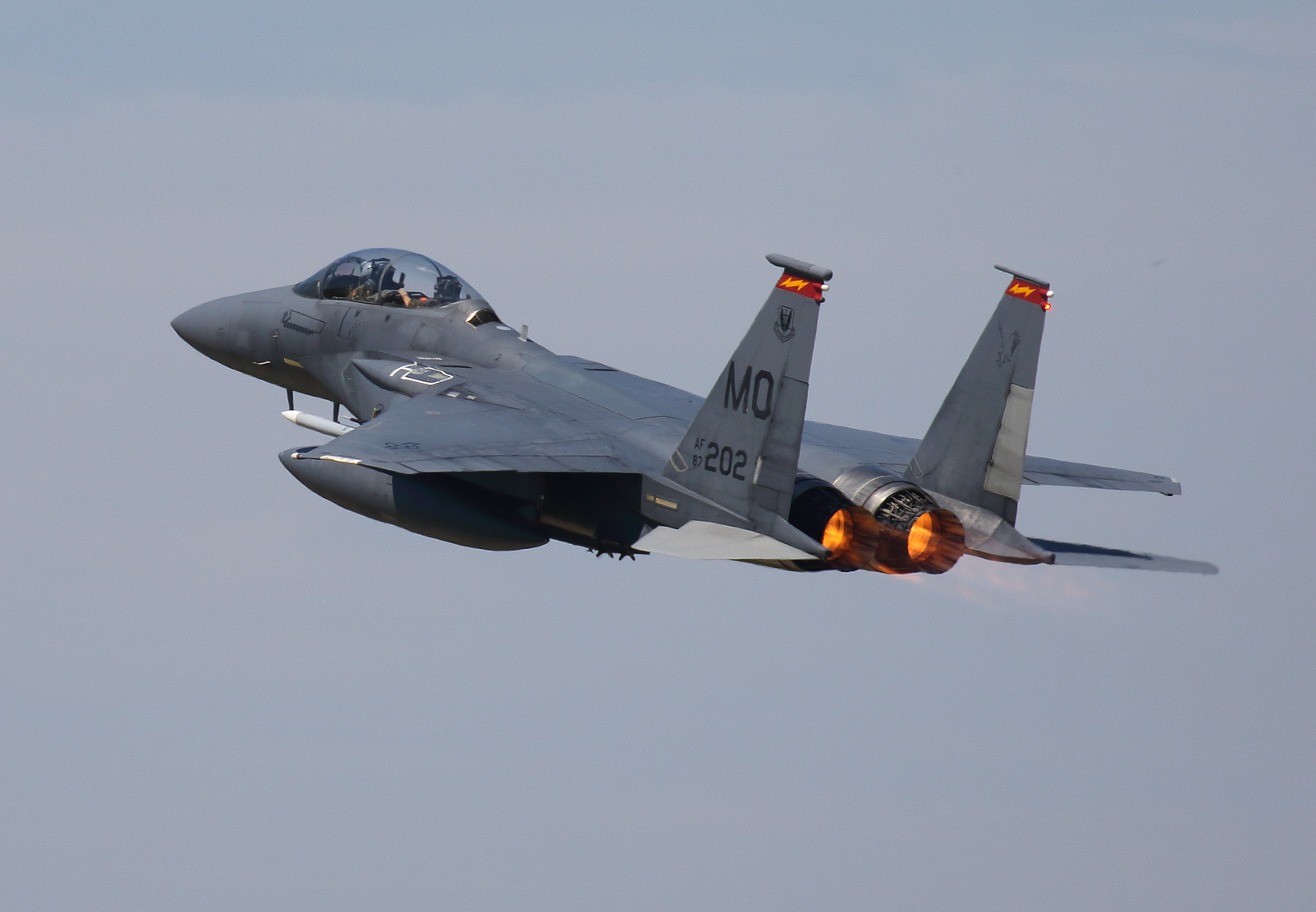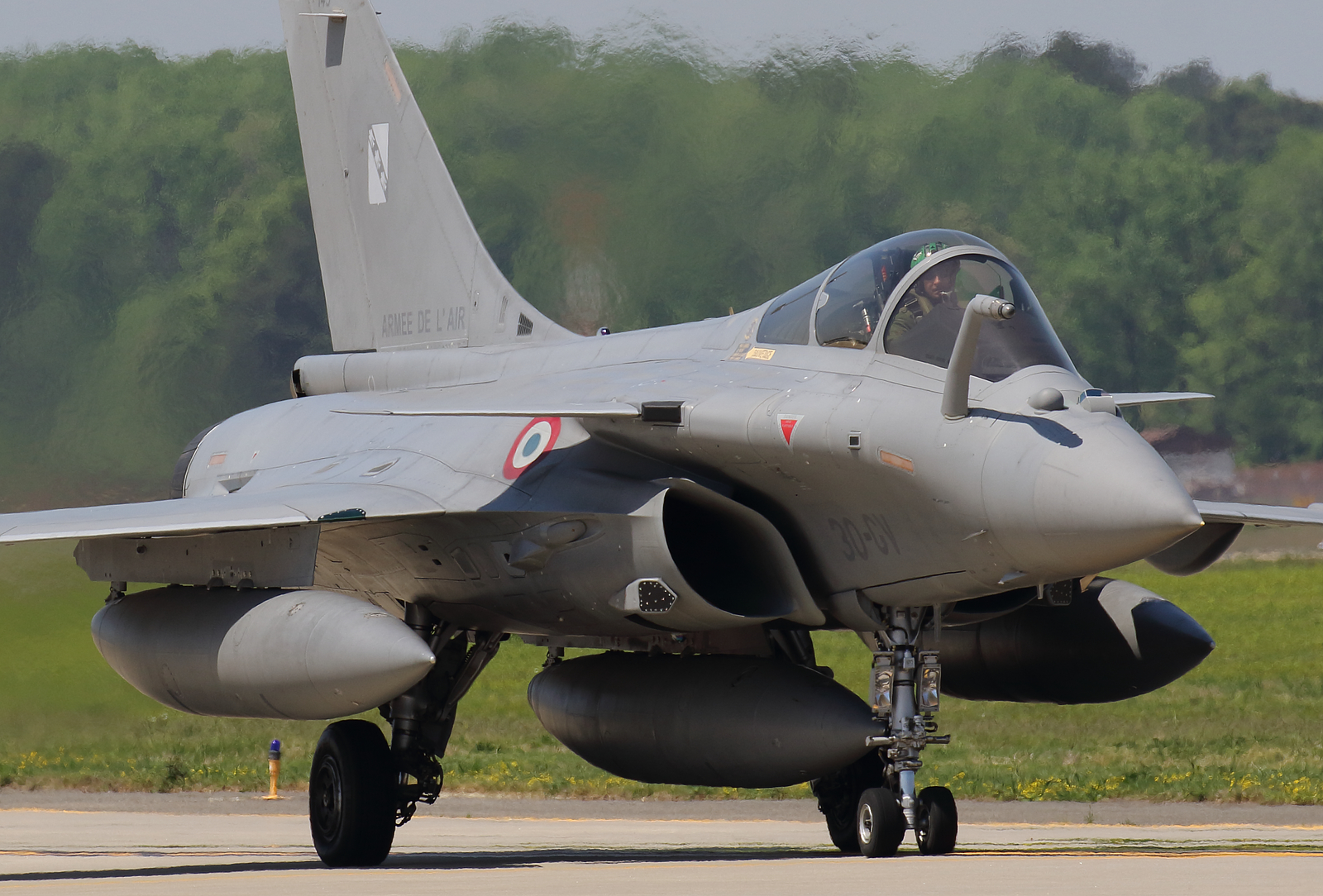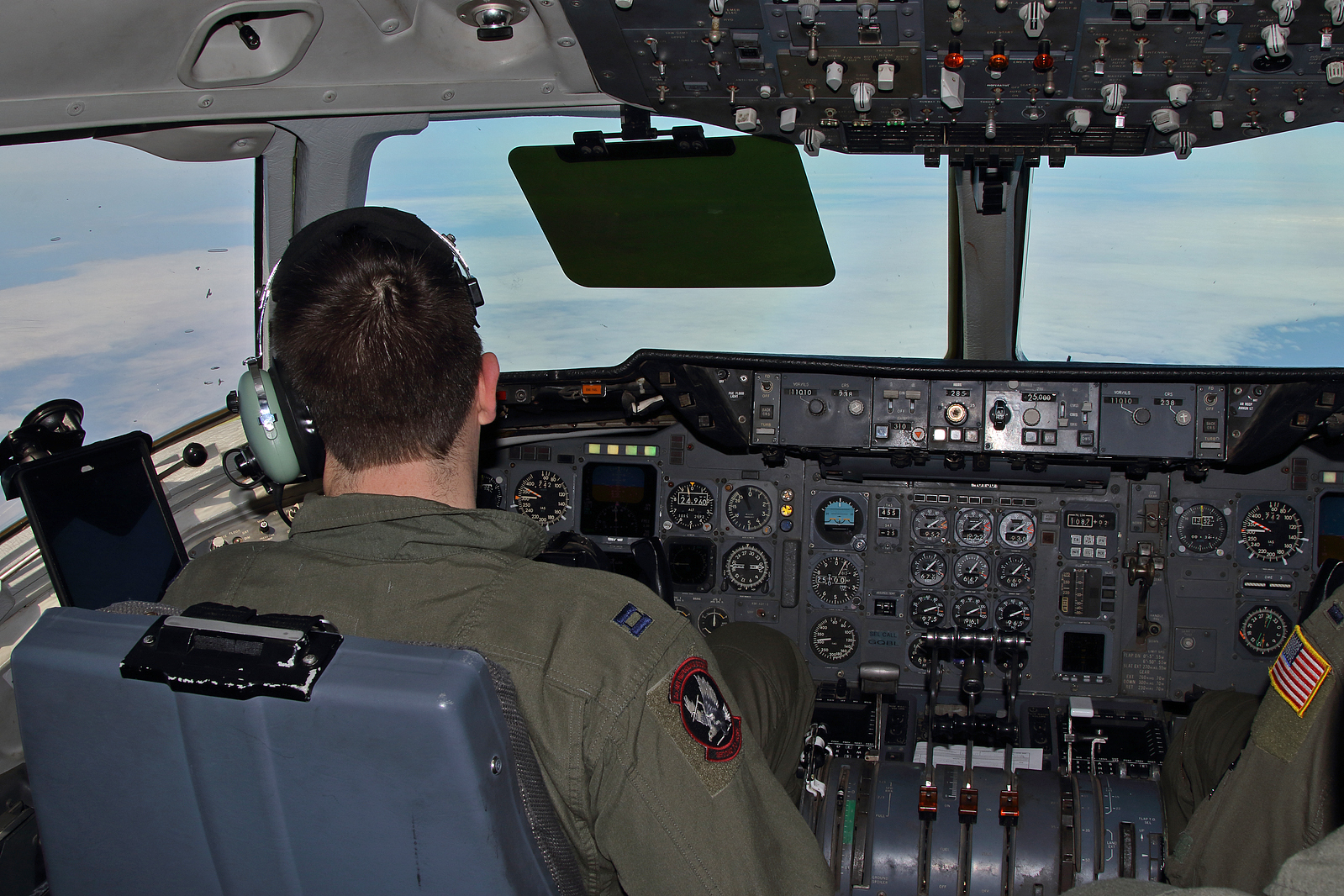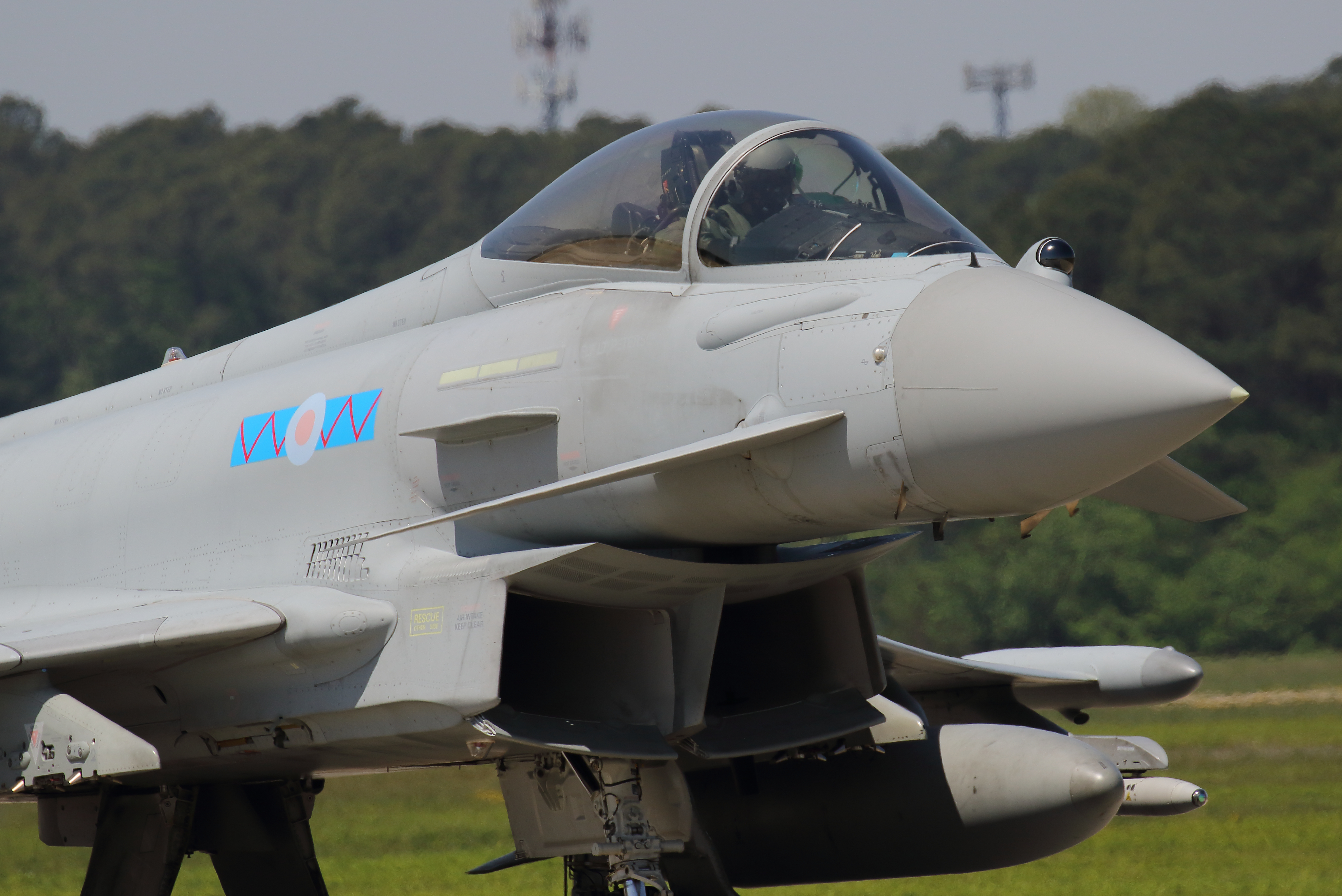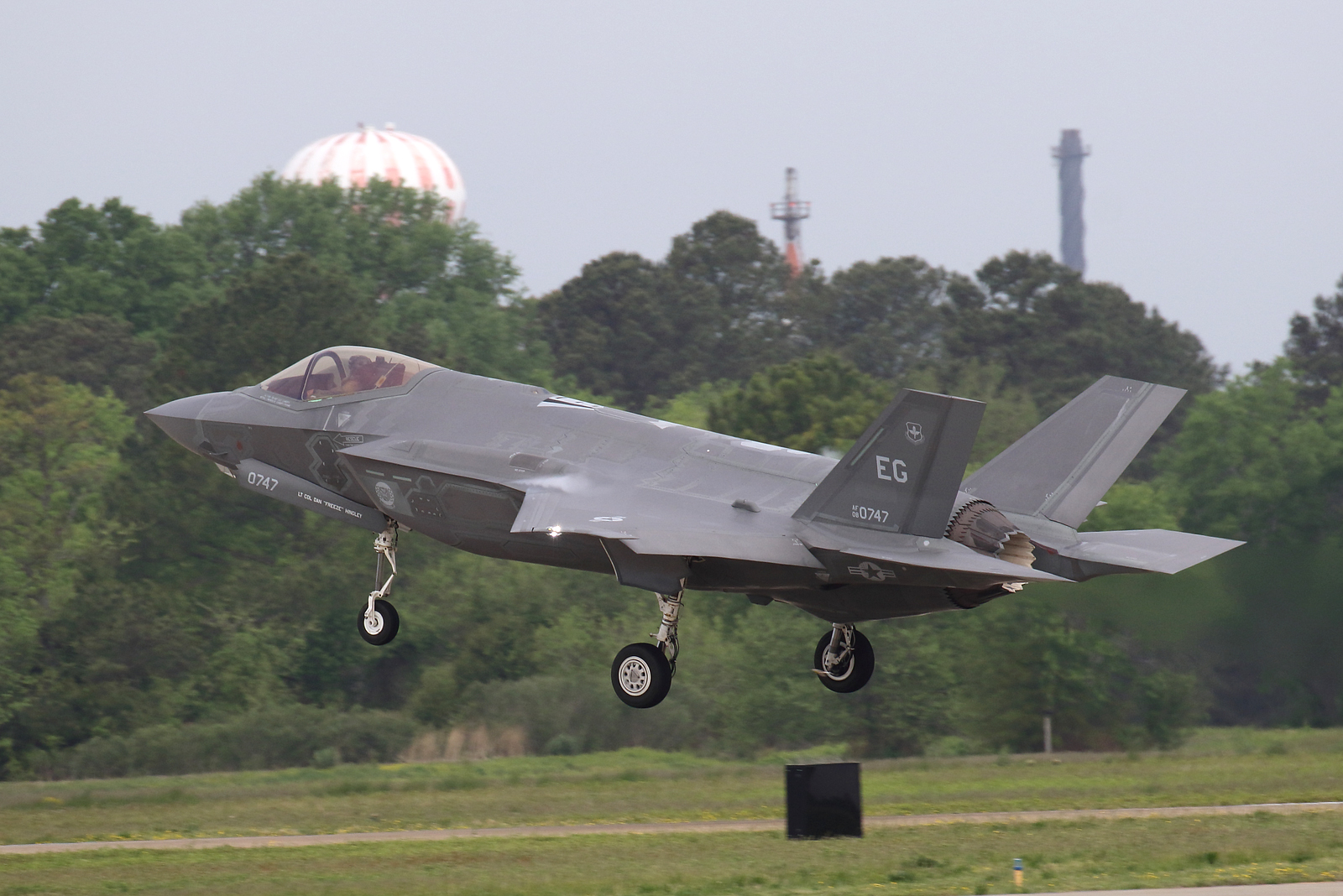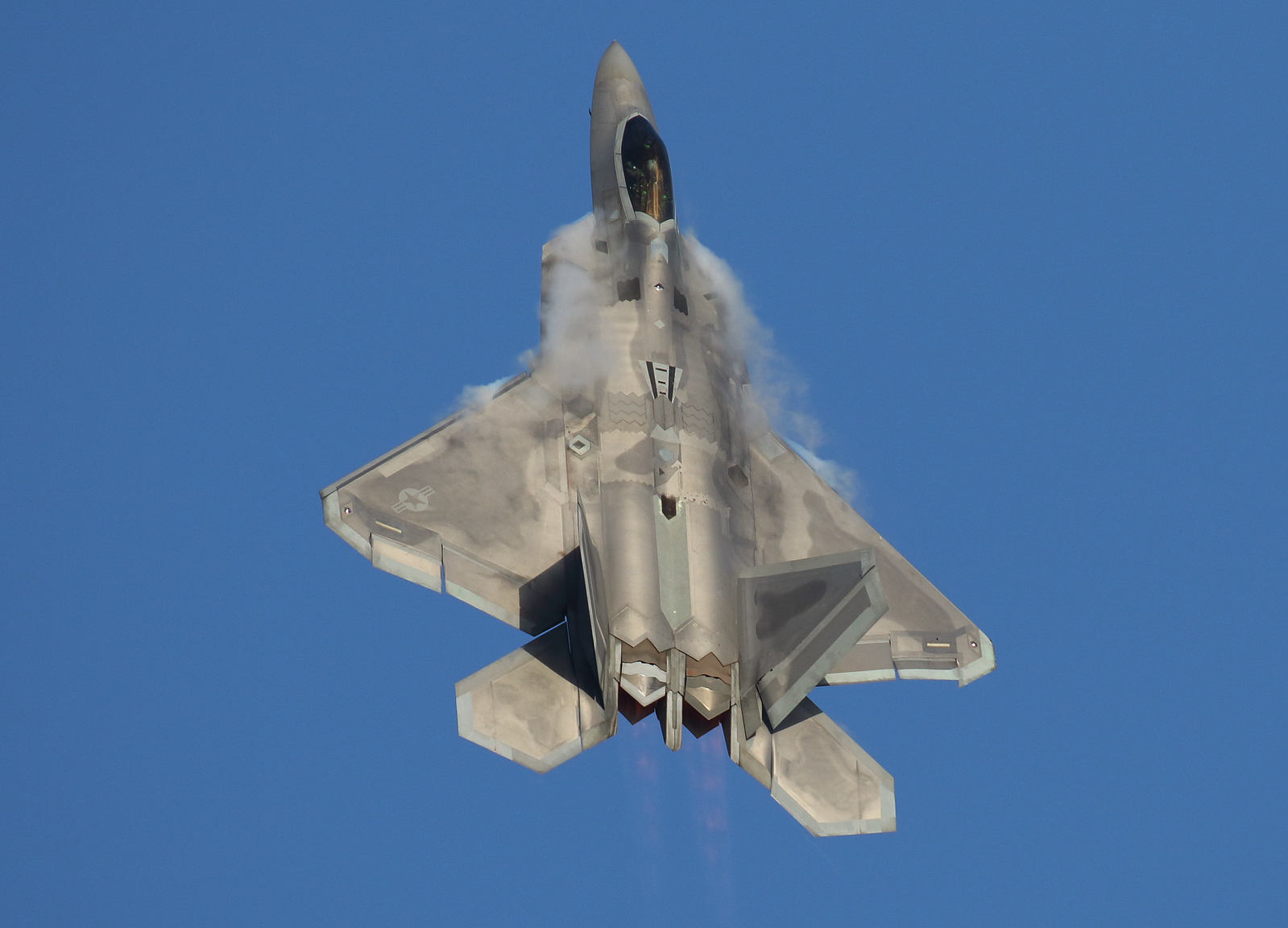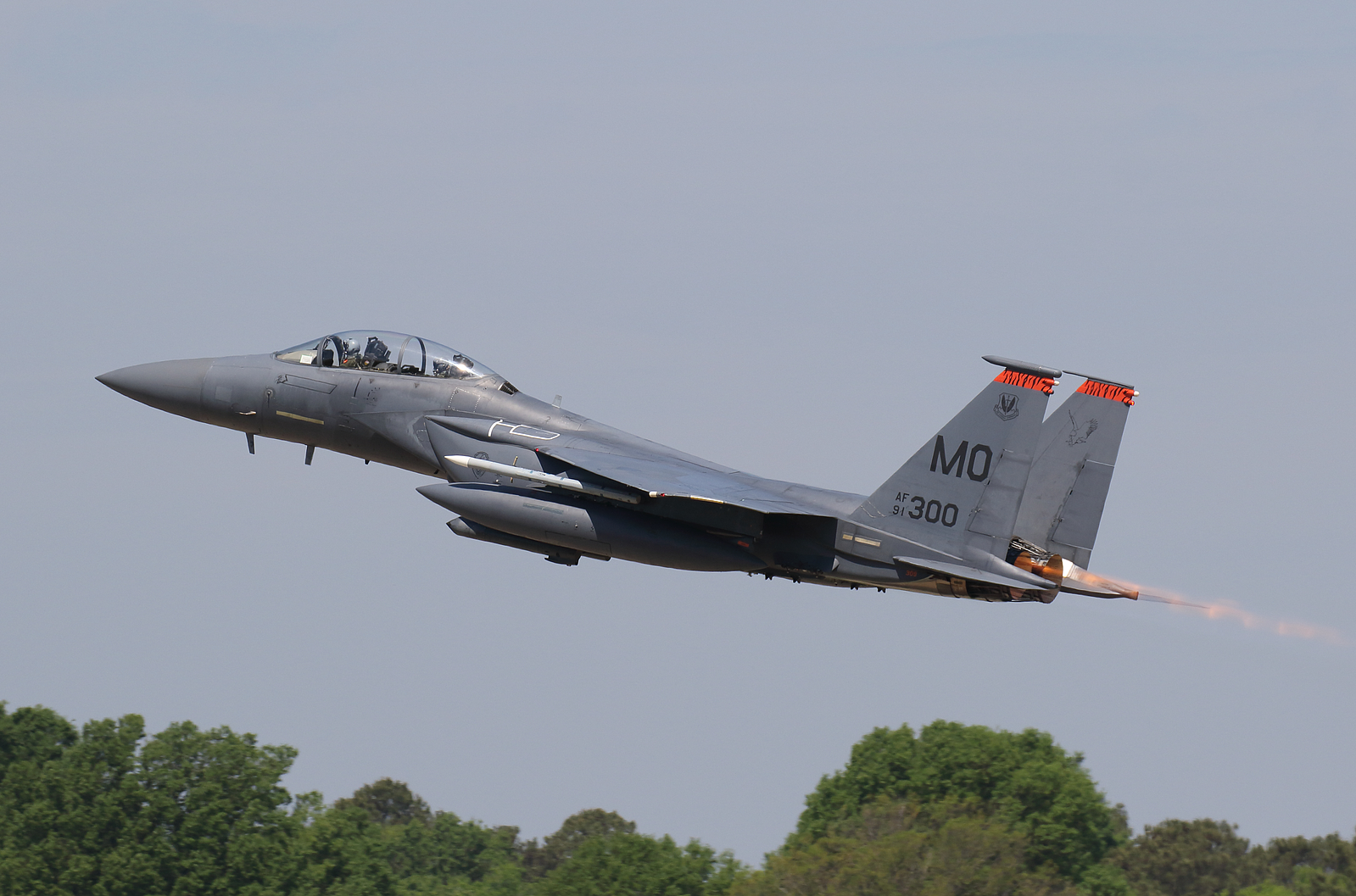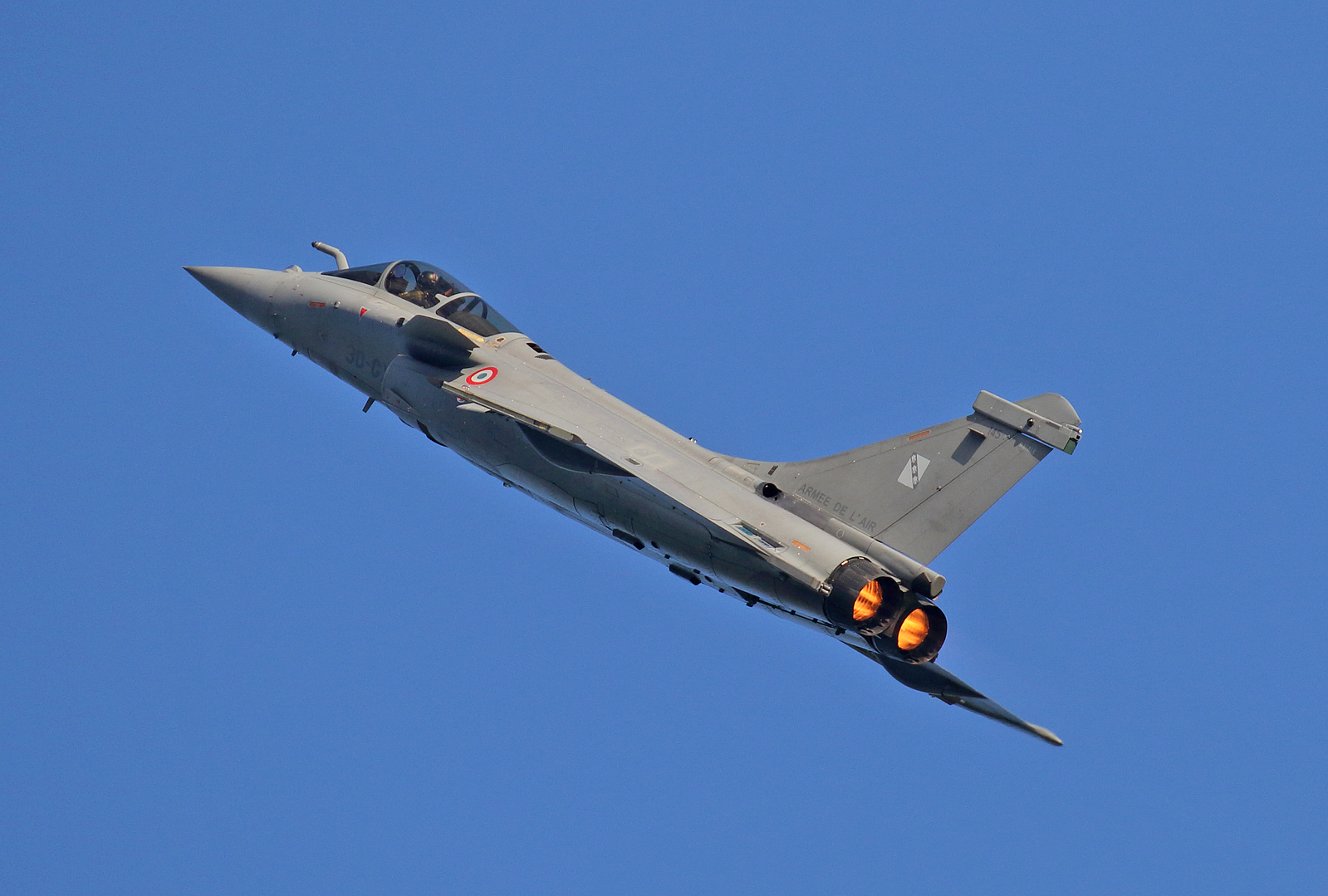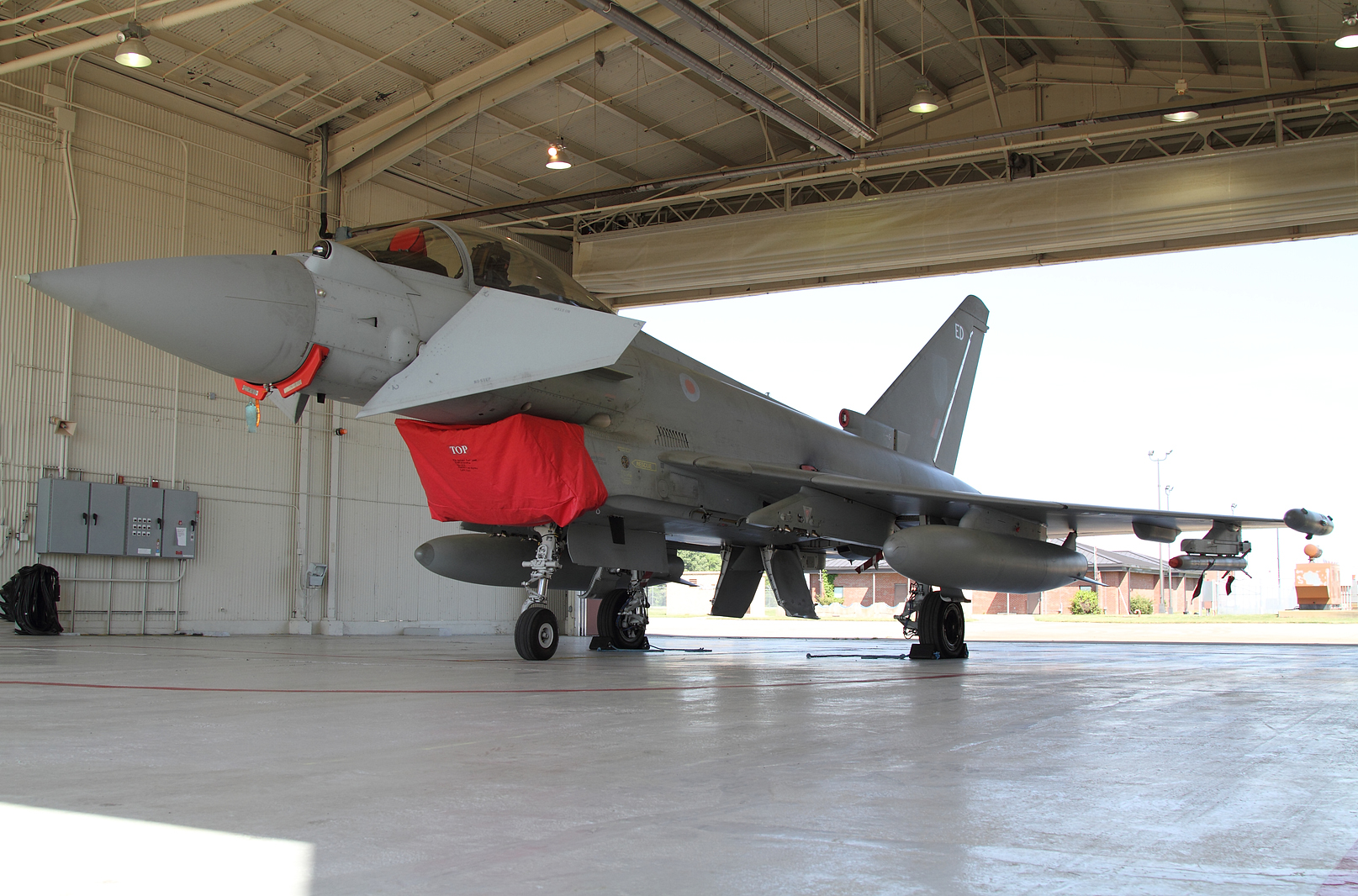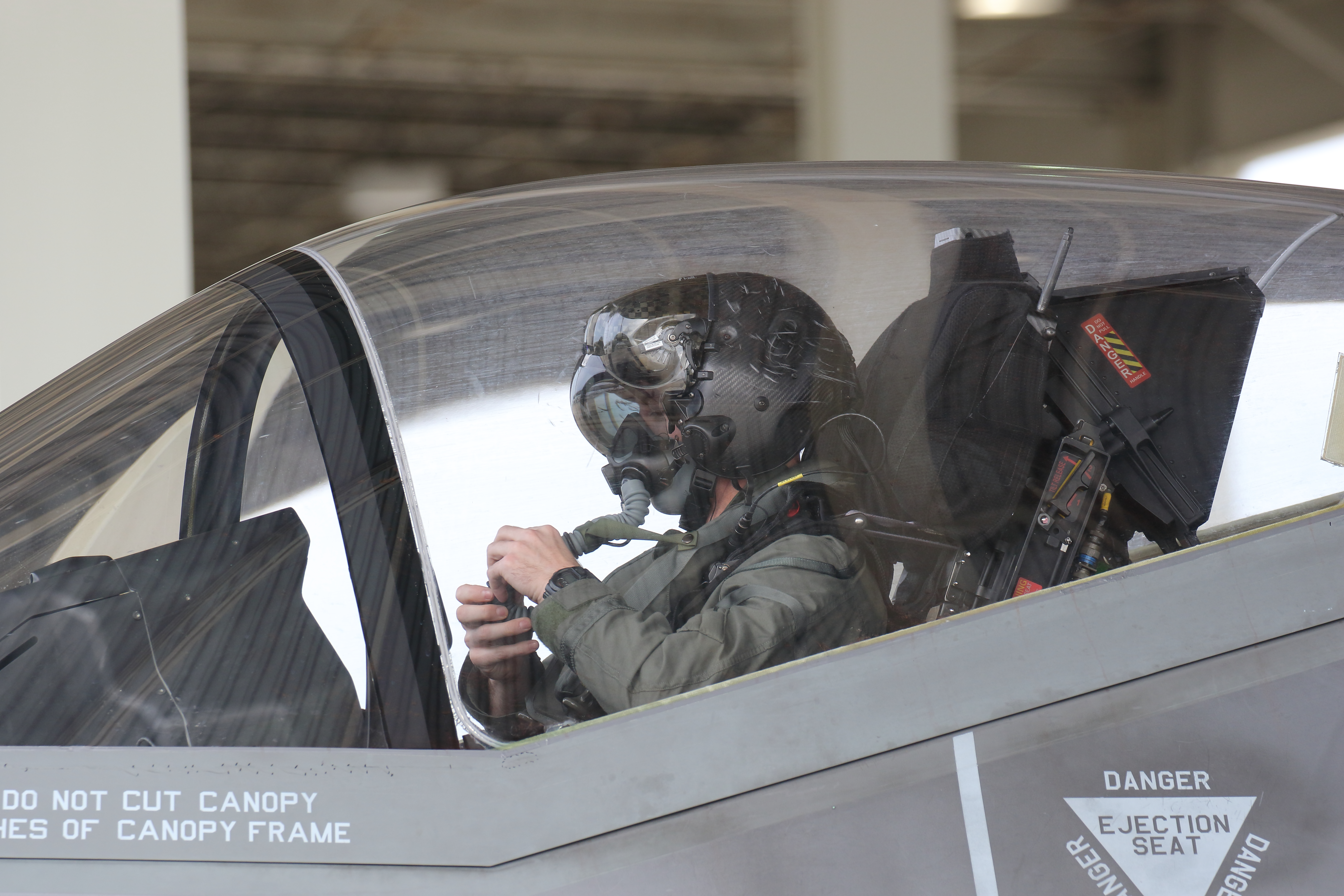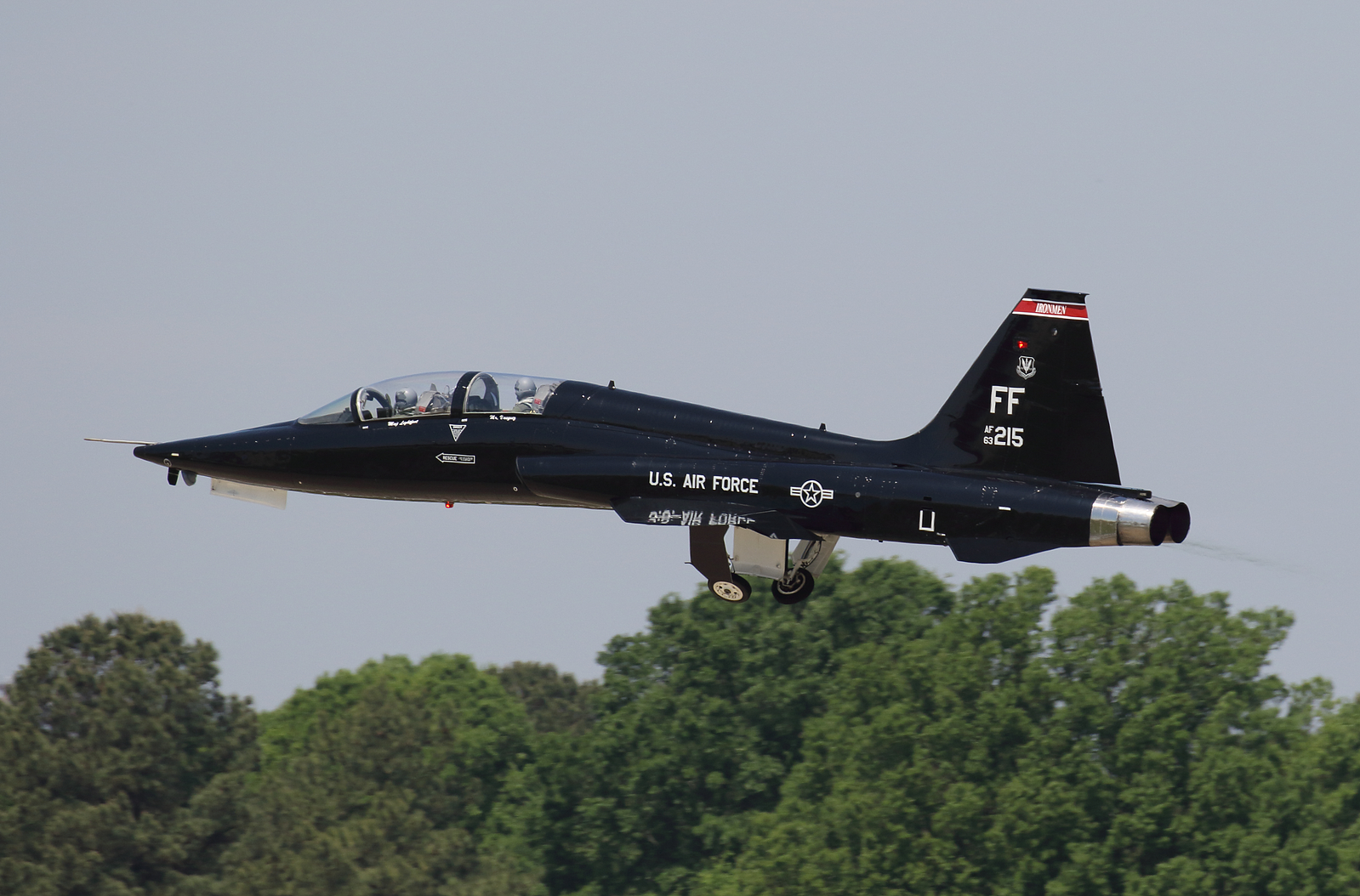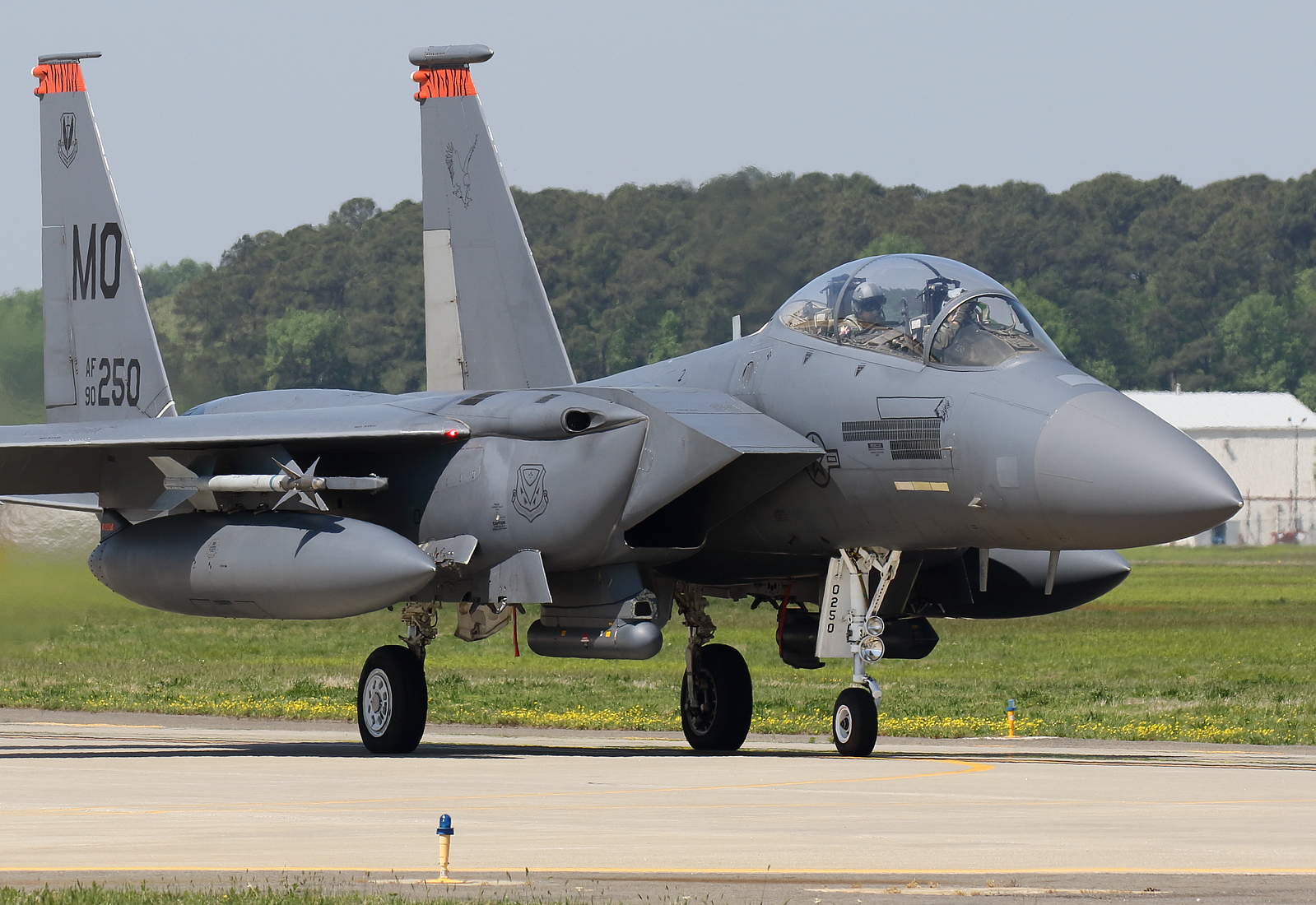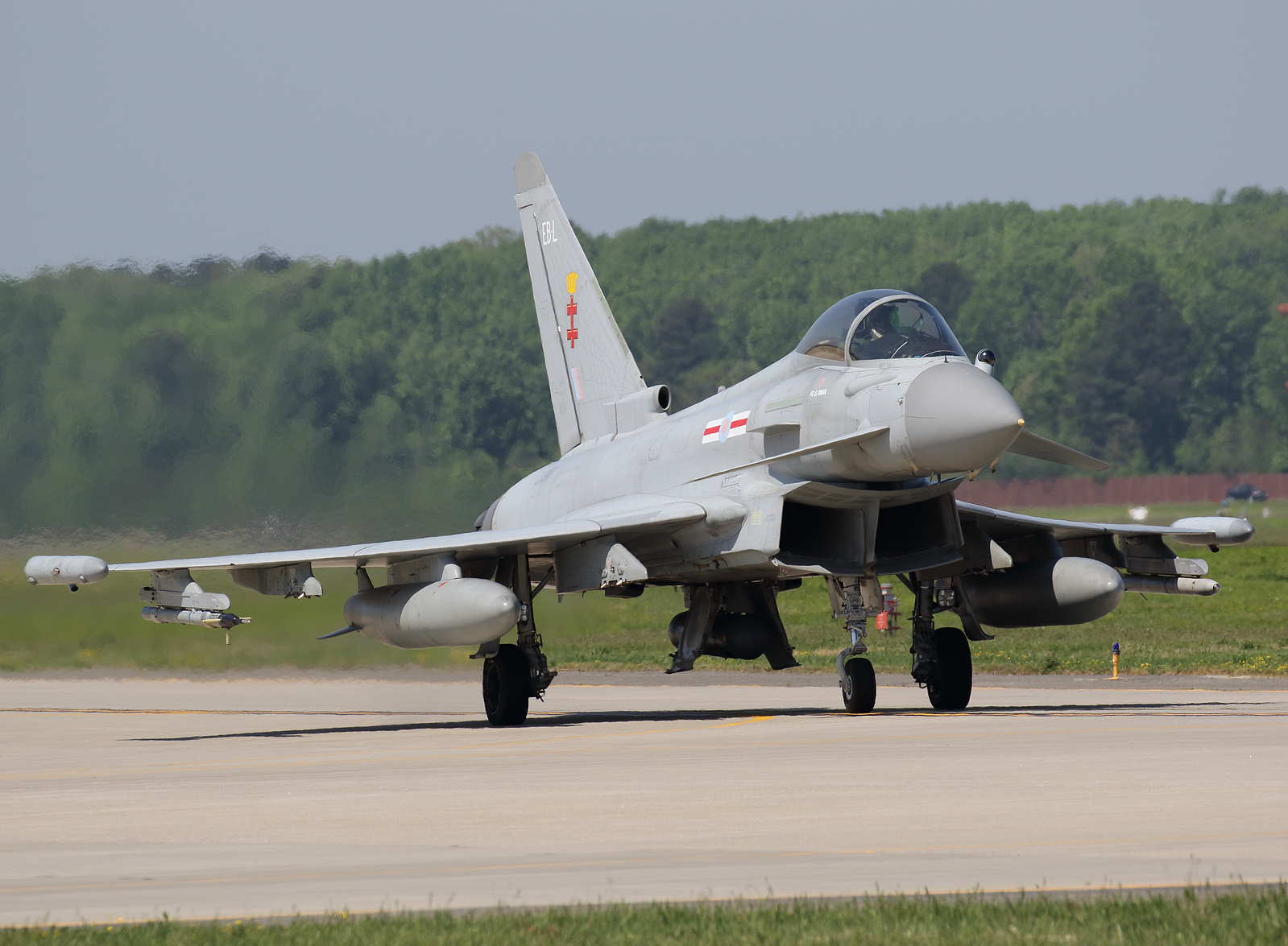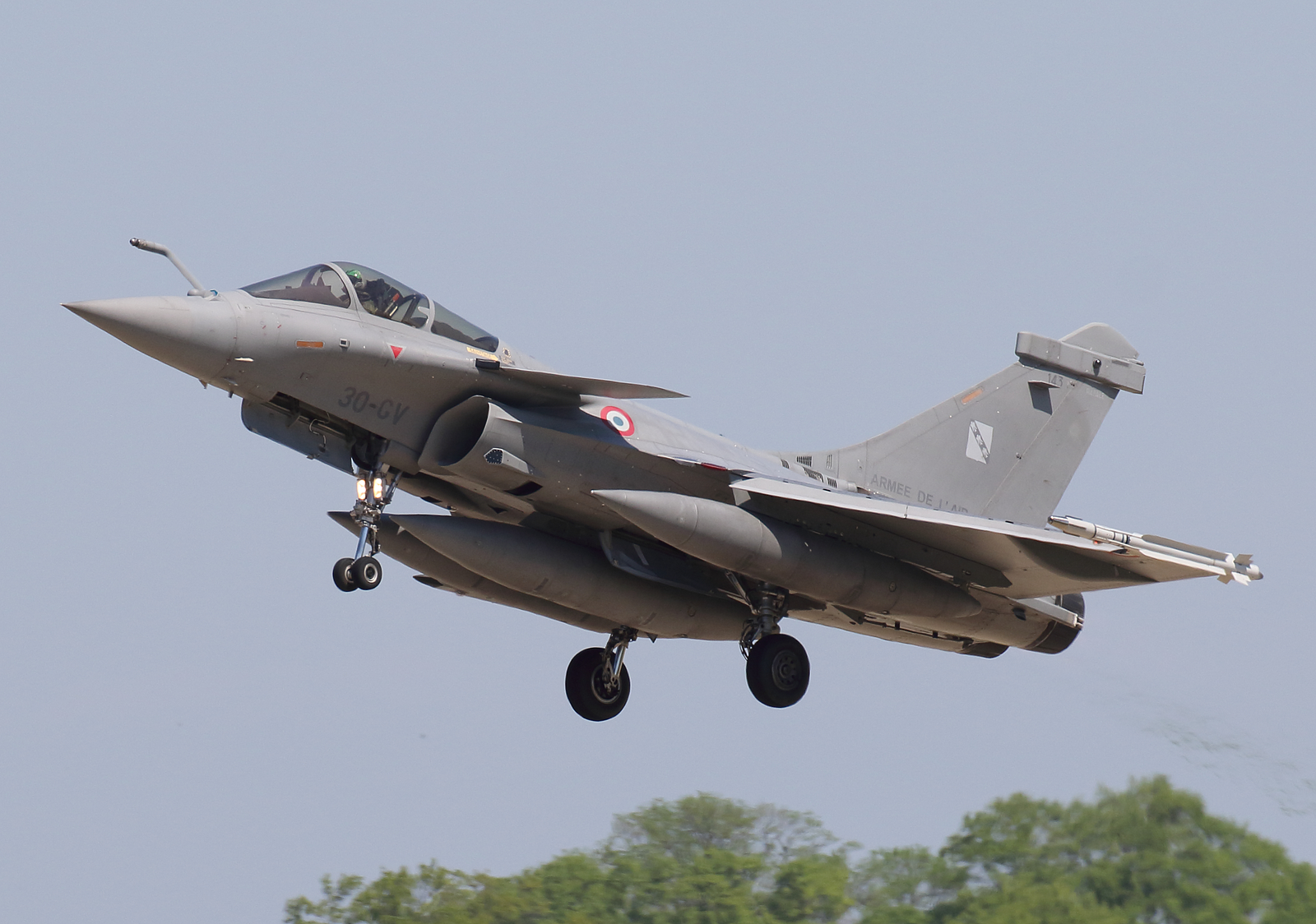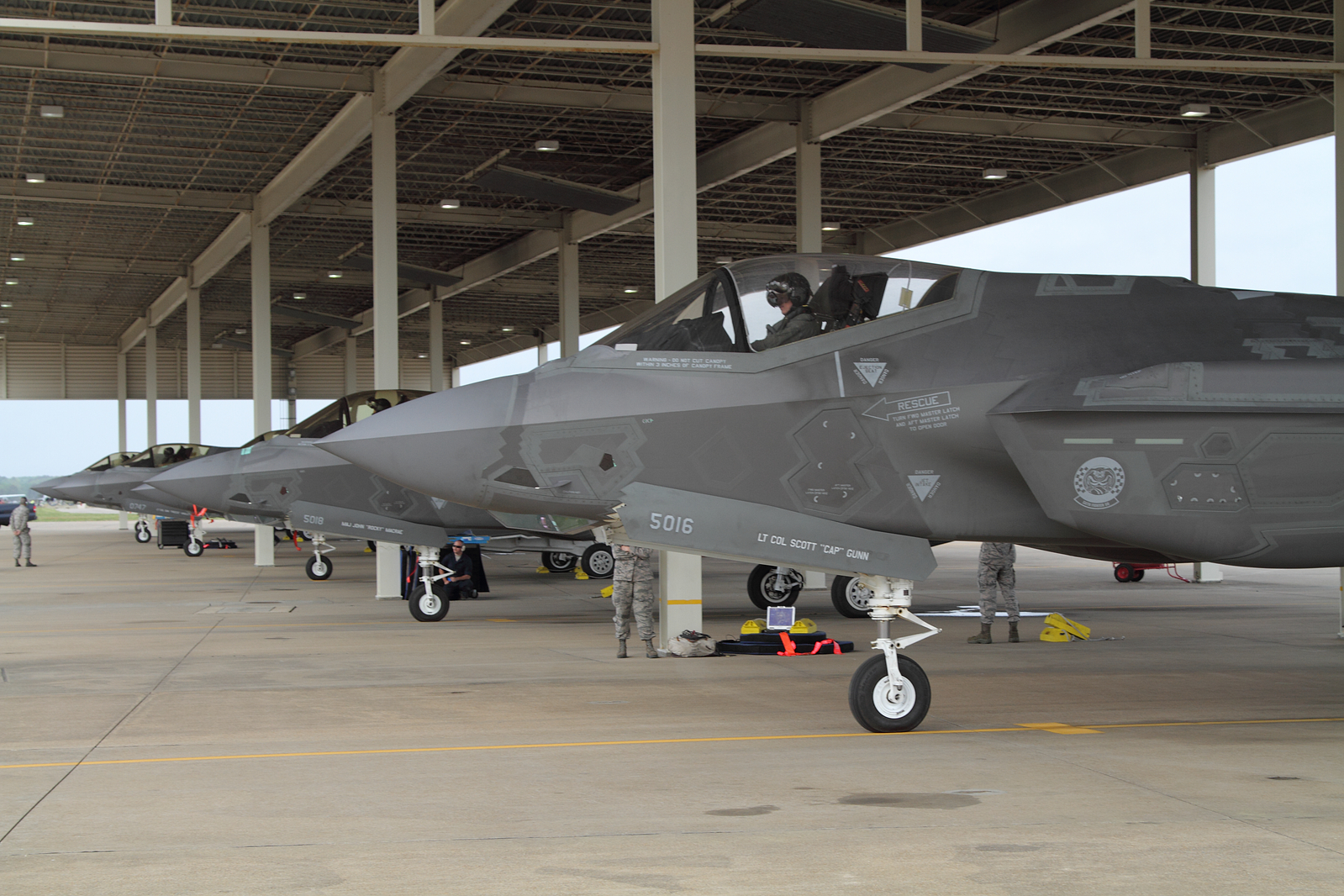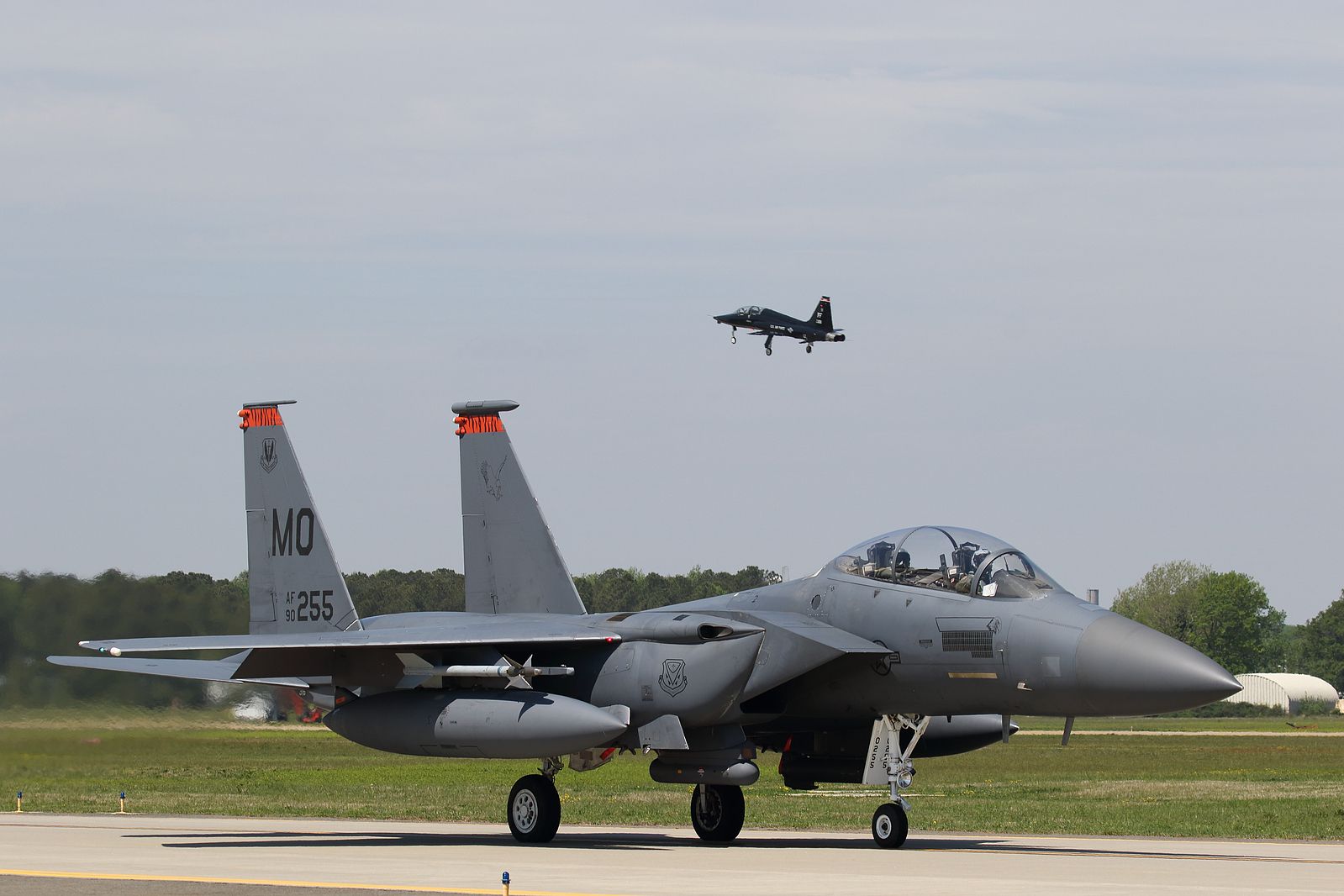 Click on an image below to page or swipe through the gallery: