APROC 2018

Report and photos by Danny Reijnen
June 21, 2018
The 2018 edition of the Air-centric Personnel Recovery Operatives Course (APROC) took place at Gilze Rijen Airbase, the Netherlands, between May 23th and June 6th. This is the main training event of its kind in Europe. It involved military personnel and aerial components belonging to the seven constituent nations (Sweden, France, Germany, Italy, Netherlands, United Kingdom and Spain) of the European Personnel Recovery Centre (EPRC). Also 5 other nations, Belgium, Canada, Germany, Denmark and United States, participated in the exercise providing ground support during the exercise.
9 Exercise areas, spread over the Netherlands and Belgium, were available during this year's APROC exercise.
European Personal Recovery Center (EPRC)
Every year, the European Personal Recovery Center (EPRC), with its headquarters in Italy, organizes the Air Centric Personnel Recovery Operatives Course, previously known as Combined Joint Personnel Recovery Standardization Course (CRPRSC), the location of which varies according to a rotational calendar established among the Nations making up the EPRC. This year the course was held at the Netherlands.
The EPRC's mission is clear;
"To improve the four phases of Personal Recovery ( Preperation, Planning, Execution and Adaption) by developing/harmonizing Personal Recovery Policy, Doctrine and Standards through clear lines of communications with partner nations and international organisations and provide assistance in support of education and training, exercises and operations as required".
The way EPRC is describing Personnel Recovery:
The capture of NATO personnel and the exploitation by a hostile actor during operations could have a significant negative impact on operational security, morale of assigned forces and public support. The alliance therefore requires a system to recover military and civilian personnel that have become isolated.
Goals of APROC
The primary goal of this air-centric course is to educate and train:
Aircrews that have little or no experience in planning and conducting complex missions based on a Personal Recovery scenario. Complex as in multi-national, multi ship dissimilar type aircraft;

Experienced pilots to become Rescue Mission Commander ( RMC ) through learning to lead the planning and execution of complex mission and brief and de-brief the mission to the task-force and higher commander;

Extraction Forces (EFs) leadership to fully participate in the planning of complex missions based on a Personal Recovery scenario.
The secondary goal of the course is to educate and train:
Airborne Early Warning ( AEW ) crews to become proficient as Airborne Mission Coordinator ( AMC ) ;

Rescue Escort ( RESCORT ) crews to act as proficient On Scene Commander ( OSC);

Extraction Forces ( EF's) to recover personal and provide medical care to them as required
Military Forces need to be prepared (trained and equipped) to conduct personal recovery operations and ideally specialized units should be available to be utilized in this very particular mission set. This course is helping to create these capabilities.
Training during APROC 2018
EPRC's motto : That others may live
Every day, 3 flights "taskforces", consisting of:
2 recovery helicopters

1 extraction force

2 rotary wing (Helicopter Rescort)

2 Fixed wing ( Fighter Rescort),
They were sent to one of the 9 exercise areas to execute a personal recovery.
To fulfill the ability to work together, extraction forces and recovery helicopters could be mixed. For example an Italian extraction force could be placed in a Swedish Blackhawk, escorted by polish MI-24 Hind attack helicopters.
Participating Helicopters and Aircraft
| Fixed Wing | Rotary Wing Escort | Recovery Helos | Support Aircraft |
| --- | --- | --- | --- |
| 3 x EF-2000 | 2x AH-64D | 1x CH-47 | 1x E-3A |
| 2 x F-16 | 2 x MI-24V | 1x AS332 | 1x E550 |
| | 2x AS-555AN | 1x NH-90 | |
| | | 2x Merlin HC4 | |
| | | 1x EH-101 A | |
| | | 1x HH-101 A | |
| | | 1x UH-60 | |
Participating units/squadrons
| Type of Aircraft | Country | Unit |
| --- | --- | --- |
| EF-2000 | Italian Airforce | 4°St |
| HH-101A | Italian Airforce | 15°S |
| UH-101A | Italian Navy | 1°GrE |
| Mi-24V | Polish Army | 56BLT |
| Merlin HC4 | Royan Navy | 846NAS |
| AH-64D | Royal Netherlands Airforce | 301sq |
| AS532U | Royal Netherlands Airforce | 300sq |
| CH-47D/F | Royal Netherlands Airforce | 298sq |
| UH-60 | Swedish Airforce | 2Hkpkv |
| AS332B | Spanish Airforce | 803Esc |
| F-16AM/BM | Royal Netherlands Airforce | 312 sq |
| AS-555AN | French Airforce | EH05.067 |
| NH90-NFH | French Navy | 33F |
| E-550A | Italian Airforce | 14°St |
| E-3A | NATO | |
Mediaday
On the 31st of May a media day was held regarding the APROC exercise. Training manager of the exercise, Lieutenant Colonel Bart HOLEWIJN explained why the APROC exercise is a rare exercise but a very important one. He stated that this exercise is important in order to train assets involved in Personnel Recovery Missions.
A short demo was given by the Dutch Forces during this day to show what the participating units are training for in the exercise area's and how they extract isolated forces.
Witnessed by media and VIP's, a Dutch extraction force came an isolated group, Dutch, German and USA armed forces, to the rescue on the ground. The extraction team was flown in by a Chinook and Cougar helicopter from the Royal Netherlands Airforce. Being covered by 2 Apaches and 2 F-16's the group got extracted and flown to safety.
APROC 2019
The exercise APROC will be held again in 2019 but then in Zaragoza, Spain, with new trainees and new participants. They will be trained and prepared for future missions and for worst case scenarios and therefore fulfilling the EPRC's motto;
That others may live"
Airfield Photos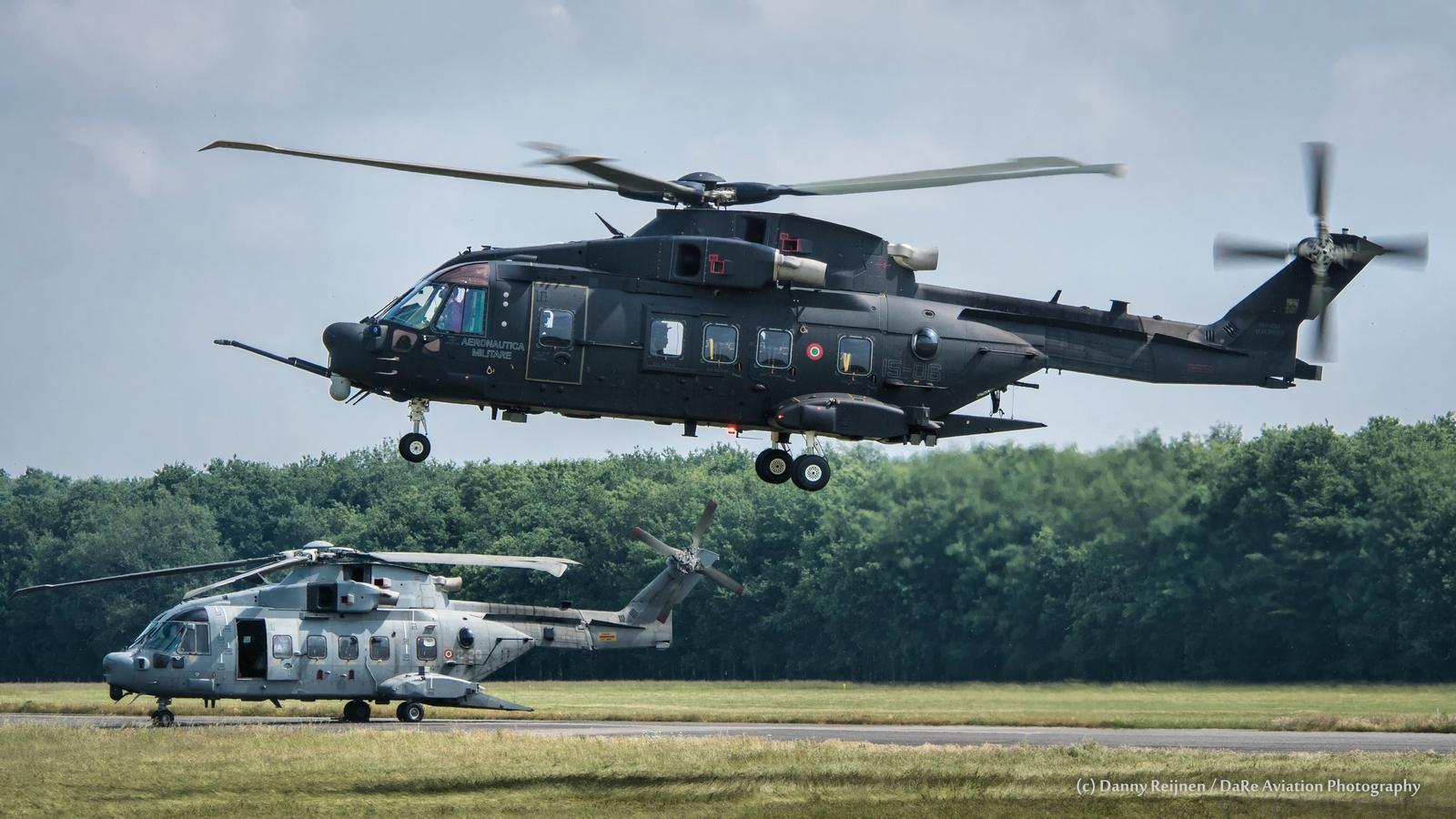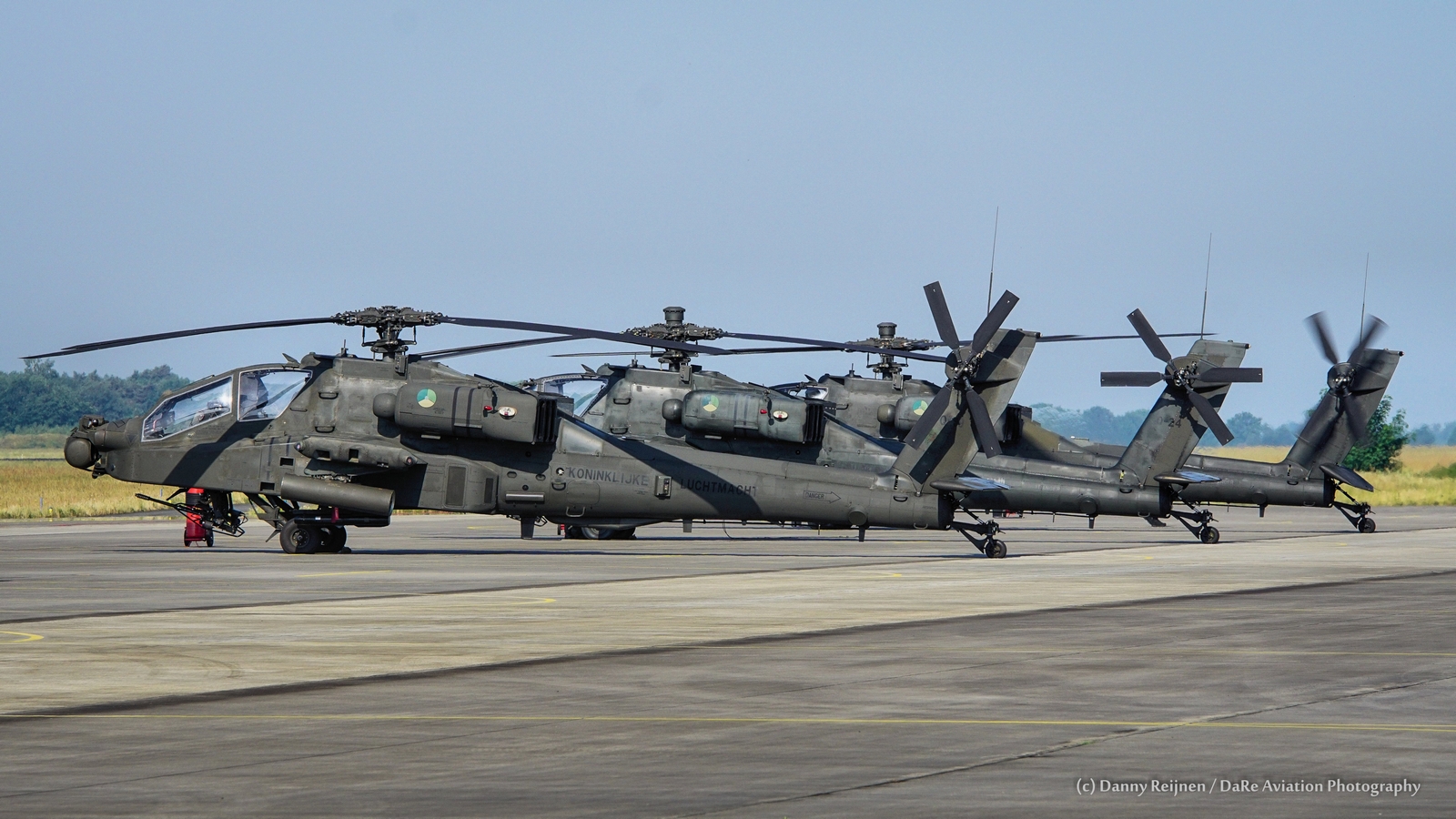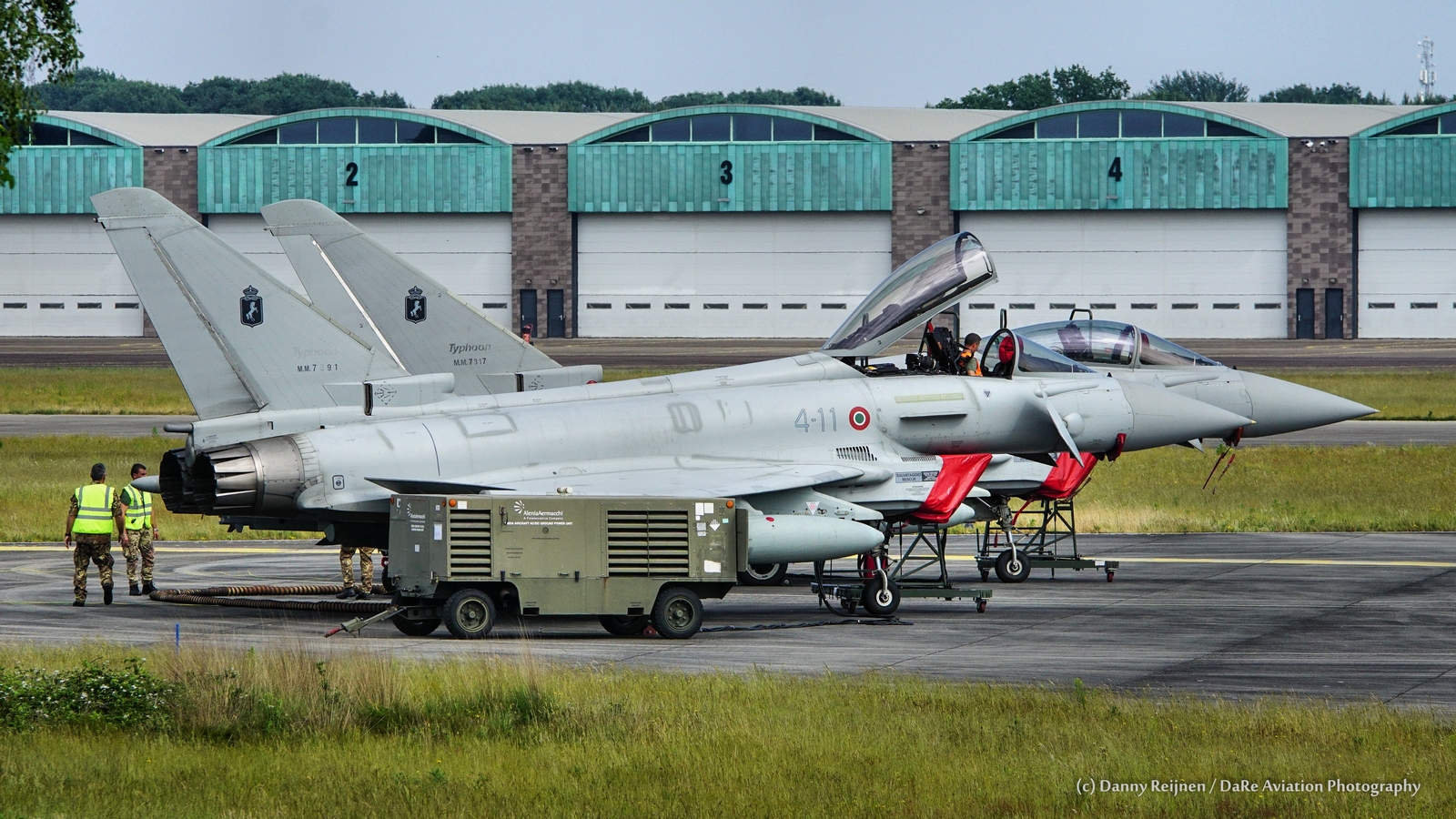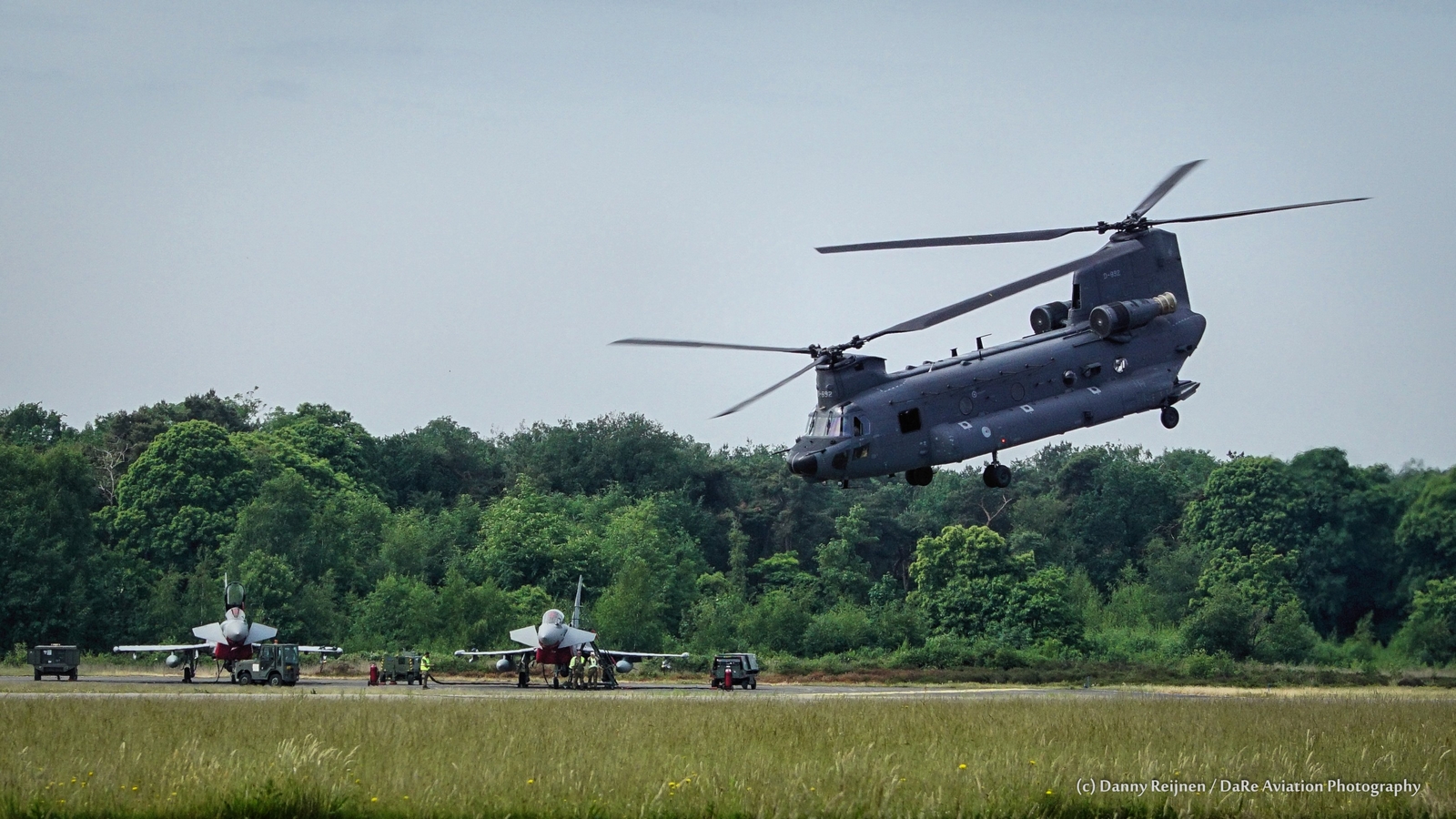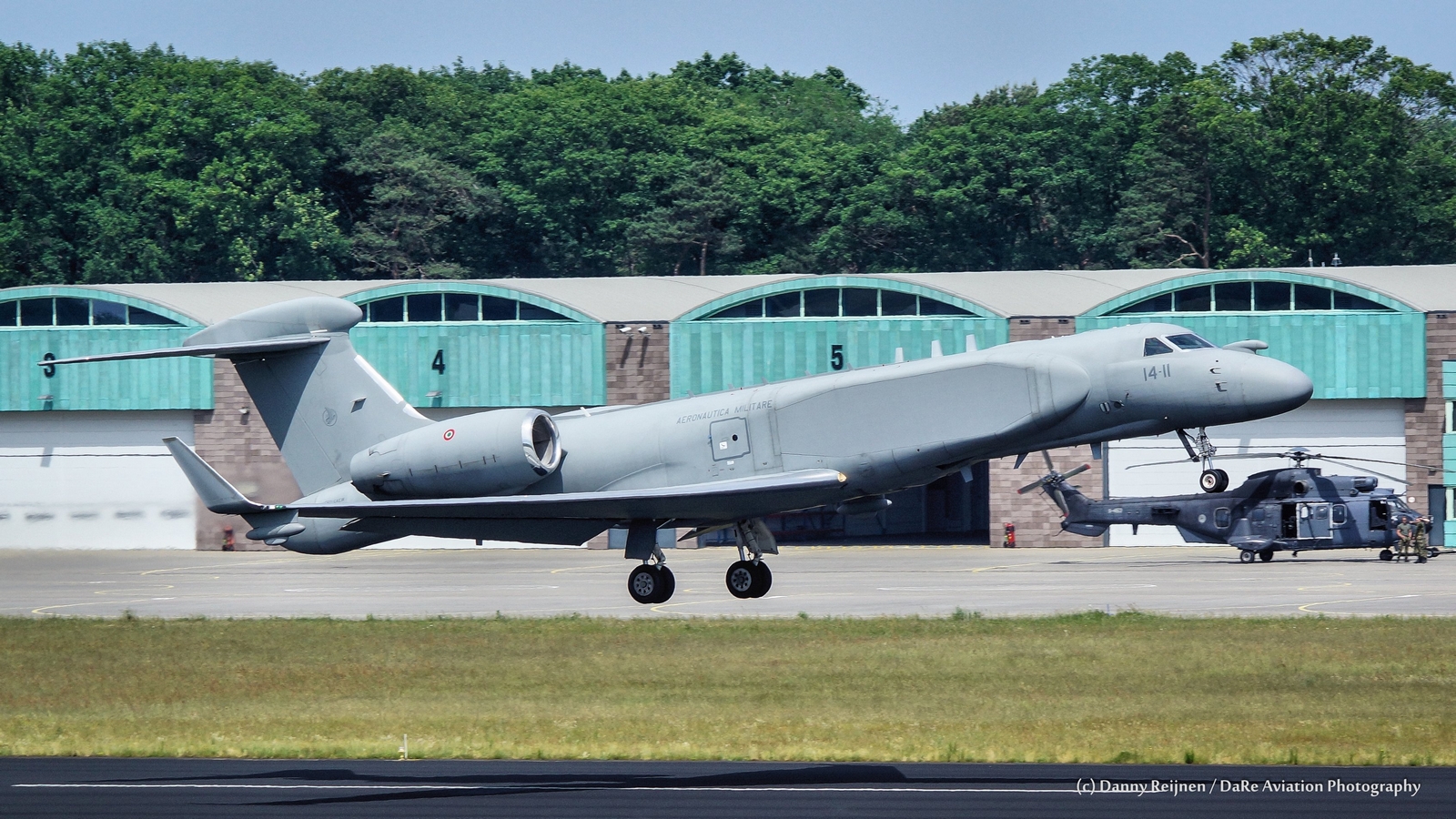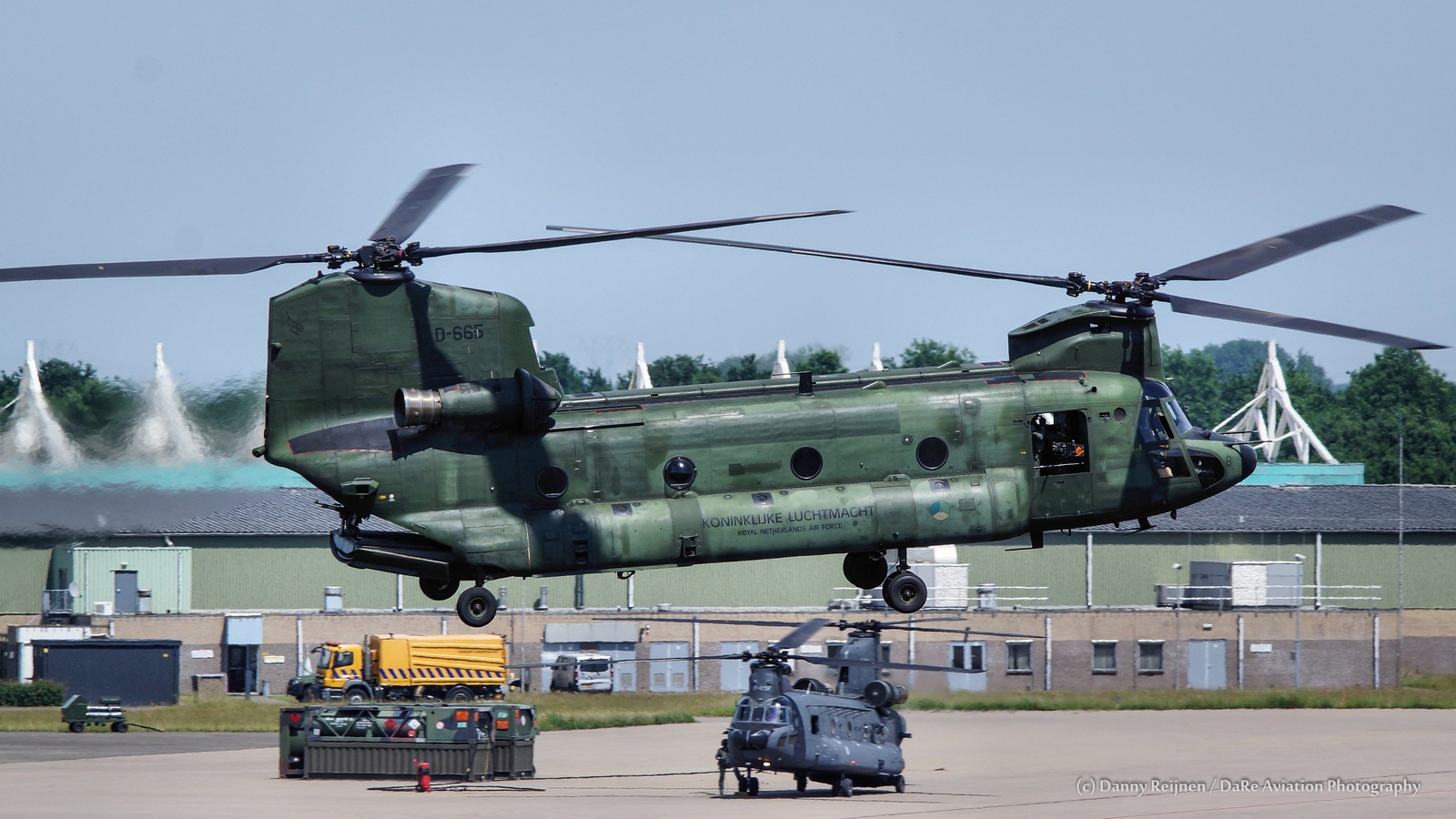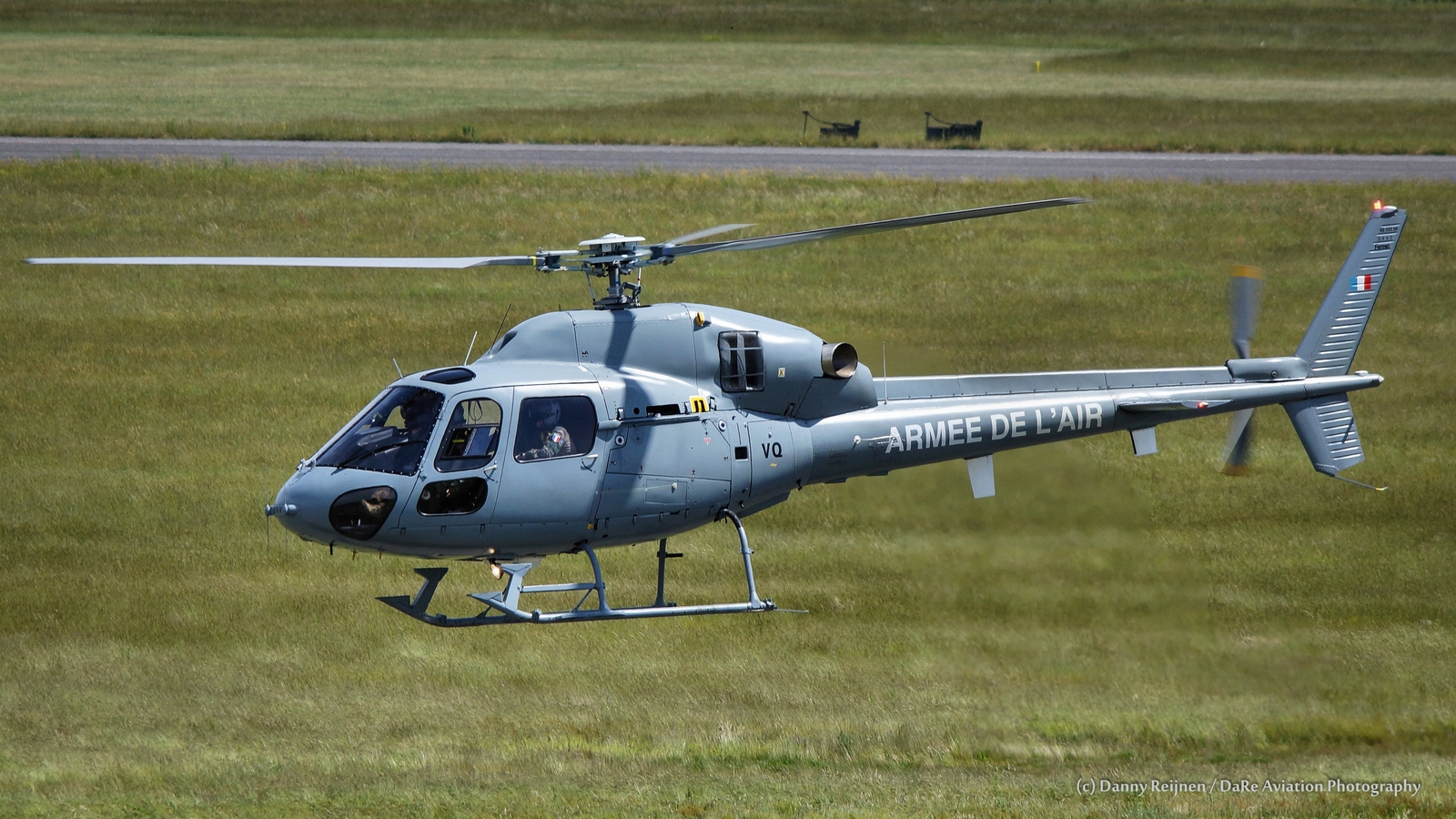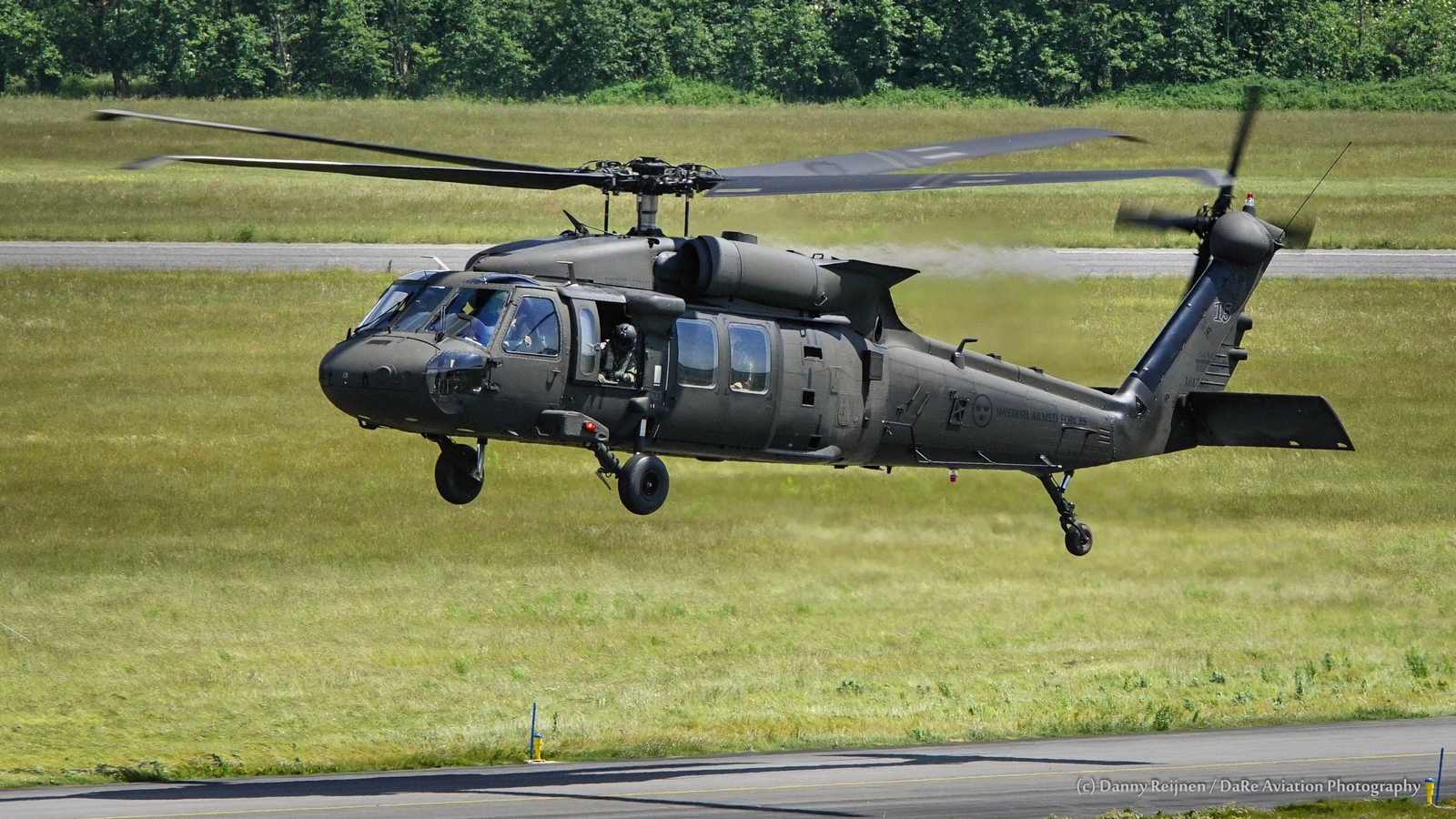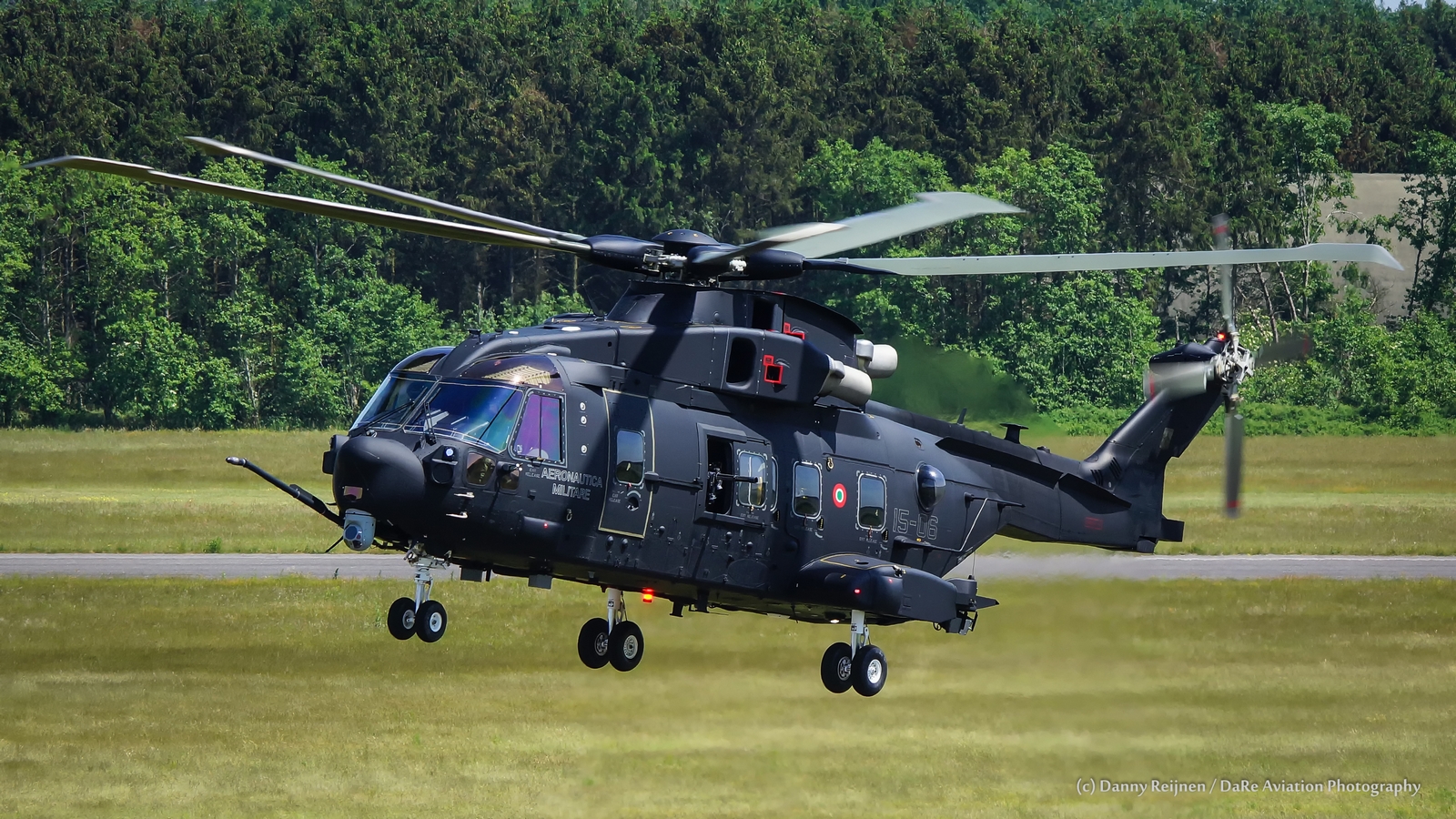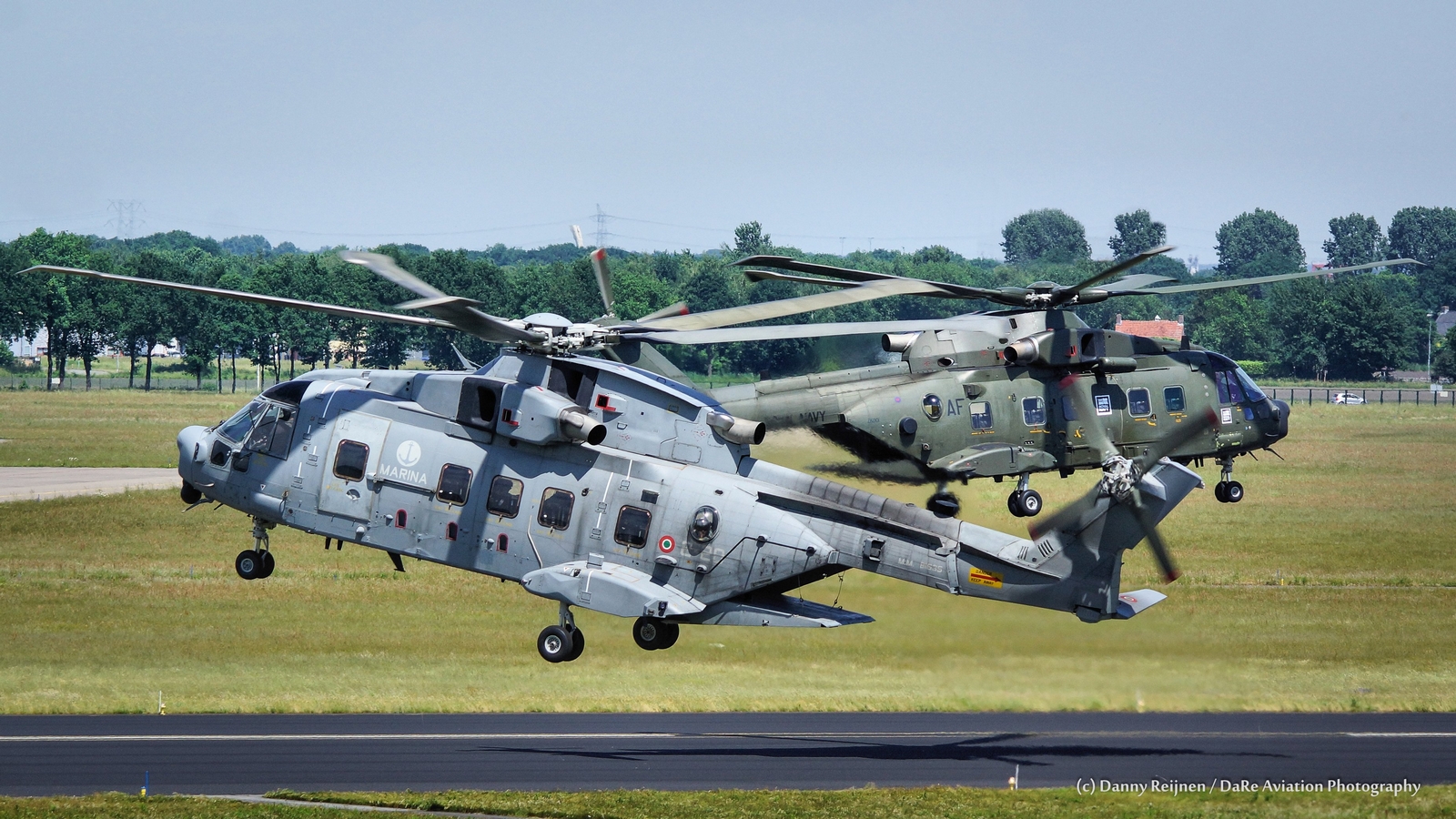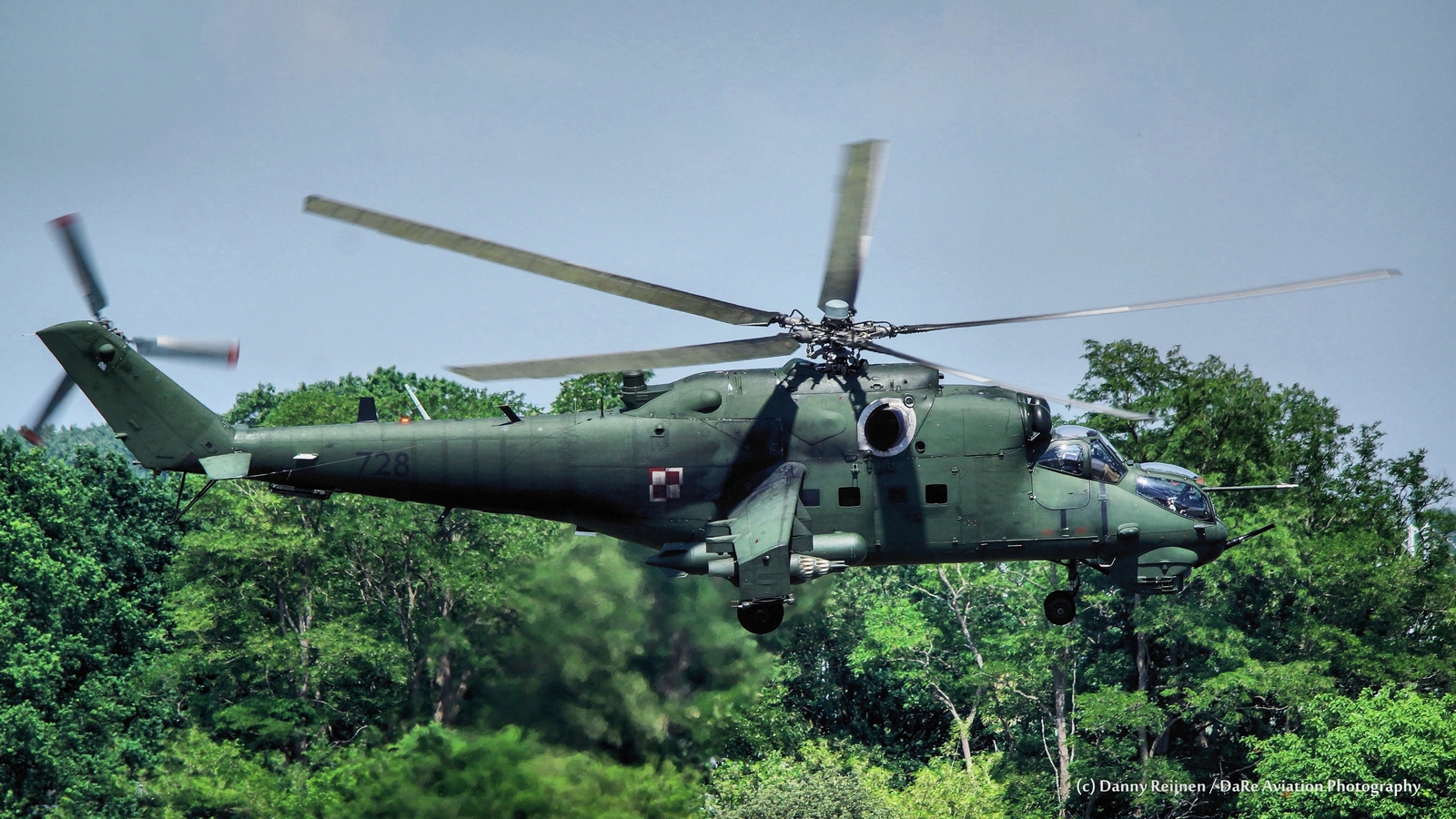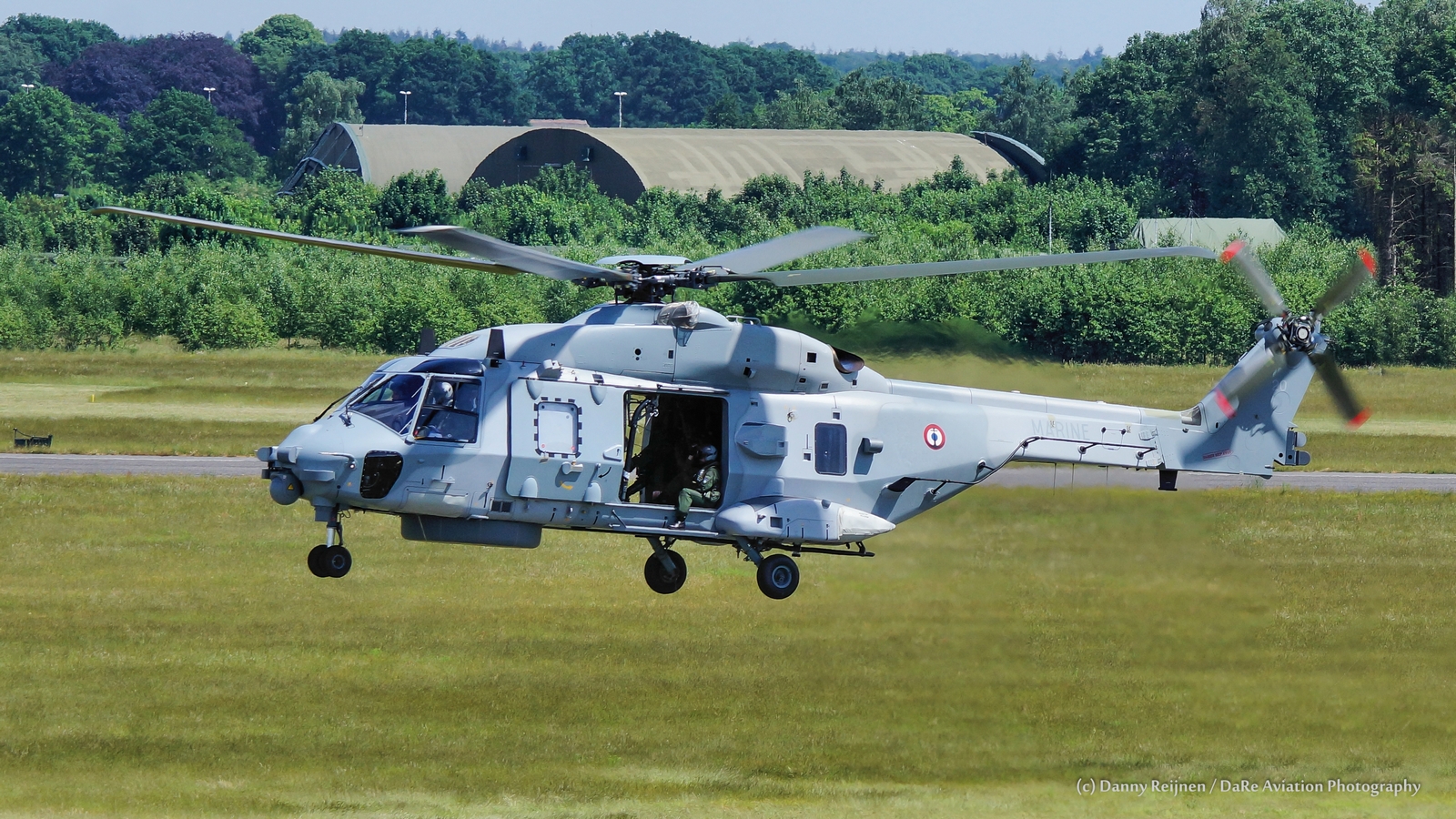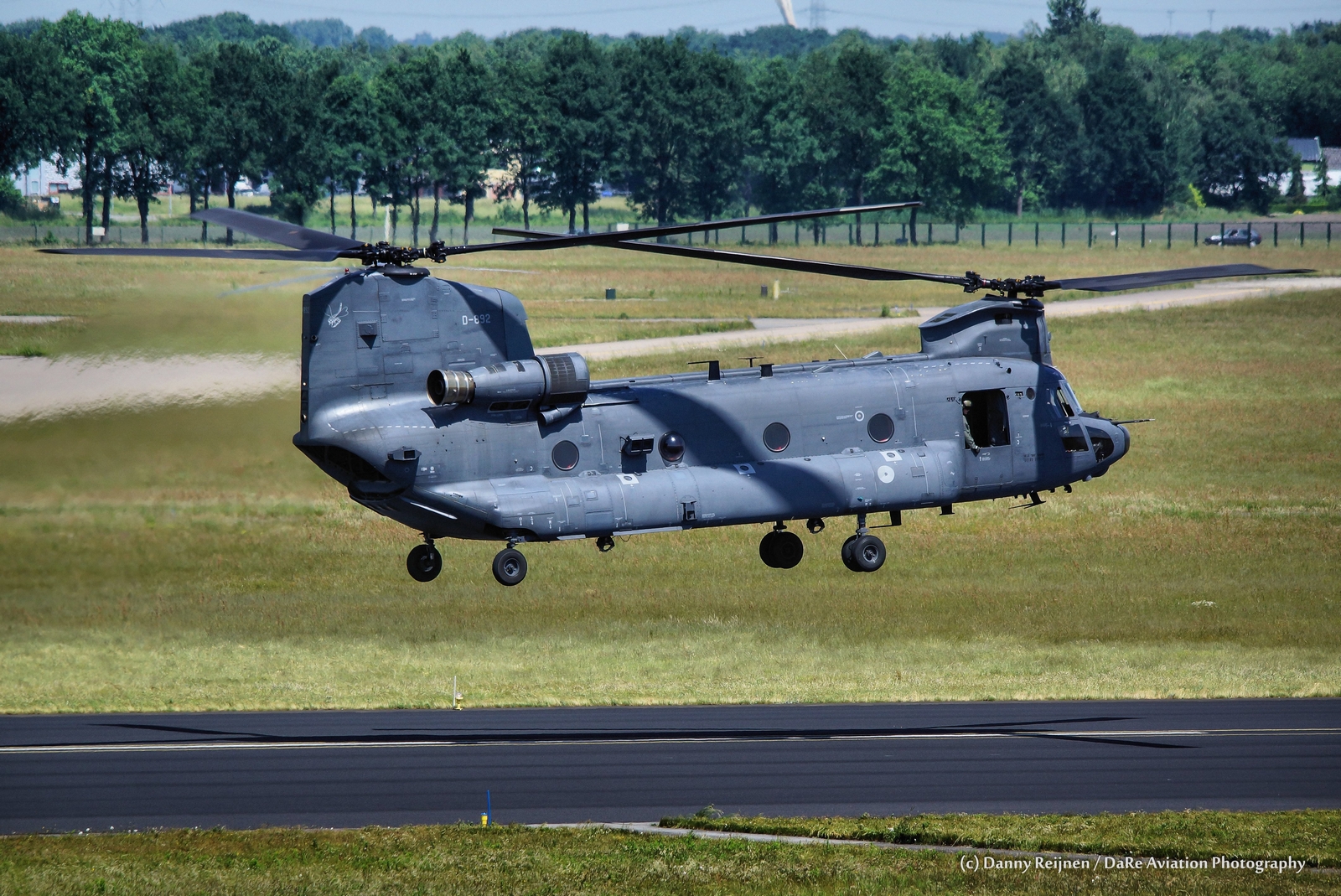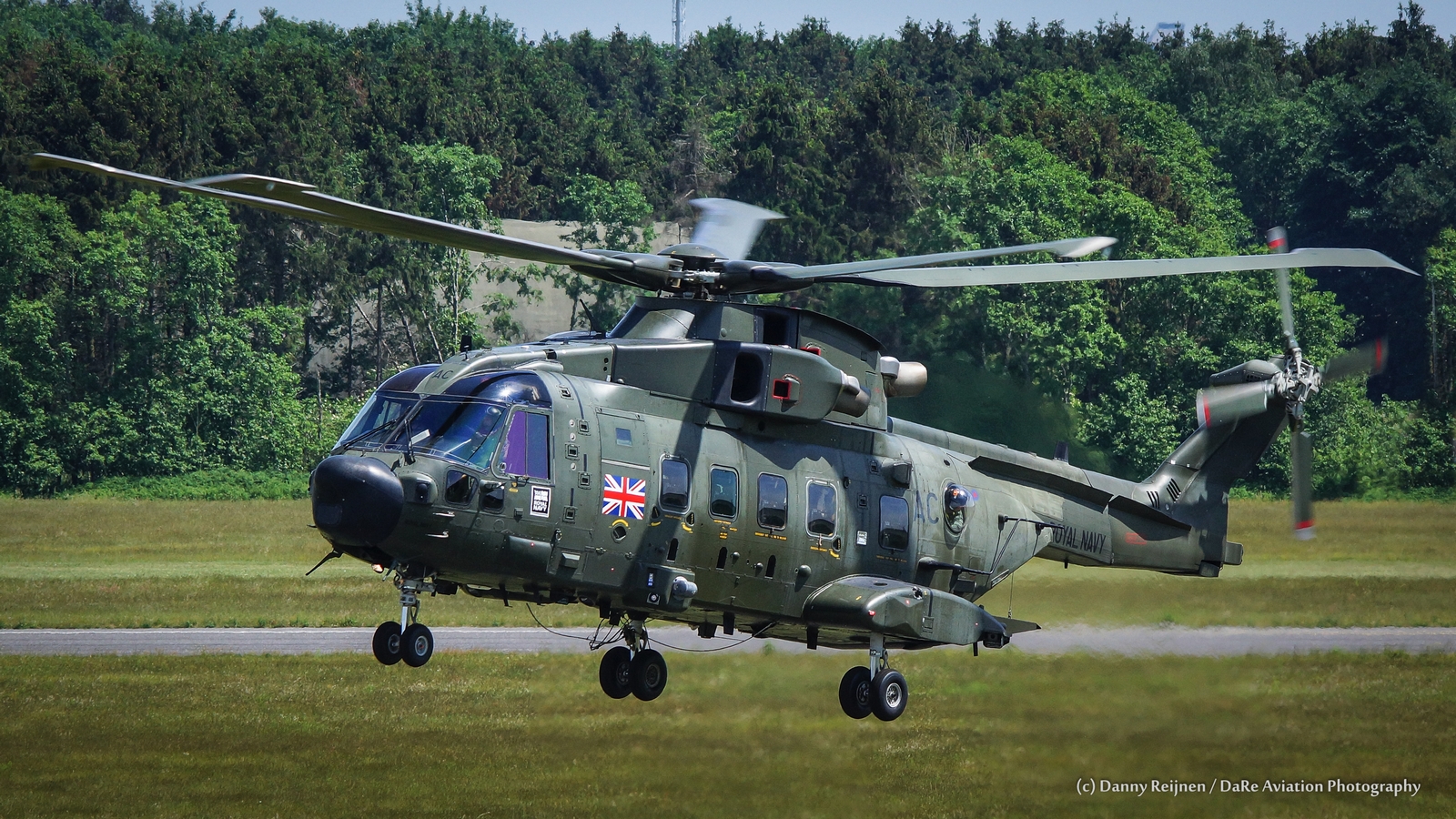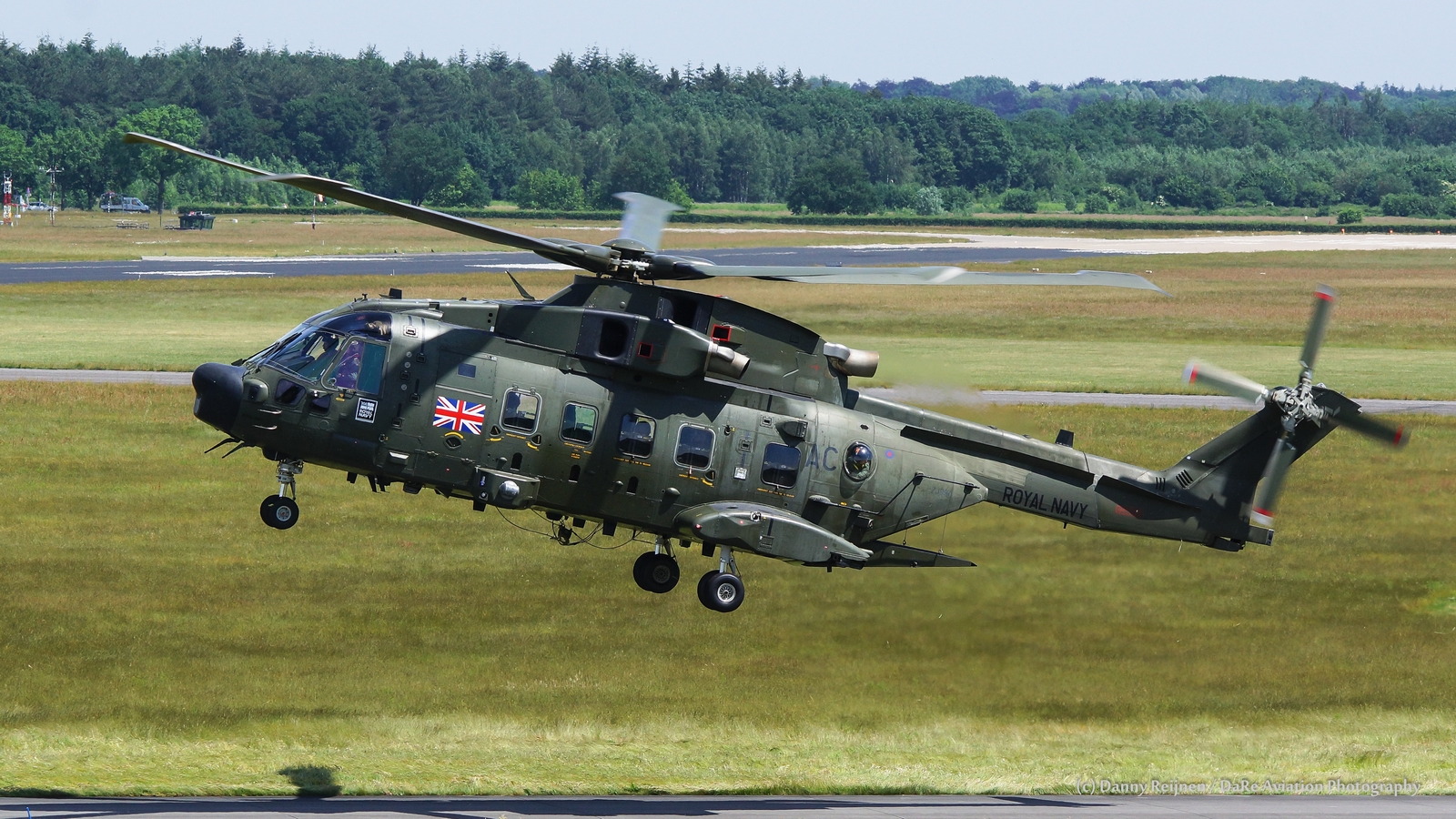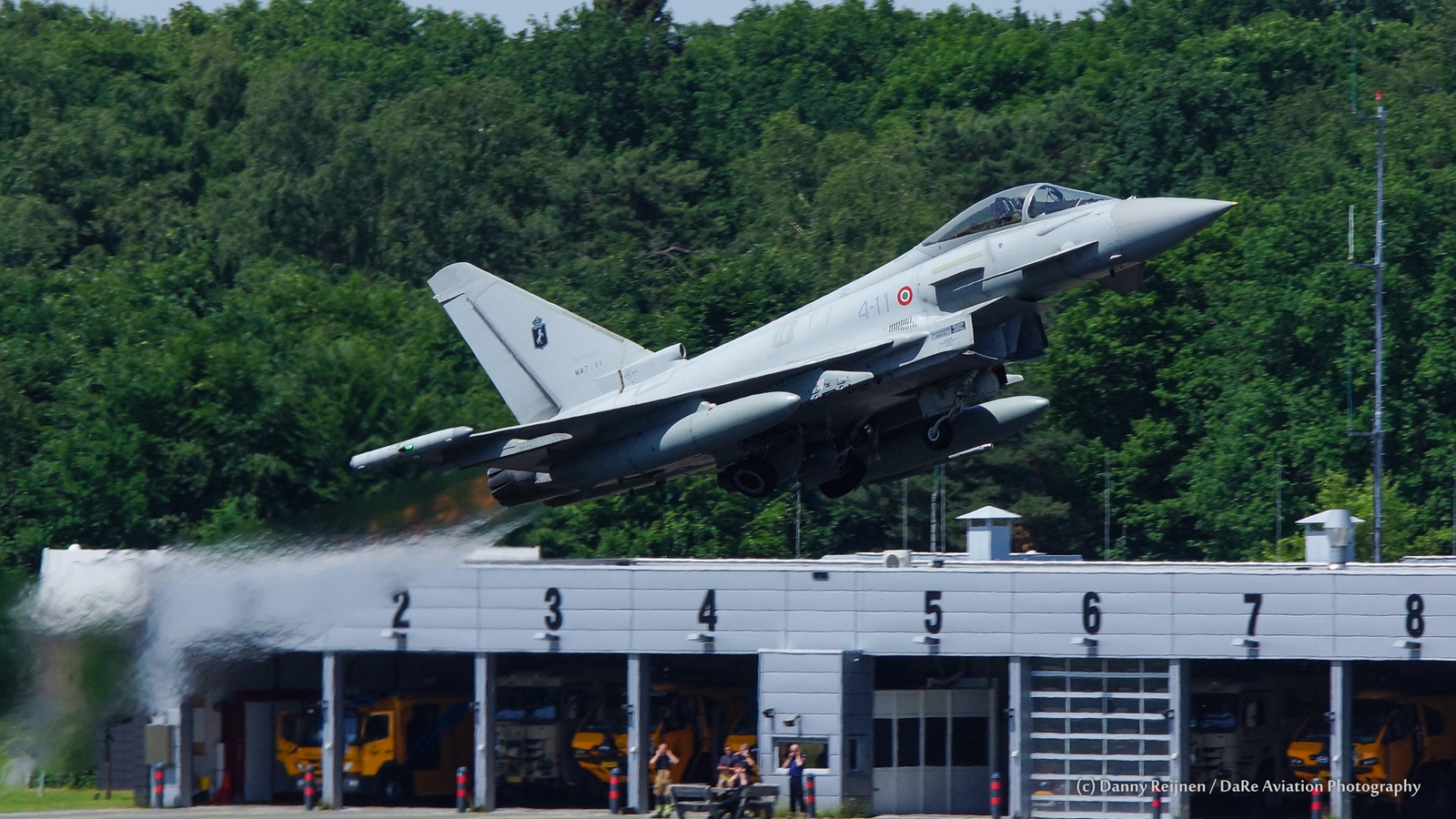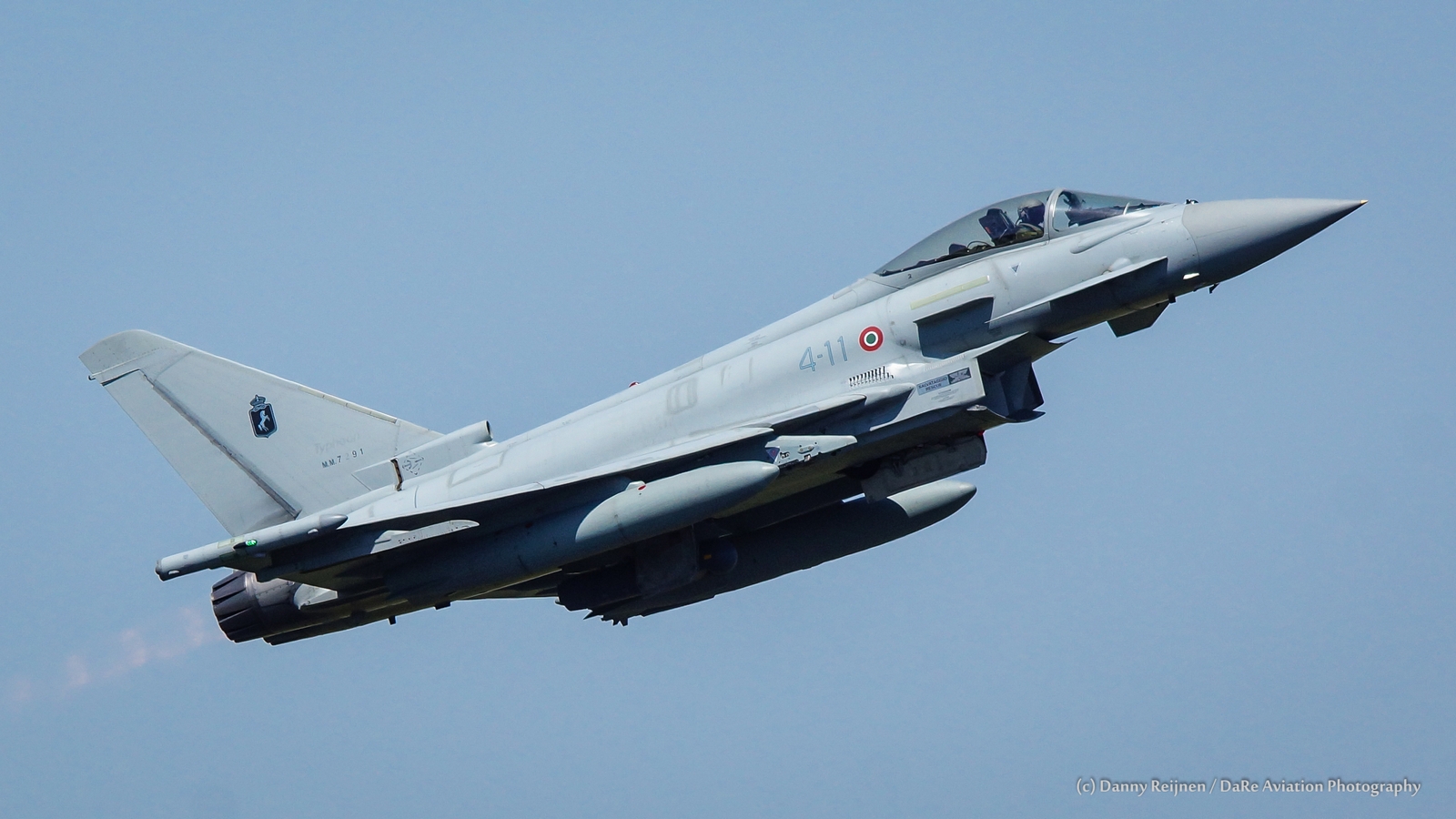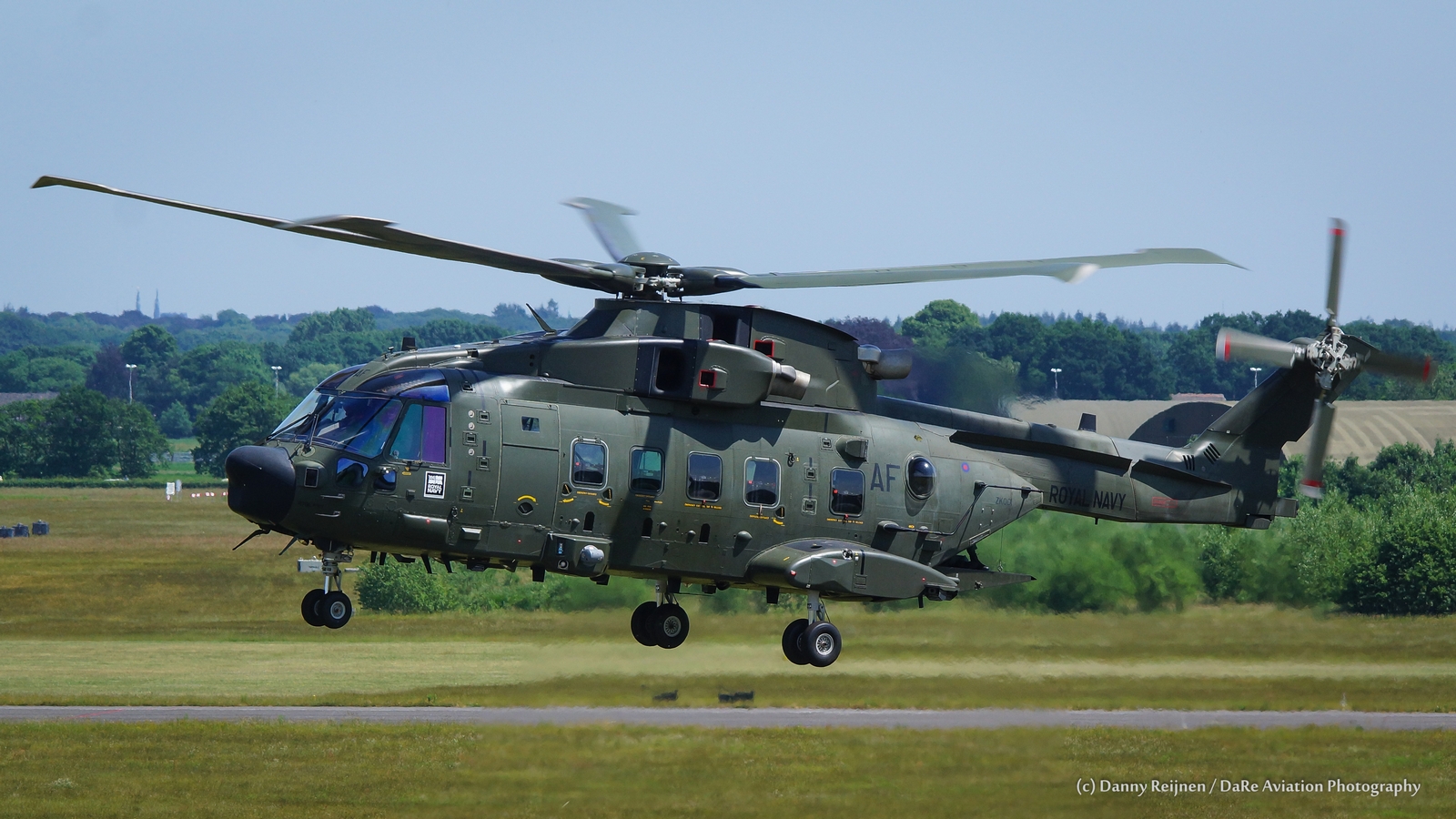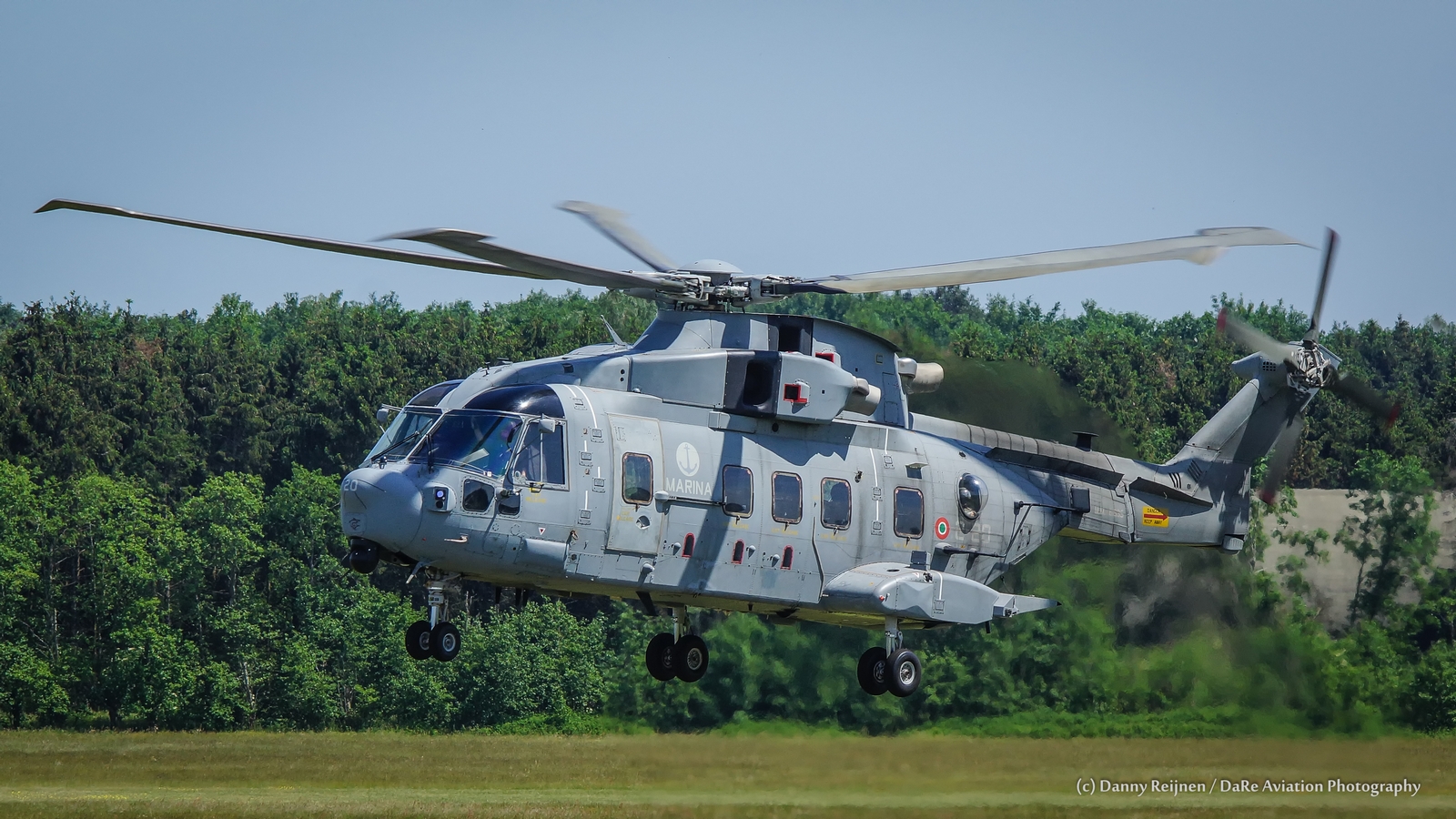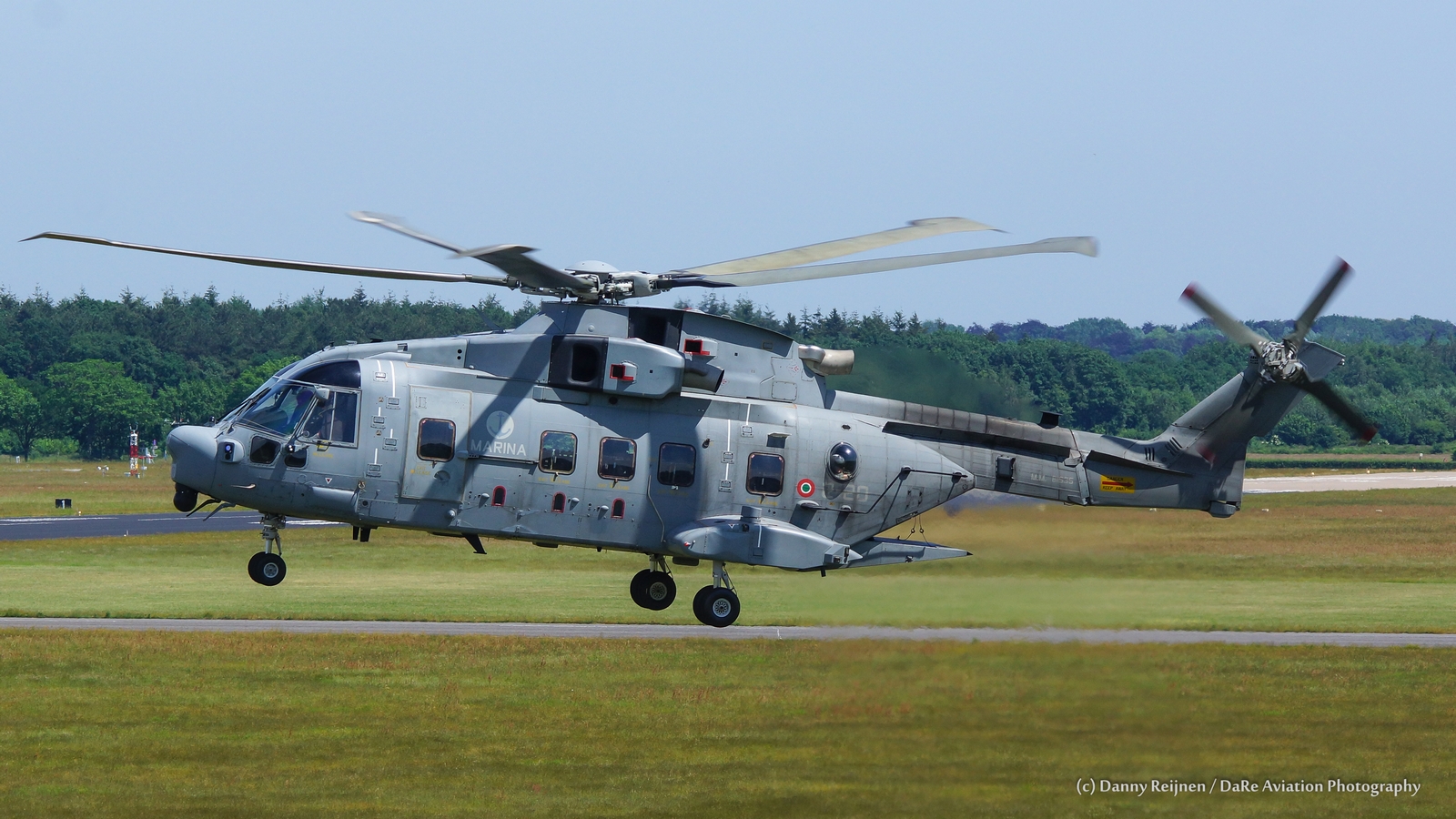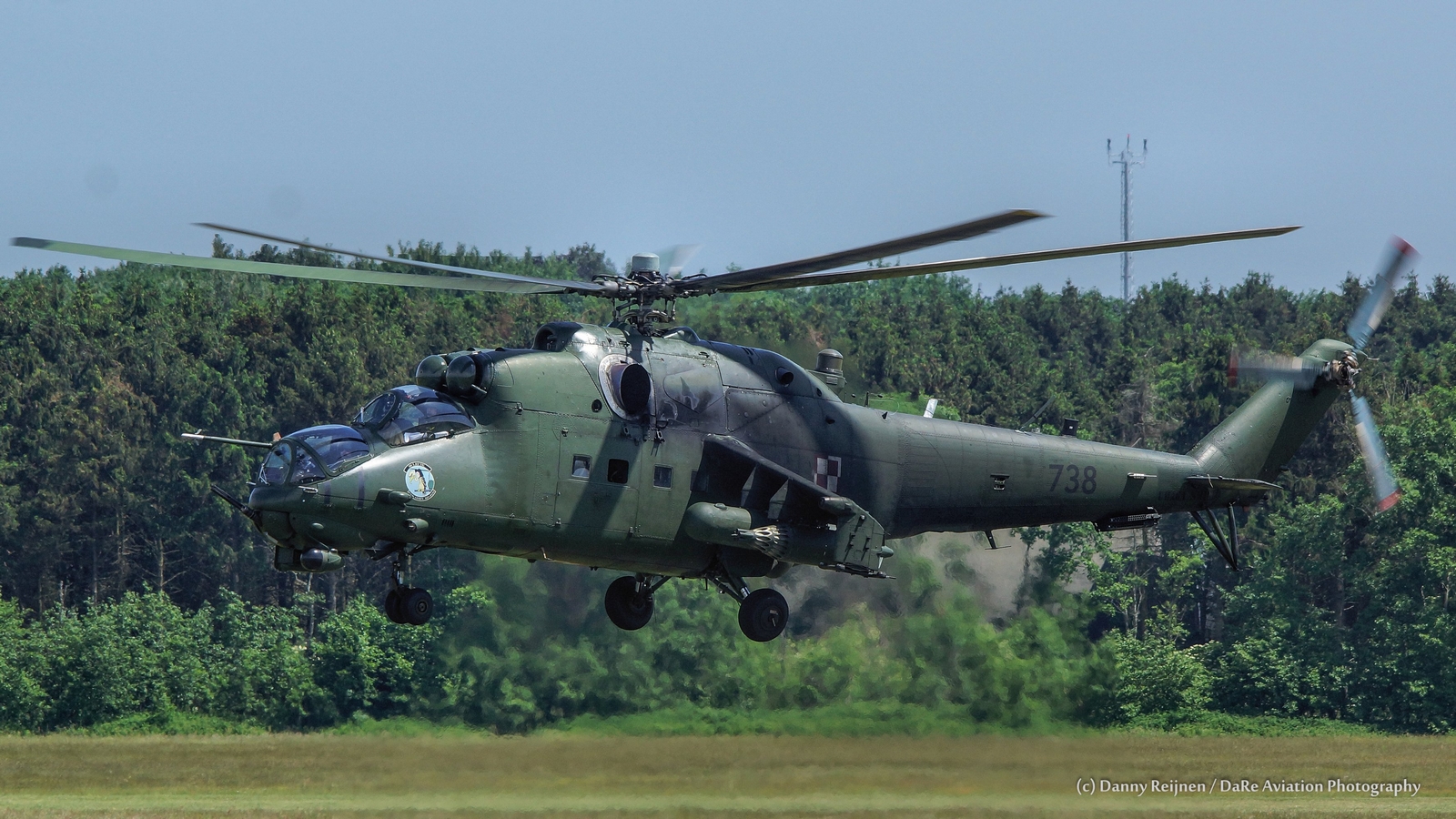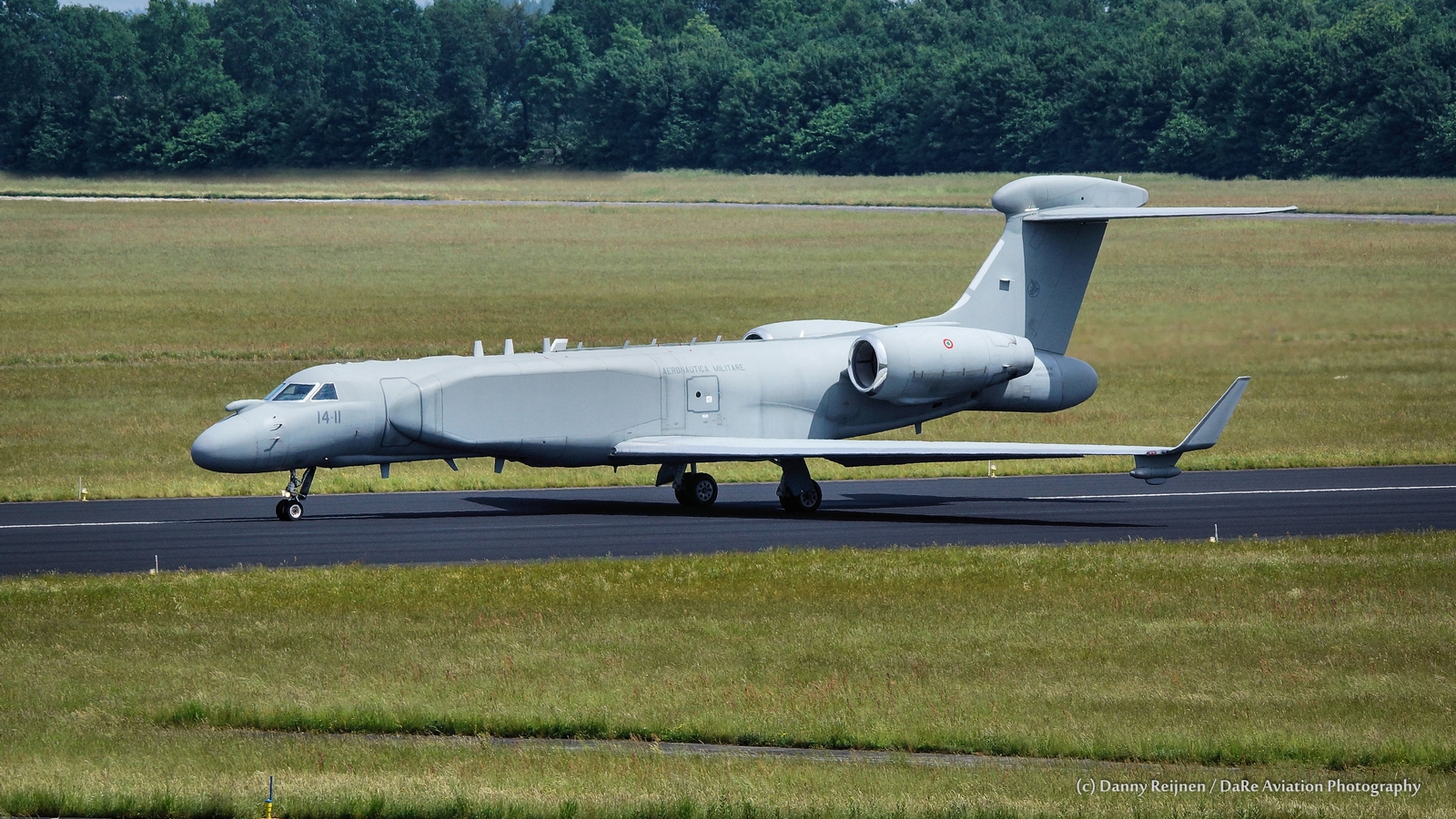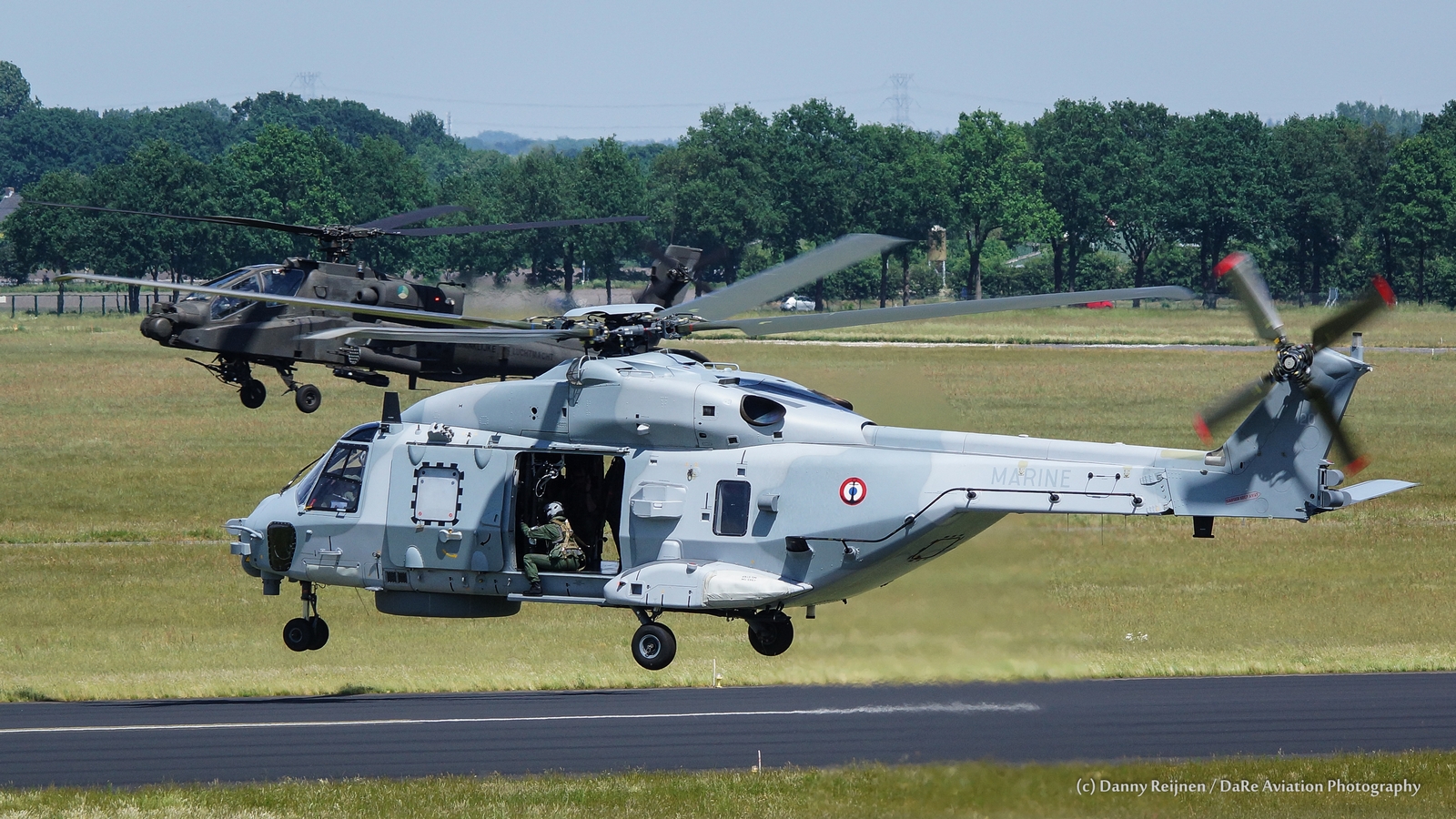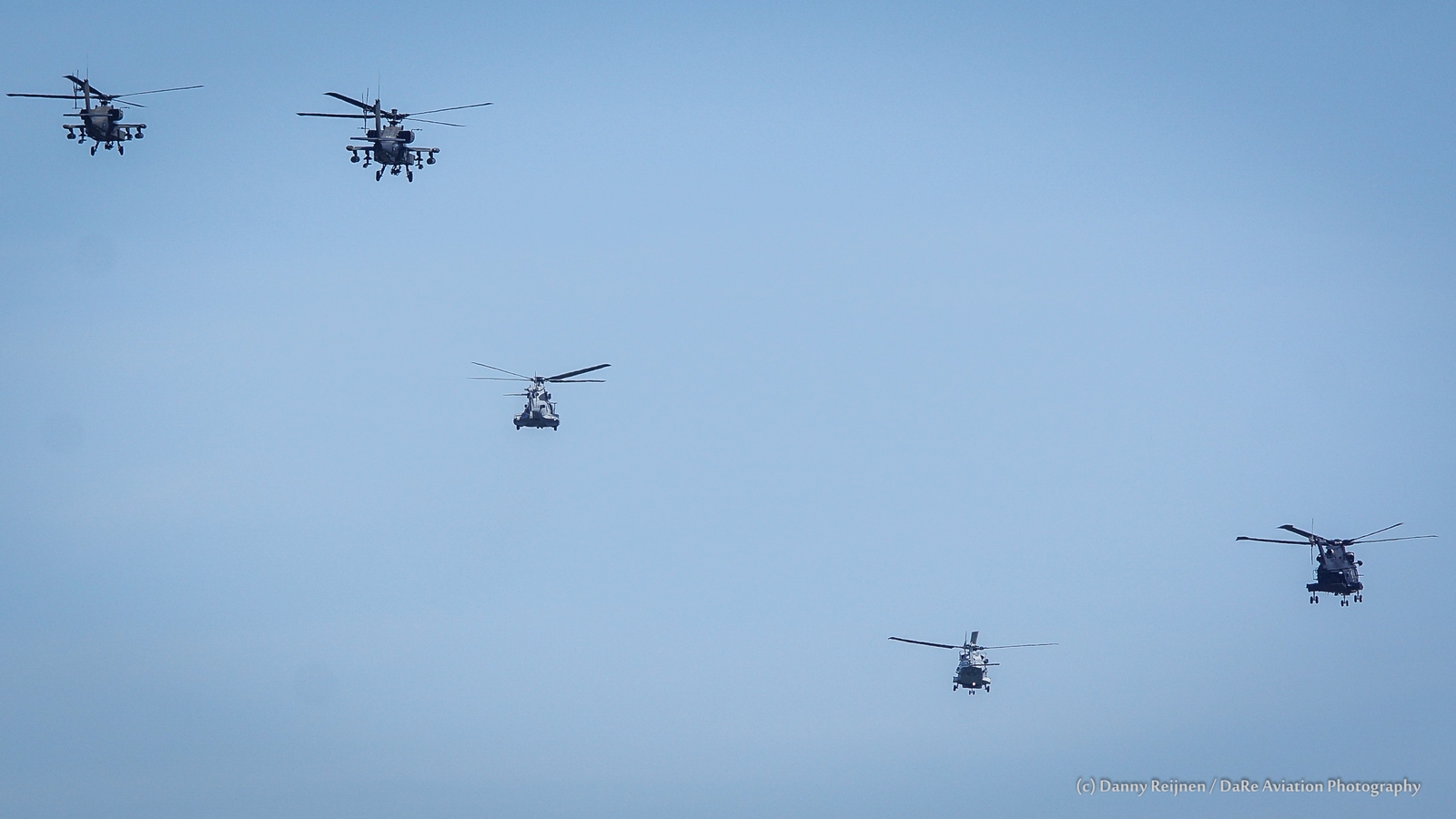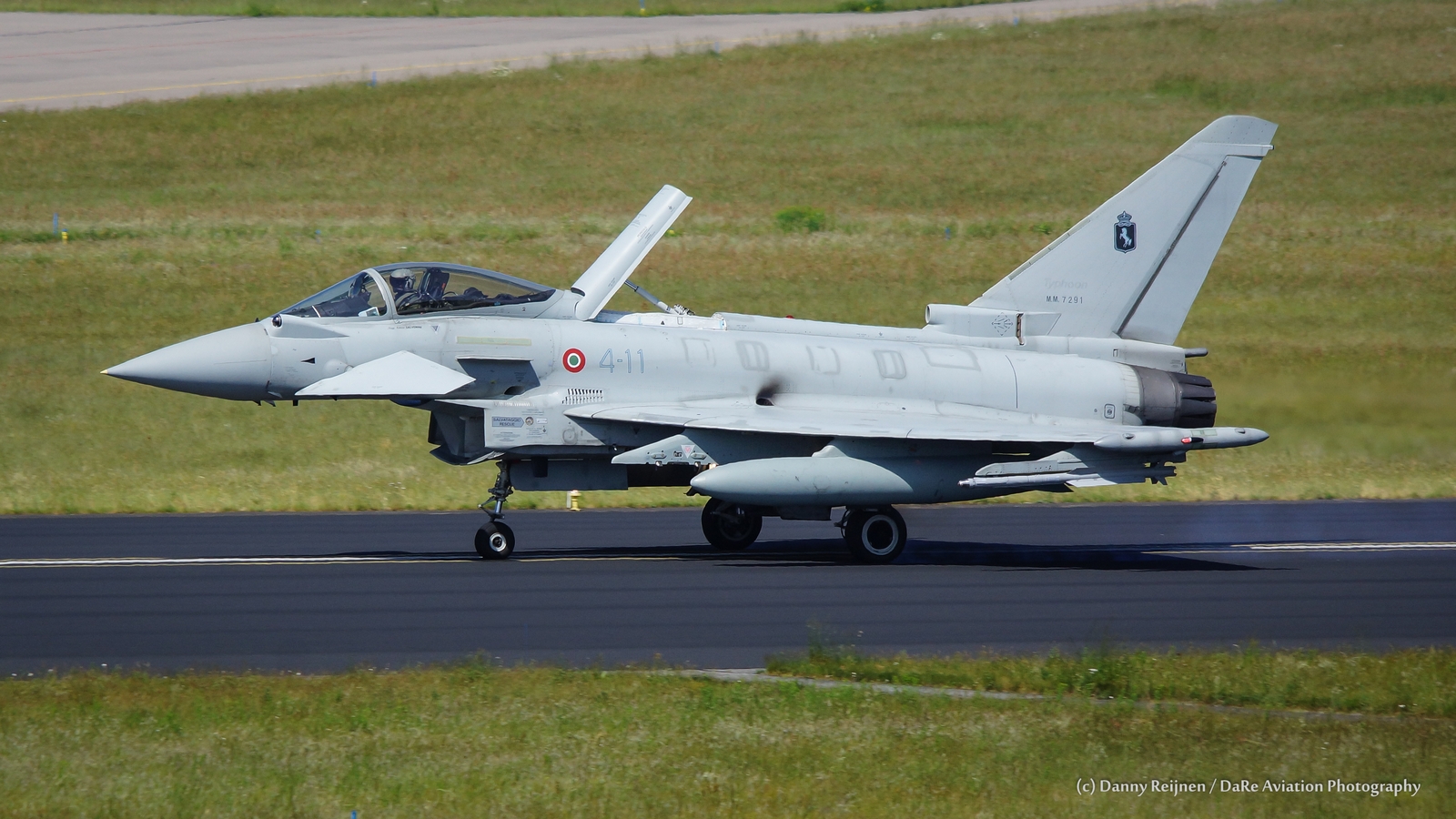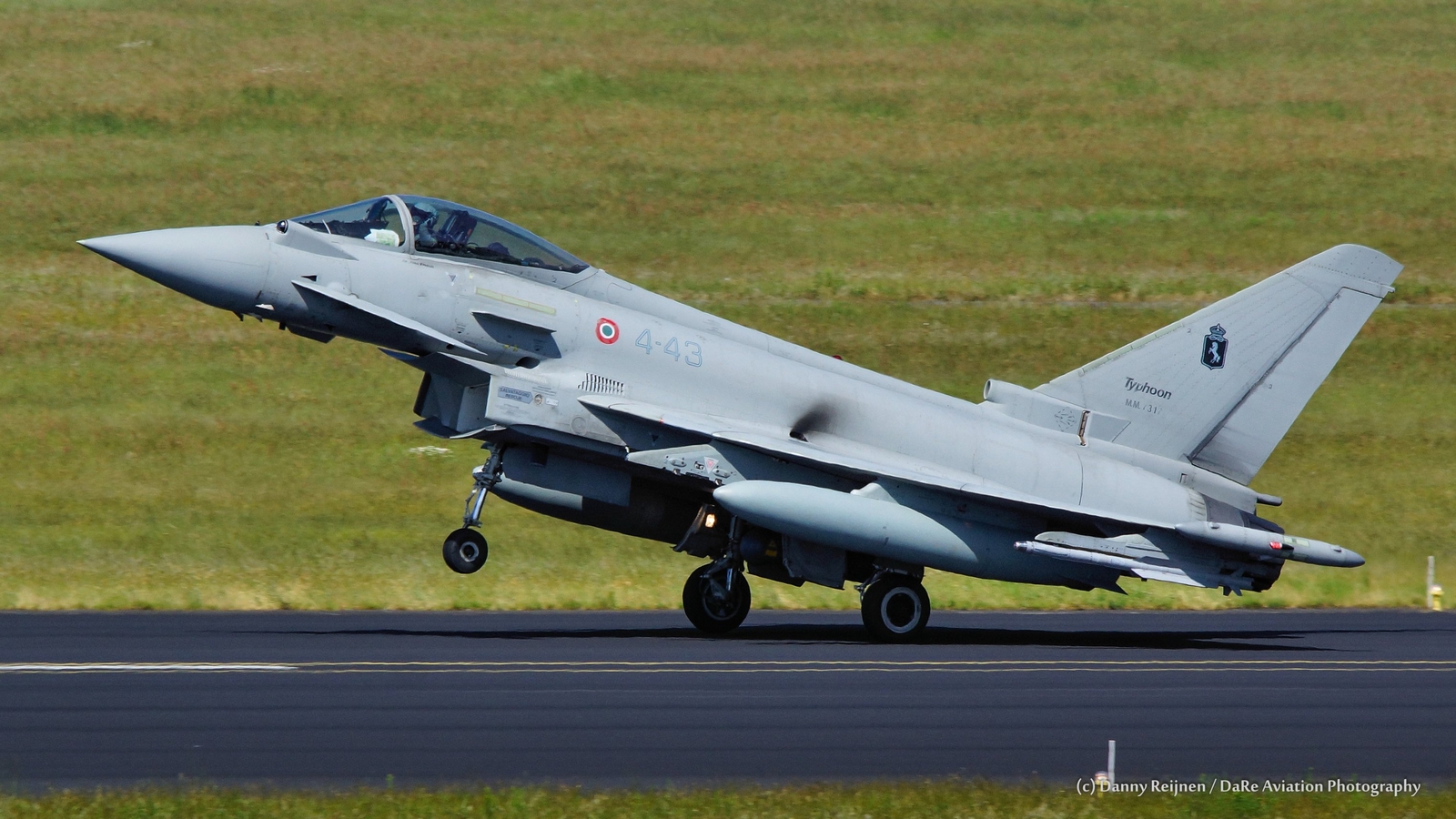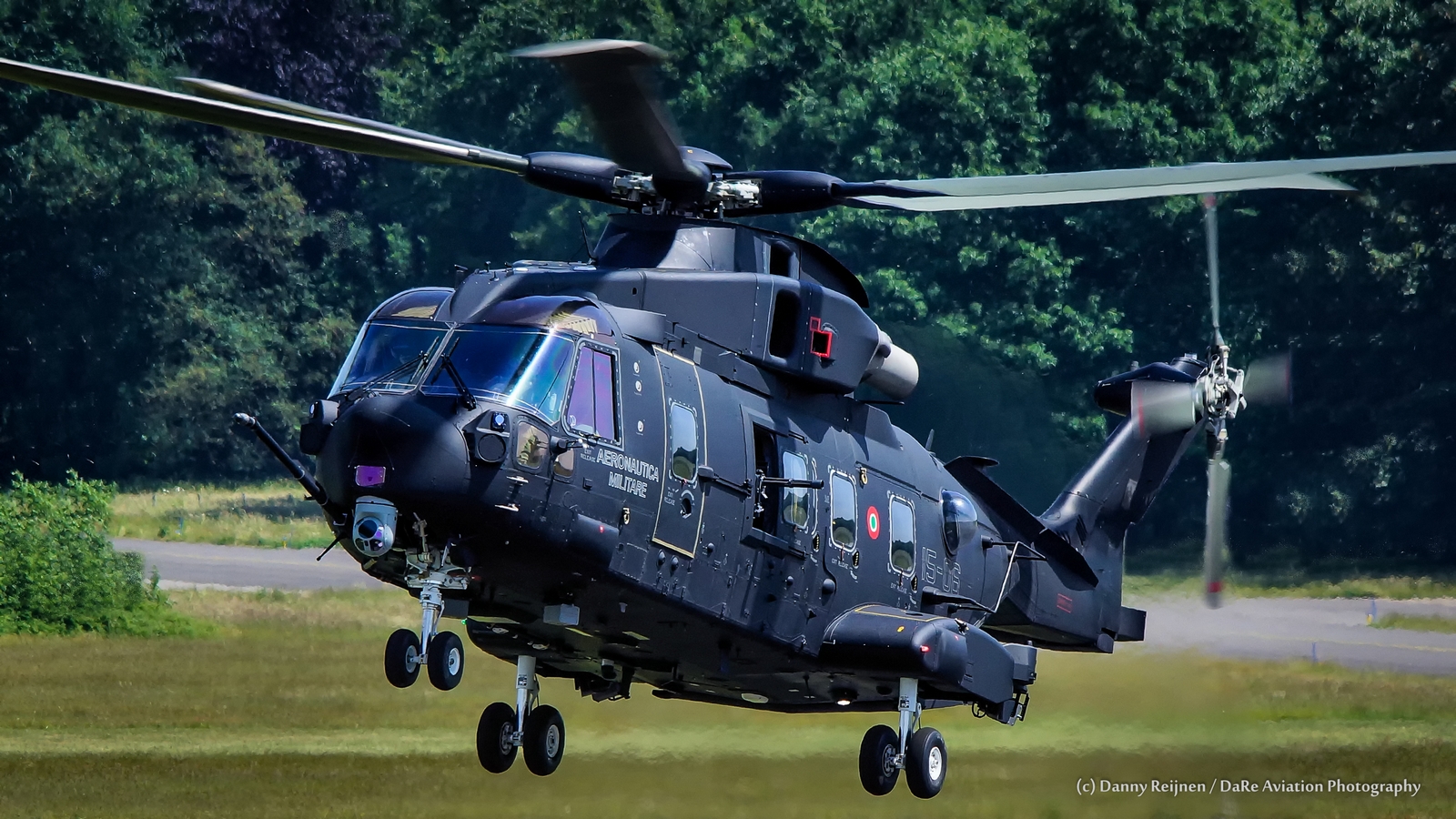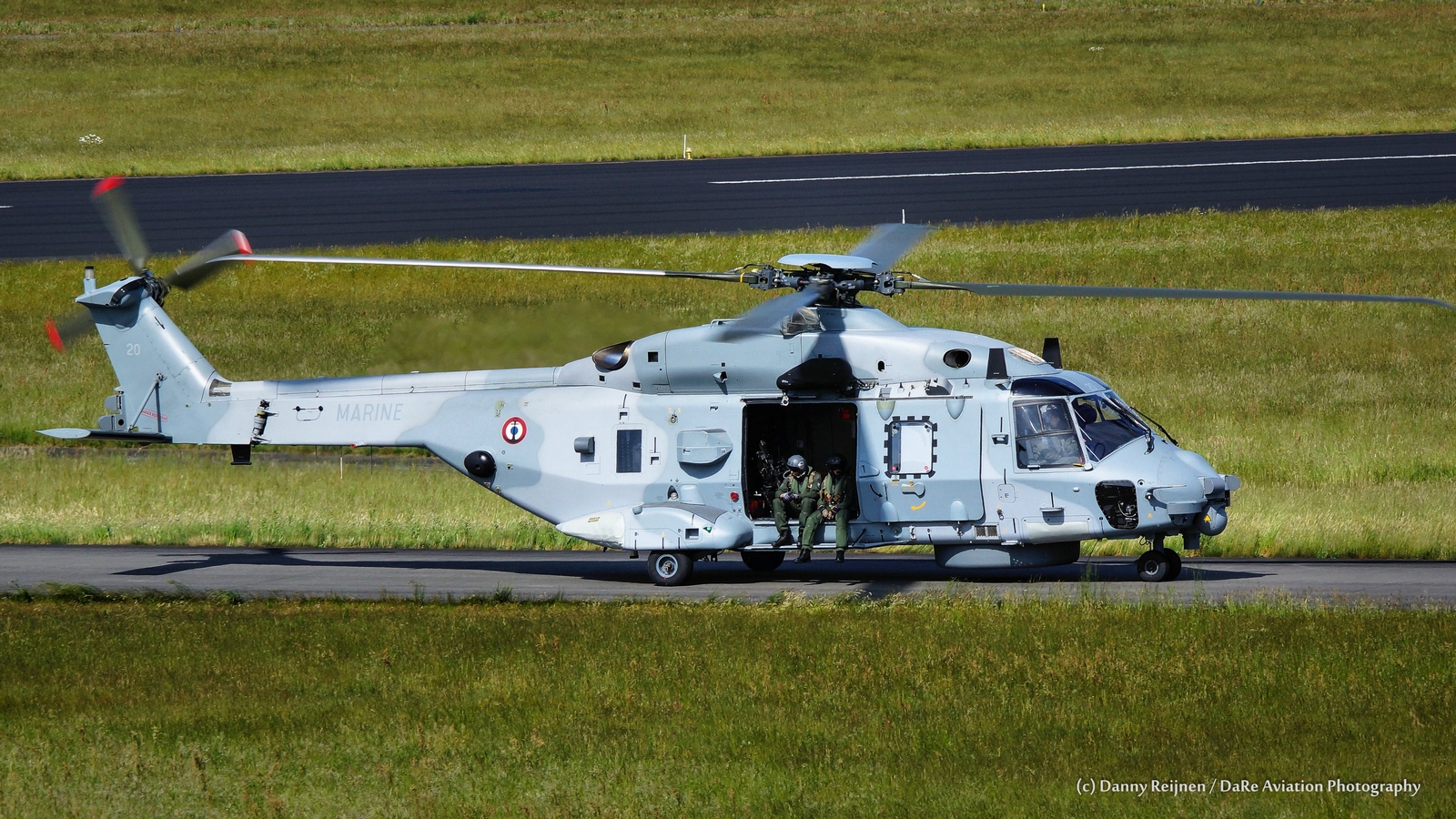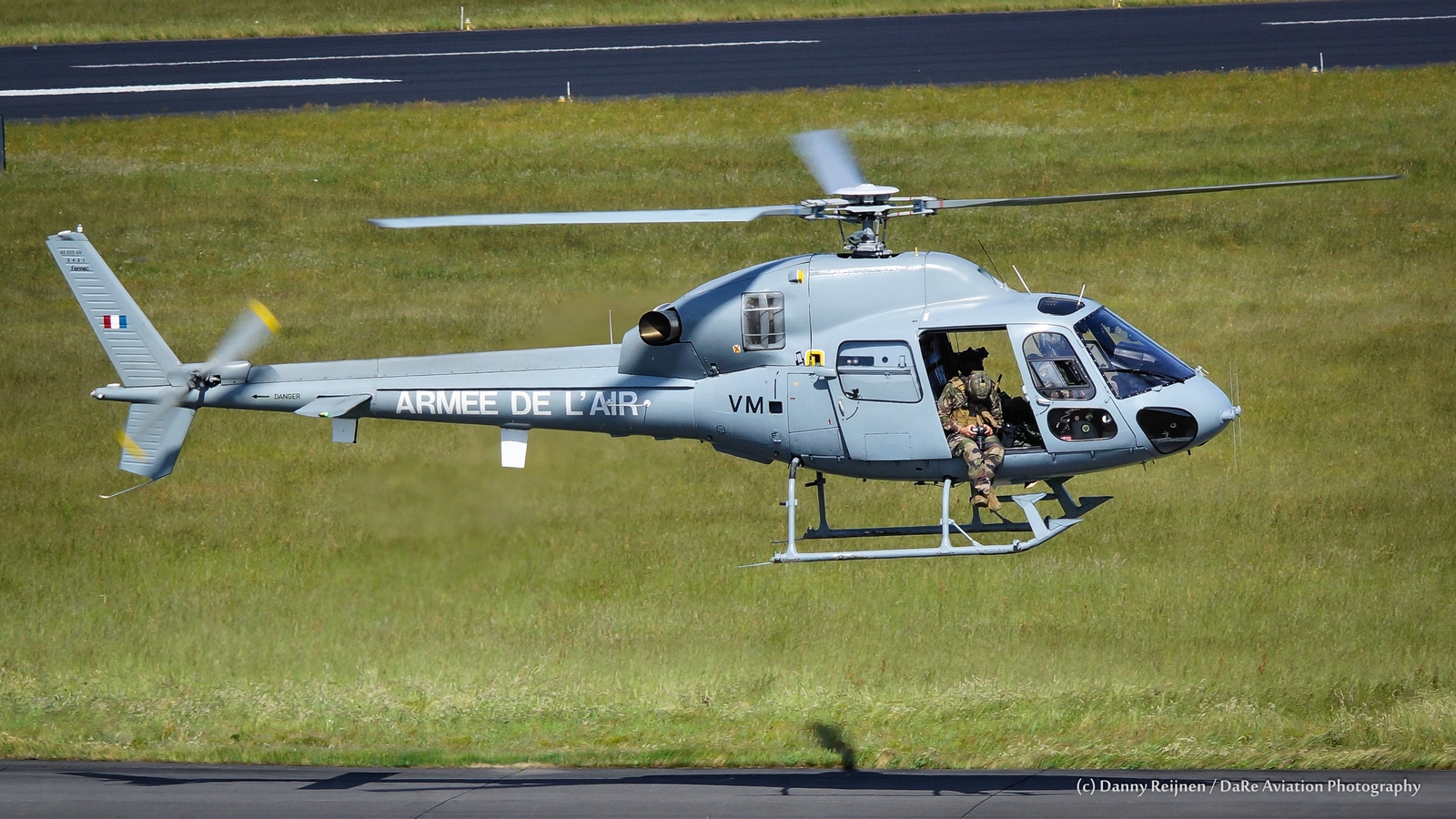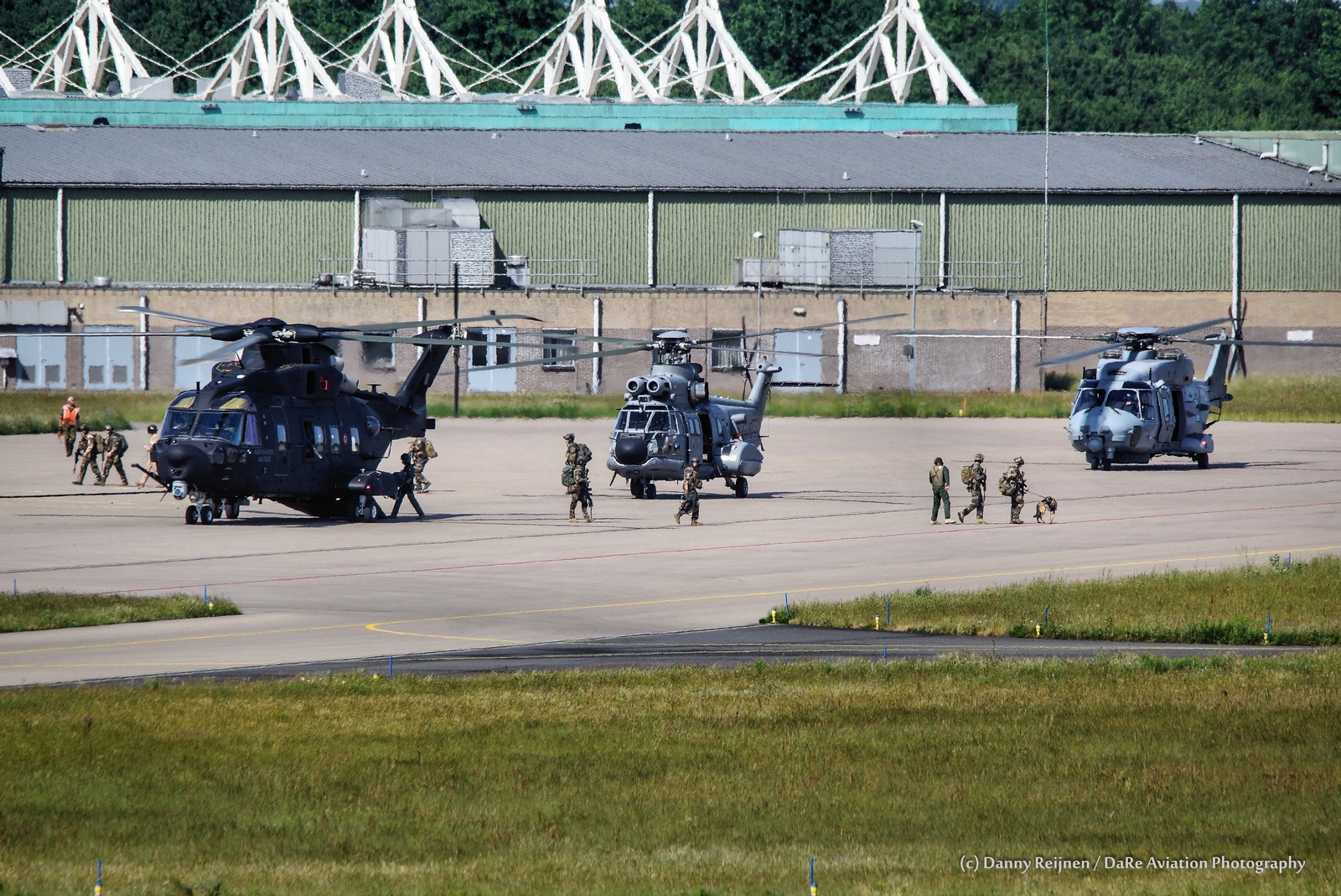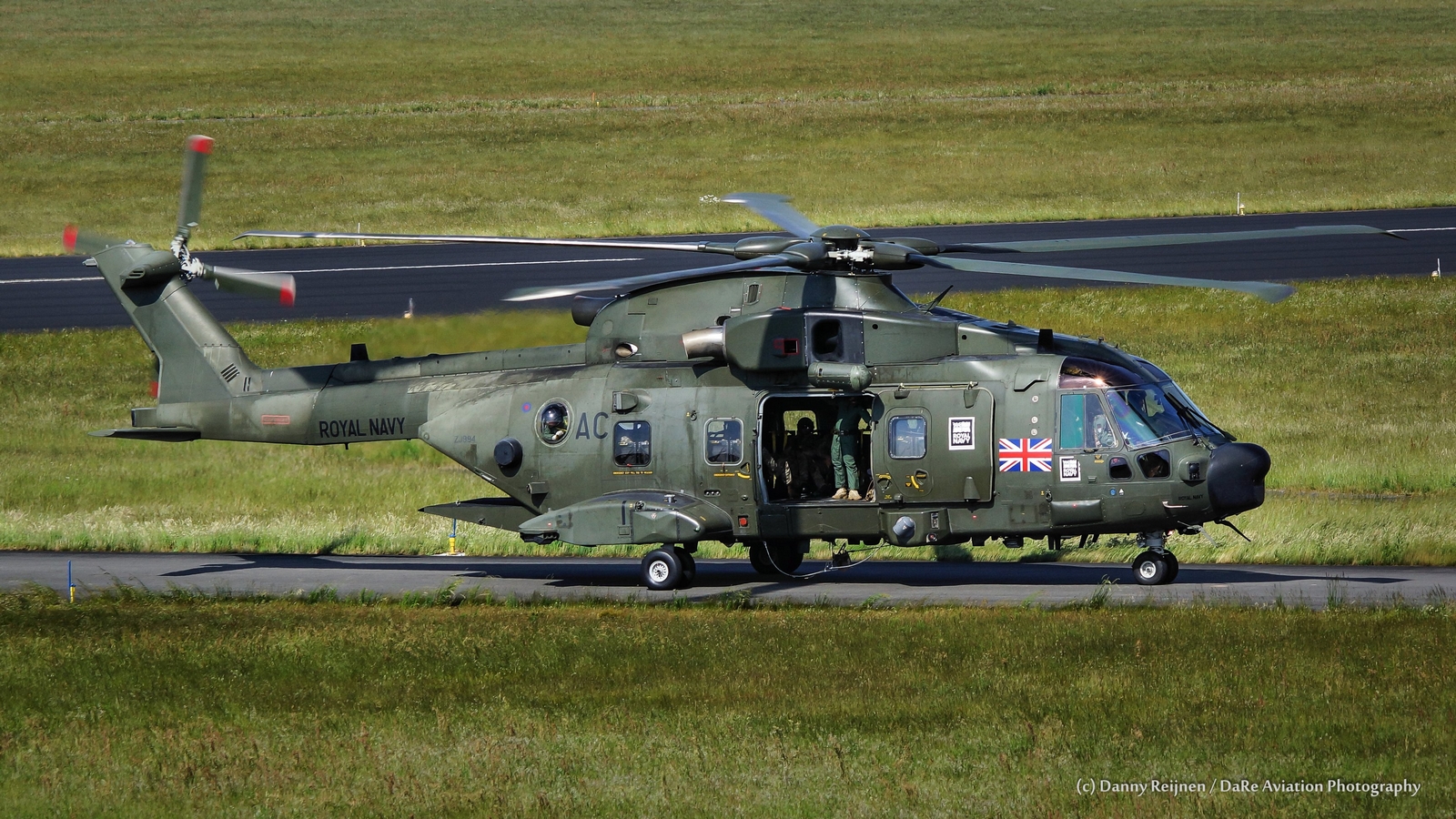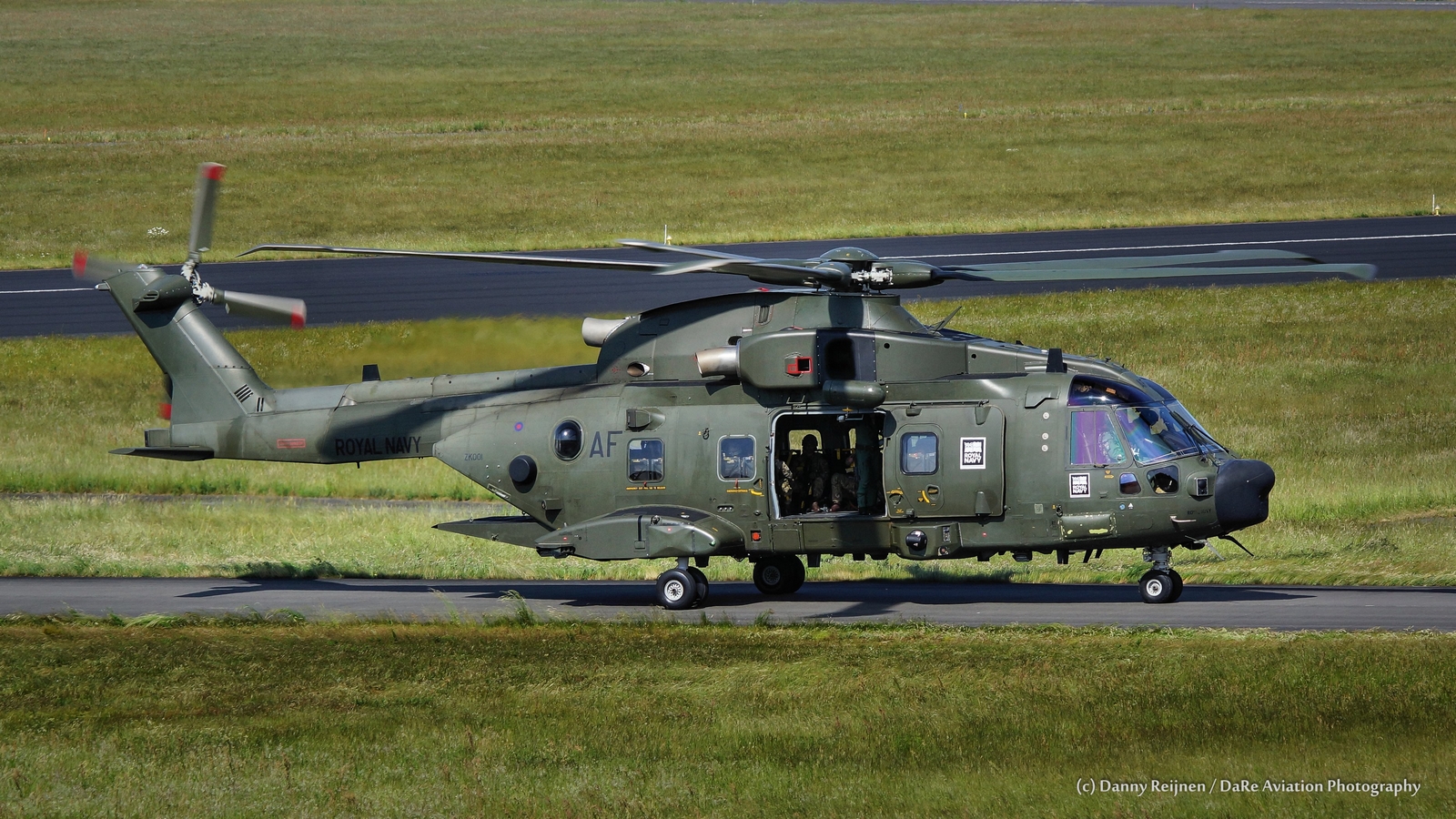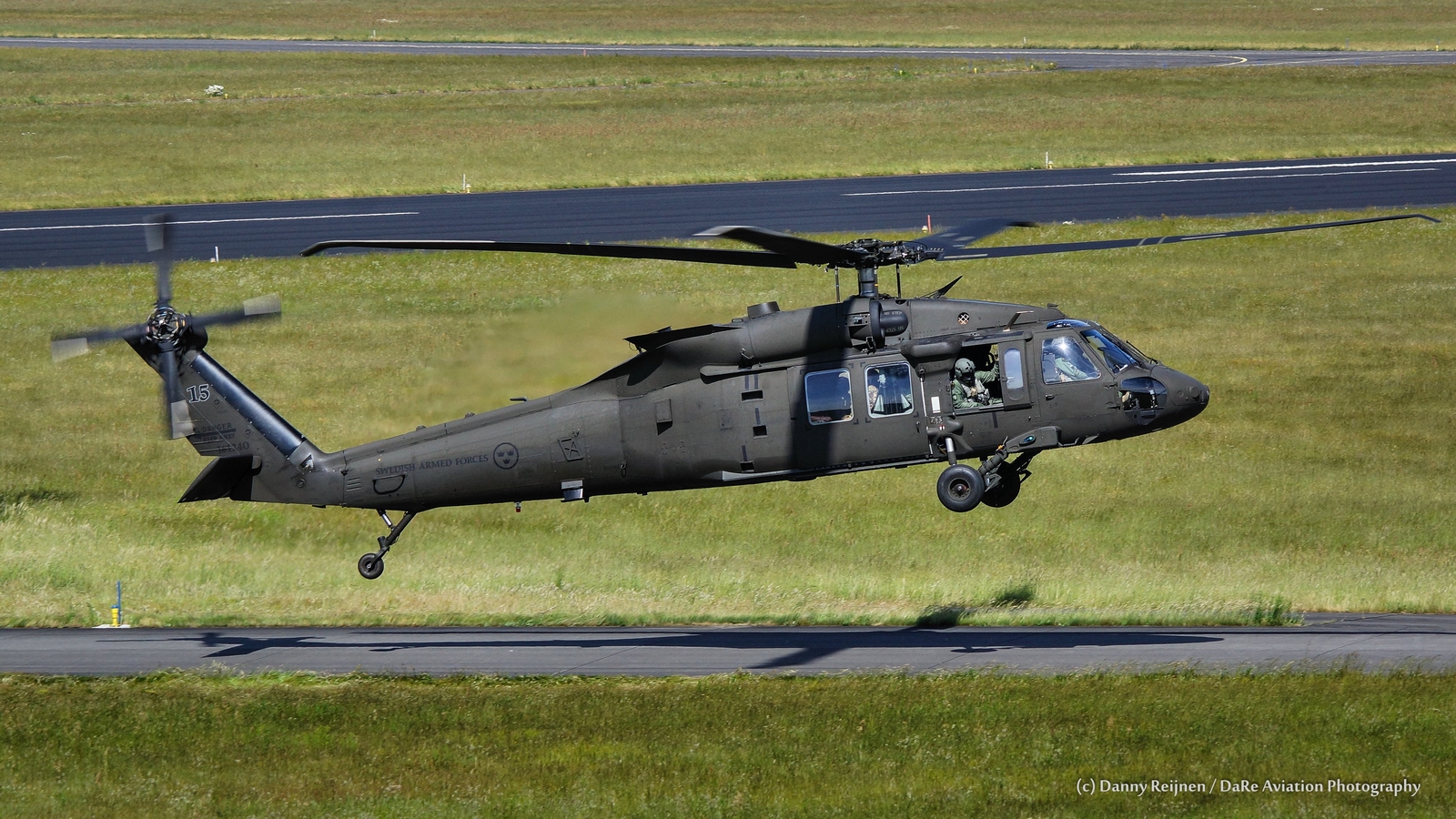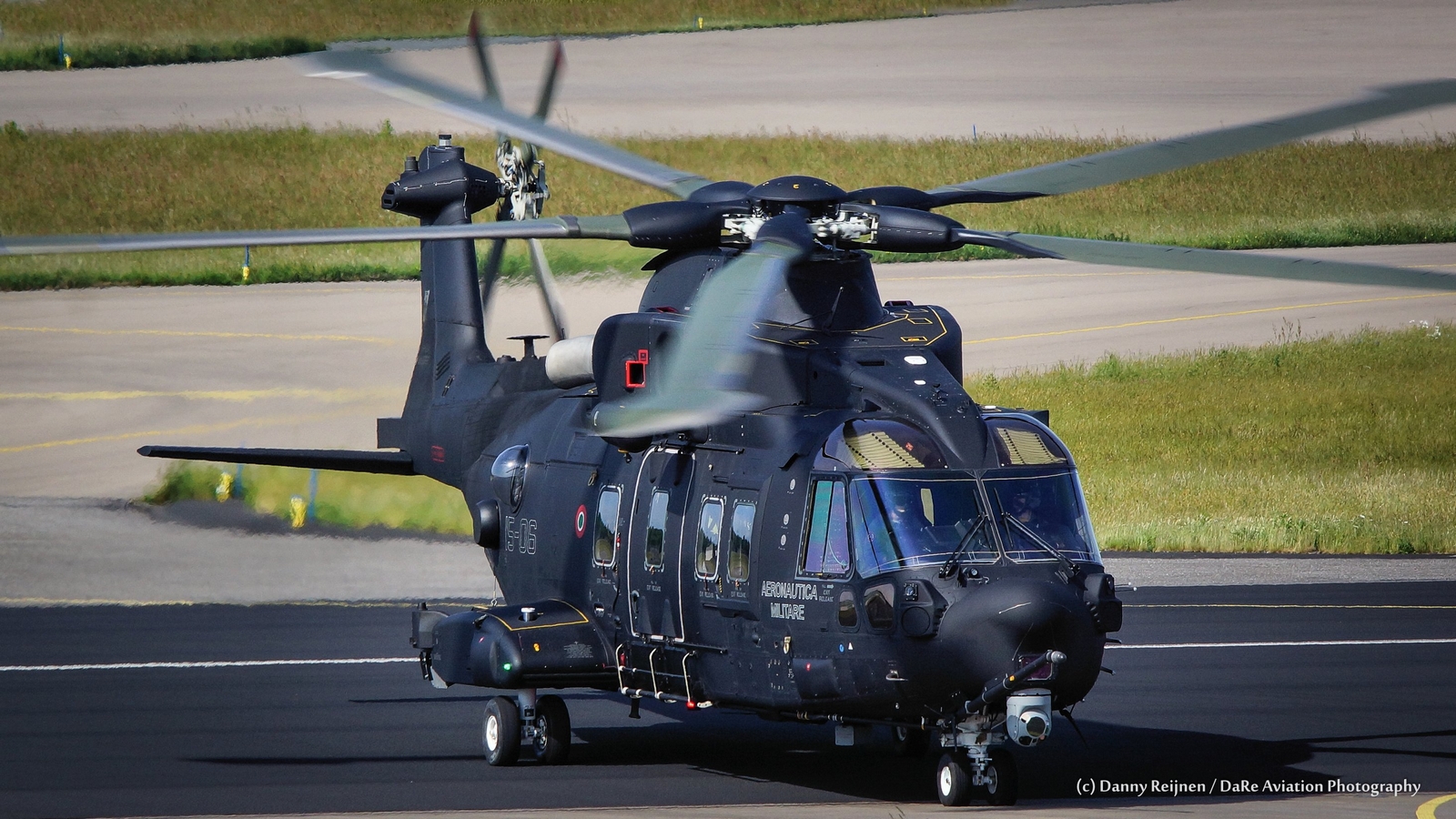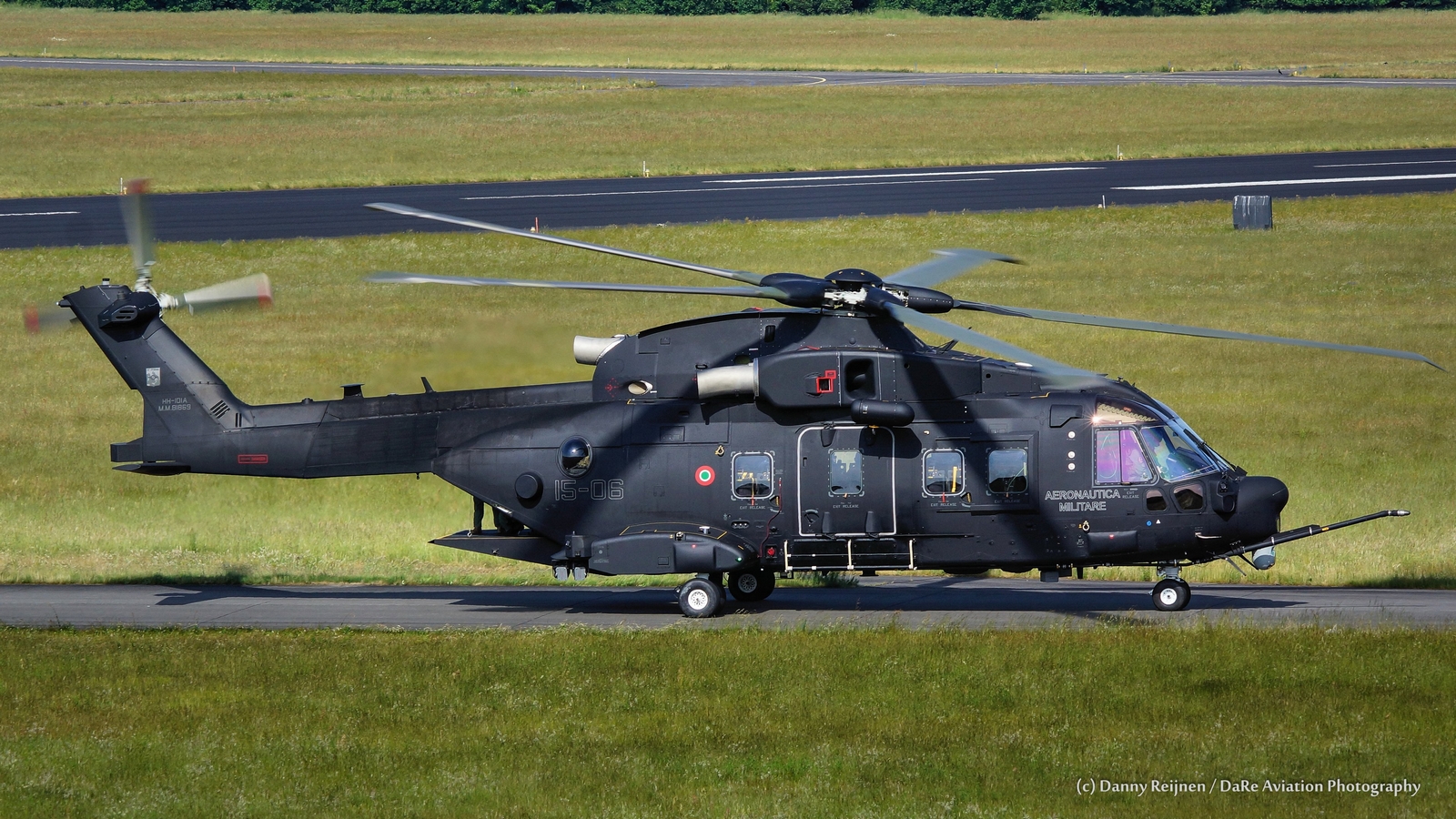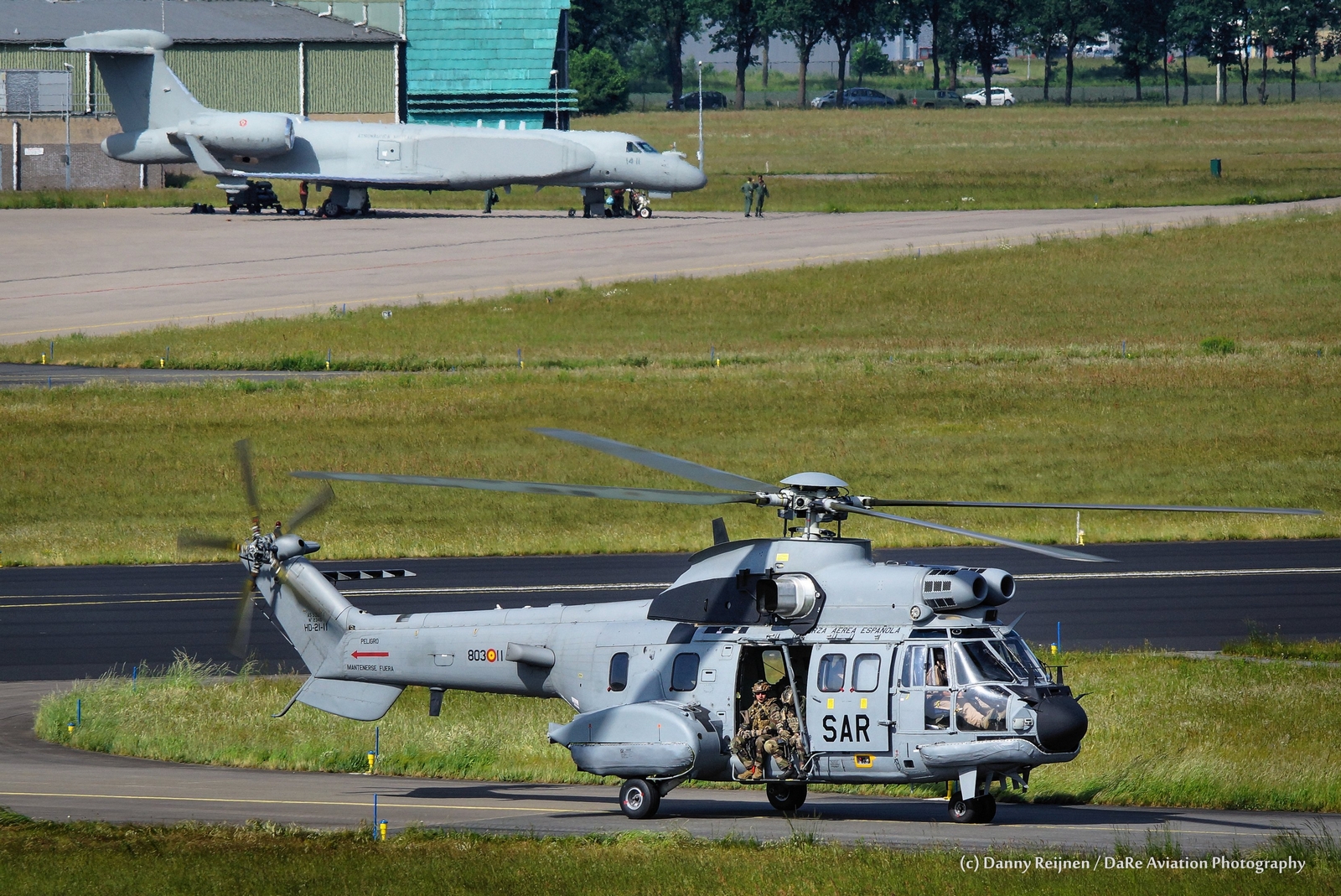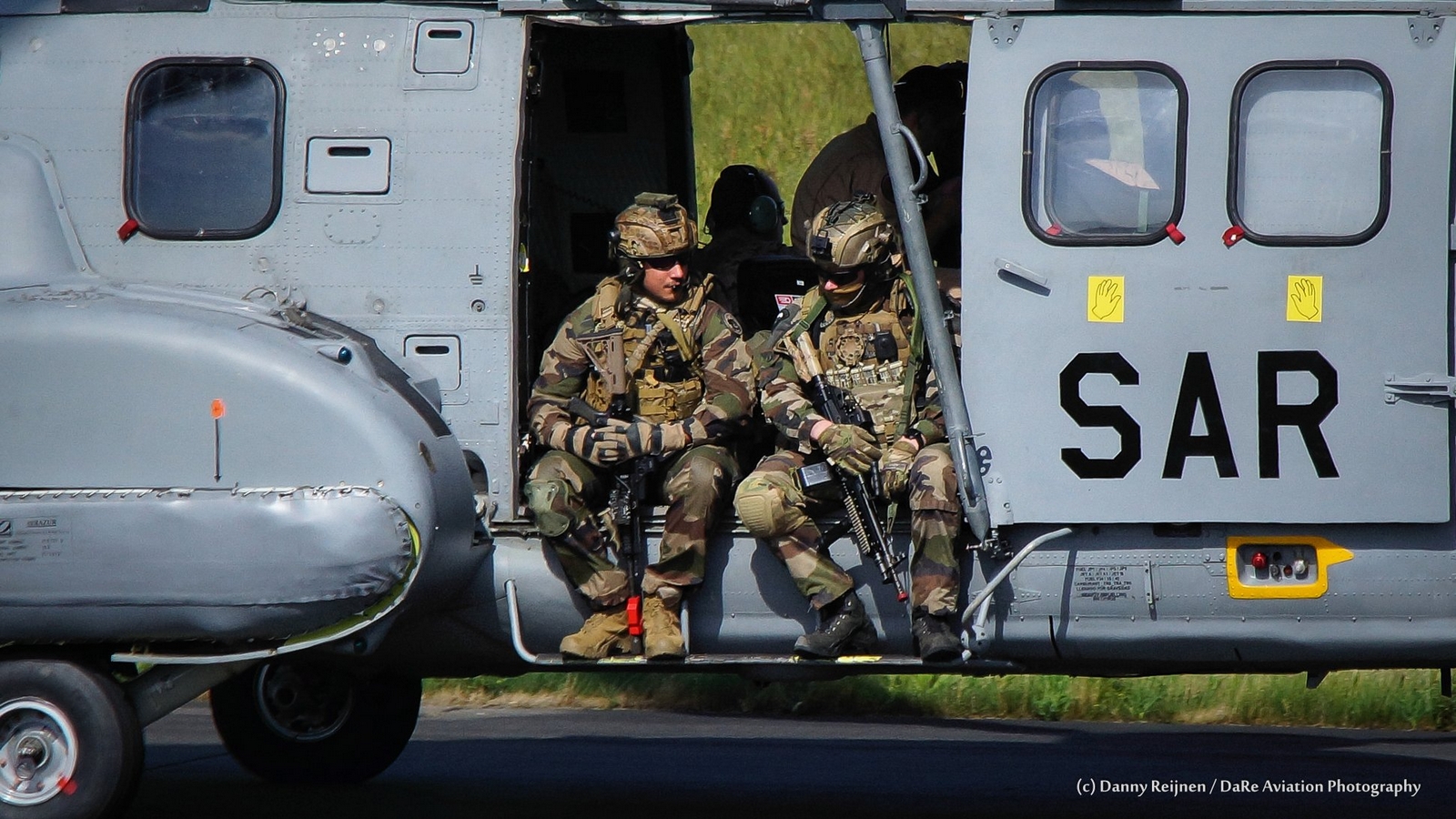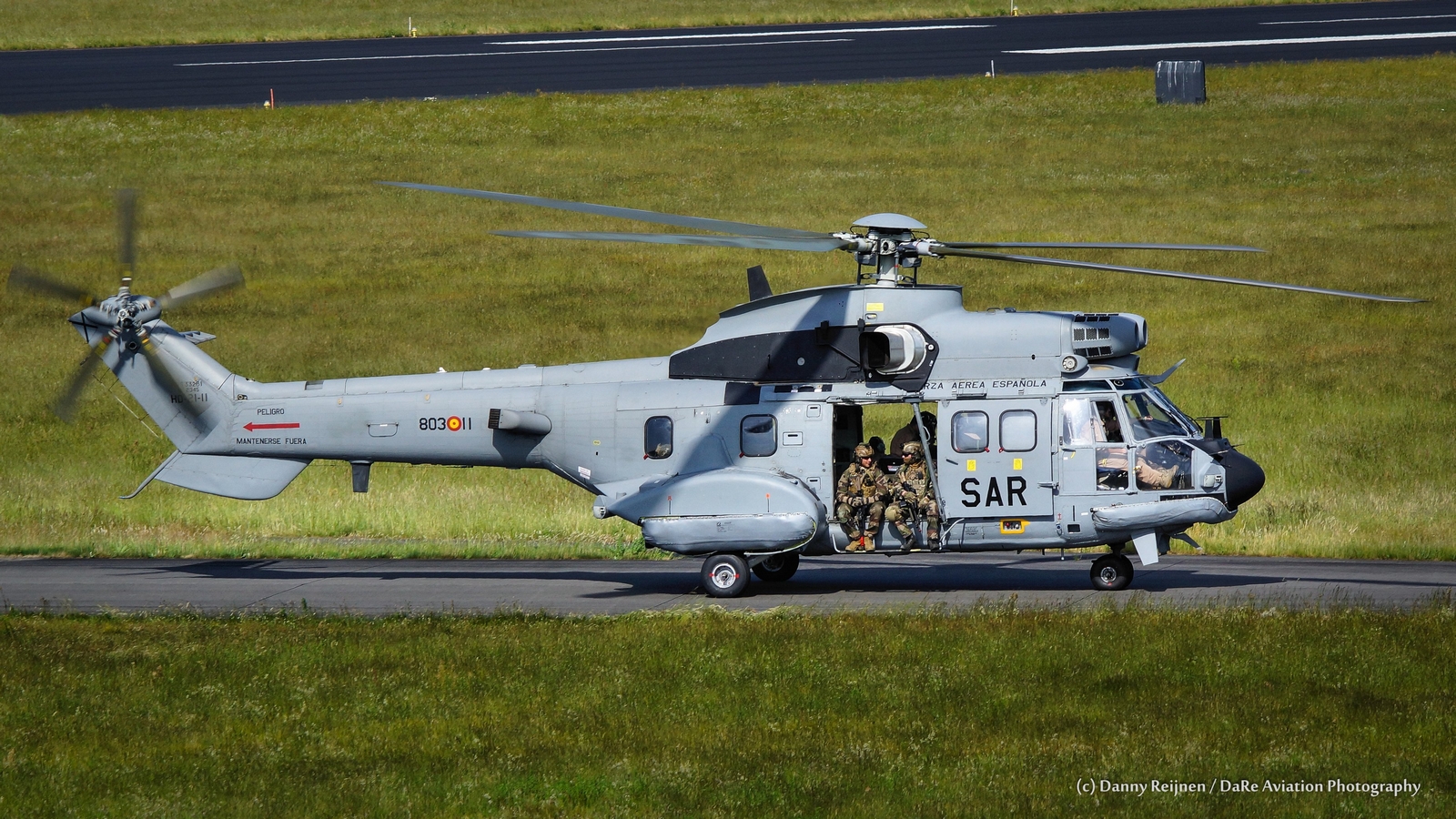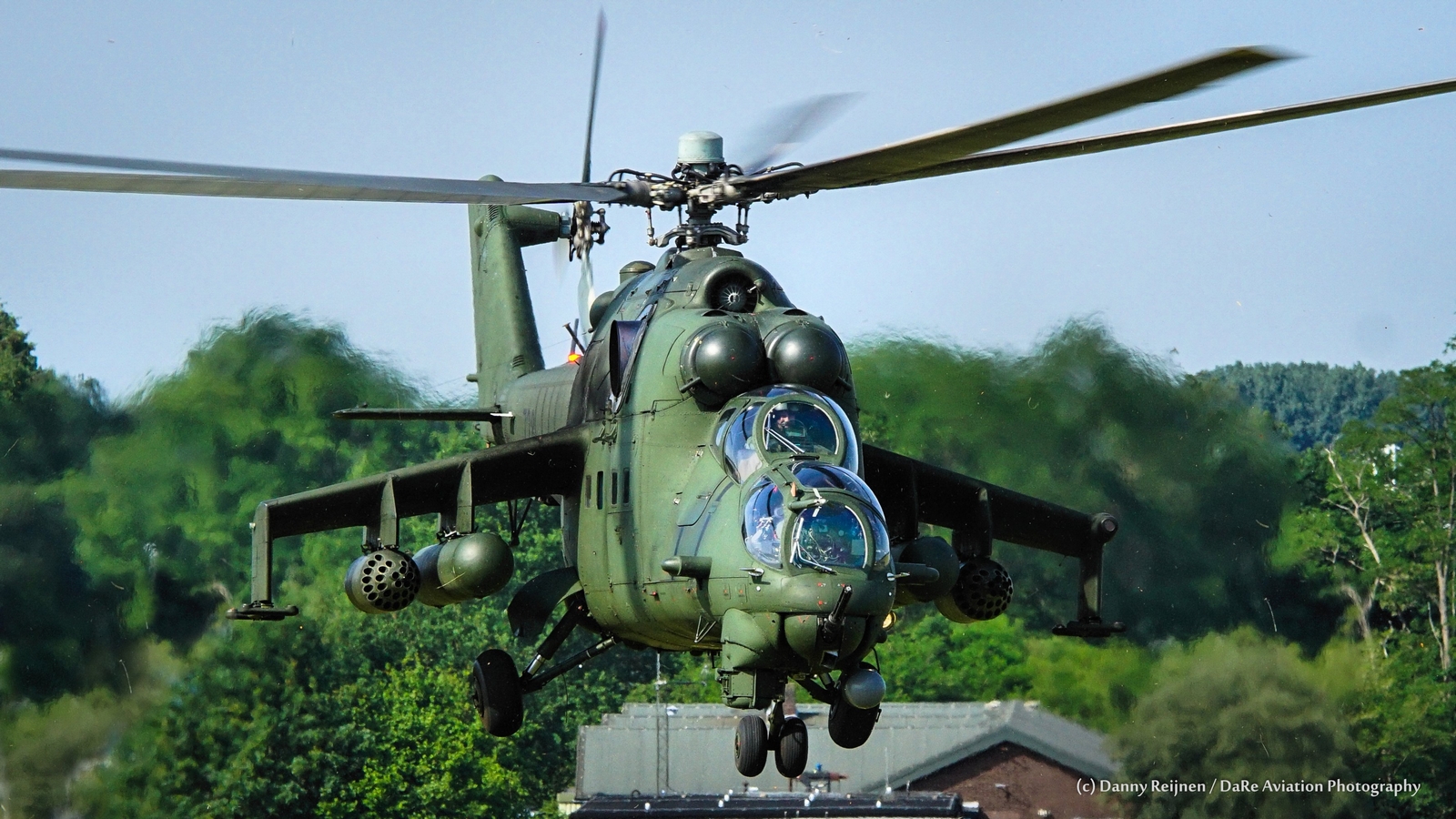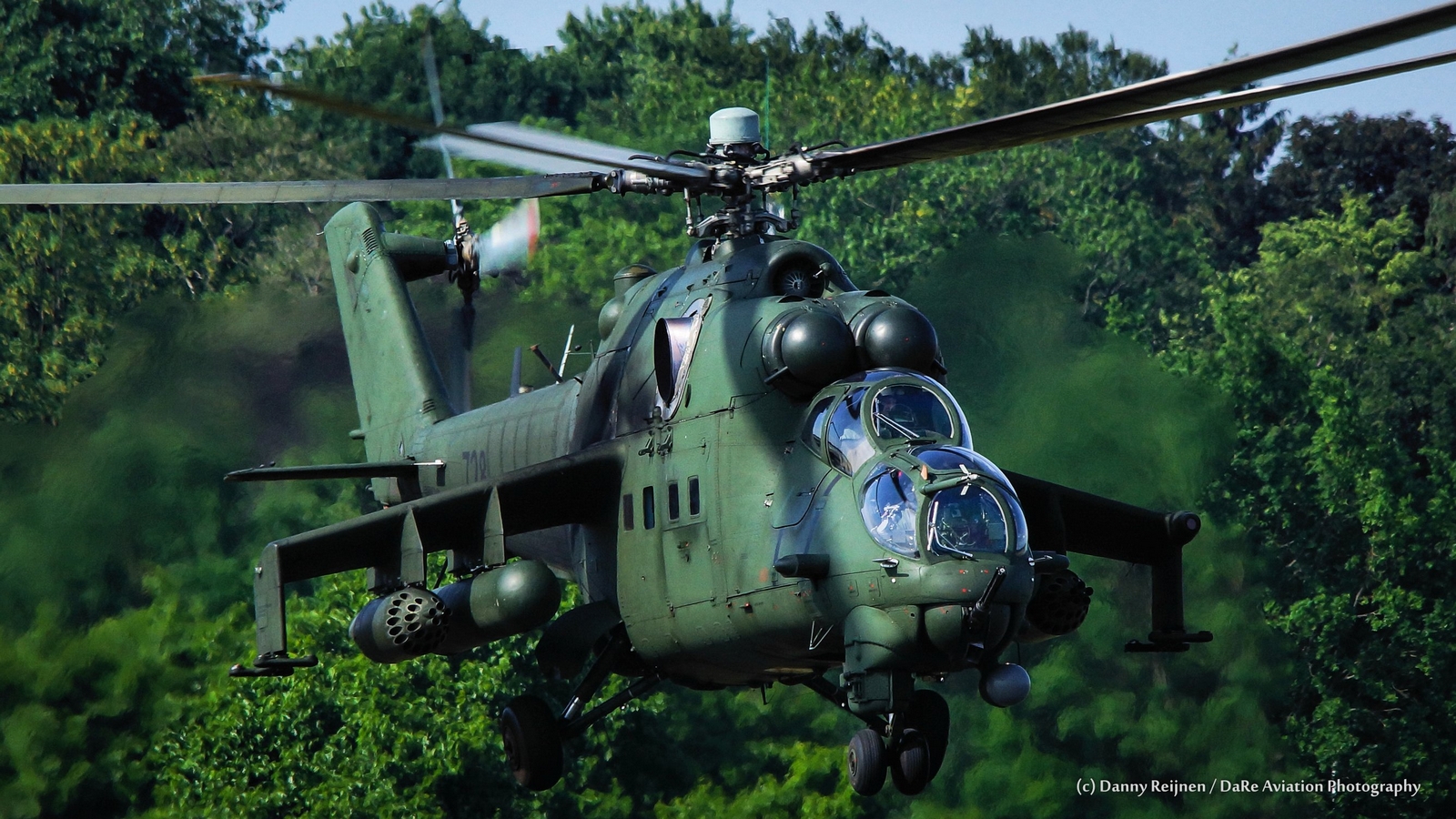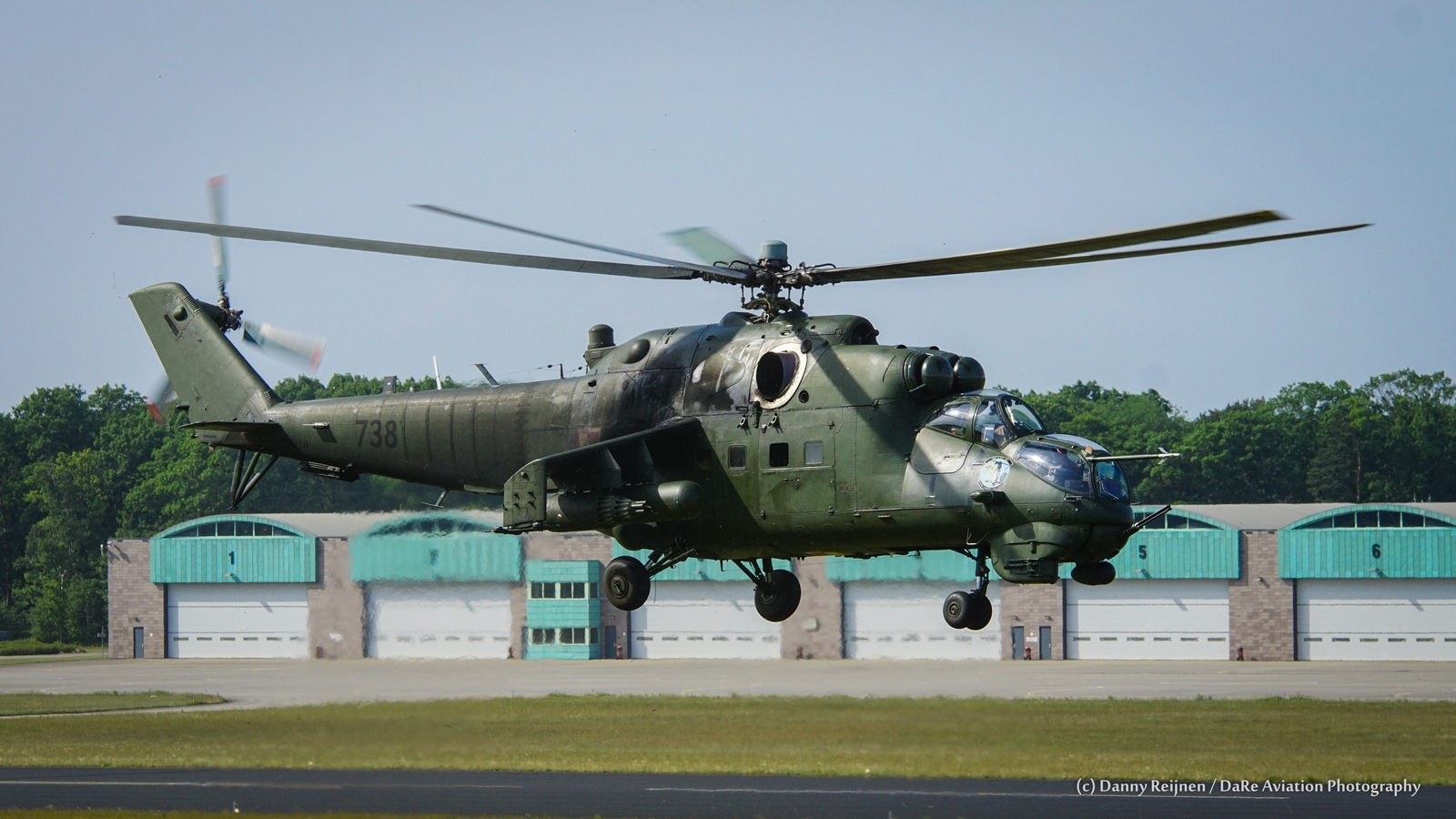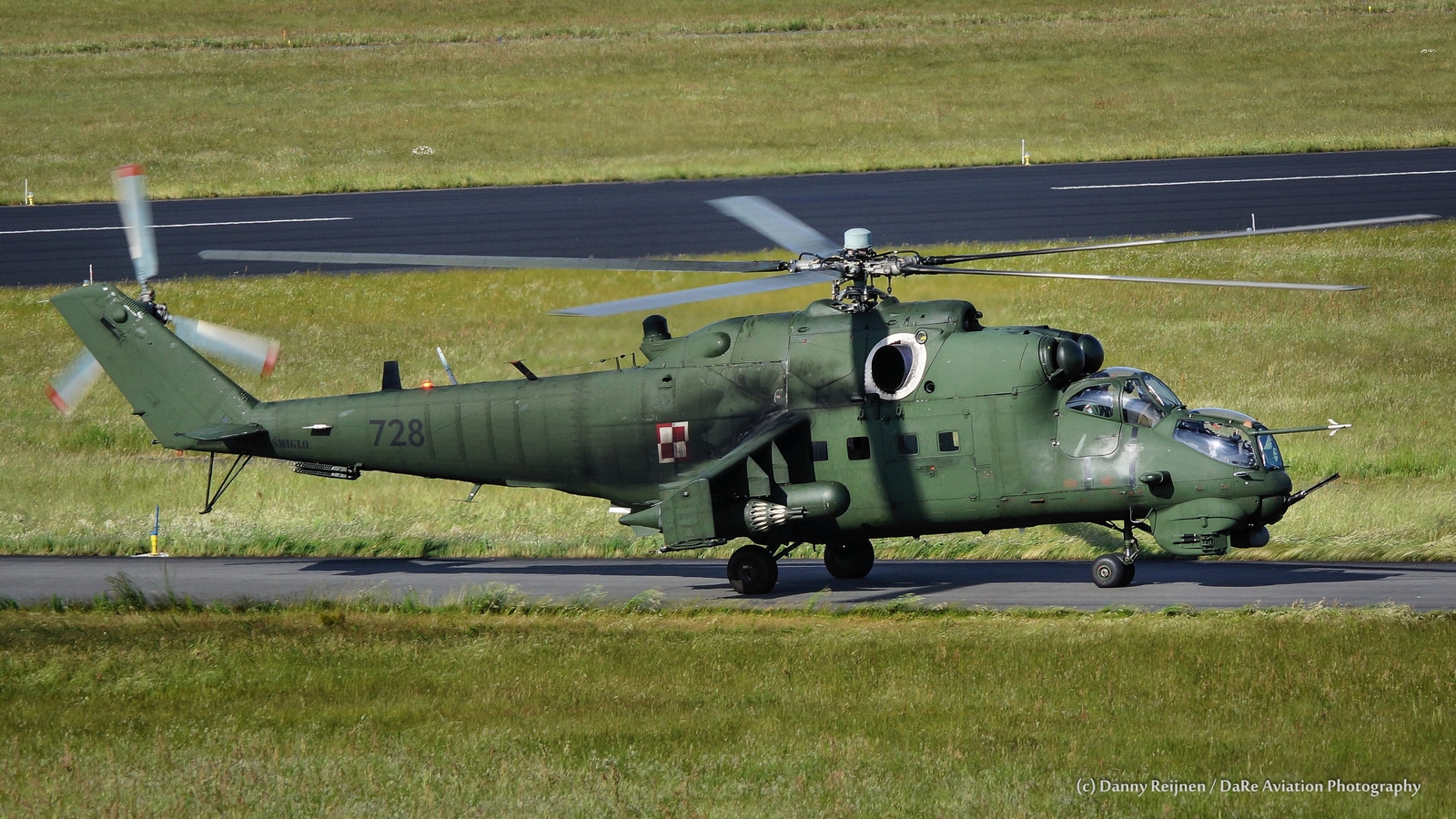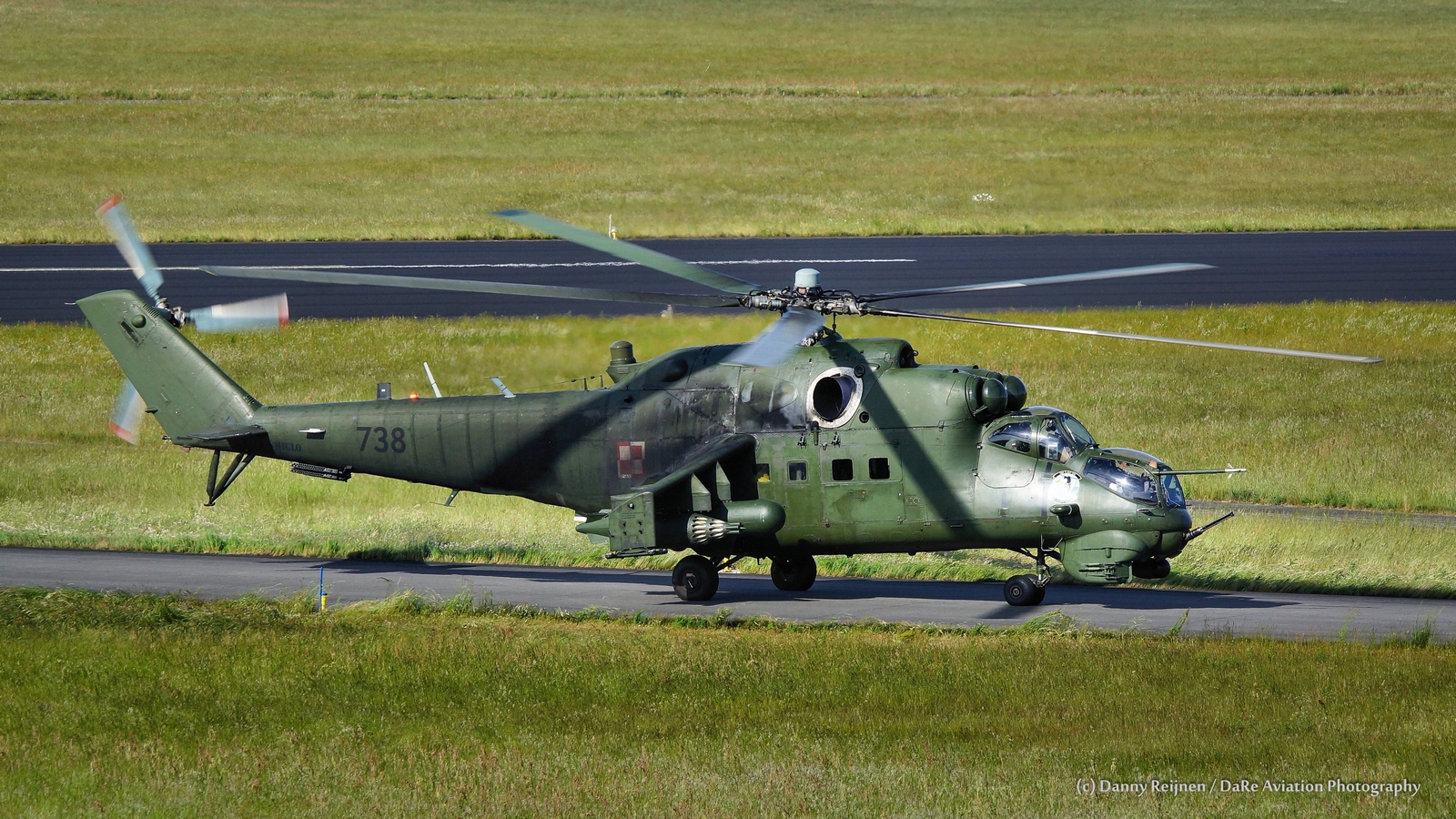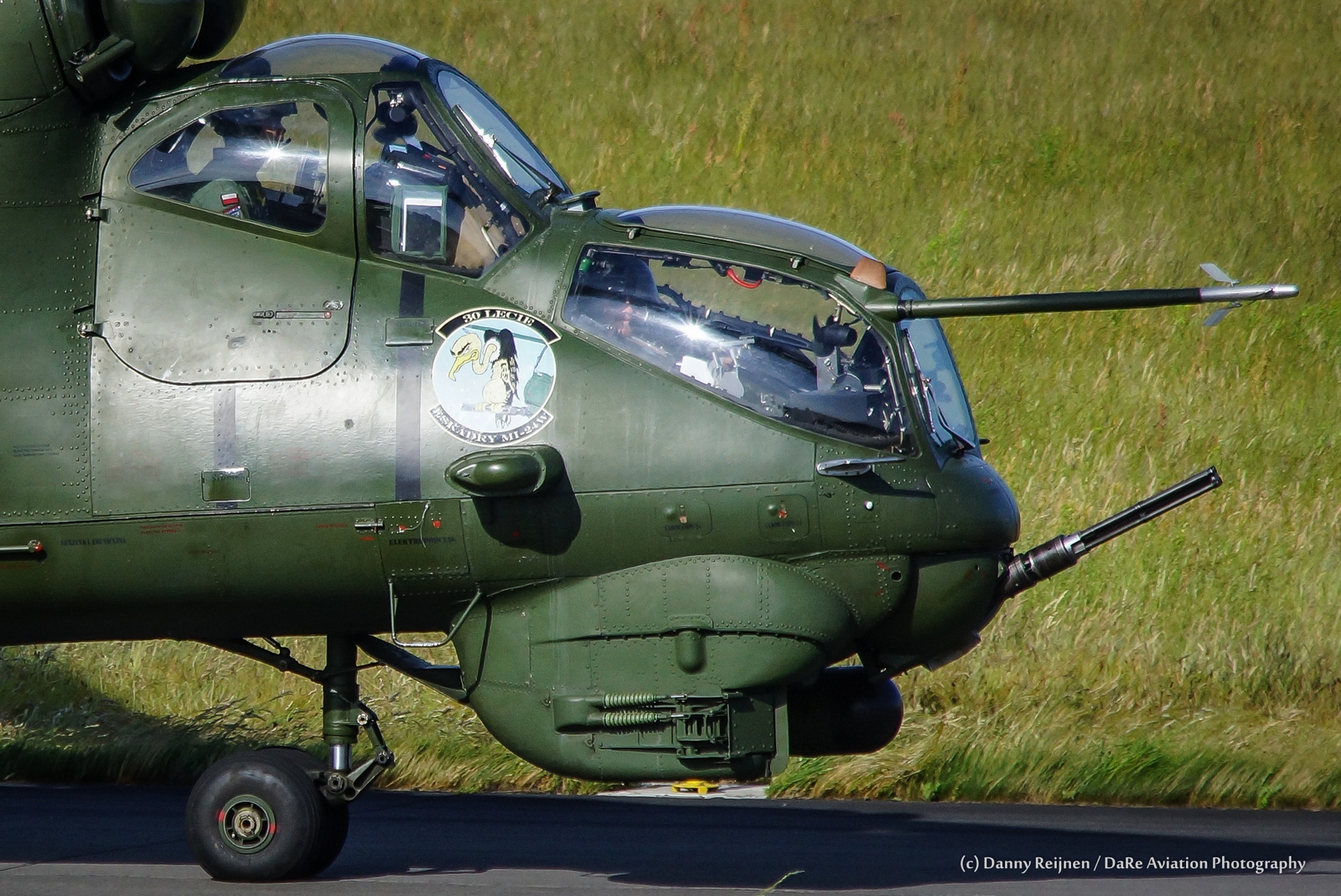 Operational Photos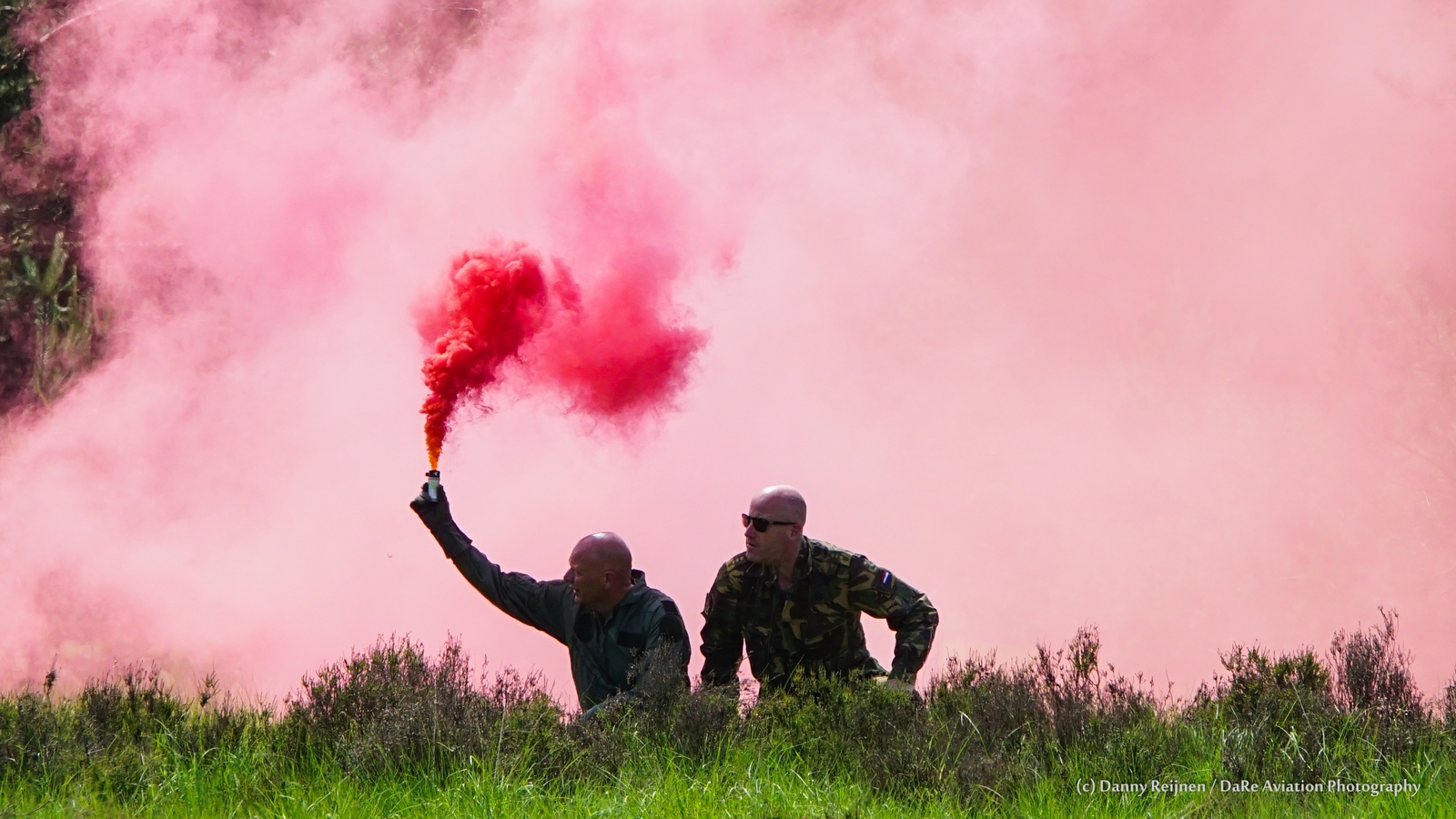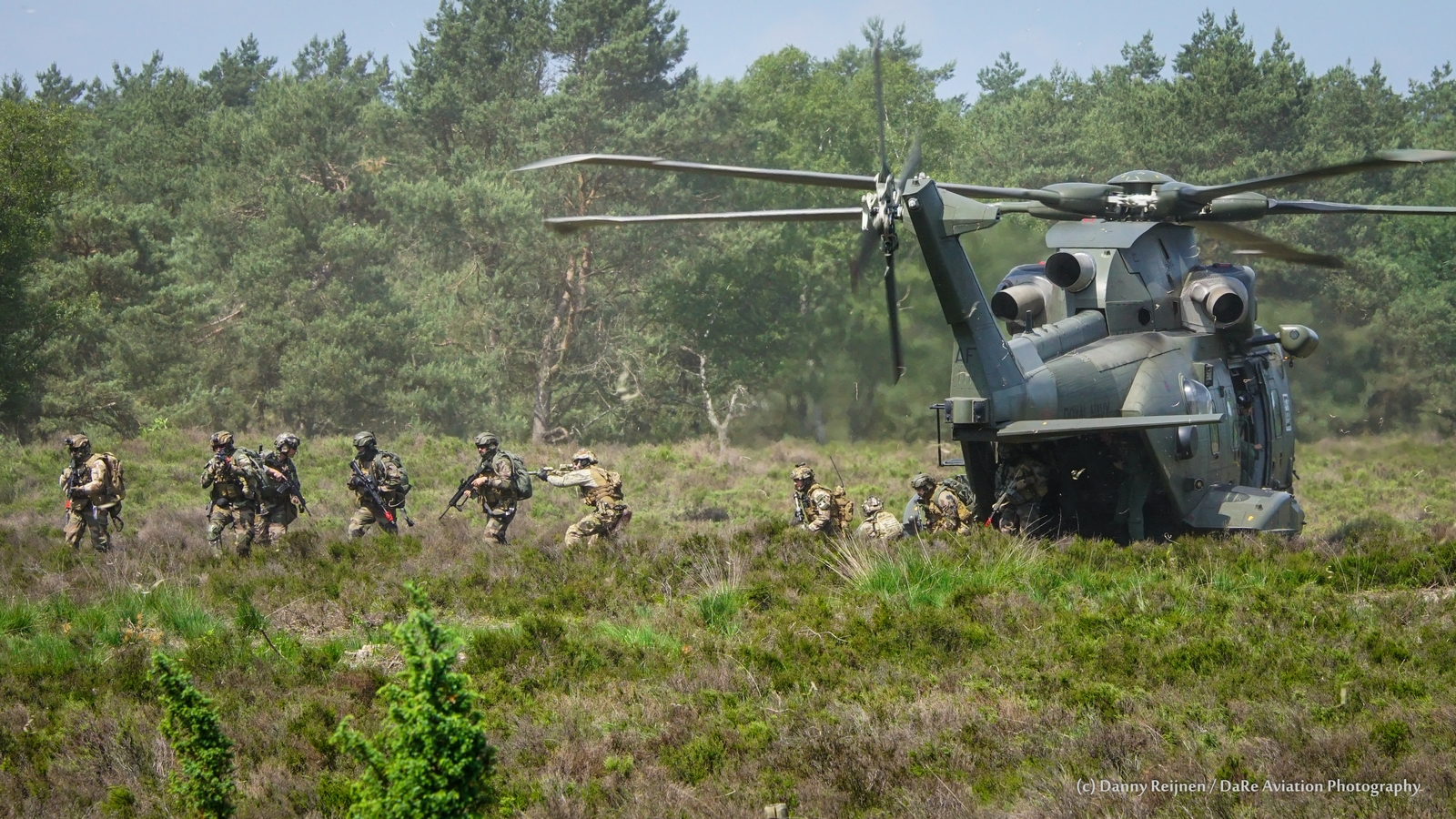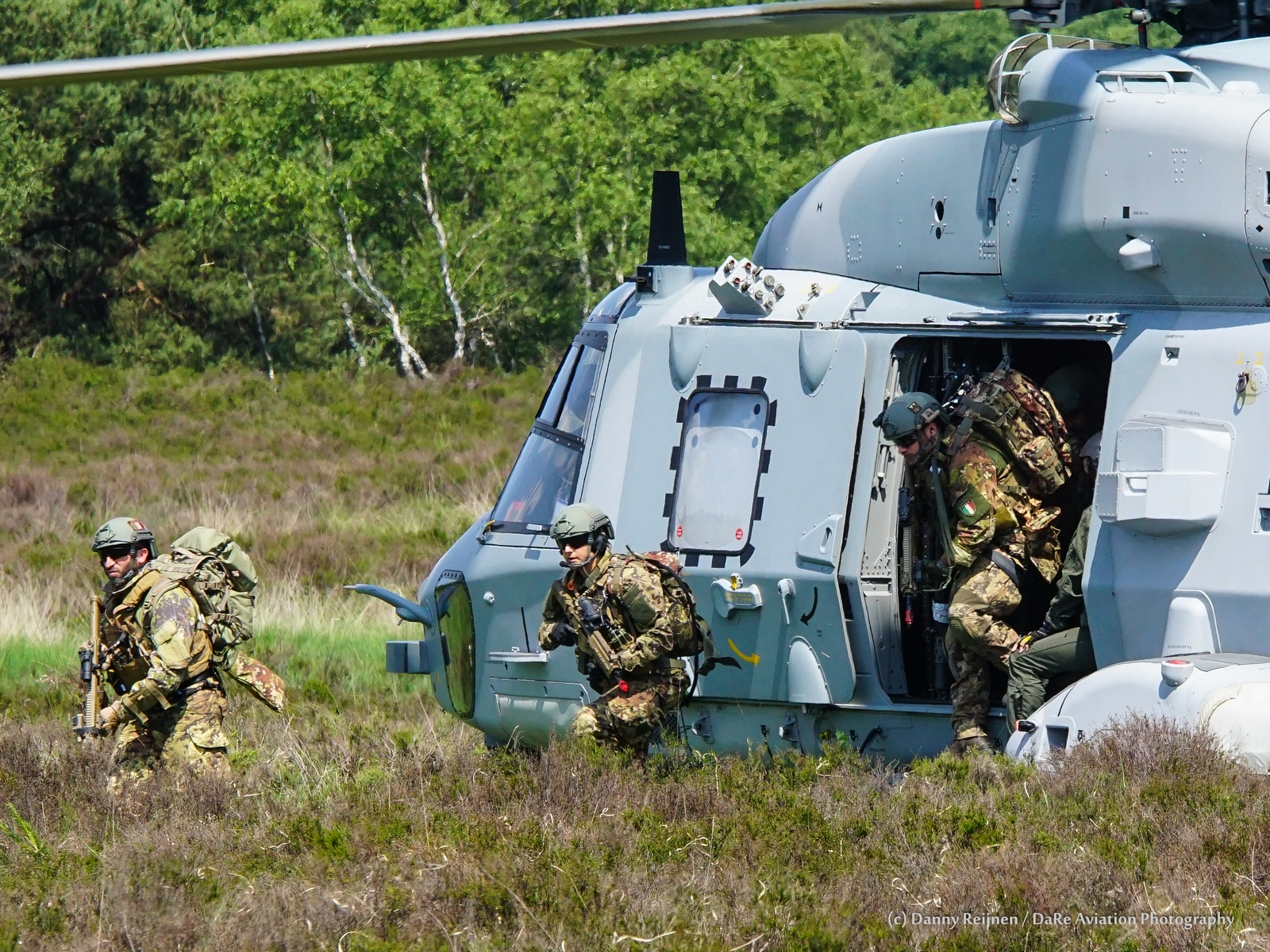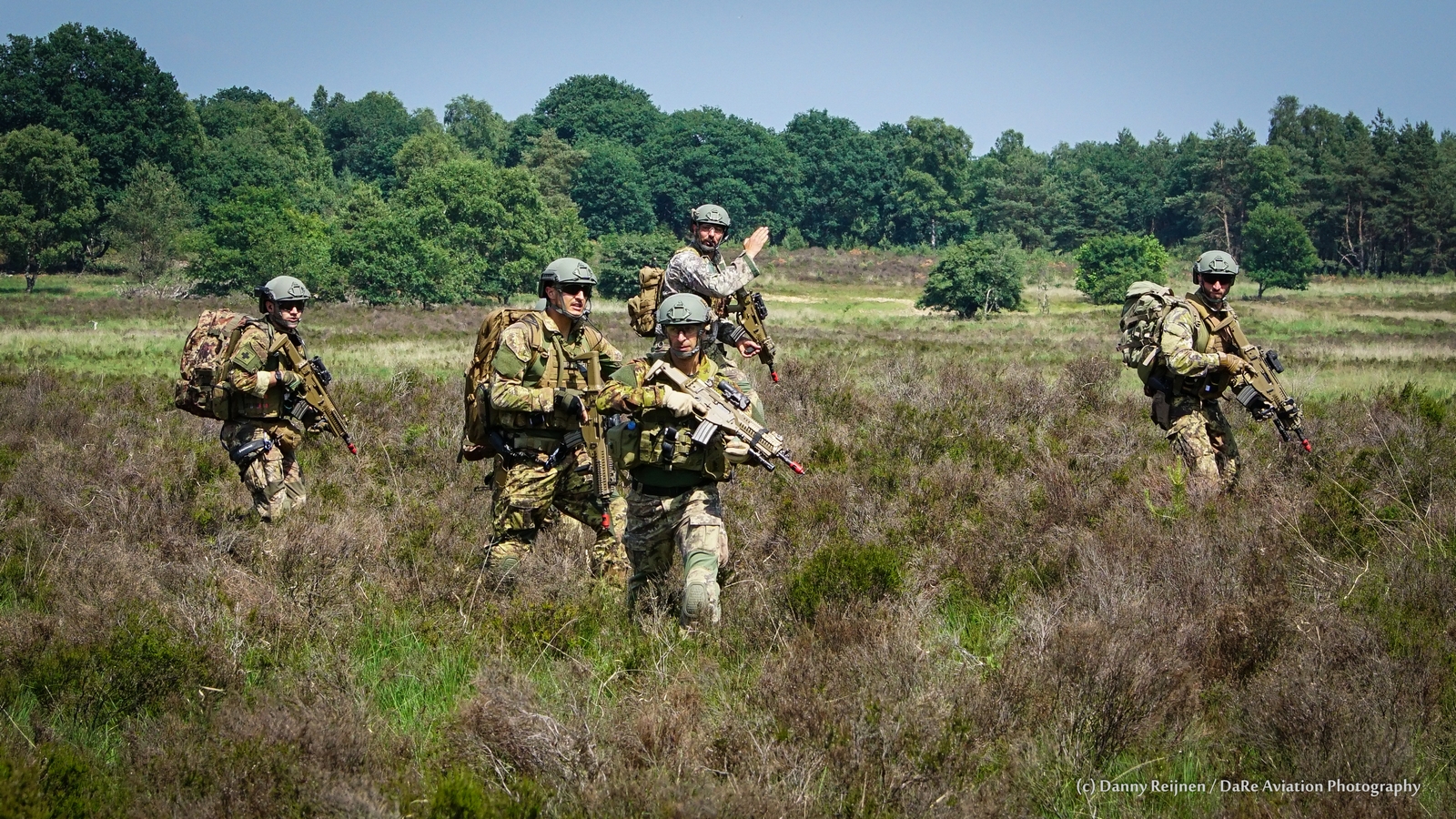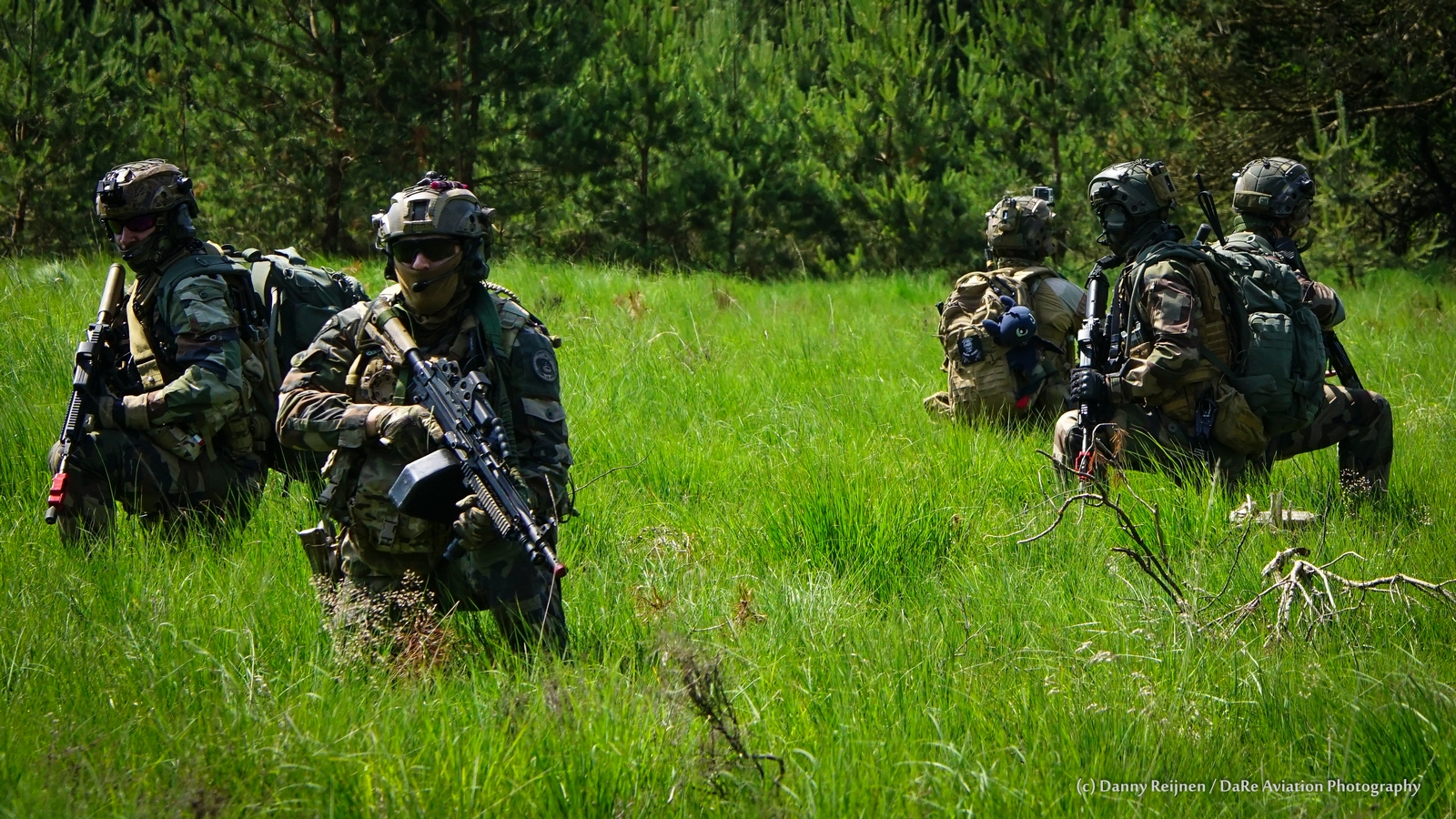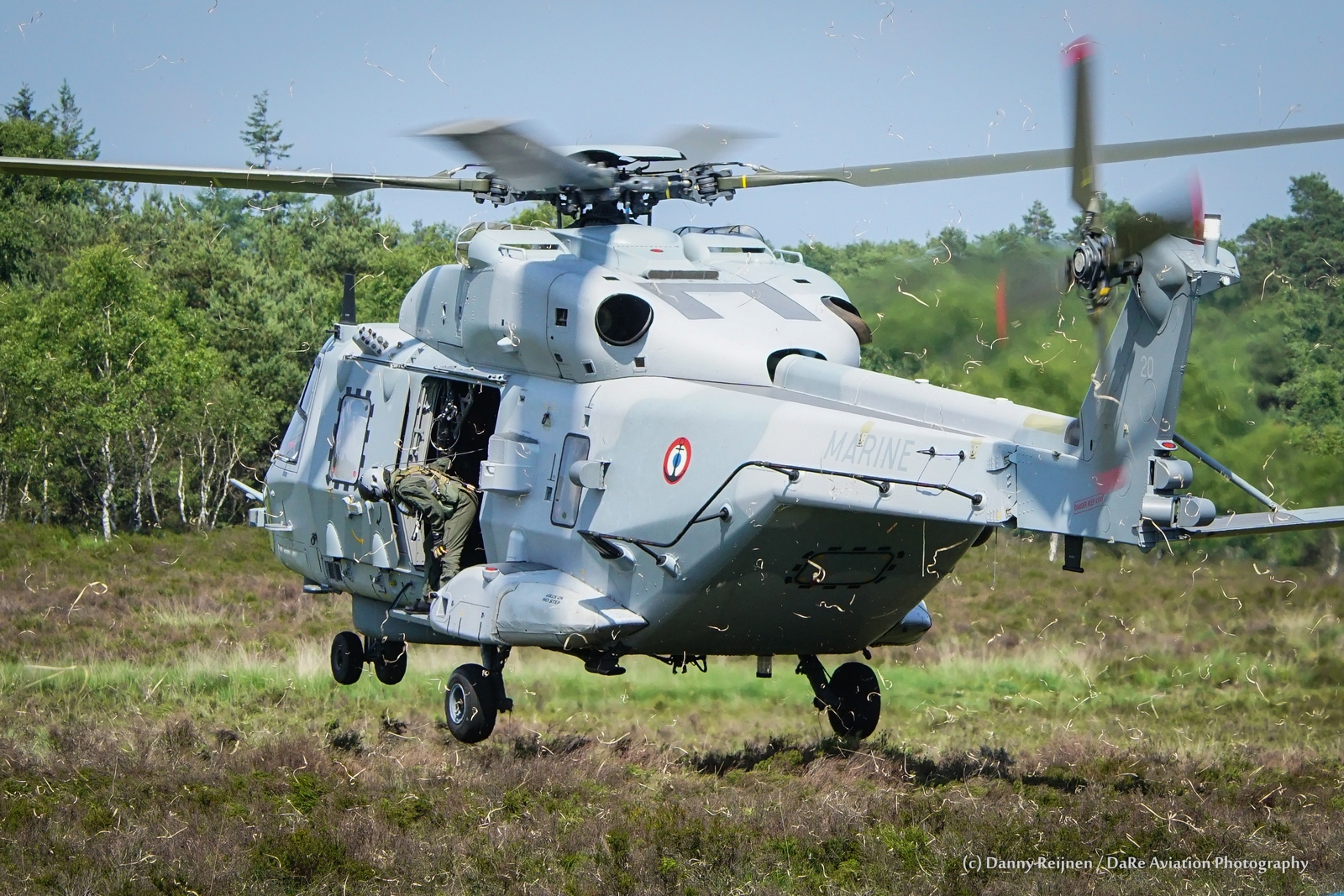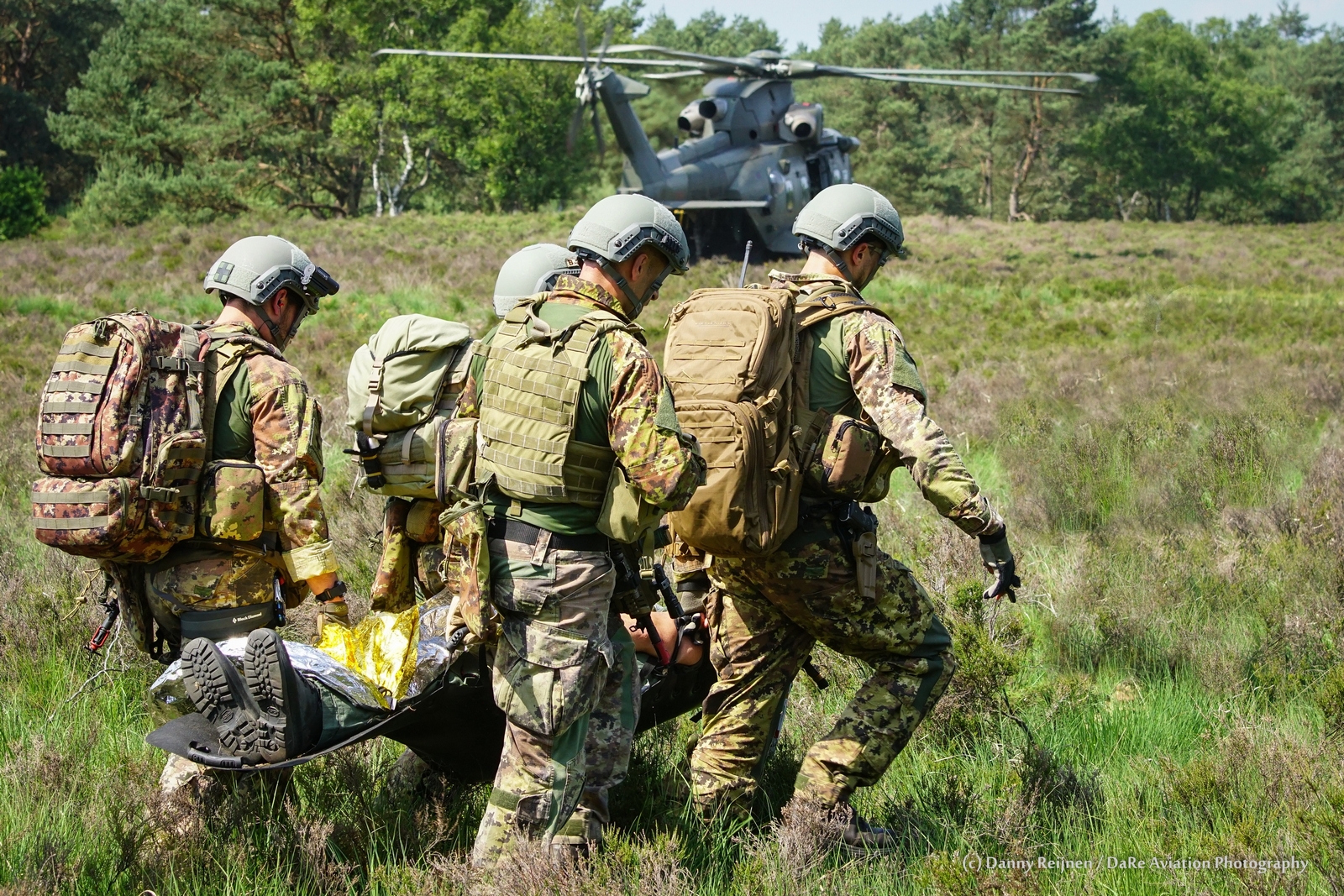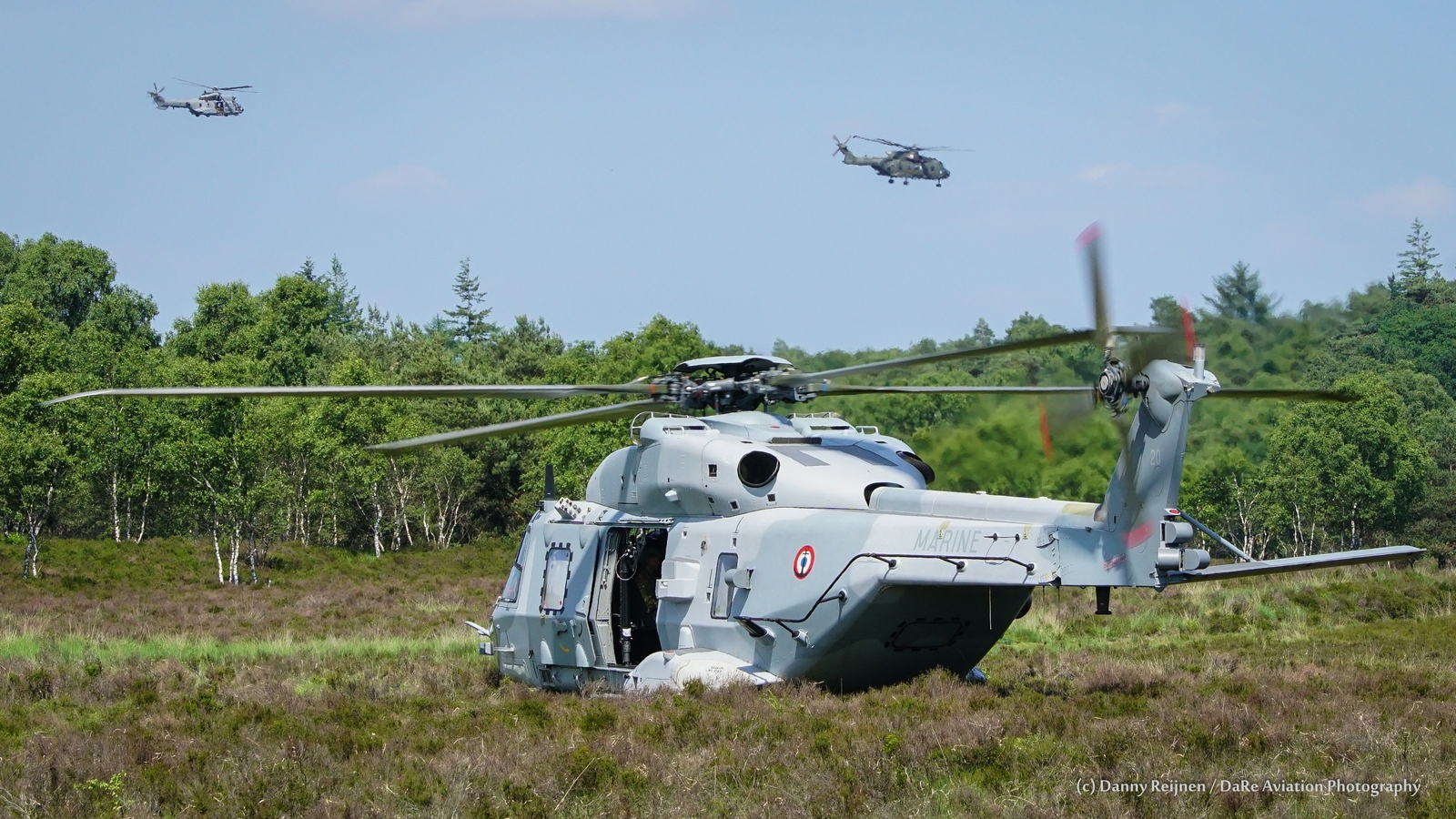 Media Day Photos