Anatolian Eagle 2023
Report and photos by Peter van den Berg
June 11, 2023
The 2023 edition of the annual Anatolian Eagle exercise again took place at the 3rd Main Jet Base Command in Konya, Turkey. AE-23 was held from May 5 to 12, 2023 and organized by the Anatolian Eagle Training Centre. This facility is one of the three tactical training centers with similar set-up in the world, and the only tactical training center in Europe. The exercise is conducted in an area of 300×400 km2 from Konya to Ankara, covering Turkey's second largest Salt Lake. Transit times to get to the area are mere minutes, a great advantage over other exercises in Europe. The three air-to-ground ranges often employed are Karamar, Tersakan and Koc. These ranges utilize surface-to-air threats in the form of SA-6, SA-8, SA-11 and ZSU-4 weapon systems for simulating realistic combat missions.
The Anatolian Eagle Training Centre has offered a theatre for a total of 46 training periods, including 25 international and 21 national training periods. Approximately 26,000 sorties have been flown amongst the 15 different participating nationalities.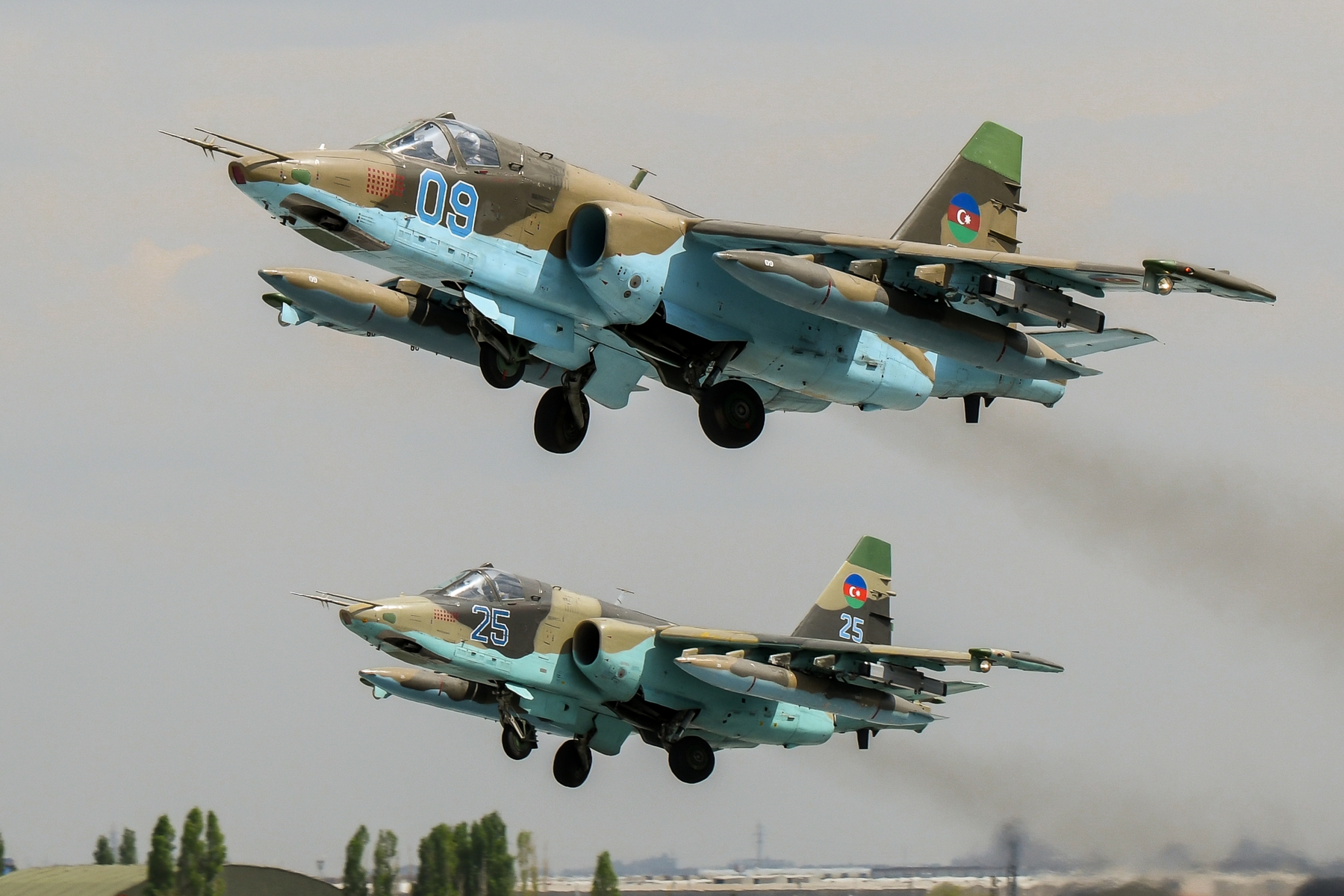 History & goals
The roots of Anatolian Eagle go back to the first edition in 2001 when modernization of the Turkish Air Force's fighter fleet necessitated a training facility. With the gained experience from the conflicts in Bosnia and Kosovo, the Turkish Air Force achieved a level of performance that enabled them to organize their own exercise. Anatolian Eagle was born, inspired by Red Flag and Maple Flag, providing a facility for training with other allied forces. The facilities such as the dining room and ops-buildings on Konya are of the same standard as those of Red Flag or Maple Flag.
The goals of the exercise are diverse and are not limited to increasing the operational training level of pilots. Air defense personnel and controllers are working in close cooperation to test and develop joint operation procedures, to minimize losses in real operations and to maximize mission effectiveness. This is all done in the real operations environment that Anatolian Eagle simulates. Training aids such as the Air Combat Maneuvering Instrumentation and Mission Evaluation System offer a precise and rapid evaluation of tasks carried out within the scope of the training. This provides all participants with an advanced joint training environment serving the goal of the exercise: to enhance their level of combat-readiness. On the other hand, the exercise provides an excellent opportunity to test and experiment with new tactics and techniques.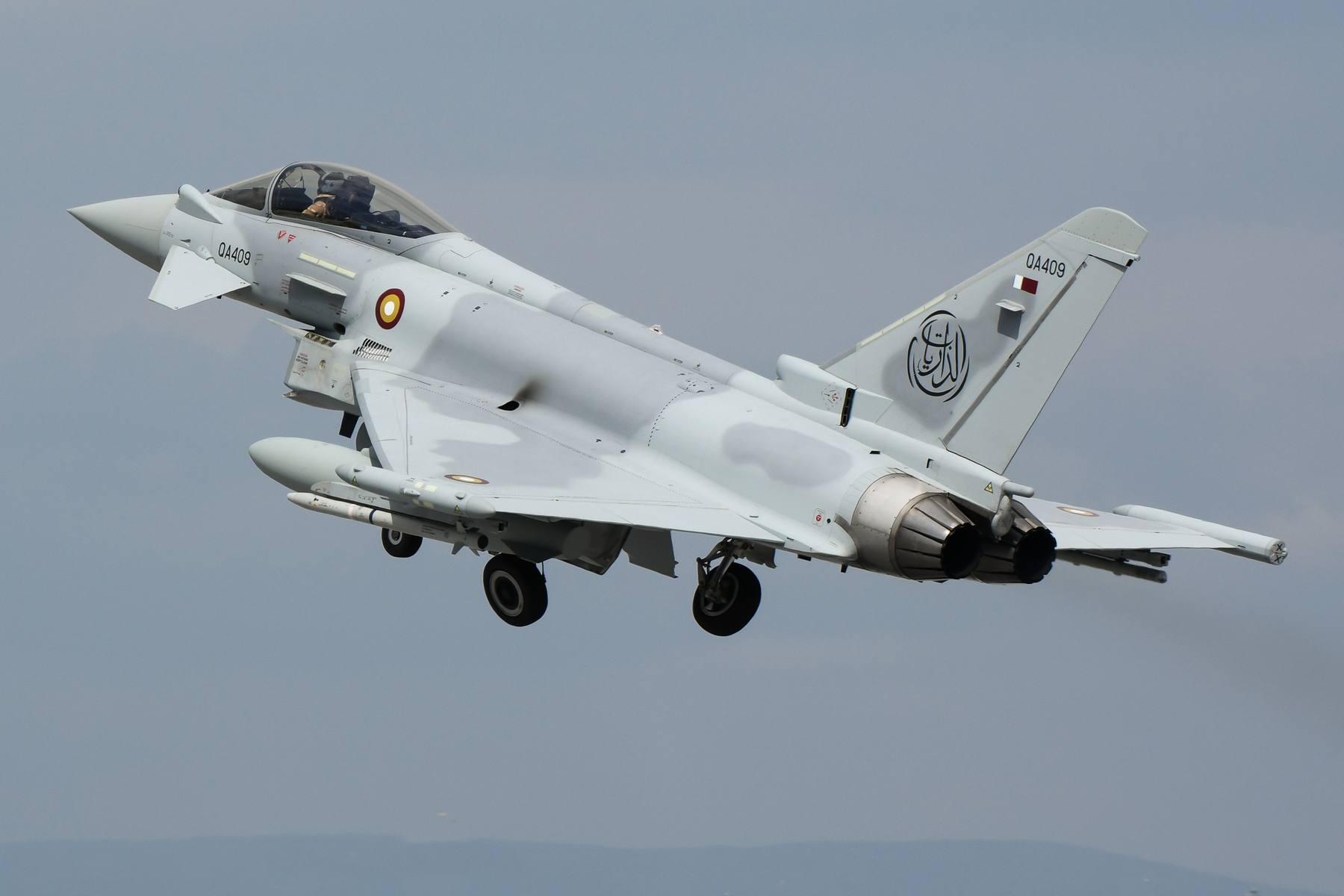 Participating countries & aircraft
With the host country being a major participant, the Turkish Air Force was joined by air forces from the United Kingdom, Azerbaijan, Pakistan, the United Arab Emirates and Qatar. Anatolian Eagle 2023 saw their pilots working in unison to further develop combined operational awareness in order to apply tactics in large force compositions. The NATO E3-A AWACS contributed to the efforts providing command & control support for the missions.
Anatolian Eagle '23 had six different nationalities participating with a total of about 55 aircraft with the following line-up:
Turkish Air Force 34x F-16 / 4x F-4E / E-7T / Anka-S UAV / Akinci Combat UAV

Azerbaijani Air Force 3x SU-25

Royal Air Force 4x Eurofighter Typhoon

Pakistan Air Force 5x F-16

United Arab Emirates 4x F-16

Qatar 5x Eurofighter Typhoon

NATO E-3 AWACS Airborne Early Warning & Control
Observing participants during Anatolian Eagle: USA, Australia, Ethiopia, Morocco, France, Georgia, Sweden, Kyrgyzstan, North Macedonia, Libya, Malaysia and Oman.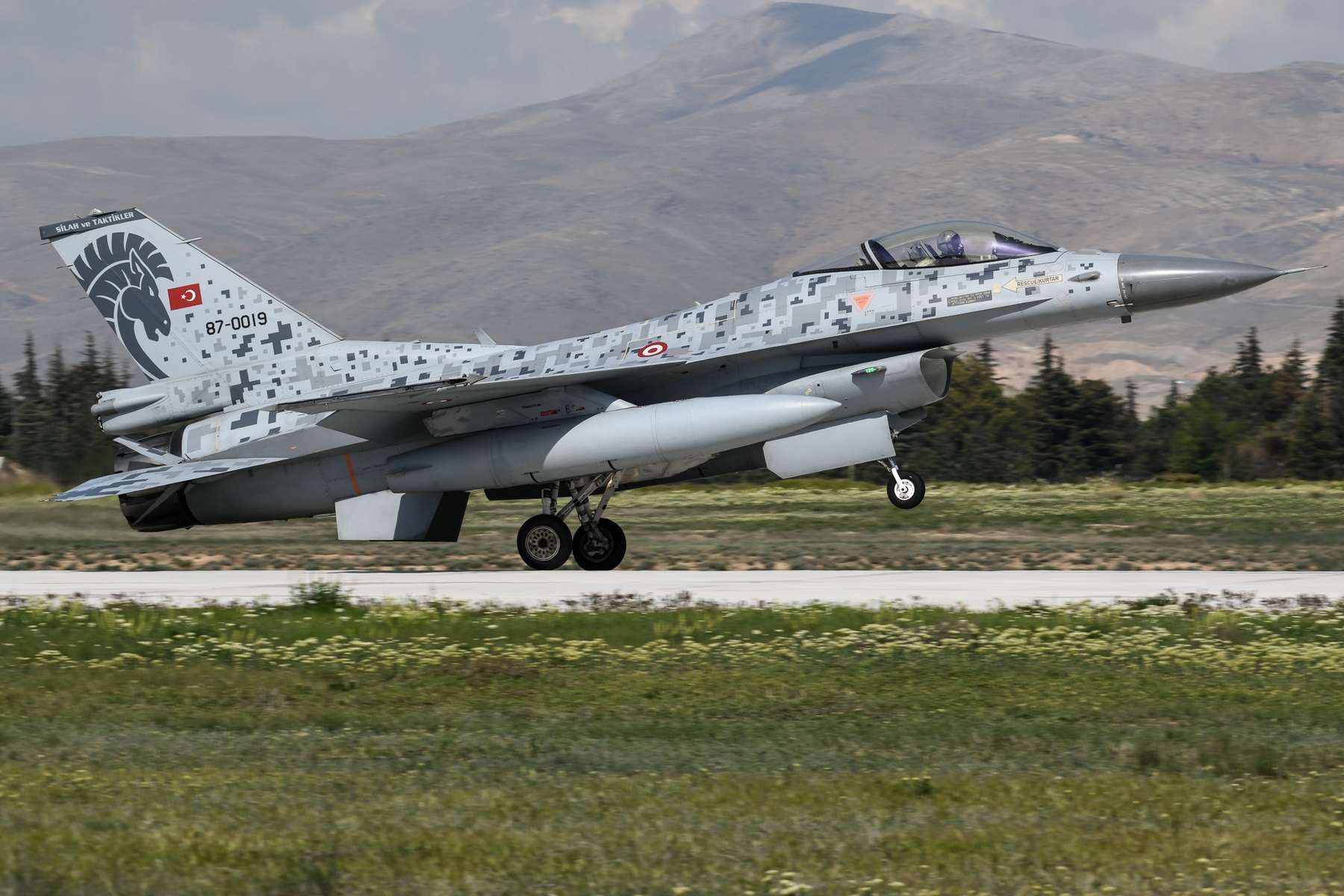 Missions & evaluations

The purpose of inviting different air forces is to learn from each other operationally and bring as many insights to the table as possible. Combat-readiness and enhancing cooperation during the joint daylight operations is key here. Missions undertaken during the exercise include Air Surface Force Air Operations, Composite Air Operations (COMAO) and non-COMAO sorties. This increases the participants' training levels by planning and executing complex air operations against tactical and strategic targets. The targets are protected by air defense weapons systems (land- and sea-based) in a realistic operational environment that includes fighter aircraft and surface-to-air defense systems.
This year's edition was Azerbaijani Air Force's third time participating with the SU-25 Frogfoots, carrying Talisman ADS pods. On the 9th of May during one of the photo-days one of their SU-25BM's did a sortie with two 1000lbs MK.83 bombs fitted with a Turkish built KGK wing-assisted guidance kit developed by Tübitak-Sage. After an hour sortie, the Frogfoot "27 blue" came back with only one bomb after having successfully launched the other one. Until now the KGK wing guidance kits have only been launched from the Turkish F-4E, F-16s and Akinci and Aksungur Armed UAVs. Integration of the KGK kit would give Azerbaijani SU-25 attack aircraft a long-range engagement capability, something that other SU-25s lack.
Each participating team alternates between the role of Package Lead during the gradually building up complexity of the missions. Two missions were flown per day, during the day. A day-day exercise differs from Red Flag which is often a day-night exercise. About 200 sorties were flown during the course of the exercise, totaling 80 desired mean points of impact. Participants are split-up in two teams, Red and Blue, each having their own briefing rooms. They do not get to meet before the mission, debriefing is done mutually, however. Anatolian Eagle's goals were achieved on Friday, May 12th.
''The training stood out as a great opportunity to showcase the readiness of our systems, aircraft, and airmen of the participating nations,'' said Lieutenant Colonel Hakan Girgin, Anatolian Eagle Training Squadron Commander. "We are happy to host Allied and partner nations at the Anatolian Eagle Squadron Command. Our airmen worked to improve their skills and interoperability between the participating nations in training such as; Composite Air Operations, Time Sensitive Targeting, Dynamic Targeting, High-Value Airborne Asset Protection, and Anti-Surface Air Operations," he underlined.