Steven Valinski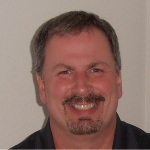 Steven is from Long Island, New York and now resides in sunny Mesa, Arizona. Steven's love for aviation began when he was a child with a fascination for WWII aircraft. This love of aviation was further fostered by his uncle, a long-time Trans World Airlines (TWA) employee who had a passion for all forms of aviation.
Steven's interest in photography began when he was 16 years old when he received his first SLR camera, a Minolta XGA. It makes sense that eventually, his passion for aviation and photography would merge into a love for aviation photography.
In addition to being the web designer, webmaster and chief editor of Aviation Photography Digest, Steven has been published in numerous magazines worldwide.
Steven has an M.S. from Boston University and uses Nikon photographic equipment.
Steven can be reached at: [email protected]